Goya Tequila - World's First Seasonal Tequila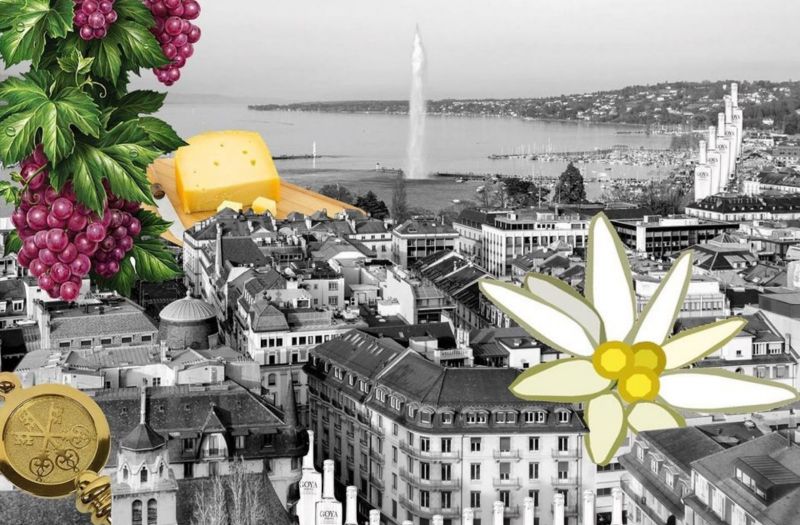 23/09/2020 Clara Canals Corral, Co-Founder and CEO at Goya Tequila shares their story. Goya Tequila won 89 points, a silver medal at the 2020 Bartenders Spirits Awards
We are a small company located in Barcelona, in the Catalonian region of Spain. Our company specializes in the production of 100% natural, chemical-free alcoholic beverages and has created the world's first seasonal, artisanal, micro-batch tequila called Goya Tequila.
We created Goya Tequila in 2016 with the help and guidance from leading Michelin starred restaurants in Spain with the goal of creating the purest and cleanest alcohol product ever made for consumption. After several years of testing different production techniques and recipes, we finally produced the first bottle for commercial consumption in October 2018.
Our small finca (farm) is surrounded by clean rivers, volcanic mountains and rich blue agave fields in the geographic centre of Mexico. Our agave fields are located on the same latitude as Hawaii, rising almost 1500 meters above the sea within a UNESCO world heritage site. Fresh winds carrying oxygen and moisture from the Pacific Ocean combined with year-round damp ground give our plants a blue-green, almost turquoise color and allows us to create flawless crystal-clear tequila.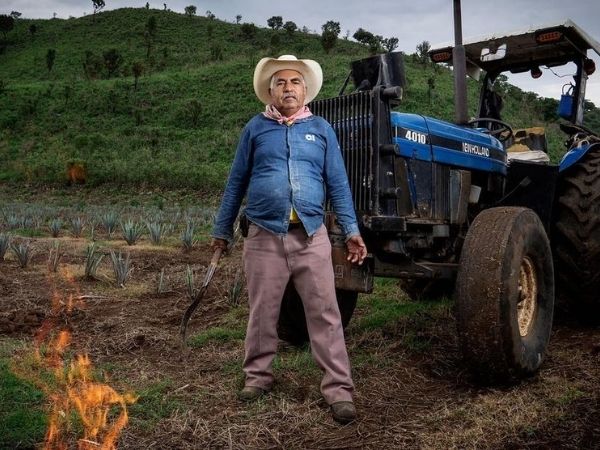 Meet Donato, the oldest Jimador in our Blue Weber Agave Fields
We treat the earth of our organic fields in ways inspired by old Spanish traditions and without chemicals. We managed to eliminate the traditional harsh taste of tequila by moving our plants from the volcanic grounds around the volcano to soft earth patches in between sugar cane fields. The earth here contains more water and oxygen and less sulphur and volcanic minerals. This gives Goya Tequila a unique and elegant taste never seen before. The quality is never compromised by adding sugars or flavoring ingredients. The production methods we use in Mexico are the same as those used by organic farmers in Catalonia, Spain. This is the same area that supplies the culinary elite with some of the world's best local products. We combined agricultural knowledge from both Mexico and Spain. We experimented on similar pieces of land located on different continents to understand local materials and how micro climates impacted their behavior and tastes. We believe we have found the perfect land and recipe for agave farming and tequila production.
Made for Barcelona
Barcelona has been a culinary capital for more than 600 years. But its Chefs and its culinary theatre does not compete with the most conservative kitchens of the world. Barcelona and its culinary masters re-invented creativeness. Barcelona did not challenge the international culinary scene by impersonating others. They made the most awarded establishments realise their distinctions where resting on their forefathers legacies and rewarded by courtesy of their great efforts but not for innovation.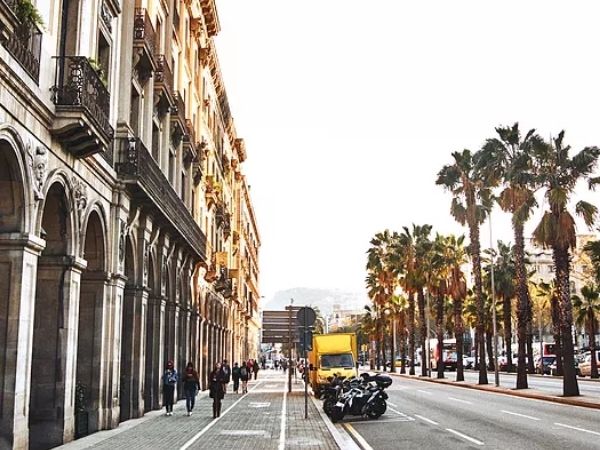 The city and its cooks inspired to create. Simply for the love of fabricating something that changes a persons perception of what creativity can be. Barcelona and its people did not only re-invent the stars. They raised the bar. We are inspired by Spanish Chefs, their attitude and their fearlessness of failure. At Goya Tequila we do not have old history to play homage to. We set our own goals. We started from scratch and was able to re-invent tequila like Spain reinvented international cuisine. We are part of that movement but free to control our self. Like our role models, we have limits but follow no rules. Inspired by the masters of our time. Being it artists who used paint to express their feelings or those who "painted tables" to appeal to our natural instinct of nourishment. Our Tequila is a tribute. A tribute to those who not only fight for what they believe is possible but those who take the time to succeed in achieving it.
"Goya Tequila is our interpretation of how tequila would have been made if it had been invented by a Michelin Starred Chef." (Clara Canals).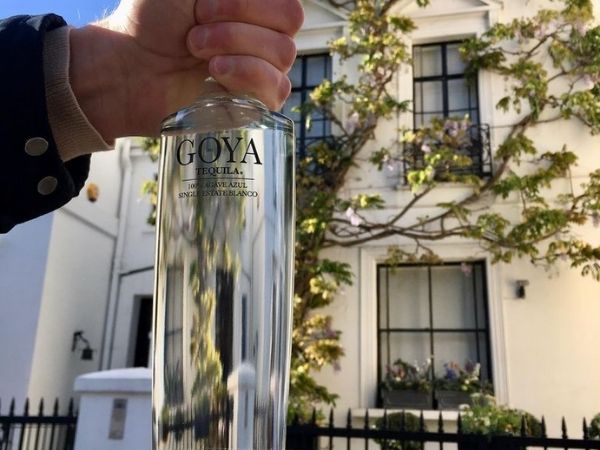 Inspired by bartenders of Michelin star restaurants and their ability to create the unexpected. This is a Single Estate Tequila meaning we use agave exclusively from our farm. We use fully ripe piñas that are grown and harvested using natural organic methods. Being a Blanco it is not treated in wood barrels to hide unwanted flavours, we dont need to. The farming, harvesting, production and bottling is all done at our finca so we have full control over the quality of the product. The attention we give each of our small vintages requires one of the slowest production processes in Mexico.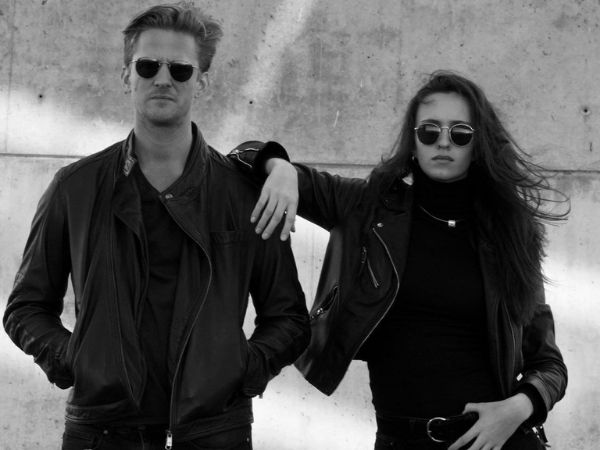 Clara Canals Corral, Co-Founder and CEO, At 19 years old Clara Canals became the youngest entrepreneur in Spain controlling a financially strong alcoholic beverage producer.
The flavour is minimal mineral and has gentle hints of slow roasted pines mixed with citrus tree. A well crafted silky texture with a smooth feel made for the European palate. We say it takes about 9 day's to produce 1 liter of Goya Tequila, but we never really know. The time it takes to produce each vintage should not be determined by us. The tequila it self controls the process, we simply listen to it. This process is rare and unrushed. Like a painting controlling it's master. Goya, Tequila of artists.
Goya Tequila won 89 points, a silver medal at the 2020 Bartenders Spirits Awards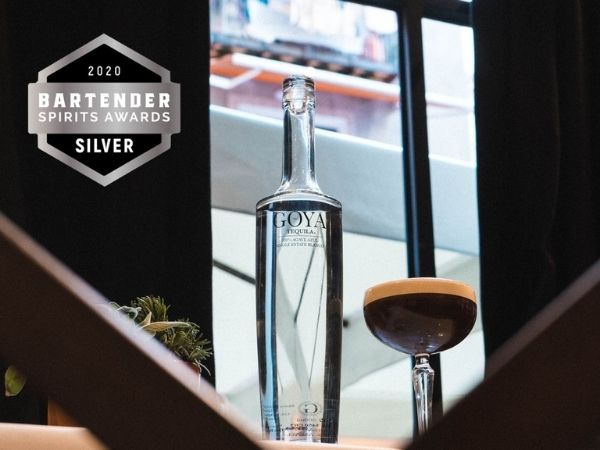 Made 100% Without Chemical Pesticides on our Agave Fields and without Stabilizing Chemicals in our tequila. Is a Single Estate Tequila meaning we use Agave exclusively from out farm.
Light on the nose, clean cold water springs with a blend of ripening citrus trees.
Who can bartenders and on-trade buyers contact for more information?
Give your sales manager or distribution information here with contact person details.
Clara Canals / Ove Munthe-Kaas / hola@goyatequila.com
How do you support on-trade buyers with promotions and programming?
We can offer the best price vs quality ratio in the market, the best credit terms, no minimum order and a committed sales force that will travel internationally to assist you with sales.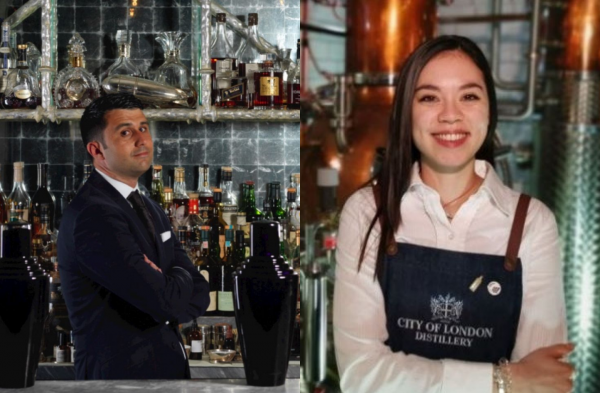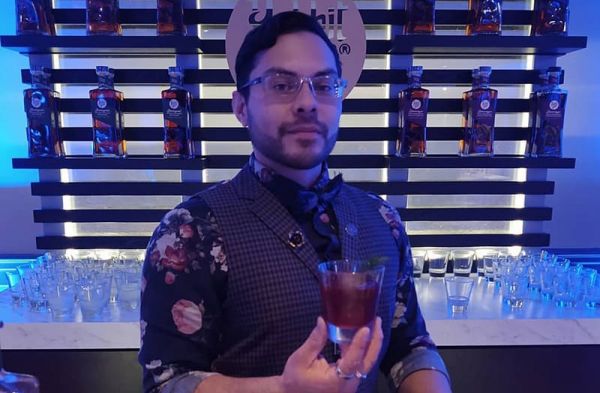 Interviews
San Francisco's very own Ramon Pinon talks us through how he buys spirits for the bar, his most bizarre client requests, and more.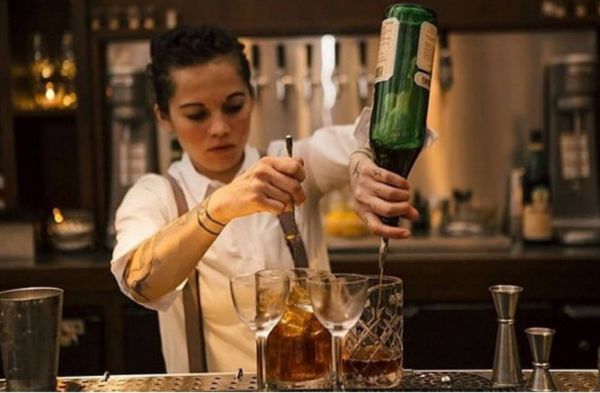 Interviews
Head Bartendress at Oregon hotspot Deadshot PDX talks about work, business, and social media.