How To Improve Speed and Efficiency Behind the Bar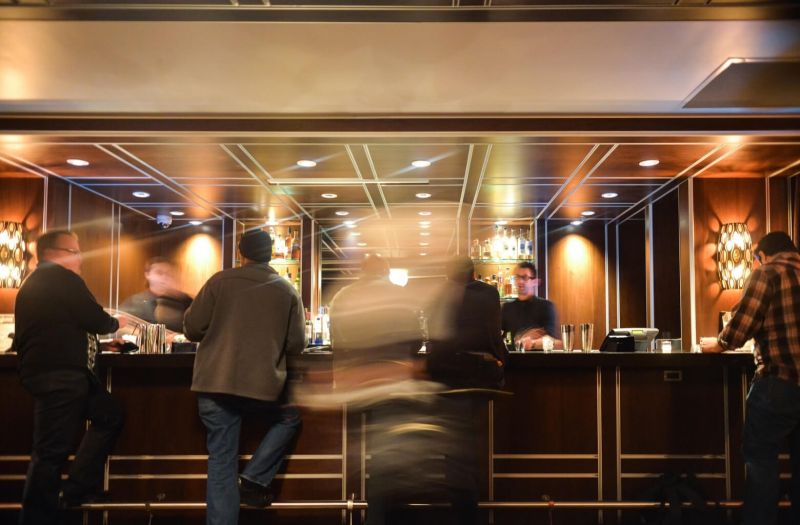 21/01/2019 Organizing yourself and everything at your bar is the first step to achieving maximum efficiency, here are some tips on how you can do that.
Being a great bartender means being able to deliver fast and efficient service to all of your customers, while simultaneously providing them a great customer experience. When you are able to optimize speed and efficiency, you are also able to optimize the profitability of your bar. With that in mind, here are some top speed and workstation tips that will help you to become faster and more efficient behind the bar.
Workstation setup
In many ways, the speed and efficiency of your bar are linked to the preparation of your workstation on a daily basis. Experienced bartenders will tell you that you need to develop a simple, consistent procedure that can be repeated each and every day. There are 10 key elements of any great workstation setup:
Napkins
Glassware
Ice
Mixers
Spirits
Garnishes
Till
Bar countertop
Menu
Ambience
Before the start of any shift, the bar and cocktail napkins should be fully stocked, the glassware checked to make sure that it is clean and presentable, and the well full of ice. In terms of mixers of spirits, you should make sure that the labels are always facing outward and that you have organized them in a way that makes sense. One common way to group spirits, for example, is to group light spirits together and dark spirits together. This makes it much easier to find the spirit you want at exactly the moment that you need it.
The bar countertop should be clean and ready to use and the menus should be clean and presentable. This ensures that guests have everything they need in order to place an order and take a seat at the bar. When you are in the middle of a very busy shift, you don't want to have to spend important moments hunting around for a bar menu when you have plenty of other customers waiting. And a word needs to be said about ambience as well. At a wine bar, ambience might refer to candles, music, lighting or flowers. At a sports bar, ambience might refer to having the TV switched to the right channel for an upcoming sporting event, adjusting the music playing in the background, or making sure that special offers for wings and chips are prominently placed around the bar.
Bar preparation priorities
In addition to creating a go-to workstation setup methodology, you will also need to create a priority system for ensuring that you are always taking care of the most important issues first. One way to do this is by adopting what is known within the industry as the five-step priority model. This model consists of the following five elements:
Customer
Bar top
Back bar
Under bar
Preparation
For example, the bar top should be clear of glasses and unwanted litter, so that patrons feel comfortable placing an order and taking a seat at the bar. The back bar should be arranged and stocked such that the bottles look as inviting as possible. And the preparation stage should include checking on the ice, stocking shelves and fridges, and generally having everything available so that the bar is never taken out of service.
Reducing waste
Any waste that you can eliminate from your nightly routine behind the bar can go a long way in optimizing the profitability of your bar. Perhaps the biggest source of waste is overpouring. According to one study, the average bartender overpours the equivalent of one $13 cocktail during every shift.
Another source of waste is filling a wrong order. According to the same study, serving staff members waste the equivalent of three $10 mixed drinks each day, simply due to taking the wrong order.
And, finally, another source of waster is the leaking pourer. Due to this, the average bartender wastes the equivalent of two whiskeys valued at $8 per day.
The good news is that there are plenty of ways to overcome these common sources of waste. For example, simply using a jigger to measure out each shot of alcohol is a very efficient way to make sure that you are never overpouring (or underpouring). If you are overpouring, you will not be able to get as many drinks as you anticipated out of each bottle. And if you are underpouring, you are not contributing to the overall guest experience. In a worst-case scenario, guests might leave you a negative review on Yelp or Trip Advisor, and tell their friends that drinks are "weak" at your bar. The way to avoid this problem is with a jigger.
The basics
Since there is a lot that goes into making your bar as efficient as possible, it's sometimes helpful to get back to the basics. The customer should always come first, and so everything that you do behind the bar should also be viewed from the perspective of the customer. For example, having all of your premium spirits lined up on the back bar does more than just make your own life as a bartender easier – it also makes it easier for customers to choose their favorite premium spirit. Instead of having to ask about a variety of different whiskeys, for example, they can see quite easily that you have a certain craft distilled whiskey ready to be included in an artisanal cocktail.
From time to time, you will likely have to recalibrate your process behind the bar. That's why it is so important to develop procedures like the 10-step workstation setup or the 5-step priority model. You can see at a glance what's working – and what's not. The same procedure is not going to work for everyone, and it's up to you to fine-tune the process over time so that the bar runs as smoothly as possible.
In a fast-paced bar environment, you need to feel comfortable that everything is running as smoothly and quickly as possible. When you are able to do that, it also increases the likelihood that you are delivering the type of best-in-class customer service that will convert first-time guests into long-term, loyal customers.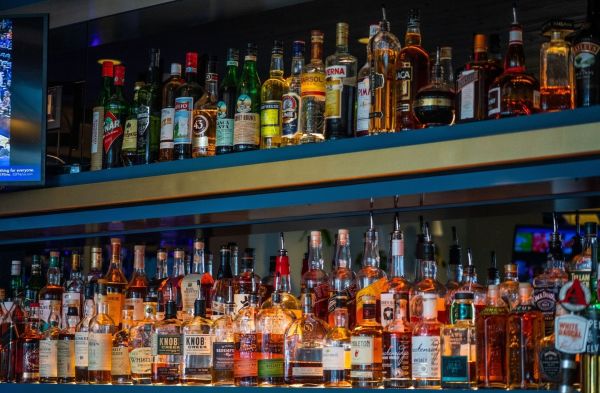 Insights
"Don't find customers for your products, find products for your customers" - Seth Godin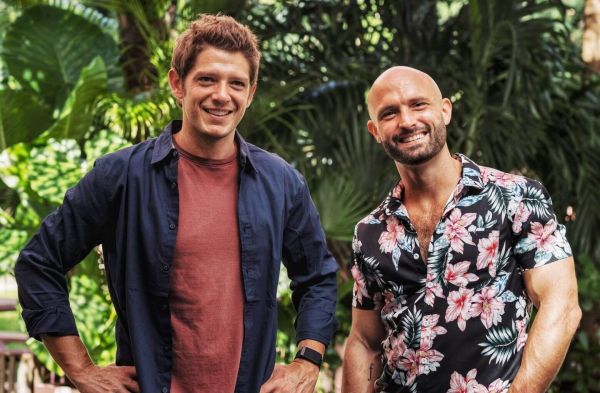 Interviews
Miami has become one of America's best places for a cocktail in recent years - and, according to expert Ben Potts, it's only going to get better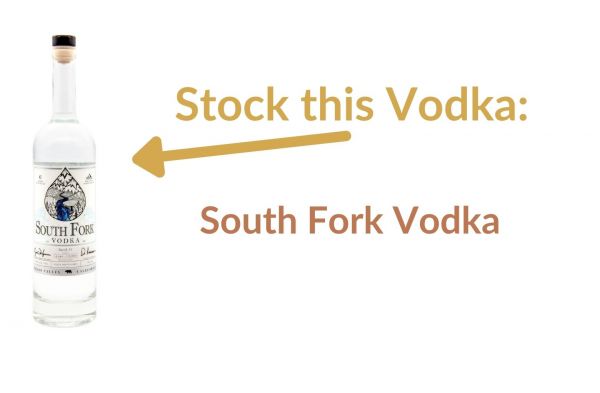 Suppliers Spotlight
This Vodka has been selected by bartenders for bartenders.
South San Francisco Conference Center, 255 South Airport Boulevard, South San Francisco, CA 94080, United States.
Register Now