Learn The Story About Big Nose Kate Whiskey From Mel Heim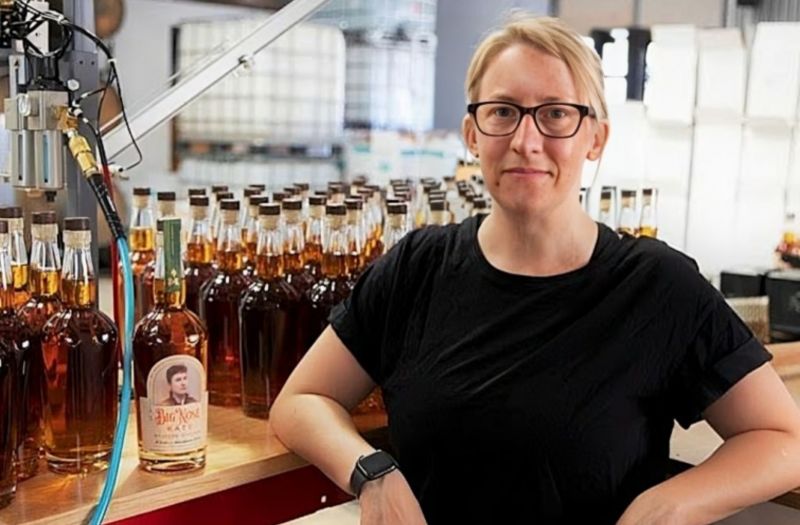 30/08/2022 Mel Heim - Co-Founder and Partner at Big Nose Brands, Inc, talks about Big Nose Kate Western Whisky and discusses her role as a whiskey entrepreneur, whiskey blender and product director.
Mel is a well-known and prestigious spirit and beverage producer. She is also one of the youngest and first female head distillers and blenders west of the Mississippi. She is a seasoned beverage business executive headquartered in Portland, Oregon, specializing in distilled spirits. She has 13 years of experience in product creation and development along with expertise in positioning and go-to-market tactics. She is a member of Wine Enthusiast's class of 2017, 40 Under 40 Tastemakers, and a recipient of more than 40 awards for flavor and quality in national and international competitions. Mel is a founding board member of the Women's Distillery Guild, the Women of the Vine and Spirits.
[[relatedPurchasesItems-31]]
Hello Mel, You are a whiskey entrepreneur, whiskey blender, and product director. Tell us more about yourself and your background. What got you interested in the spirits industry?
I broke into this industry completely by chance. I was working part-time at a brewery/distillery doing administrative work. It was there that I began poking around production, asking questions. It beat excel worksheets. The more I came around, the more I learned about spirit production and, after a few weeks, had a decent grasp on the operation. Soon enough, I was offered a job – to which I said 'No.' I received a liberal arts education and did not have confidence in my ability to work in the STEM field. After some gentle nudging and encouragement, I hesitantly said, 'Sure.' 6 weeks later, I was running a rum distillery in Portland, OR. 8 years later, I was the EVP of Operations for the country's first publicly traded craft distillery (NASDAQ: EAST). 14 years later, I'm the founder of a fast-growing whiskey startup. Serendipity is the genesis of destiny.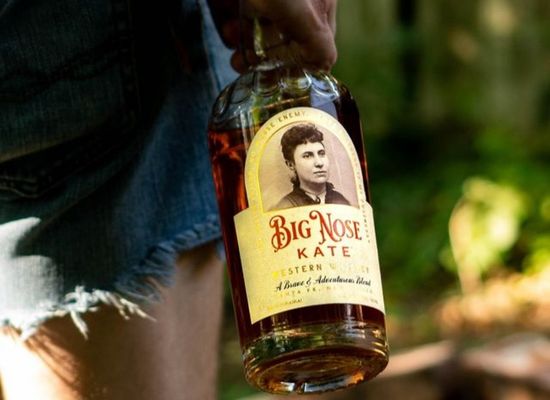 What inspired you to come up with the idea of Big Nose Brands? Tell us more about Big Nose Kate.
I didn't come up with the idea on my own. I have two wonderful, key partners whom I work hand-in-hand with: Kevin Burke and Paul Earle. The idea to resurrect Kate's story with the medium of whiskey formed over zoom sessions during the thick of the pandemic. We had a person; in this instance, Kate, nee Maria Izabella Magdolna Horony. We had the vision to disrupt the very male-dominated back bar by making Kate your everyday bar call. You have Jack, Jim, Johnnie, Evan, Uncle, Grandad, etc. Why not a Kate? Though retired to the big saloon in the sky long ago, Kate represents whiskey culture in present times. Women make up 36% of whiskey drinkers. That's an increase of 100% in less than 20 years. As a female who has worked in this space since the renaissance of craft, I have seen firsthand the cultural shift of the modern drinker. Brands still harken on the old tales of mighty men when so many unsung women/others have participated in shaping our culture and deserve the same recognition. There is no 'model' for who a whiskey drinker is. Kate is the manifestation of our community. She was and is a force to reckon with.
What are your roles and responsibilities as the Co-Founder and Partner of Big Nose Brands?
This is a truly entrepreneurial endeavor in which each partner plays a pivotal role in ensuring success through the start-up phase and beyond. While we each have our expertise, mine being product development and operations, we tackle all major business items equitably. My day-to-day involves supply chain management, production forecasting, investor relations, marketing and media management, and strategic development. I commute to Santa Fe to batch blend our product, select and dump the chosen barrels and adjust when necessary to ensure a consistent product. I also work on the ground sales in OR, participate in virtual events, mentor, and raise two kids.
What challenges did you face when you first ventured into the industry?
There was a fair share of internal and external challenges. For a long time, I felt I didn't belong. I lacked formal training and didn't know squat about distribution networks; I was young and hopelessly ambitious but without a mentor. My internal stories became a solid belief system of inferiority. That was hard. It was very isolating. I gained more confidence after I started expanding my education and giving public distillery tours. Speaking directly with the community and knowledge to answer their questions, no matter how basic or nuanced, was very empowering. I spent my free time reading, researching, and absorbing information to be legitimate in my peers' eyes. Every so often, I would get a customer who could not be satisfied with anything I said. To them, I was just a bubbly, blonde tour guide. They made it a sport to challenge my knowledge. Those early years amplified my want for more representation in the industry.
How do you explore new markets for your whiskey and focus on business development?
In the digital age, brands think they can find their customers through data mining. Maybe if they put in all the right keywords and extract micro insights into one's digital footprint, they can identify the perfect subsets of people who will buy their product. I don't believe that. You never know who your customer is until they tell you. Data can only tell you what a person did, not why they did it. Drinking whiskey is an experience and with any experience come emotions. Where there is an emotional connection to our brand story, creator story, brand ethos, or liquid in a bottle, we will explore. We are at the tail end of our proof-of-concept phase. Kate has been validated time and time again. She's not a gimmick. She's not a tool to 'leverage female buying power. Kate is everything that came before her AND more. I don't have much interest in using dollars for the award circuit. I prefer reviews from my community and peers. Every person who has tried Kate identifies with a piece of her. So tactically, more liquid to lips, more feet on the street, more word of mouth, and more real connections. That's what we're about, and we'll align with those who want to help us achieve the vision.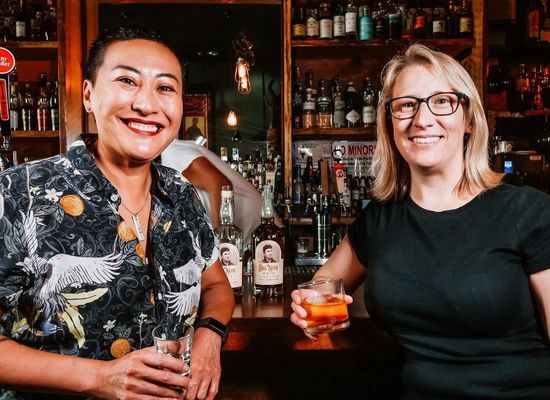 Niki Green, Partner with Mel Heim, Co-Founder & Head of Product
What strategies do you employ to improve the efficiency and effectiveness of production?
We are currently experiencing rapid growth. To meet the demands of our customers, we rely on best practices. Because my partners and I are remote workers and not in the same state, we don't just rely on email communication. We call text, and IM in Slack and keep information moving. We have set boundaries for communicating as well. We have clear definitions of what urgency is versus emergency. This way we're not bombarded with replies and can focus on focusing. Productivity charts are used to meet KPIs. We always ask 'Why?' before making major changes to process and perform failure analysis. This limits the amount of time wasted with false starts to projects. We are flexible but disciplined. Any company's greatest asset is time and what it's used for. Spending time on 'the plan' is worth every penny. The act now/think later mentality is best left to those with expendable income. As production increases, we make strategic investments in equipment and space. We have a production partner called Altar Spirits in Santa Fe, NM. Caley Shoemaker is the proprietor and independently operates her distillery and spirit portfolio. We partnered with Caley to produce BNK at her facility and, in essence, have a functional distillery co-op. We share resources whenever possible and work in tandem to build successful businesses. This model of partnership saves us expenditures and contributes to her income. Win-Win.
What is unique about your whiskey and makes it stand out in the market?
Big Nose Kate is the first blend of straight ryes and straight malts, but it's not that it's the first of its kind. It's the fact that it worked. Being first doesn't equate to being right. To represent Kate authentically, we could not put out another character bourbon. Kate would never have known what bourbon was. Looking at her life from 30,000 ft, you realize that this person's existence was an intricate blend of chance, resilience, boundlessness, humility, and adventure. This unique blend is an intentional attempt at capturing all of this in a bottle. The blend itself also carries a 'big nose'. There's a genuine olfactory experience when drinking or nosing the spirit. The blend brings Scotch, Rye, and American Whiskey drinkers to the same table.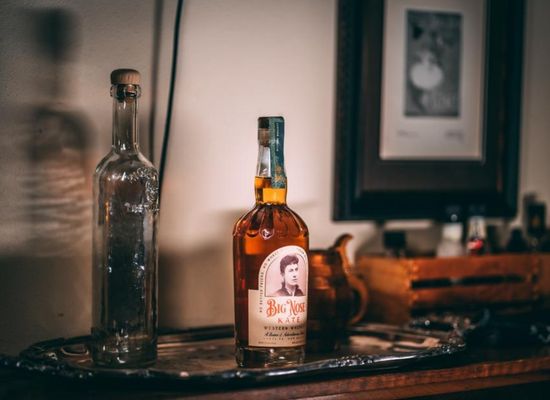 What is the biggest misconception about blended whiskey?
The biggest misconception is that the blender is not as central to good whiskey-making as the distiller. The skillset might be different, but both require extensive training and discipline to do well. Both are art forms. Both require knowledge of chemistry, and when it comes to whiskey, it is the distiller and blender that put the best bottles out. The conception that 'straight' or 'bonded' is best reeks of hegemony. There are no superior styles, only superior outcomes.
What consumer trends do you foresee taking hold this year?
There will be a reckoning with brands that colonize native drinking culture. It's problematic on a grand scale, and saturation exposes the disparities in who benefits. What goes up will come down, and I see an increase in consumer awareness around this issue. Customers will continue to 'buy down' as prices climb. RTDs will be there to fill the gap in decreased consumption of beer.
What do you think about digitalization, and how is Big Nose leveraging it? Has it been beneficial for the company?
Digitalization has proven effective. CPG companies have been slowest to embrace new technologies designed to improve P&L. This is mostly because of fragmented operations. We are in our infancy but will have to quickly catch up to what's available to unlock consumer-growth insights and establish a sustainable go-to-market ecosystem. I'm more than happy to leave excel sheets behind.
What one piece of advice do you have for women who want to work in the distilled spirits industry?
Go do it. If you're passionate about it then it's your destiny to try. Failure is inevitable, but how large or small that failure is depends on your intent. Start small; get your foot in the door. There are so many different types of jobs at a distillery that you can almost start anywhere and learn your way along. I started as a bucket girl. I moved buckets from point A to point B. And now, here we are.
Finally, Tell me about your perfect whiskey weekend.
I drink whiskey in moderation, so my perfect whiskey weekend would probably be a neat pour at a local hang of something I've never tried before, then a very expensive cocktail at the most fanciful bar I could find. And I'd tip my servers 35%
Interviewed By Aakriti Rawat, Beverage Trade Network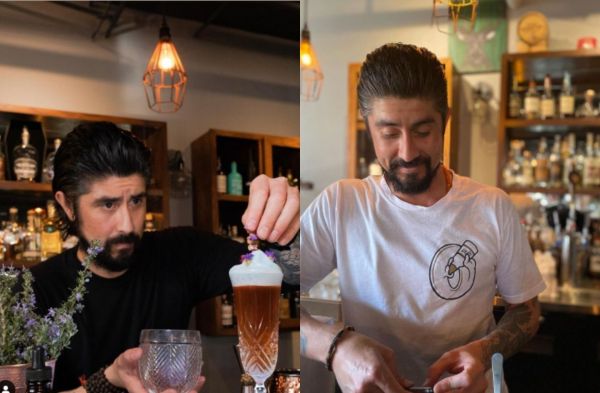 Interviews
Bar Manager Pedro Barriga shares tips and tricks from almost two decades of experience in the hospitality industry.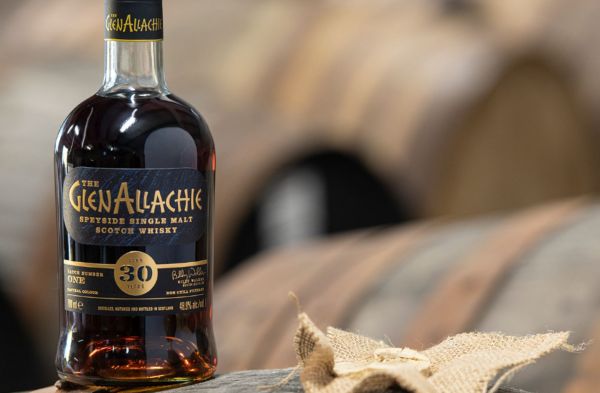 Insights
Old and rare whiskies are performing better as an investment than other securities and luxurious assets!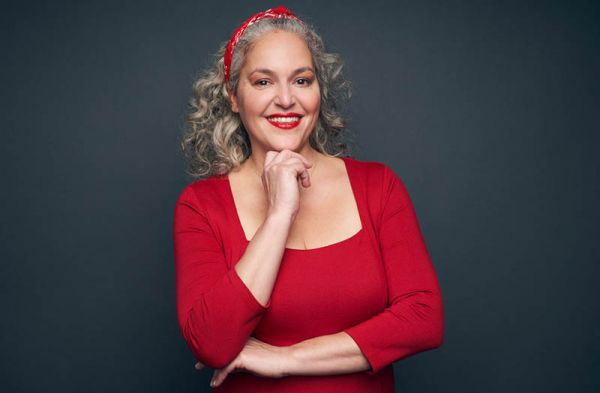 Interviews
In a conversation with Lynnette Marrero, Bar Manager at Llama Inn. She tells us about 2022 bar trends, how she dealt with pandemic positively, and more.
South San Francisco Conference Center, 255 South Airport Boulevard, South San Francisco, CA 94080, United States.
Register Now