On-Premise Has Always Been A Very Exciting Channel For Me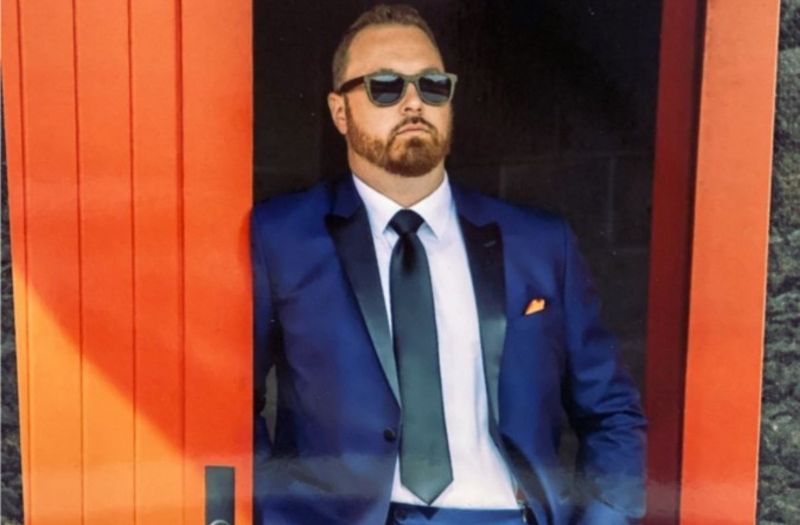 21/03/2022 Sales Director and Certified Spirits Specialist, Daniel Tindal shares insights about the Cognac market in the U.S.
A graduate in Hospitality Management from East Carolina University, Daniel Tindal started inclining towards the beverage industry while he was working at restaurants during his college years. Starting his career in the alcohol industry with beer, he explored various facets of the industry. He later progressed into managerial roles with some of the renowned alcohol distribution companies like Allied Beverage Group and Trinchero Family Estates. With great experience and a love for wine and spirits, Daniel went on to complete a certified course in spirits and became a Certified Specialist in Spirits. He went on to join Camus Wine and Spirits and has been associated with the company for more than 6 years now. Progressing in numerous sales roles, he is now the Sales Director of Camus and has been demonstrating his great expertise in this role.
[[relatedPurchasesItems-31]]
Tell us about yourself and what led you to join the wine and spirits industry?
I found my calling in the restaurant business while I was studying Hospitality Management and working at a few restaurants while attending university. I always had an appreciation for culinary arts and discovered my love for wine and beer. I truly appreciated how one can pair any essentially alcoholic beverage with any food. After my restaurant days, I had a chance to work in the beer industry which was followed by a managerial role with a wine and spirits distributor in New Jersey. I then found out that there was an opportunity of taking up a supplier role in a specific brand. This is how I ended up at Camus.
Can you tell us about Camus in brief? Being the Sales Director of the company, what does your day look like?
Although the family has been producing cognac since 1863, Camus is a diamond in the rough for the US market. It's a family-owned company with strong values delivering passion, sincerity, and the highest quality for everything the family does from the grape to the bottle. We're very innovative in our approach to our cognac and how we want to resonate with our consumers. We are constantly looking inward for how we can improve ourselves for our consumers and partners. My day varies but most of my time is spent on analyzing the performance of the company, inventory management, logistics, distributors, account follow-up, identifying new opportunities, backing up my team, and focusing on E-Commerce development. I like to say we're problem solvers at the end of the day.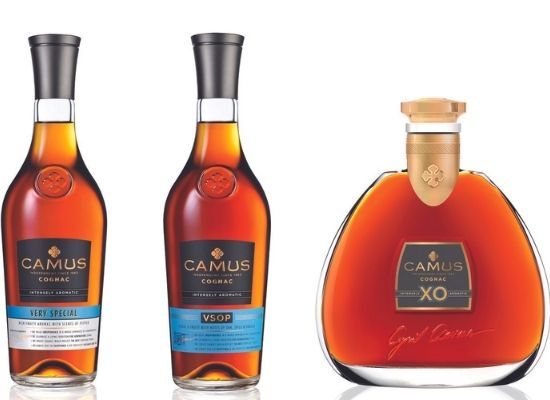 Industry Range of Cognacs by Camas; Image Source - CIL US
Can you tell us about the brand pillars of Camus and how do they shape the brand?
Our brand pillars are based on passion, perfectionism, sincerity, and determination. This allows us to take the greatest care with both our flavors and design. We are genuinely dedicated to the finest things in life and universal refinement. We have adopted a pioneering approach, systematically aiming to enhance the intensity of our cognacs. We are on a mission to produce the best Cognacs in the world while reflecting on the features of an exceptional terroir.
How does market intelligence help in driving the business forward?
It's important to understand how the category is performing and analyzing category trends, as well as how invalidation and new ideas are reshaping the landscape. For example, the emergence of E-Commerce and Limited Edition bottles. Trends for consumption also play a part in how we go to market and where to focus and shape our strategy
What strategies do you use to gain distribution and increase volume sales of Camus in the U.S.?
We strongly believe in liquid to lips, we want to be known as the most aromatic and the best cognac in the world. Our approach to existing as well as potentially new consumers is for them to discover this first hand.
Cognac is one of the most significant spirits of France. What's your take on its market in the US? How do you think it has evolved over the years?
The cognac market is very strong in the US, experiencing significant growth in the last few years – mainly by the leading brands. However, this has assisted in consumer confidence in trying new brands and elevating their experience into the premium and luxury categories. The resurgence in mixology to a shift to at-home consumption has helped build new awareness around the category and has helped us identify and create key experiences and evoke emotions within our consumers.
Before joining Camus, you spent years working in a winery and a beverage company, Can you tell us more about your learnings from those roles and how did they add to your present role?
Relationships and follow-up are key in this business, and sincerity in your approach will help you build those relationships. Also being a key asset to sales as well as marketing will give you the opportunity to implement new ideas for your brands and market while allowing you to have ownership over the ideas. This is something I still focus on today in my approach to the role.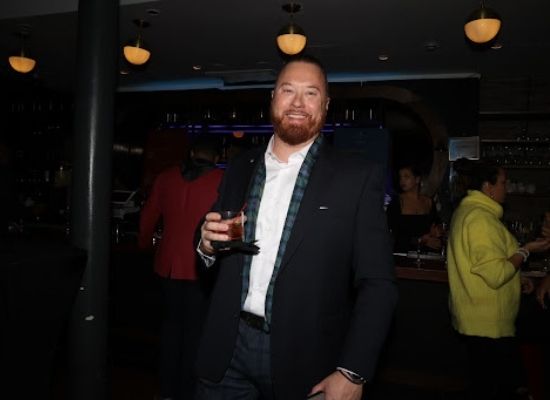 How do you expect the wider world of wholesale distribution in the US to evolve?
I feel consolidation will continue in the US and less competition in the three-tier system will make it harder for smaller brands to compete. E-Commerce will continue to develop and be a more prominent platform in the coming years.
Why do you think it is so important to connect with the restaurants, bars, and pubs community at this time and how is your company working on it?
On-premise has always been a very exciting channel for me. The emergence of mixology and the elevation of culinary arts makes this a very exciting time for the on-premise. Restaurants, bars, and pubs are very important for consumer trials and new, exciting brands to showcase their attributes to the bar community and patrons alike. We are always looking for opportunities to show ourselves as a very mixable cognac adding depth and intense flavors to cocktails, while also being very enjoyable neat.
How did the change of tariffs affect your company? Also, what was the impact of the pandemic on your business and how did you tackle it?
The implementation of the new tariffs was very scary initially, but these fears have subsided over the course of last year. It hasn't affected us too negatively. The pandemic allowed us all to learn very valuable lessons on how to approach consumers. At-home consumption allowed new consumers to emerge and elevate their preference and approachability to premium spirits. Everyone had more time on their hands and people were trying new things – from home mixology to following key trendsetters on social media. We tried to keep ourselves relevant by our outreach in social media, activating liquid to lips in retail, and the development of our E-Commerce solutions.
How do you approach social and digital media and how are you emerging from it?
This is something we are constantly trying to develop; we want to resonate with consumers in the US while keeping ourselves grounded in our brand pillars and focusing on premiumization and luxury. I think the best aspect that has arisen from our social media engagement is the approachability of the category as well as building awareness on our stellar Cognacs.
What are some of the challenges associated with being a Sales Director of a Wine and Spirits company? What advice would you give to someone looking forward to joining the industry?
Our biggest challenge is gaining a share of mind from the distributors and focused selling throughout the year. Typically, cognac is approached as a spirit only sold during the colder months, and with the emergence of mixology, this just is not true.
With more focus on the pre-prohibition cocktails shifting to Cognac has helped consumers approach the category. With the consolidations happening throughout the US landscape, the larger brands and suppliers receive all the attention from the distributors. My advice to anyone looking to enter the alcohol business should persevere and not waver at the first signs of adversity. There are a lot of new brands and established brands, lots of innovation, but innovation helps build awareness and you never know what the next big thing will be. Education is key, always be willing to develop your palette and be open to new ideas.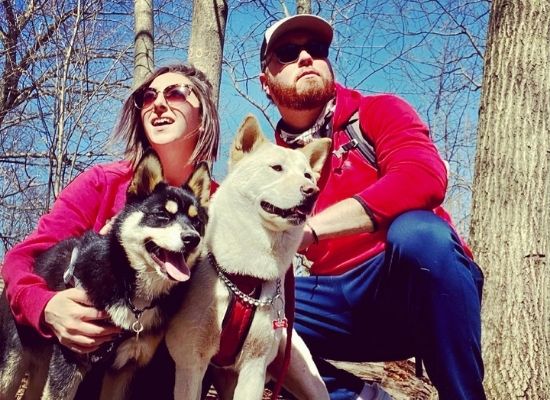 Daniel with his wife and dogs; Image Source - @gingie_loxs on Instagram
Finally, which is your favorite drink, and which setting do you enjoy it the most in?
My favorite cocktail is a Sidecar – I love the simplicity of the individual flavors and how they complement each other for a very enjoyable cocktail. I mostly tend to enjoy at home with my family during our Friday night happy hours, but always enjoy an evening out for dinner and cocktails as well!
Interview by Shreya Kohli, Beverage Trade Network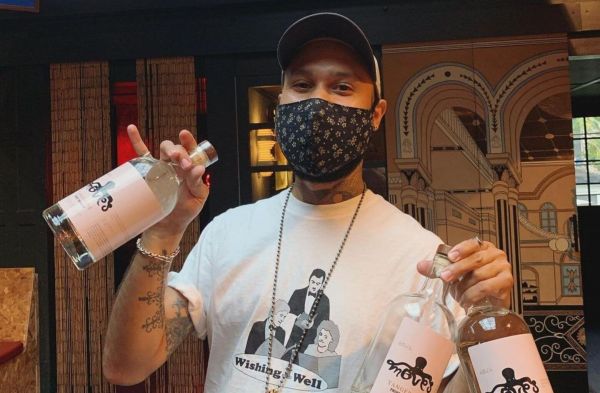 Interviews
Orlando Franklin McCray takes us behind the bar at Nightmoves, and shares with us his art of cocktail making.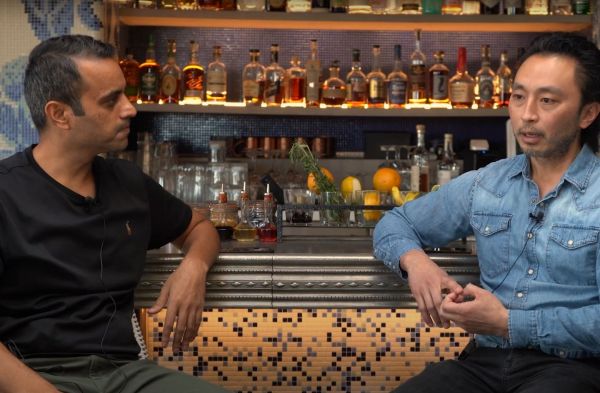 Interviews
Jason Lam on the qualities of a good bartender, day-to-day challenges in the Bar Business, and how to drive your Bar Program towards increased customer satisfaction and repeat visits.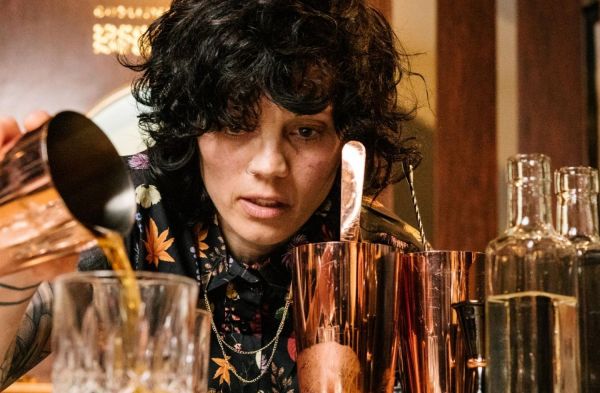 News
Judged by bartenders, bar managers and off-premise managers for the on-premise industry, these awards are crucial for drinkers too
South San Francisco Conference Center, 255 South Airport Boulevard, South San Francisco, CA 94080, United States.
Register Now