Bartender Hacks You Need to Know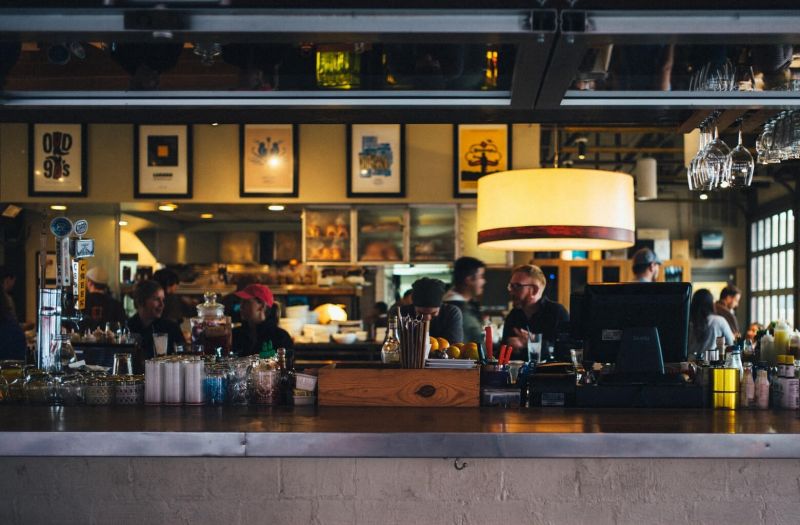 05/03/2021 Working hard and working smart can sometimes be two different things, learn some hacks to work smartly during peak hours.
For any bartender, the secret to getting through a busy night often comes down to knowing a bartender hack designed to boost speed and efficiency. The best hacks, of course, are those that also provide for consistency in the process of making a cocktail or mixed drink. Being able to make the best cocktail, night in and night out is the key to delivering superior customer service. With that in mind, here are the best bartender hacks for speed and efficiency.
The speed rail set-up
Bar speed rails (also called "speed racks") can be particularly useful when shelves, counters and other storage options are at a minimum. This can happen if space is particularly tight. With a speed rail, bar operations can be optimized for faster service – and the way that happens is by organizing the most important (or, at least, the most popular) bottles within easy reach of the bartender. The hack is to line up the speed rail with all the ingredients needed to make a specific cocktail in the order that they are needed. This minimizes waste and potential mistakes and also boosts the chances that customers will be ordering signature cocktails and high-end mixed drinks.
Say, for example, you have a signature craft menu that's relatively limited in scope (i.e. less than 10 craft cocktail creations, and not rambling lists of possible drink options). Here is where a speed rail can really come in handy. If you know that you are combining a base spirit (e.g. vodka or whiskey), two or more mixers, and syrup into the same drink, over and over again, then you simply organize these ingredients in the order that they will be used. This can significantly speed up service.
The double jigger
Most bartenders are proficient with a single jigger to measure out a precise amount of alcohol, but what about using two jiggers at one time? This feat is even more impressive when both jiggers are handled dexterously at the same time. This speeds up the overall process of serving customers, and it also adds an important element of consistency to the whole process, also.
In contrast, if you are doing a "free pour," you are either going to over-pour or under-pour, and neither one is good for business. If you over-pour, then you are literally pouring out profits of your bar into a cocktail; if you under-pour, you are going to upset guests who might complain about the "weak" drinks offered at your establishment.
As an added bonus, the double jigger hack lends a greater air of professionalism to your pour. It might not have the same dramatic flair as a mid-air free pour, but it is still impressive to see a double jigger in action.
Homemade ingredients made simple
If you are making craft cocktails with artisanal spirits, then the chances are high that you are also using a lot of homemade syrups for optimal taste and consistency. Off-the-rack syrups might be OK for home bartenders entertaining a few friends or family members, but aren't the best option for on-premise establishments. The good news is that there are plenty of hacks for making your own syrup. For example, instead of using commercial grenadine, why not just combine pomegranate juice with sugar to make your own homemade syrup? (Even better, you can use pomegranate molasses instead of pomegranate juice).
Another homemade ingredient hack is to use jam as a flavoring. With this hack, you get the best of both worlds: you get fruit flavor and a sweetener, all at a low cost. You won't need to make your own simple syrup if you use jam or preserves. Just make sure you get the right flavor of jam for specific cocktails. After much trial and error, bartenders agree that apricot jam is best with whiskey, while raspberry jam is best with vodka.
And, if you are looking to extend the shelf life of your homemade syrup, here's one hack that every bartender knows: add a splash of vodka. The alcohol from the vodka will prevent mold from forming. Most syrups have a shelf life of about 30 days, but adding in the vodka can extend that time by as much as two weeks. If your bar has invested a lot in homemade syrups, this is one bartender hack with immediate ROI.
[[relatedPurchasesItems-31]]
The one hack that will make every cocktail taste better
This hack might sound counter-intuitive, but it's one that many bartenders swear by; add a few drops of saline solution to drinks. This saline solution needs to be in the right proportion, though. One common salt/water solution calls for a 1:10 ratio. That is 1 part salt for every 10 parts water. This avoids too much salinity but also works to wake up a drink. You can add the drops to a cocktail with an eye dropper or with an ex bitters bottle.
Bar tools made easy
Finally, what about the tools of the trade? There are plenty of hacks here that can help you out if you find yourself trying to make a drink but can't find the right tool. For example, instead of using a jigger, you can use a measuring spoon. And, if you can't find a measuring spoon, you can just use a tablespoon. The rule of thumb is that 1 tablespoon is equivalent to ½ ounce, so if you are pouring out a traditional shot of alcohol, that works out to about 3 tablespoons.
There are plenty of similar bar tool hacks. For example, instead of a stirring spoon for a mixed drink, you can use a set of chopsticks. If you don't have a traditional cocktail strainer, you can use a tea strainer. If you don't have a muddler, you can use a rolling pin. Sometimes necessity really is the mother of invention.
All of these bartender hacks are the result of years of experience and plenty of trial-and-error. They all address different aspects of the bartender craft, and all are designed with one goal in mind: to help you boost your speed and efficiency while you are behind the bar. A single hack, deployed at the right time, can make all the difference on a busy night or a night when the right bar tools aren't readily available.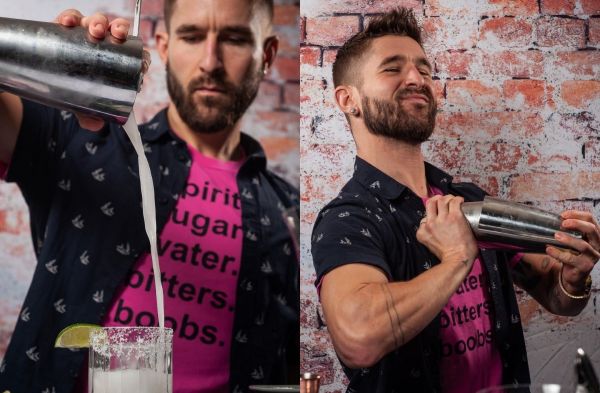 Interviews
Head bartender at The Raines Law Room in Chelsea, NYC, talks about how he buys spirits for his bar.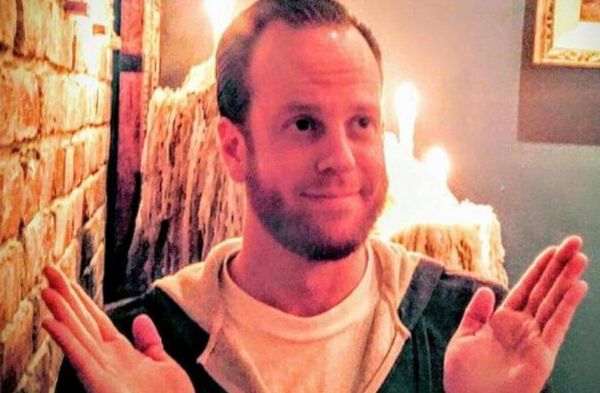 Interviews
Gastronome, sommelier and bonsai enthusiast rolled into one, Kristofer thinks vodka should never have been born!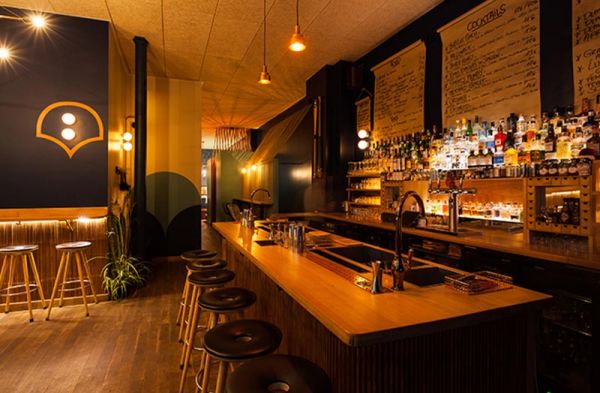 Interviews
Co-owner Aurélie Panhelleux shares with us how she manages her bar team at CopperBay Paris, how to increase footfall at the bar, and more
South San Francisco Conference Center, 255 South Airport Boulevard, South San Francisco, CA 94080, United States.
Register Now