Top 20 Bartenders of Los Angeles you Need to Follow on Instagram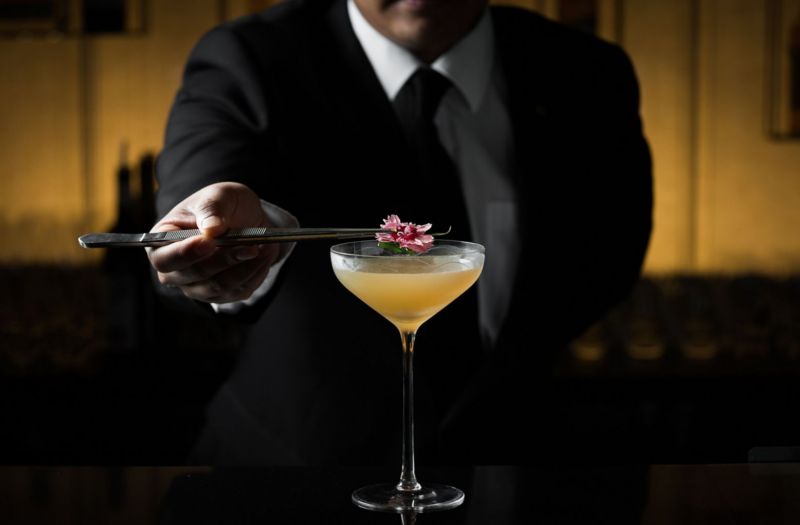 26/10/2020 LA is home to a big food and drinks community so do not be surprised if you see some of these faces go right to the top of the bartending scene not just in Los Angeles but around the world, if they already haven't.
Los Angeles, a city of champions, whether it is from multiple sports (the recently concluded NBA season), a city full of dreams, full of A-list stars and among them lies something that separates Los Angeles from other cities of the USA and possibly the world. It is their culture and how drawn it is towards exquisite food and drinks. Food and drinks have become such a big part of Los Angeles today that it has been called the Mecca of the West Coast for that very industry.
This is down to the fact that there is a great talent pool that works to get Los Angeles the recognition and that is exactly what we will be doing as well. It is about time we look at people who make the Los Angeles drinks industry what it has become through their sheer genius and work behind the table at some of the most popular bars and restaurants across town. Here is a list of bartenders you might want to check out during your numerous hours spent scrolling through Instagram.
Tara Shadzi:
The lead bartender at BOA steakhouse, Shadzi's Instagram profile (@tarashadzi) is laden with snaps from her personal life and that occasional glance of a beautiful concoction she creates through her magic. From Mother's day specials to pretty cocktails, this is one profile you should give a look for sure.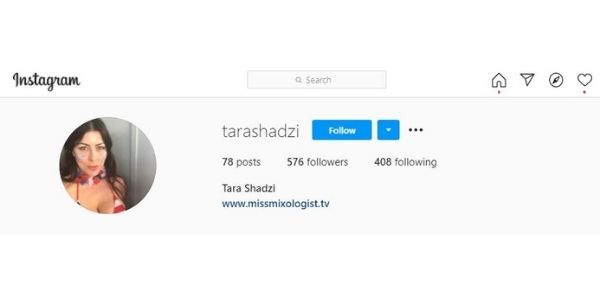 Meredith Hayman:
A craft cocktail consultant, Meredith Hayman (@sip_it_slowly) has mastered the art of showing her concoctions off in a rich manner that takes her creations a step above the regular visual output expected. From bright colours used in her cocktails to the natural background used, her feed is a luscious representation of cocktails in their finest element.
Sarah Mengoni:
An actress previously, Sarah Mengoni (@sarah_lm_mengoni) treats her cocktails the same way she treated her acts, with utmost care and attention to detail. A big fan of art in general, you will find Sarah's feed to be full of books, games and of course, her latest creations.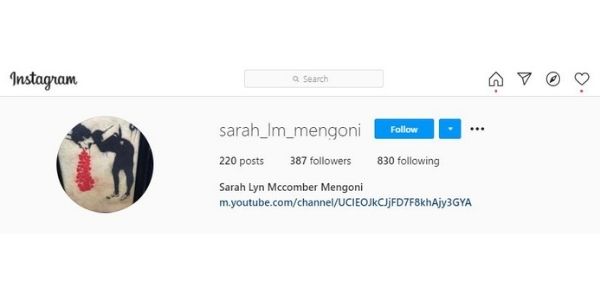 William Perbellini:
It is often said happiness comes in twos, if that were true William Perbellini (@williamperbellini) would be a proof. He has got two accounts on Instagram that both capture the fun of being a bartender and just how cool their world is. Although one of the accounts is old, it is still available for you to see his old work that has helped him garner success in LA.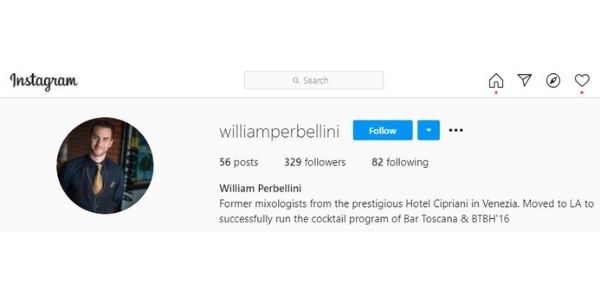 Luke Tullos:
A family man at heart, Luke Tullos' IG profile (@newcultu.re) shows his love for two things he holds most dear, his family and his cocktail creations. He shows off some of his creations while also complimenting some of his contemporaries, a sign of a man who wants the craft to inspire others.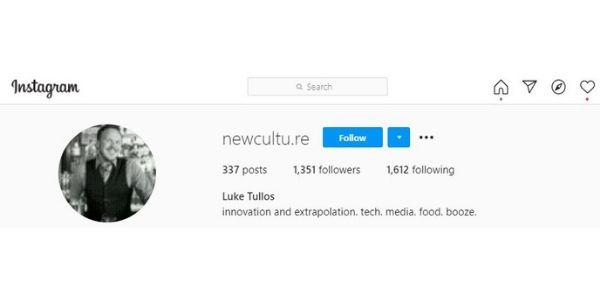 Ash Miyasaki:
With a radiant smile at the centre of her feed (at least the last we checked her profile), Ash Miyasaki (@ashlyn_miyasaki) of Bar Henry, LA is a delight to follow on Instagram for anyone who loves their cocktails and infused drinks. Apart from her delightful representations of her creations, she gives the audience an insight on how she brought a cocktail to life which adds to the knowledge.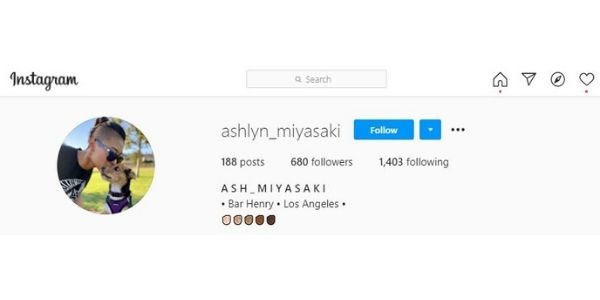 Brynn Smith:
She goes by @bartendingpretty, and it's not just her creations that are pretty, her IG account is too. Brynn Smith gives a lot of thought to how she wants her concoctions to come across visually to her audience, which makes them immediately go a notch higher. From the sands of beaches to the tables in an open bar on a sunny day, her feed has a representation of all her exquisite creations. She has definitely nailed the IG game.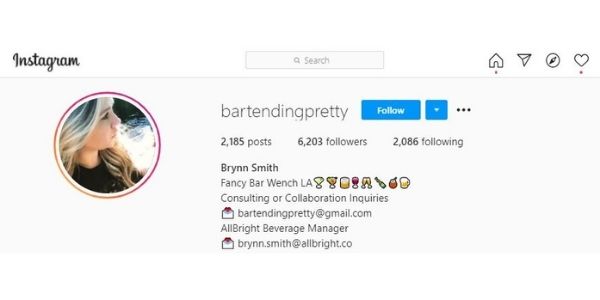 Brittini Rae Peterson:
A traveller, and a cocktail enthusiast (which might be an under sell) Brittini Rae Peterson (@whiskynlace) travels the world trying new cocktails and on her adventures gives us the finer details of bartending. A great mix of the classic concoctions and new creations; hers is the ideal IG account for cocktail lovers at any stage of their journey.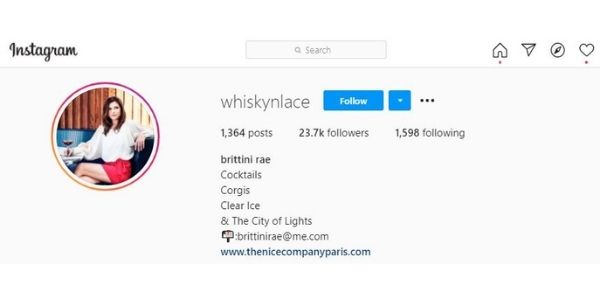 Jason Eisner:
One of the leading names in the LA bar scene, Jason Eisner (@jasoneisner) has brought a lot of credibility and newness to how bartenders think. Originator of 'pot cocktails', Eisner's feed is a dive into bright colored cocktails and their beautiful representations.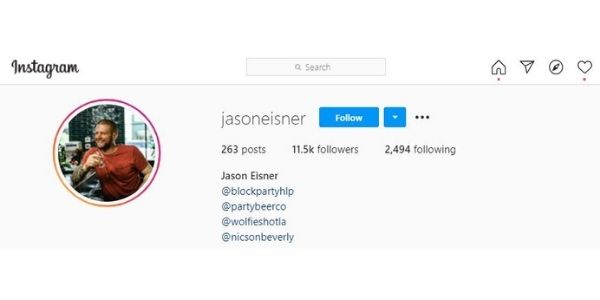 Ryan Wainwright:
While at first glance you would see a lot less of cocktails, as you take a longer look at his profile, you will see that @vision_in_motion is an artist in every aspect of life. From sharing his own concoctions to proudly talking about his associates and friends from the business, his is a truly unique bartender profile.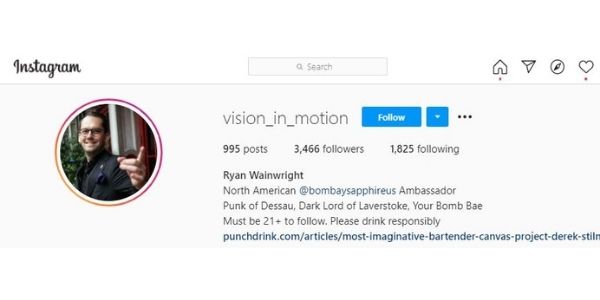 Mitch Bushell:
.@mitchono has a strong sense of how IG posts should work. From giving out throwbacks to bringing some of the most elegant looking creations to life, Mitch Bushell has got all bases covered to become a bartending influencer. The regular posts of his adorable dog, Monty only adds more life to his profile.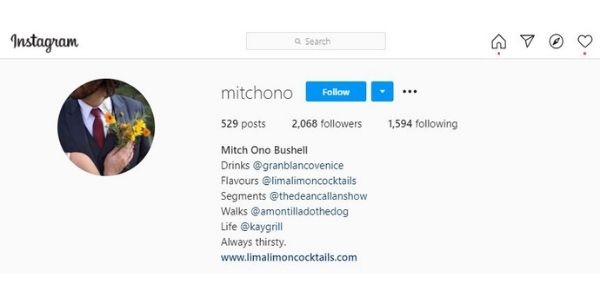 Aryan Yazdannik:
Hailing from Iran, Aryan Yazdannik's IG account (@aryan.yn) is almost entirely dedicated to his craft. One sumptuous cocktail after another, his creations make our mouth water every time we glance through his post on our feed. In depth explanation to how he arrived at a concoction is an added bonus.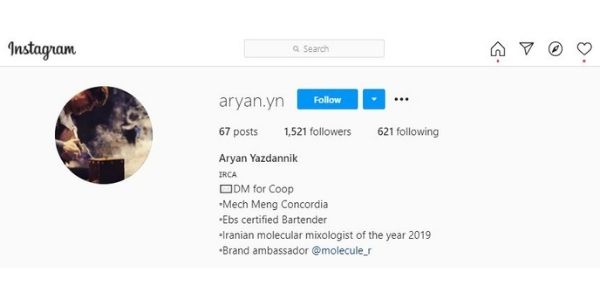 Vinod Gharti:
What we love the most about this Instagram profile (@flairblair) is how much he enjoys what he is doing. Through his photos you can see the joy he gets from stirring up cocktails for the people and at times for himself and that happiness is the biggest reason for how radiant Vinod Gharti's profile is.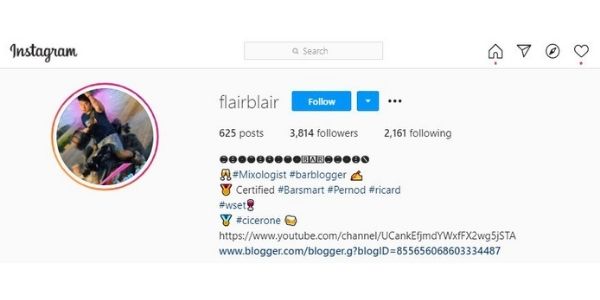 Melina Meza:
Melina's account (@mel.mixalot) is full of refreshing drinks made from some of the finest rum, to great vodka and from some of the freshest tequila to a great gin, she brings it all to the table and shows all that is possible if you have the patience to learn your craft well.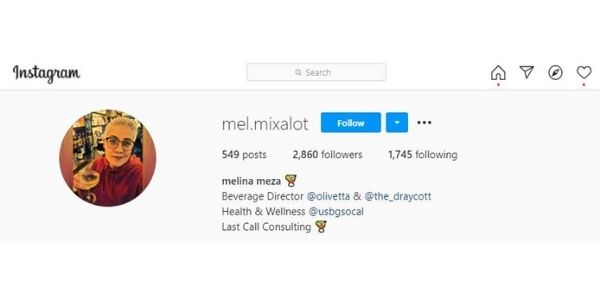 Josue Romero:
Leave it to @the_garnishguy to take his work to a new level and get our juices flowing through some of the most breathtaking photographs of cocktails you will ever come across. A man for every occasion, there is no day Josue Romero does not have a cocktail in store for your mood.
Laura Reidy:
A flavourful mix of some of the most royal looking cocktails and cute dog posts make Laura Reidy's account (@beautyandthebourbon) a must for anyone who loves their cocktails, dogs or both. Using a variety of spirits to bring to life some wonderful concoctions, Laura Reidy is a powerhouse in LA's bartending scene.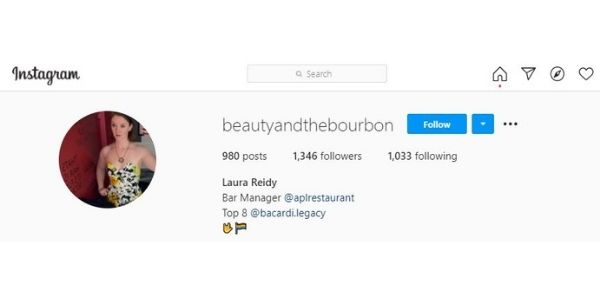 Darius Mihaescu:
If you ever needed an Instagram profile to cheer you up, Darius' @loveandsaltla is the one on any given day. From lip smacking food posts to some of the most vivid concoctions, he has nailed the IG game and has a drool worthy profile.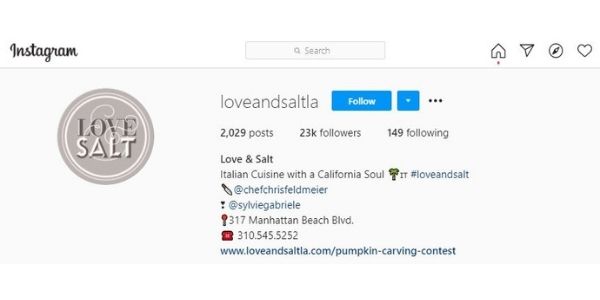 Taylor Cloyes:
From giving out recipes to her audience, to giving insights about the world of bartending and of course, the regular posts of her tempting concoctions, Taylor Cloyes (@m_a_e_s_t_r_a) has found a great balance in her profile. It is also one that shows how heavily invested she is in what she does which adds to her profiles charm.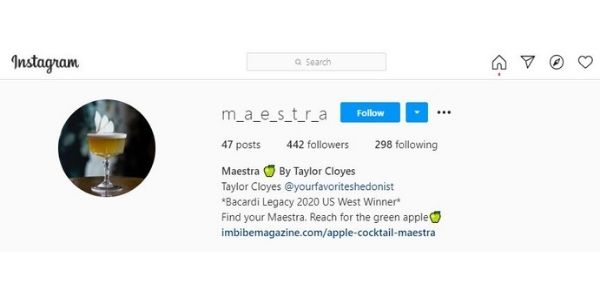 Austin Mendez:
If you are one who loves to post about what you do, Austin Mendez (@nerd_at_large) is the guy you will relate to. He thinks lives and posts about drinks and cocktails as his Instagram is laden with posts about a variety of drinks and cocktails that he stirs up during his day.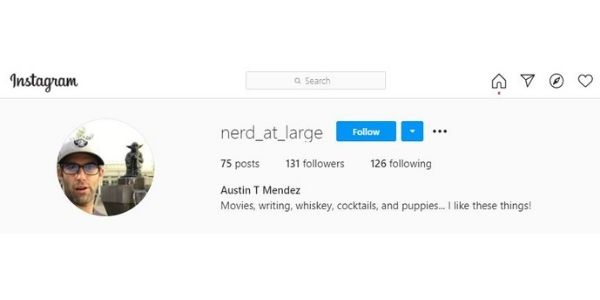 Jake Larowe:
The bar manager at downtown LA's Birds and Bees, Jake's IG feed (@janklowrow) is an insight to the business side of things in the life of a bartender. It is a mix of his life behind the bar as he creates a perfect cocktail and his world that revolves around the business of cocktails.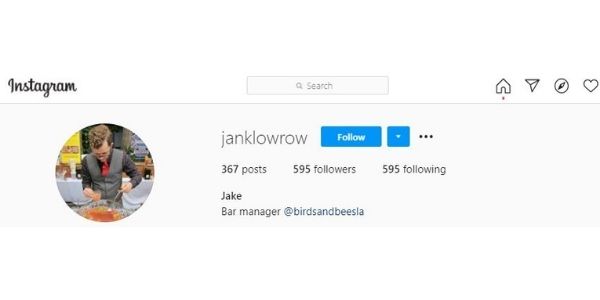 LA is home to a big food and drinks community so do not be surprised if you see some of these faces go right to the top of the bartending scene not just in Los Angeles but around the world, if they already haven't.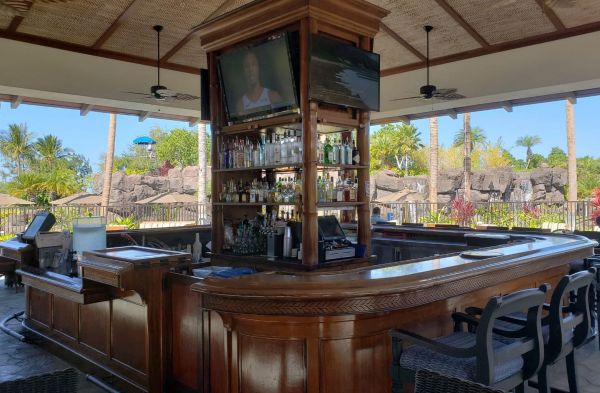 Interviews
In conversation with Samantha, Bartender For Hilton Grand Vacations at the Hawaiian Islands.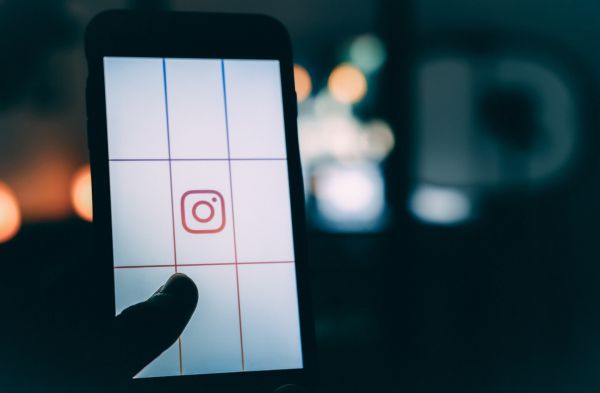 Insights
Optically stimulate your customers and realize the power that pictures have on your profitability.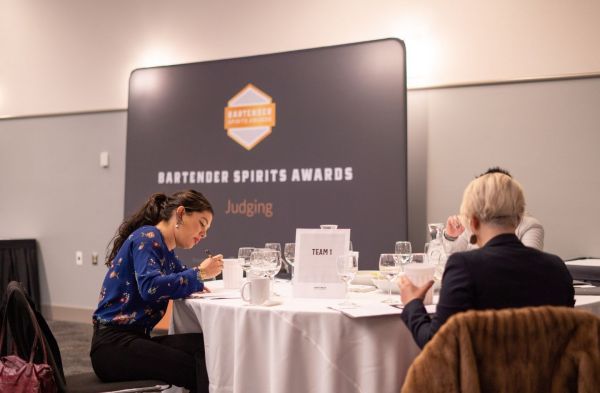 News
Sign up to get your spirits evaluated by the crème de la crème of the bartending business in the United States. Register for the 2022 Bartender Spirits Awards today! Submission deadline is April 20, 2022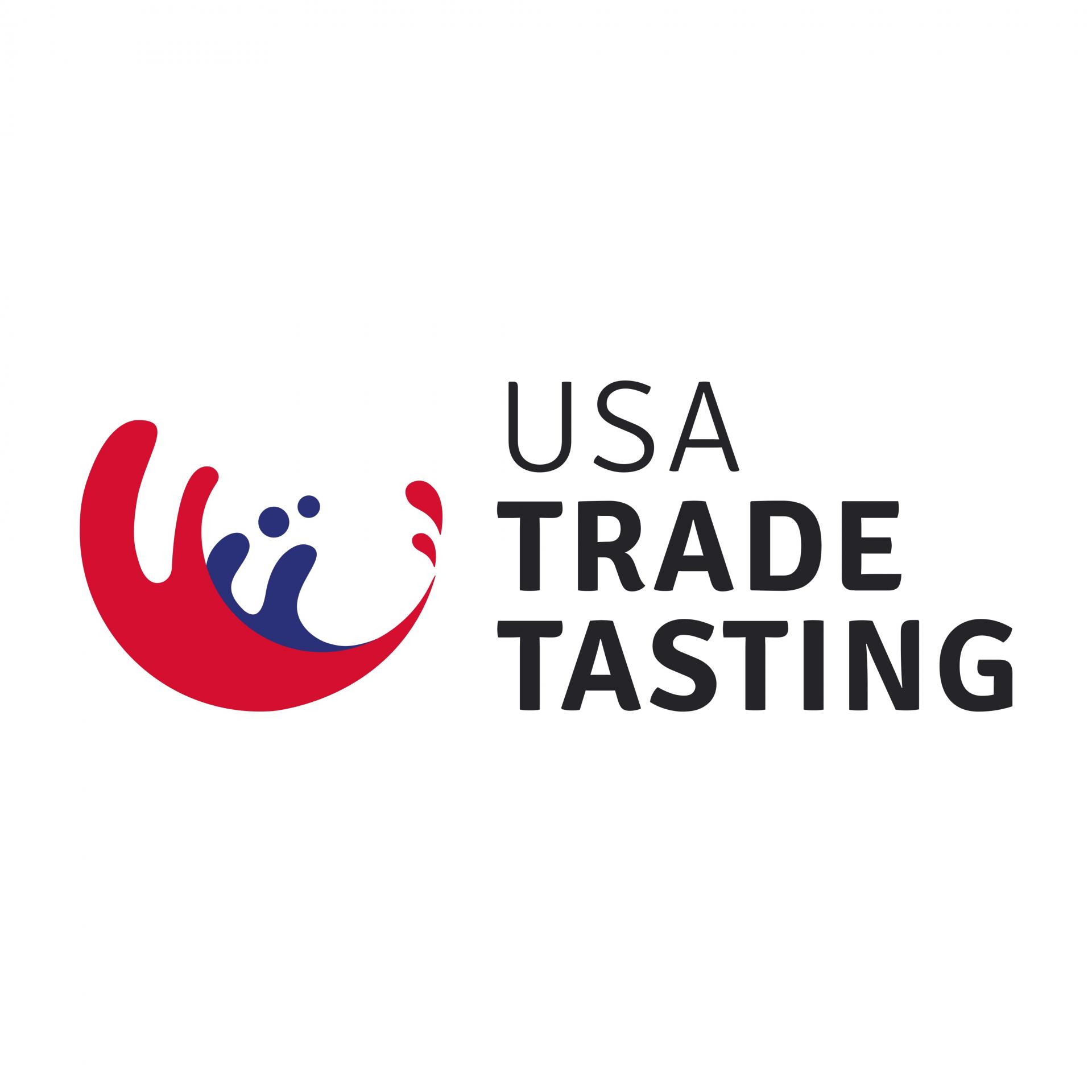 Morgan MFG, 401 N Morgan St Suite #204A, Chicago IL 60642
Register Now
South San Francisco Conference Center, 255 South Airport Boulevard, South San Francisco, CA 94080, United States.
Register Now