Doing things differently behind the bar an Interview with Mickael Kernoa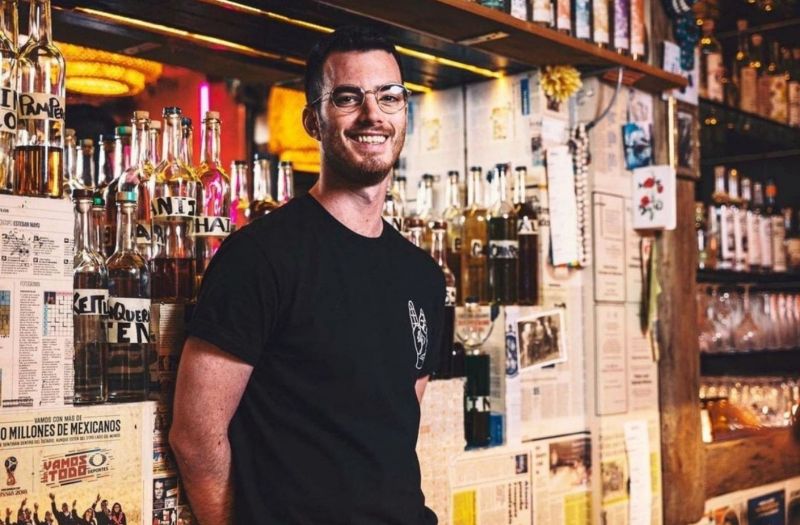 27/09/2021 Hear from Mickael Kernoa as he shares what goes on behind the bar at Paris' Le Mezcaleria
In the large pool of bars and restaurants in Paris, one definitely has to do things differently to stand out - and Le Mezcaleria is the perfect example of something 'different'.
Le Mezcaleria was brought to life with the aim of sharing sustainable mezcals and agave spirits with drinkers. Not only that but the bar team at Le Marais' hottest spot made sure the drinks menu stands out amongst others. The drinks menu is built with creativity, with a stark focus on sexuality, personality, and BDSM kinks.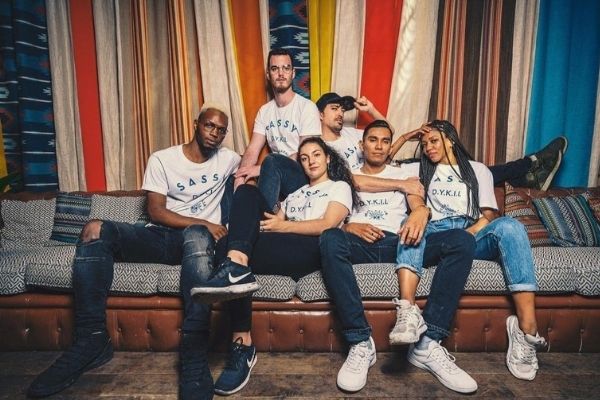 We spoke to Bar Manager Mickael Kernoa, who gave us a peek into the creation of the drinks menu at Le Mezcaleria.
What inspired you to get into bartending?
Taste of lust and curiosity.
According to you, what are some of the most important skills for a bartender to have?
Humor, kindness, and a strong work ethic. A good bartender should be hardworking.
What was the inspiration behind Le Mezcaleria?
We love mezcal, and it's definitely taking the industry by storm. So the main inspiration behind Le Mezcaleria was to introduce mezcal to a broader audience, and more agave spirits.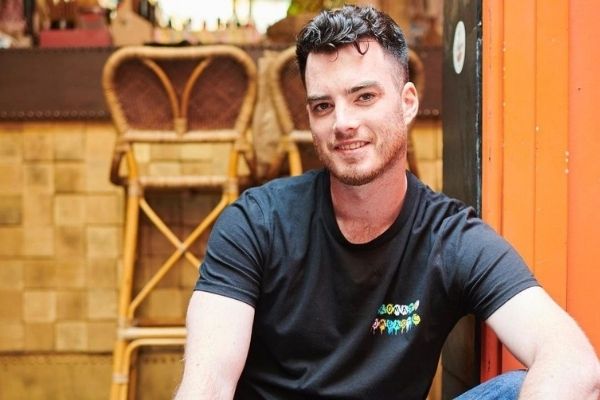 The drinks menu at Le Mezcaleria definitely stands out. So tell us a little bit about the inspiration behind the drinks menu.
The menu is all about colors and sexuality. As you know, we are located in Le Marais, which is one of the city's most lively and free-spirited neighborhoods. Our bar is very colorful, so we chose to take a more sexual and sensitive turn on things. We aim to reflect a colorful atmosphere in our cocktail menu.
For our menu, we worked with a body painting artist, and we chose three aspects for each color: personality, sexuality, and BDSM kinks. Each page of our menu is represented by a fully painted model with the description of the cocktail on the side.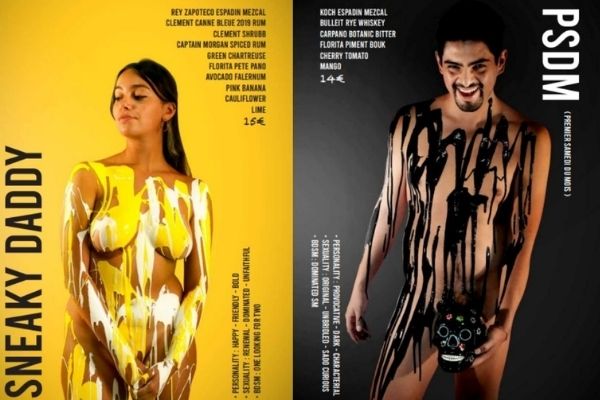 Our team matched the flavors and ingredients of the cocktails with the emotion each color represents. For example, Ex Sneaky Daddy is the Yellow one. It's a tiki-style, vibrant cocktail that reminds you of a sunny afternoon at the beach.
So how do we navigate through the menu?
You can choose a cocktail by looking at the pictures of the models, the kinky descriptions, or the cocktail descriptions. It all depends on what you're looking for and the mood you're in.
How can suppliers work with you to drive sales?
Through activations, awards, and goodies for the bartenders.
What are some of the things you look at when buying spirits for your bar?
As we begin to carry an extensive selection of agave spirits, we're now looking for more atypical aromatic profiles.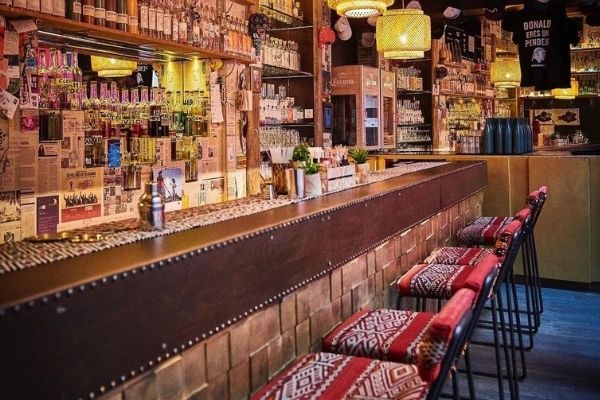 Can you give us an example of a good bar drinks menu?
I like to see graphic drinks, different cocktail styles, and cool brands.
The funniest story you heard behind the bar?
This is more of a joke I would say. It goes like, there's a blind guy who walks into a bar, and then into a table, and then into a chair….
What has been your most bizarre client request?
Well, this wasn't a client request as such, but it was definitely one of the weirdest things I've been asked. Someone once asked me the size of my feet!
What are some of your favorite brands to work with?
Vida, Koch El, Ardbeg, Fernet branca, Awen Nature.
What are some of the drinks trends you're seeing in Paris right now?
Low ABV is a major one. There's also a lot of talk around sustainability. And another trend that is becoming big is unusual spirits.
Lastly, what are you drinking right now?
Our craft beer, "Pinche Mamon", a Hibiscus IPA.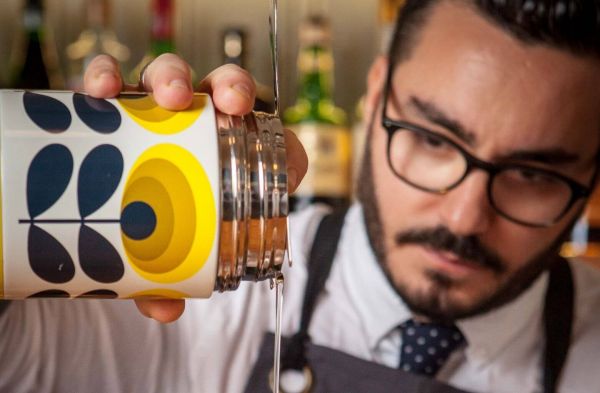 Interviews
Having lived through the cocktail renaissance in London Alex Palumbo is poised to sail through with his bar Hey Palu.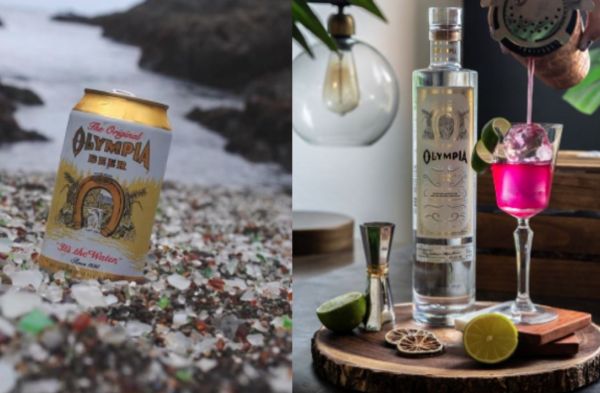 Suppliers Spotlight
BartendersBusiness.com highly recommends bartenders and mixologists in the USA to try this vodka.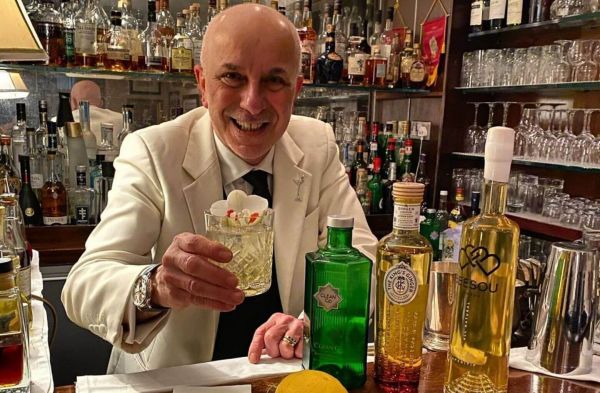 Interviews
Alessandro Palazzi, Head Bartender at Dukes Bar takes us through four decades of bartending in Italy, Paris, and London
South San Francisco Conference Center, 255 South Airport Boulevard, South San Francisco, CA 94080, United States.
Register Now