The World of Bartending Through Dale Degroff's Eyes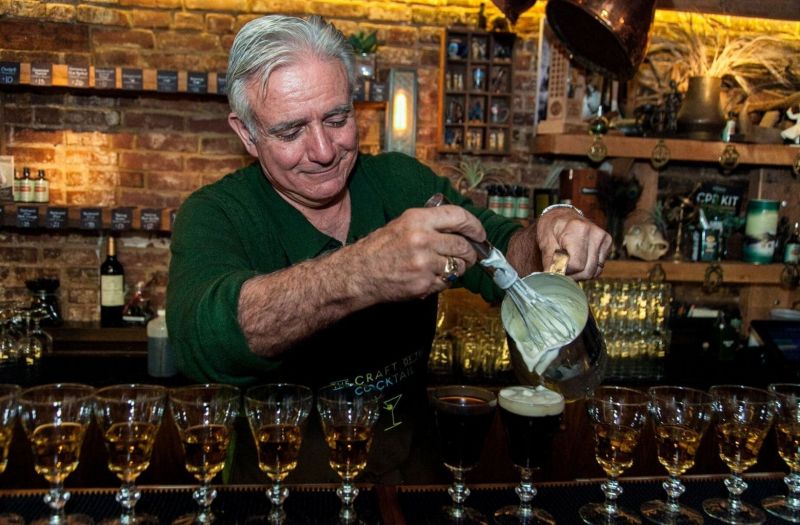 11/03/2020 Bartenders Business sat down with Dale Degroff - King Cocktail. In the interview, Dale reminisced through his earlier times, and shared tips about what bartenders can do for a successful bar.
"I came to New York to be an actor, and somehow found myself in the magnificent world of bartending, " said Dale Degroff, King Cocktail.
Bartending is said to be an art. Those who perform, take it to be their religion, and those who are viewers are in complete awe of it. Bartender's Business sat down with King Cocktail - Dale Degroff. Dale's busy schedule makes him hard to get a hold of, but when he sat down with us, he took us on a trip to the bartending world.
Dale is the winner of two James Beard Awards for Wine & Spirits Professional, and Food & Beverage. He's also launched three successful cocktail books, a fourth one coming in September 2020. Degroff made his mark in the industry when working as head bartender at the Rainbow Room in Rockefeller Center. Along with that, he has also worked at the Hotel Bel-Air in his early days, and is now one of the most influential bartenders across the globe.
Degroff is single handedly responsible for inspiring a lot of up and coming bartenders, and he's also the one who is said to have given birth to the entire cocktail world.
Getting into the bar world….
Dale came to New York to be an actor originally, from the University of Rhode Island.
"I did a play in college, and we got a review from The New Yorker, a pretty good review actually. So, I picked my bags up, jumped on a train, and landed in New York in hopes of being an actor"
During his early times in New York, Degroff did 'crazy' jobs as he deemed them to be, including putting up posters, moving man, chauffeuring Zsa Zsa Gabor, packing Gideon Bibles to send to hotels, dishwashing. He later worked as a waiter at Joe Baum's Irish Pub - Charley O's, and that's where it all really started.
"One day during my shift at the pub, the manager came in after lunch, needing a bartender to do a catering job at Gracie Mansion (the official residence of the mayor of New York City). That was the night that Mayor Abraham Beame gave the keys to the city to Rupert Murdoch. None of the bartenders wanted to do it, so I said I would"
Right there at that moment, Dale had never tended a bar before, but he was hell bent on getting that job. So, what he did was ask one of the bartenders to write down 10 most popular drinks and their recipes.
From the passion and love with which Dale spoke about that night, we'd like to think that it was that night that the city gave birth to one of the world's best and most popular bartenders - Dale Degroff, King Cocktail.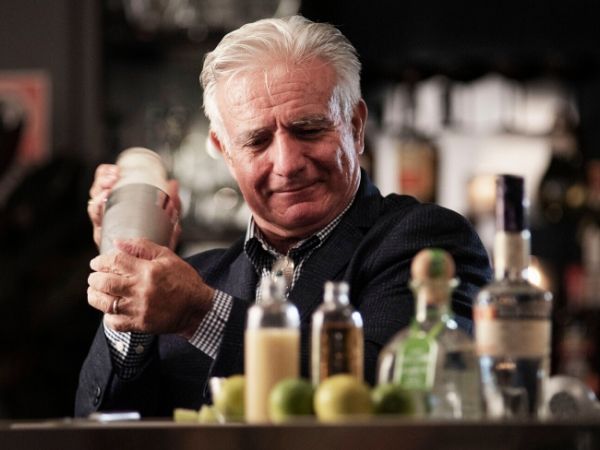 The cocktail scene: then vs now
"In the 1970s, during my time, there were no cocktail menus. No one wanted to drink cocktails. People were usually ones for a classy drink like Bourbon, Chardonnay, and Martinis"
At that time, the only cocktails that one would see appear on lists would be brunch drinks such as mimosas, bloody mary's and other champagne based cocktails. However, now, as Dale says, "There's so much more to the cocktail world. There are mixers that balance out the taste of the cocktails perfectly. And so much attention is given to the cocktail lists"
At that moment we saw Dale going into the space of his memories. He talked about how soda guns at that time gave out sickly juices that killed the cocktails. And now, things are so much different as more and more bars are getting into using fresher mixers. To put things in perspective, Degroff has played a huge part in bringing the cocktail world to life. His mixing and trying his hands on new things is what has given birth to the cocktail culture.
The Rainbow Room…
Before Dale Degroff took over the Rainbow Room with his expertise, he moved to Los Angeles in hopes of still becoming an actor. In Los Angeles, he worked for Hotel Bel-Air, which was a job that he got by just walking in.
"In 1978 I moved to LA, still trying to be an actor. A friend of mine told me that Hotel Bel-Air was hiring. I walked in and the manager had me make drinks for him and he gave me the job. At that time it was easier to get a job. You would just walk in, and if you're good enough, then you've got the job - and that's exactly what happened with me at Bel-Air"
It was Bel-Air where Dale got into the world of mixing and creating cocktails. He tasted the bottles behind the bar, and taught himself the works of making good cocktails - which eventually turned into a passion of his.
In 1985, Dale moved back to New York to work for Joe Baum once again, behind the bar at Baum's Aurora. The Aurora was what gave Degroff his base with Baum. Impressed with the success of the bar at Aurora, Dale then scored a job as Head Bartender at New York's Rainbow Room in Rockefeller Center.
"When I worked at the Rainbow Room, not all bars had cocktail lists. Actually, no bars had cocktail lists, except for probably the Four Seasons, The Plaza, and Waldorf" Dale said when we asked about the bar scene at the Rainbow Room. It was at the Rainbow Room where Dale started introducing cocktails with fresh mixers, and started giving the customers what they would like, and making them try new things - instead of just winging it like other bartenders at the time.
The Rainbow Room is what put Dale on the map. The world started recognizing him for his talent, and he started making a difference in the cocktail world.
A solid bartending tip…
While talking about the Rainbow Room, and Dale's journey, he happened to stumble upon a great tip for bartenders. His simple tip was: training.
"During my time, there wasn't any education or courses for bartenders. In fact, bartending was looked on like not such a great job - so I didn't get the official training. But now, that's possible, and that's the best thing a bartender can do"
Reminiscing through the memories, Degroff told us about how a training course is so important, especially for bartenders right now. During the earlier times, there was a very limited number of spirits behind the bar, therefore making it easier to figure things out. However, now there are loads of different options for a bartender to delve into.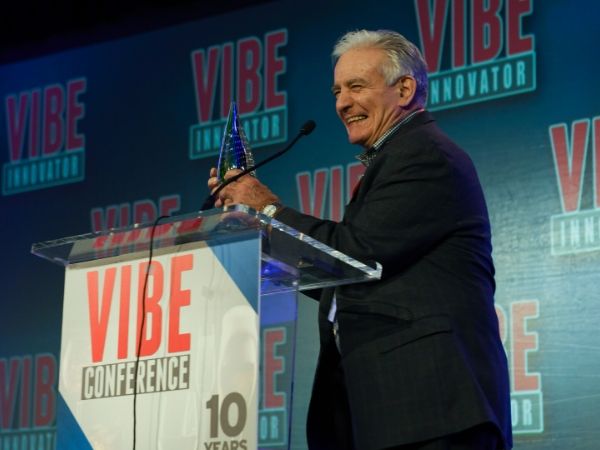 "A training course is important because as a bartender, you need to know the different tastes of different spirits. You need to know what gin will work where, and which customer will like which gin. Lucky for the young guys now, there are training programmes such as the BarSmarts programme, that will help them take the lead"
BarSmarts - A programme by Dale Degroff
His expressive words summed up to say that bartenders need to know what's happening, what things taste like - and only a training course can help with that.
Selecting spirits for the bar…
"Two words, customer's choice"
Dale is a firm believer in giving what the customer wants. In the end, the bartender is there to make the customers happy, so we couldn't agree more with Dale on this one.
As Dale reminisced, he talked to us about the lack of options available during his time. At that time, when he worked at the Rainbow Room, he had more of a premium well of spirits which included Glen Fiddich, Laphroig, and at time Smirnoff, because that was premium at that time.
However, now, there's a wide option for bartenders to choose from - and the one rule they should follow is, picking up what the customer wants.
"Of course the quality of the spirits is very important, without that you wouldn't be able to make a good drink - but bartenders need to pick the spirits based on what consumers are drinking. If they're drinking a sidecar, then what cognac would customers like? Is it even worth having a premium cognac for a cocktail that's not too expensive?"
All in all, Dale says that it is important to know what your consumers want when buying spirits. If your customers are asking for a $7 drink, then don't go and buy a $300 bottle of whiskey. It doesn't make any sense.
Dale's tips on sales…
"I don't go to bars, I go to bartenders"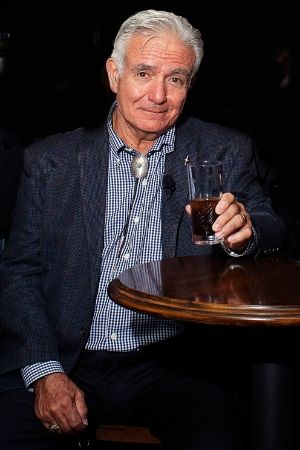 According to Dale, from both experience and expertise, the bartender makes the bar. Without the bartender, there's no bar, and one solid tip to increase sales is to focus on that.
As a bartender, you're more of an entertainer, rather than someone who mixes drinks. In his own, funky way, Dale says that the personality of the bartender is what pulls in customers.
"How you treat guests, and what you offer them is what makes them coming back for more. Focus on what hospitality, make things interesting around the bar, and tell your story. Share a story of the bottle you're currently working with - make a new innovation"
While sipping his coffee during this morning interview, Dale emphasized on the fact that for increasing sales behind the bar, a bartender has to focus on the guests. The bartender is the one who is going to help move the drinks, so in a way, a bartender is like a guide for guests.
"Bartenders tend to be great friends too. They are like tour guides. They know what to do around the city, and help guests with anything happening around the city. In my experience, that's what makes people coming back for more - it's the bartender"
Of course, Dale is a passionate mixologist and a master at his art, but he's also a businessman. Degroff flipped the conversation onto the owners side, and shared the one sole thing to do to increase sales: Take care of the business.
"From the owner's point of view, you need to take care of the business. You need to check inventory properly because you'll meet a lot of notorious staff around - and in the end it's your business, so make sure you check things for yourself. Moreover, it's key to sell everything you buy - and that's only going to happen if you buy what the customer wants. So focus on the customer, and your sales will skyrocket themselves"
Dale's drink of choice…
In the morning interview, when asked what he was drinking, he cheekily raised his coffee cup, a laugh taking over the room, showing more of his personality. No wonder customers love him, and bartenders look up to him.
"Well, right now, coffee of course. But yes, these days I've been enjoying Hendrick's gin. In fact, I'm on a tour with Hendricks for the evolution of the martini, and it's what I've been drinking"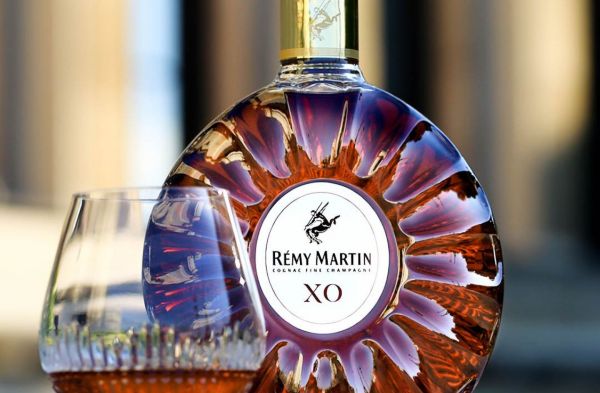 News
Rémy Martin is one of the "big four" cognac houses, producing more than 80% of Fine Champagne cognacs.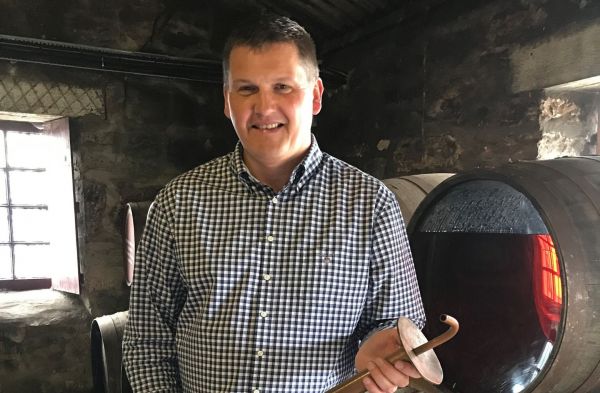 Interviews
Irish Whiskey has come a long way in the past few years - and there's plenty more to come, according to master distiller Graham Coull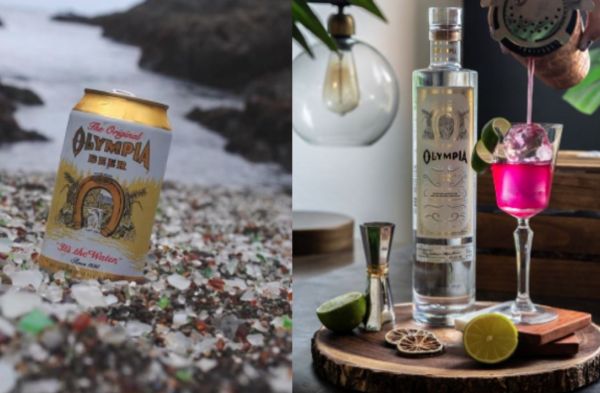 Suppliers Spotlight
BartendersBusiness.com highly recommends bartenders and mixologists in the USA to try this vodka.
South San Francisco Conference Center, 255 South Airport Boulevard, South San Francisco, CA 94080, United States.
Register Now