Nimble and Humble: Alex Palumbo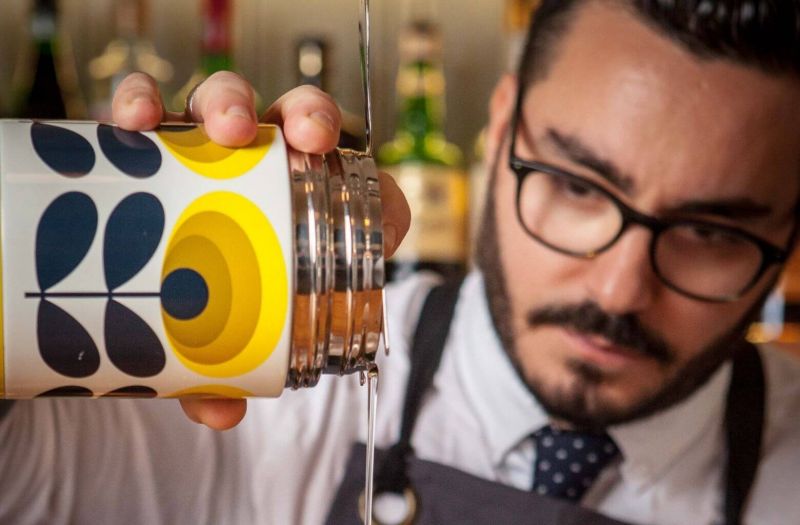 17/02/2021 Having lived through the cocktail renaissance in London Alex Palumbo is poised to sail through with his bar Hey Palu.
Originally from the Amalfi Coast, Alex Palumbo moved to London in the early 2000s, where his journey in the bar industry began. "I was lucky enough to live the cocktail renaissance first hand in a city like that," says Palumbo.
After working at renowned establishments such as Zuma, Salt, and Hakkasan, Palumbo finally set up his own bar in Edinburgh - 'Hey Palu'. Today, he talks to us about how Hey Palu is holding up during Covid-19, and what the team is doing to keep the bar afloat during such unprecedented times.
Why did you want to become a bartender?
My first job was in a small restaurant and cocktail bar. I remember my first night at the bar with 3 deep people and the bartender making drinks for the guests with a great smile. Absolutely a great atmosphere there. I loved all of it and I couldn't let it go, and the movie Cocktail, who doesn't want to be Tom Cruise?!
According to you, how has the role of a bartender evolved during the Covid times?
The role of bartender has evolved during the last 20 years but the "hospitality" part has always been the core of the industry. Previously created with your spirit infusions and syrups was crazy, now is simply the standard. There is so much more knowledge out there now. It's great. With the recent Covid pandemic many bartenders (and bars) had to quickly adapt to develop takeaway offers, create e-commerce websites and in some cases even deliver the orders. It's good that the industry showed how quickly it can adapt and evolve but that is not the case for everyone.
What are some of the most important skills for a bartender to have?
Every bartender and every person are different, there are things that are easy for some but harder for others, but one of the skills I believe is very important in this job is to be humble and have manners. Unfortunately, lots of people forget that. If you are rude to somebody or arrogant towards colleagues and guests, it doesn't matter how good or "instagrammable" your drink is. People will not be happy to be around you and you will fail.
What do you look for when planning to buy spirits for your bar?
The back bar in Hey Palu is pretty small and we allocated the majority of the space to our amaro collection, so when we have an opening for a new product it is very exciting. First of all, the quality of the spirit needs to be good, if the base is not great there is no need to move forward. Usually, for each category, we have some spirit benchmark that we use to check new products with or against them. Is this new spirit as good as the benchmark? Is it suitable for cocktails or can it be drunk neat? Do we have the clientele for this particular spirit? I love a dynamic back bar and I'm against having a bottle behind the bar just to collect dust.
What support programs from suppliers work best for you?
Support programs always depend on the bar you are running. Knowledge and training have always played a big part in my bar programs. Distillery and brewery trips and very important as well and are a great opportunity to meet new people and get some great insight into the spirit.
What cocktails and drinks trends do you see in 2021?
The Low & No movement has seen a lot of spotlights recently and is a market that is still growing. Canned cocktails are an emerging trend too.
What's the best part of your job?
I always enjoyed the creative freedom side of the job. Working in drink development before Hey Palu gave me the opportunity to try new drinks, techniques, and ideas constantly. Setting up new bars, conceptualizing the themes and new openings has always been the favorite part, the same goes with the menu creations and establishing bar programs for the whole company. In one word: creativity.
How are you marketing your bar to drive some foot traffic during covid-19?
We had a selection of cocktails to go from the beginning so when Covid hit we upscaled the offer and regularly changed the take away offering to keep people engaged. We are lucky to have a good number of regulars in the bar that supported us during these months. We are also working with a local drinks distribution company for our cocktails to go and we started a collaboration with a popular Italian pizzeria here in Edinburgh. A small selection of cocktails just for them like Negroni and Boulevardier to go along with their offers.
Any tips for new bartenders?
Be humble, have patience, and don't stop evolving, reading, and learning. There is so much knowledge out there, just grasp it and have fun while doing it.
What are some of your favorite places in London to drink at?
In London at the moment I think it is Swift. I simply love that bar, from the drinks to the décor to the very knowledgeable staff. In Edinburgh it is the Bramble bar, banging tunes, great drinks, and everybody is a friend.
What do you like to drink when not working?
Wine. I'm a big wine lover, from the big and bolder flavors of American Cab Sav to the crispy and light Portuguese Vinho Verde.
[Pictured in the header: Alex Palumbo]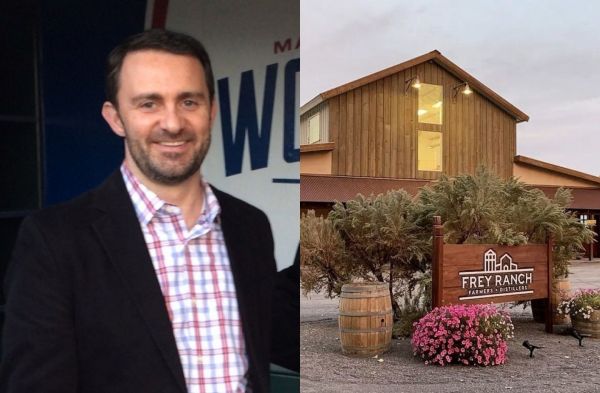 Interviews
Mike Price, the VP of Marketing for the Frey Ranch Distillery shares insights about the marketing of spirits.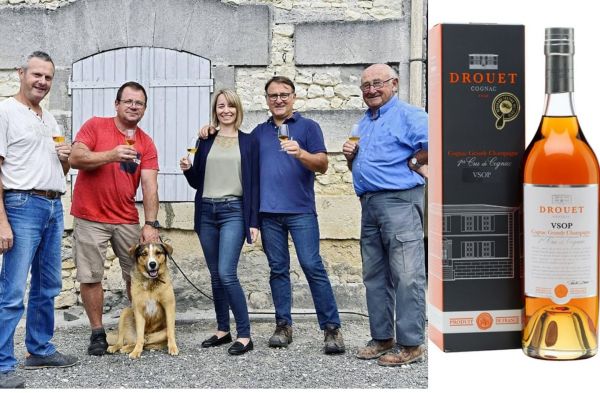 Suppliers Spotlight
Drouet Vsop Grand Champagne Cognac Gets A Double Gold with 97 points at the 2021 Bartender Spirits Awards that recently took place in San Francisco.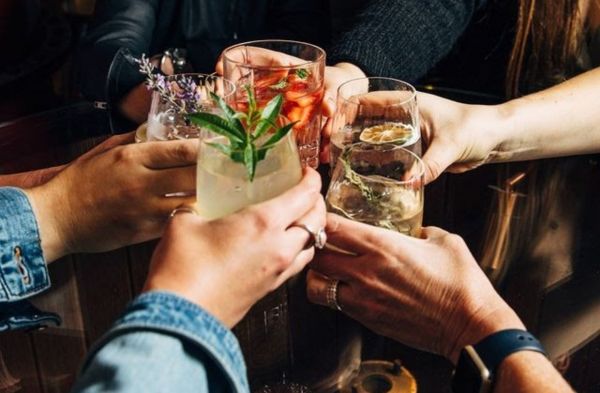 Interviews
With distillery doors closing, Barossa Distilling refocused its energies on the need of the hour - smaller-sized bottles, RTD cocktails, and a brand new eCommerce website.
South San Francisco Conference Center, 255 South Airport Boulevard, South San Francisco, CA 94080, United States.
Register Now