The Future of Cocktails with Luca Rapetti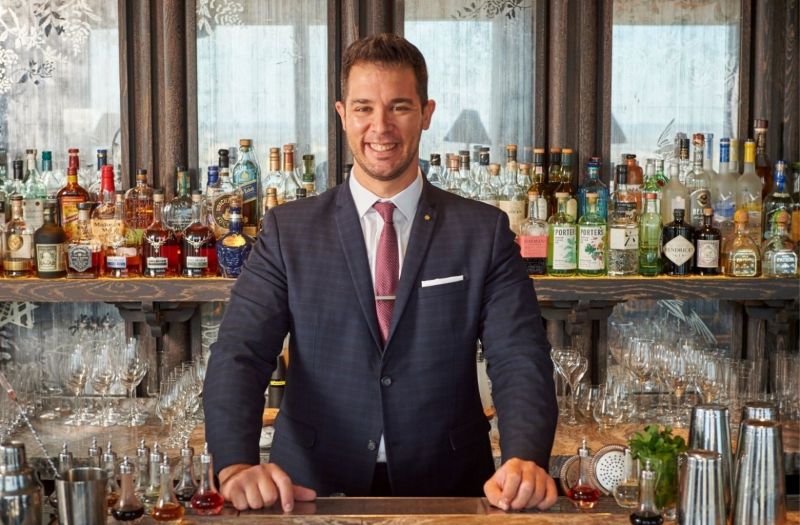 24/01/2021 Luca Rapetti, assistant Bar Manager at Shangri-La is looking forward to writing a book based on the five years of his research.
Having spent 6 years in London, Italian bartender Luca Rapetti has made his way through some of the most prestigious names in the industry, including The Ritz, L'Oscar London, and Shangri-La at The Shard, where he is currently the Assistant Bar Manager. Luca is a judge at the 2021 London Spirits Competition.
Over the years, Luca has spent quite some time buying spirits and mixing cocktails, and today he gives us a peek into the bartending world through his eyes.
Why did you want to become a bartender?
"When I was 20, in my mind I had the idea of working as a bartender, but at the same time, I was studying nursing at university, which I quit after 2 years, as I realized that it wasn't for me. Then, thanks to my dad, I attended a bartending course organized by A.I.B.E.S. (Italian bartenders association), and that's when my journey began."
According to you, how has the role of a bartender evolved, especially during the Covid wave?
"I believe that the role of bartender has seen an important evolution in the last 20 years, as the internet made the knowledge of cocktails, spirits and in general of the beverage industry available to everyone. The customer is more knowledgeable and prepared about what he/she wants to drink, more demanding, and keen on spending money on quality products and good service. So the bartender needs to be constantly aware of new trends, techniques and of course must have full knowledge of beverage production in order to exceed the customer expectations and perhaps going beyond them. A bartender has a social responsibility, wherever he/she works."
The bar at Shangri-La, The Shard
What are some of the most important skills for a bartender to have?
"Multitasking, patience, empathy, organization."
What do you look for when planning to buy spirits for your bar?
"I always look for those products that can provide a different character and taste profile to the selection we have, aiming to attract and satisfy a wide range of guests. Local spirits are also important and a more mindful choice, especially nowadays. Of course, the quality of a product, the packaging, and the price are factors that I consider, especially for a 5-star luxury hotel bar."
What support programs work best for you from suppliers?
"Besides the financial support in terms of discounts or retro based on the volume of sales, the training on products they supply to us is a key factor and of course help us to motivate and keep our staff engaged."
What cocktails and drinks trends do you see in 2021?
"The increasing demand of cocktail-at-home and bottled cocktail due to global events occurred in 2020 will continue in 2021 as well. I believe that the market for this specific product will continue to grow, at least for another couple of years, and that's why many big bar chains and hotel companies are investing in this new way of drinking. We will see more and more non-alcoholic products making their way into the drinks menu since customers are currently looking for non-alcoholic drinks that deliver different tastes and be very versatile in mixology."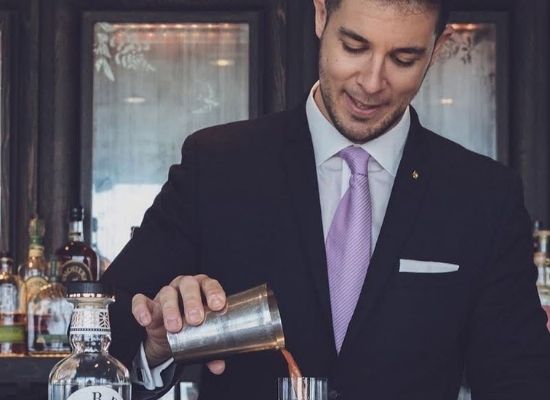 Luca Rapetti, assistant Bar Manager at Shangri-La
What's the best part of your job?
"Studying and researching cocktails, beverages, and their history. It's my passion and I'm planning to write a book based on the 5 years of research I've done so far."
If you had to pick one brand as your personal best, which would it be and why?
"I have a few favorite brands depending on the category of products. The reason why they are my favorite is not only because of the quality of their products, but their concept, their history, and the people behind the brands who inspire me."
How are you marketing your bar to drive some foot traffic during covid-19?
"Social media platforms such as Instagram, Facebook, and LinkedIn are probably the most important tools for advertising our venues, so it's crucial to use them carefully. It's now also important to show what approach our venues have taken regarding safety measures, hygiene, and consistency and maintaining these daily. This way is for sure a good way of marketing our bars with our customers as they feel safer and so they will come back again."
Any tips for new bartenders?
"Have fun, be responsible and always take your job seriously. A bartender is not only making cocktails or drinks, but it's also a job like others, so it requires study, dedication, and sometimes effort. But the reward always comes to you, perhaps in different forms."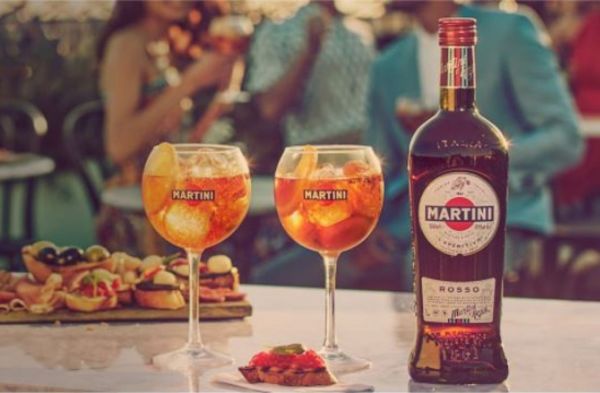 Insights
Forming the composition of many cocktails, Vermouth is just another fortified and aromatic wine that is an essential part of the bar.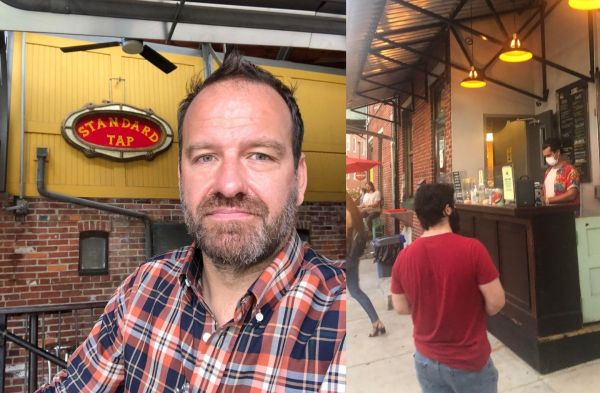 Interviews
William Reed's bars in Philadelphia serve quality beer and cocktails - but it was a less sophisticated drink that got them through this year.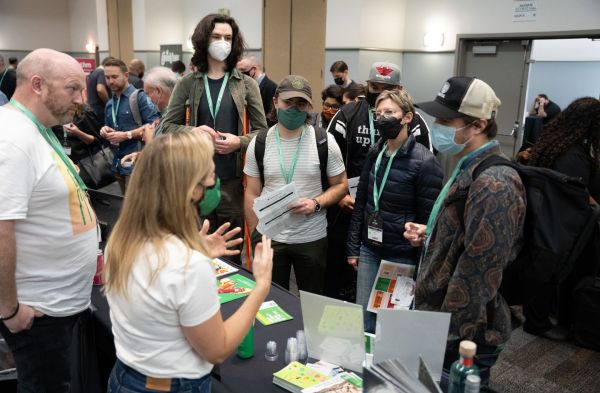 News
Beverage Trade Network is back with the 3rd edition of the Global Cannabis Drinks Expo. The theme for the 2022 show is 'Growing The Category'.
South San Francisco Conference Center, 255 South Airport Boulevard, South San Francisco, CA 94080, United States.
Register Now