Celebrating Men & Women Behind the Bar This Bartender's Day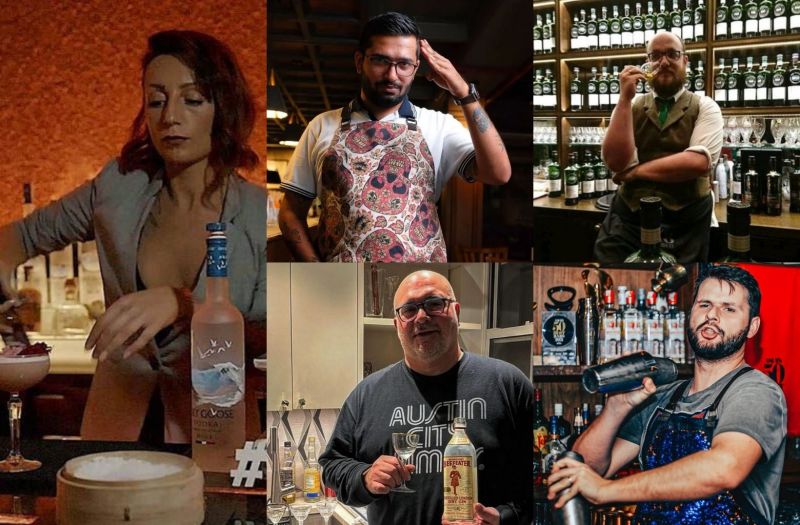 24/02/2022 World Bartender Day is a global celebration of bartenders and their craft. We asked some of the renowned bartenders from across the world about their bartending experiences.
"By the time a bartender knows what drink a man will have before he orders, there is little else about him worth knowing." Don Marquis
Thousands of years ago, bartending first arose in Greece, Rome, and Asia. Before the 15th century, most bartenders were innkeepers and alehouse owners who produced their alcohol.
As a result, Bartending was once considered a low-status occupation, and it wasn't until the nineteenth century that this view began to shift. Whether it's a new trend, unique and obscure cocktail recipes, or today's youth adding minimal waste methods to be environmentally conscious, bartenders have shaped the ever-evolving profession throughout the years. This World Bartender's Day, we spoke to some of the renowned bartenders across the world and understood their take on what is it like to be a Bartender.
1. What does Bartending mean to you?
In my opinion, "Bartending" is not just a profession, but a lifestyle.
The majority (including me) have started in this profession by chance of life, looking for ourselves or a family business. The younger ones, maybe nowadays, start bartending because of what they see on the other side of the bar or social networks, and they get into an unexpected parallel world. Still, it will be too late, and you're trapped! (in a good way)
Being a bartender is not just about creating mixes, recipes, or serving the customer. It's a way of life and reflects on you, reinforcing your characteristics and manners.
We never completely disconnect from work. We never stop being bartenders in our personal lives. In short, it's the best profession in the world and, as they always say, choose a job you love, and you'll never work.- Martina Vergari, Director Of Bars at Puente Romano
Bartending simply for me is about communication and developing relationships with guests, and also, for me, it was a way to build my confidence. - Alan Wood, Bartender, The Scotch Malt Whiskey Society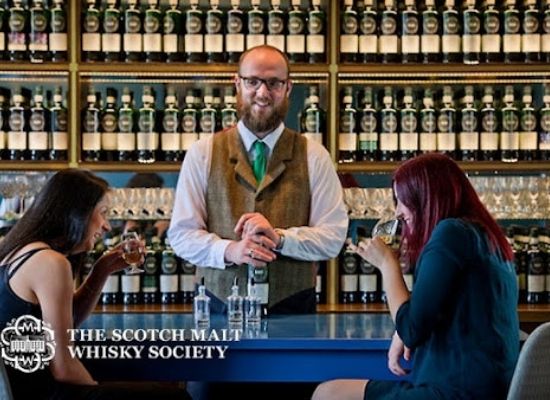 Image source: The Scotch Malt Whiskey Society, In Frame: Alan wood
For me, Bartending is life! Probably nothing else I want to do now! - Rohan Matmary, Head of beverage operations at Sidecar, India
I believe Bartending, first & foremost is the study of people or Anthropology if you want to get technical. However, history tells us bartenders & hosts were an integral part of society as a whole. If you think about it, before the internet interacted, people used to go into bars, restaurants, cafes, etc. & the 'admin' was always the bartender. So I think first & foremost, this is the position bartenders need to reclaim in modern society.
Bartending is a lifestyle & is in many ways a public service to others. Unfortunately, I grew up in an Eastern European household where we look down on the hospitality industry. Still, I have grown up thinking that the greatest gift you can give another human being is the gift of looking after them, especially if this is done genuinely & from the heart! This is why your grandmother's lasagna is better than any chef anywhere can make.
I don't kid myself that bartending is not as important as being a doctor or an architect, but I believe in the end, ALL of the tools of a bartender serve to soothe the soul of another human being. The cocktails, the menus, the rotavaps & centrifuges are just tools to make people relax. - Danil Nevsky, Founder - Indie Bartender
Bartending, or any front-of-house position for that matter, is simply the art and practice of hospitality. I often remind people that the term 'Pub' is short for 'Public House' and welcoming our guests into our public house. To me, it comes down to paying attention. I'd like to think that most of the courtesies I would offer someone in my home would be what I deliver to our guests. - Frank Caiafa, Director Handle Bars NYC
2. What do you think is one thing that people often overlook about bartending?
Unlike chefs, bartenders have little time between an order placed, served, and consumed. So if you see an amateur bartender, give him/ her some time to explain their creativity and magic! - Rohan Matmary, Head of beverage operations at Sidecar, India
Everyone with their personal experience, but in my case, I still see that it is underestimated how challenging this profession can be and where it can take you.
[[relatedPurchasesItems-31]]
Not only to memorize, continuous learning, but be also agile, physical effort, be fully committed, having empathy with customers (and a thousand other skills you must have). But also, being a bartender can take you very far professionally as a manager or director position, create your own business, create your brand. But those who do not practice this profession or do not frequent the bars see it as something that everyone can do, and in reality, it is not so.
Currently, when it comes to recruiting, I can say that it is not easy to find people who meet the requirements, and at the same time, I find profiles that are so named because they undervalue this profession. Simply in the search for a job, they apply for the bartender position without knowing what it consists of, thinking that they can practice without having any experience or knowledge. - Martina Vergari, Director Of Bars at Puente Romano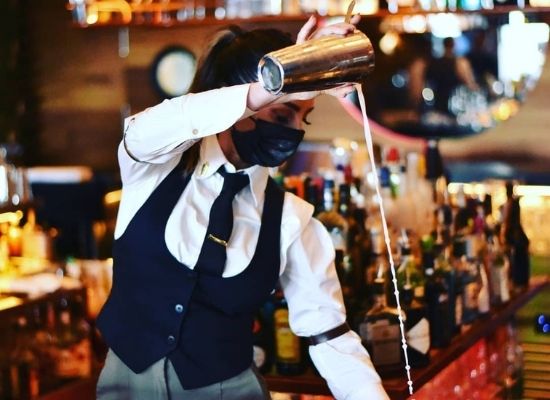 Image Source IG Acc Martina Vergari
The one thing that is most overlooked is mental health, something that needs to be looked after and fostered. - Alan Wood, Bartender - The Scotch Malt Whiskey Society
How much of a selfless job it is. It could be argued that it is one of the most toxic relationships possible. Now you may ask why? The pay is terrible in most parts of the world & the guests are the equivalent of drunk five-year-olds that need nursing throughout their lives. There is no ' end game' or final pension for anyone working 14-hour shifts for over 30 years & you're a vampire in Society as a result. So to struggle through all that for that one incredible moment when a guest tries a cocktail & gives you the emotional affirmation that you've done an excellent job OR that epic night everyone talks about for years to come. That is an overlooked thing about bartending. - Danil Nevsky, Founder - Indie Bartender
Apart from the operations side of things, some don't give their daily working environment a good look around often enough. For example, I've been in some of the best establishments in my city and noticed smudgy mirrors, permanent decorations missing an element in the restroom, dusty parts of shelves, etc.
Walking through the bar and restaurant with a 'fresh eye' would be a great habit to instill in all levels of the team, not relying on anyone to be responsible while making everyone take ownership of the house's appearance. - Frank Caiafa, Director Handle Bars NYC
3. Tell us about one of your best experiences in bartending?
I don't have an ALL-TIME GREATEST, but this is weird, but I find it hilarious. About five years ago, I was doing a project worldwide where I bartered in a different bar every month in another country & city. I called in the Vagabond Project! So I was in Budapest in Hungary bartending & there was this random group of people with one particularly annoying girl trying to suck all the attention from the room. She also spoke Russian & so did I, so once we got talking it was kind of funny & we seemed to have a great time! She then proceeded to ask for a free drink as someone from the same country & I calmly refused. Fast forward 30 mins & her friend comes up to the bar manager to complain about apparently I was calling her a bitch in our language & made her upset, so she should get free drinks. Nothing happened & it's all good. Now, fast forward five months & I'm bartending in Cyprus now in one of the best bars in the world called Lost + Found Drinkery in Nicosia. After work, all the bartenders caught up with another off-shift guy. Much to my surprise, he drinks with the same girl from Budapest, trying to 'make things work.'
Being the petty asshole I am, I immediately recognized her & made sure he split the bill with her instead of being a Greek gentleman. The look of anger was priceless. Even with all the existential guilt that follows! - Danil Nevsky, Founder - Indie Bartender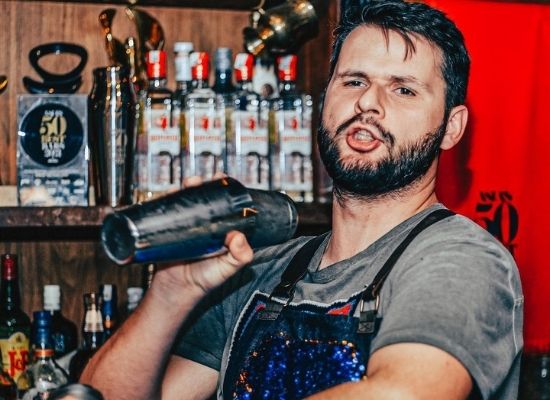 Image Source IG Acc. Danil Nevsky
I was lucky enough to host some of the most noteworthy individuals in my career but what has meant the most to me were the guests celebrating a special occasion, spending more than they probably should have to enjoy a once-in-a-lifetime experience.
I always tried to make those guests feel not only like they belonged but that they were appreciated. Whether that meant a tour of the pastry kitchen or a house-made bottle of bitters delivered to their room, I felt that going a bit extra made a lasting impact on their memory of our establishment and our memory of their visit. - Frank Caiafa, Director Handle Bars NYC
There are many, and I am talking about many years, but there is one that was very intense, hard, complex, and fun at the same time. It was in London, in a high-volume hotel, where I was able to keep growing and smiling despite being shattered with so much pressure and so much work, that's where I understood the love for my profession.
I feel blessed for all the experiences I have been lucky enough to live and enjoy, a background that has brought me to where I am now and where I will be. - Martina Vergari, Director Of Bars at Puente Romano
For me, one of the best experiences will always be the joy of winning national finals in competition and representing our nation in the global finals! The pride I carry to represent our nation for me is priceless! - Rohan Matmary, Head of beverage operations at Sidecar, India
My best experience would probably be that I get a chance to introduce customers to new drinks. - Alan Wood, Bartender - The Scotch Malt Whiskey Society
Bartenders work hard to suit their customers' demands and make them happy. Finally, it's time to celebrate those working behind the bar. So, today, on World Bartender Day, thank your favorite bartender for all of their hard work, and you can also purchase a drink for them as a token of your appreciation.
Cheers!
Happy World Bartender's Day!
Interviewed by Tushar Anand, Beverage Trade Network
Article by Aakriti Rawat, Beverage Trade Network
Header Image source Instagram acc Martina Vargari, Danil Nevsky, Frank Caiafa, Rohan Matmary, Alan Wood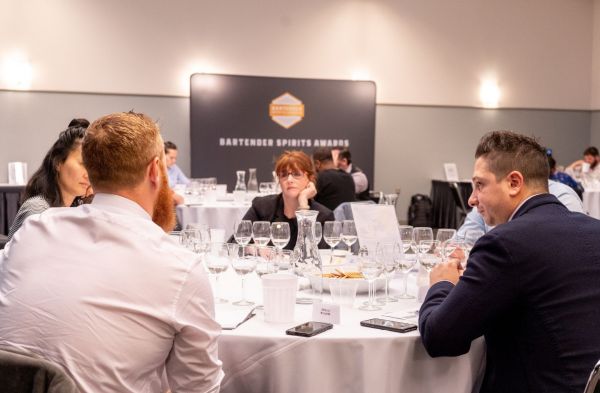 News
Get your spirits brand in the spotlight and shine in front of the leading on-premise buyers of the USA.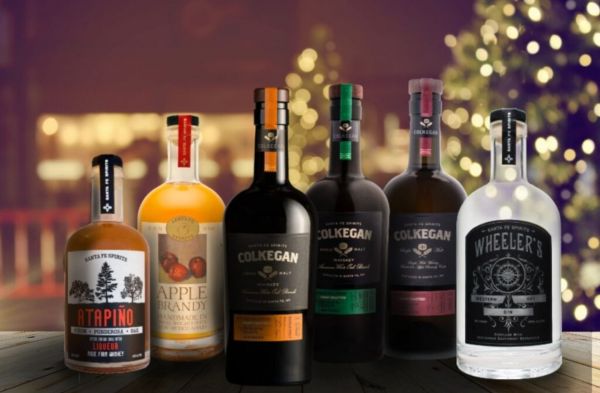 News
SB620 brings a lot of hope for distillers and spirit enthusiasts in California. It also brings along some strong opposition. What is this DTC spirit bill and why is it a game-changer in the US Wine and Spirits Industry? Read on to know more.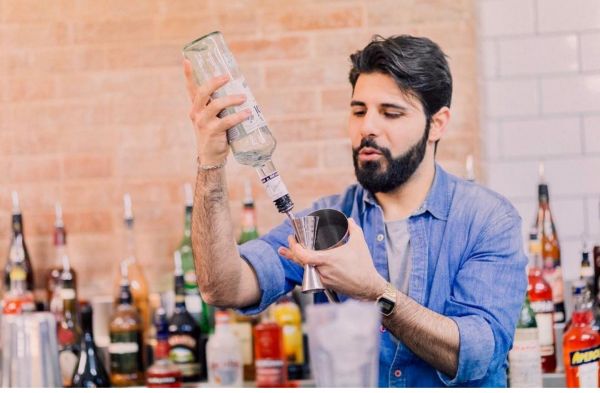 Interviews
Hear from Michele Lombardi as he shares his tips and tricks on making it in the bartending business.