Stock up your bar - An Interview with William Tsui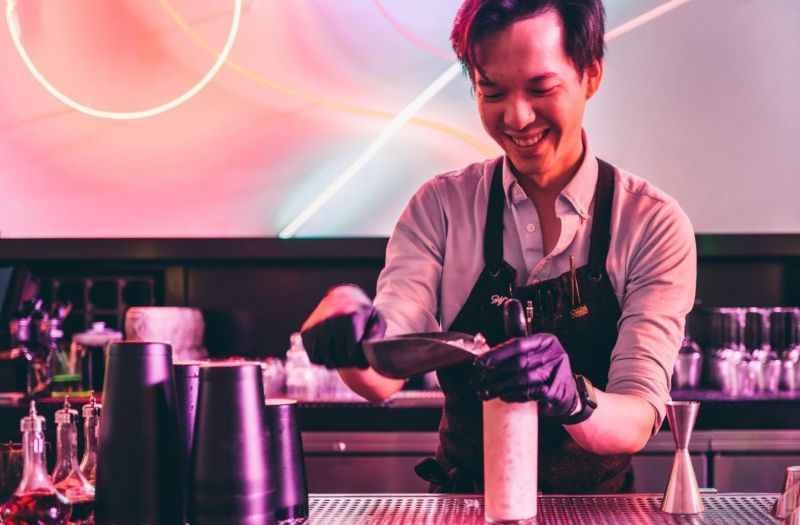 10/09/2021 From working behind the bar to owning his own bar, William Tsui shares with us his essence of bartending.
"For me, opening my own bar was always something I wanted to do since I got into bartending,"

-William Tsui, Bar Director, and Owner at Viridian Bar, Oakland, CA.
After stints at Hotel Nikko and Lazy Bear in SF, William finally opened Viridian with his partners, Raymond Gee, Jeremy Chiu, and Alison Kwan. Viridian was inspired by their passion for hospitality and connection to their Asian-American heritage.
In our chat with William Tsui, he gave us a peek into some of his crazy stories, how he buys spirits for the bar, and more tips and tricks for fellow bartenders and owners.
What inspired you to get into bartending?
I started my career off in the IT sector building medical devices. At the time, I wanted to be more social, so I took a part-time bartending job.
During my first few weeks of bartending, I realized that I enjoyed this a lot. So I took a break from tech, and originally, the plan was to go back to the tech world. But then I got a full-time job at Hotel Nikko, fell in love with bartending and my guests, and haven't looked back since.
What does a typical day look like for you?
The beauty of being a bar owner is that there's always something to do. I usually start at 10 in the morning, check my emails, pick up supplies, and make sure everything is ready for service.
We open at 5 pm, and then I'm around the bar a lot. Sometimes I'm out front mixing drinks, sometimes I'm at the back, helping out with whatever ends need to be met to make sure our guests get the best experience there is.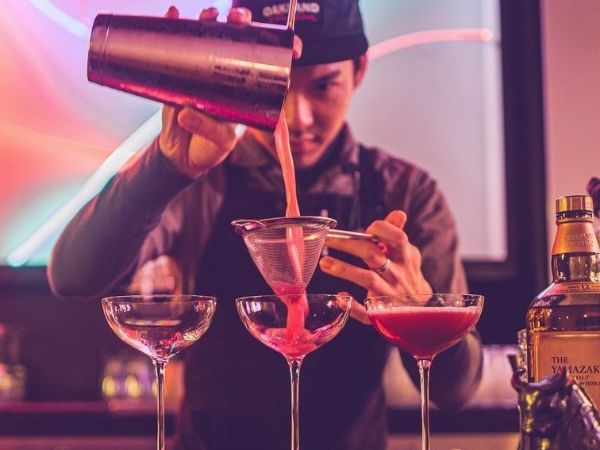 William Tsui in his element
According to you, what are some of the most important skills for a bartender to have?
People skills are the most important. You can teach anyone to bartend and mix cocktails. But what really hits the mark is how you can connect with guests on a different level. It's a beautiful thing when a bartender naturally connects with their guests.
Can you share a fond memory from behind the bar?
I wouldn't say behind the bar exactly, but this is one of my favorite stories. So I was exploring Indian whiskeys, and I had a bottle or two of Paul John Single Malt on my back bar. A friend of mine, who is a rep, came up to me and said he needed a Paul John Single Malt. So I pulled out my bottle and gave it to him, and told him that he owed me a bottle.
So a few weeks down the line, my friend walks back into my bar and hands me a bottle of Paul John, and behind him walks in Paul John himself! I was ecstatic. I had him sign my bottle and everything.
What are some of the things you look at when buying spirits for your bar?
The first thing I look at is quality. Whatever is put behind the bar at Viridian has to taste good. Then I look at the story of the brand, its ethos, and how it resonates with the establishment.
I like spirits that show a sense of where they are from. That's why I really like unaged brandy. There's no hiding there. It's just plain culture through a glass. I also love brands that are niche, you know? I want something that a customer looks at and asks what it is.
How can brands work with you to increase sales?
We work with brands that we genuinely love. We partner with brands because we want something we won't be able to get ourselves.
When we do work with brands, we focus on getting training programs in place for our bartenders, and we make sure that our bartenders have all the knowledge they need to have about a certain brand or product.
What has been your most bizarre client request?
When I was working at Hotel Nikko, I had a few friends that worked at Saison, and we were doing a pop-up where the rule was: whatever the guest wants. This gentleman walks in with a lady, comes up to the bar, and goes like 'I'll have a Henny and something blue for my b*tch'. Now keep in mind, this event had like a $200 tasting menu and a top-level wine list, so we didn't really have anything blue to offer.
But of course, the rule was to make whatever the guest asks for. Luckily there was a gas station close by, so we made runs to the gas station and got Gatorade and made her a drink. It was crazy because we had people running to the gas station all night!
Can you give us an example of an ideal drinks menu?
I love to see eclectic things on the menu. I want to have an experience when I'm at a bar or restaurant, but at the same time, I also like to see a menu that serves people from end to end. When we talk about an ideal drinks menu, I would say a half and half menu would be great to see. One half should focus on seasonal drinks with cultural ingredients and so on, and the other half should be approachable with your classics.
There should be something that tickles the creativity inside of you, and something that everyone would love. At Viridian we do a Return to Guava Island cocktail made with lemon, tequila, and shiso with cocoa powder dusted on top. It looks like a little island and gives a tropical feel, we love that!
How big of a part does social media play in marketing Viridian?
When we opened in Feb 2020, the first six weeks were crazy, and then Covid-19 happened so we had to shut down. So we didn't really have time for social media at that time. It took us a year to build our presence. We did virtual events, then we were also a liquor store for a while, and so on.
When we reopened, we had a new chef, and our interiors were already very Instagrammable, so people started to notice and in one way or another, our social media presence built itself. Now, we post often and give updates to our guests, and post our cocktails and more about our bartenders. It's fun, and it helps too!
What are drinks trends we can expect?
Agave spirits for sure. There's also a lot of talking happening around sustainability in farming practices. I also think we're going to see a lot of women producers, for example, Fawn Weaver from Uncle Nearest.
Uncle Nearest's whiskeys are delicious. Another thing that is growing is peanut butter whiskey. It sounds weird, but a lot of people have been getting into it. I also think low abv is still going to grow even more. Yeah, it's going to be an interesting couple of years.
Lastly, William, what have you been drinking lately?
I have been drinking a lot of agave spirits and whiskey. I've also been drinking a lot of Blanco tequila.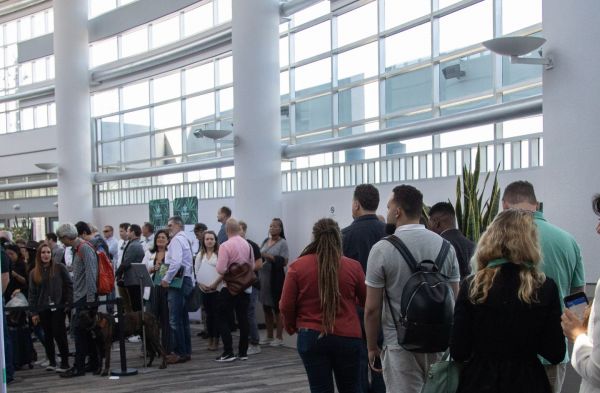 News
The 2022 Cannabis Drinks Expo will help you find cannabis brands and suppliers serious about building their business in this category exhibit.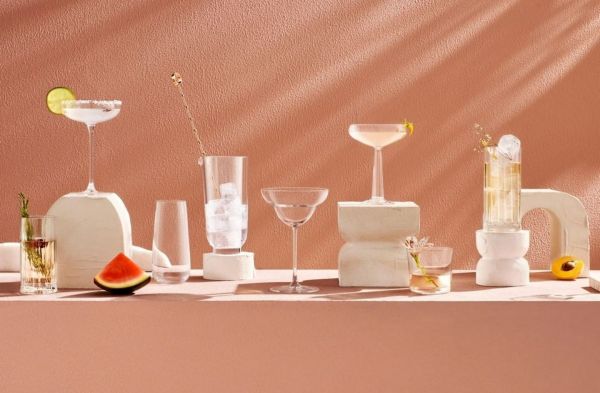 Insights
Well thought and quality glassware can not just make a drink look fancier but also give a new perspective to it. These glassware companies are changing the face of your drinks.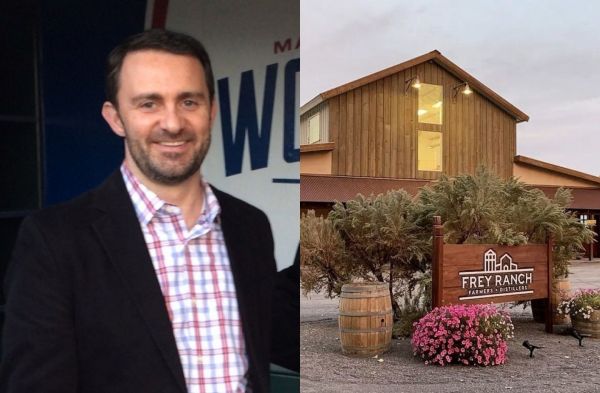 Interviews
Mike Price, the VP of Marketing for the Frey Ranch Distillery shares insights about the marketing of spirits.
South San Francisco Conference Center, 255 South Airport Boulevard, South San Francisco, CA 94080, United States.
Register Now