Bars Post Lockdown - How TGI Fridays Is Selling Drinks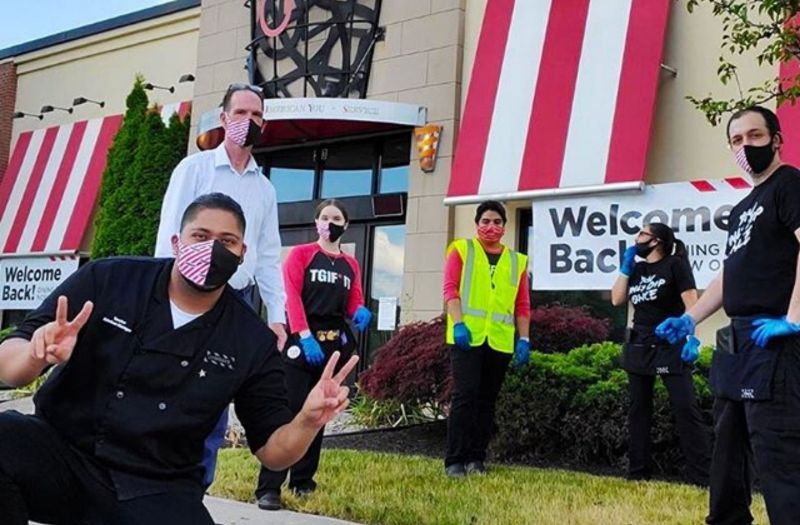 22/07/2020 Bartenders Business talks to Randy Steinbrenner, Director of Bar & Beverage at TGI Fridays - where Steinbrenner takes us on a journey into the bar scene at TGIFridays.
Today we're in talks with Randy Steinbrenner, Director of Brand Marketing, Bar & Beverage at TGI Fridays. In our chat, Randy breaks down how TGI Fridays is working through the post lockdown chaos, and what customers are drinking right now, and how TGI Fridays is selling more.
Since the opening of bars and restaurants, post lockdown, sales and tactics have taken a huge turn from what they were before. Gone are the days where everyone would just freely walk into your bar, order a pint, have a chit chat with the bartender and move on. Right now, consumers are more careful upon what they're drinking, therefore, they're not 'walking into' bars as much anymore. However, bars still need to sell right?
Here's what TGI Fridays is doing right now:
Tell us a bit about the bev scene at TGI Fridays: how do you pick drinks for the portfolio, what are people drinking etc.
In non-covid times, Fridays often bases drink offerings on current data obtained in the marketplace as well as through great beverage networks such as VIBE & HEE (Hospitality Executive Exchange). I have also been around for a few years. I have my own tactics I like to put in play.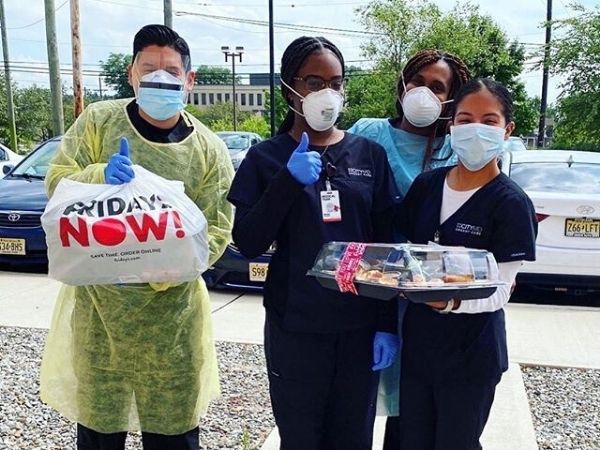 What are some of the drinking trends you've seen remain the same over the years?
The top-selling drinks remain the same in the CDR world (Margaritas, Rum & Coke always seem to rise to the top). The Fridays Long Island Tea is always a hit at Fridays. Our signature cocktails sell well including our Strawberry Henny (made with Hennessy Cognac) and the Barbados Rum Punch (made with Mt. Gay Rum)
Although we see a proliferation of flavors out in the CDR marketplace, strawberry remains the best seller.
Other flavors come and go, but do not seem to be extremely sticky
Fridays has seen success with a number of drinks with a variety of different liquors. We work with our suppliers to develop these cocktails and to make signature.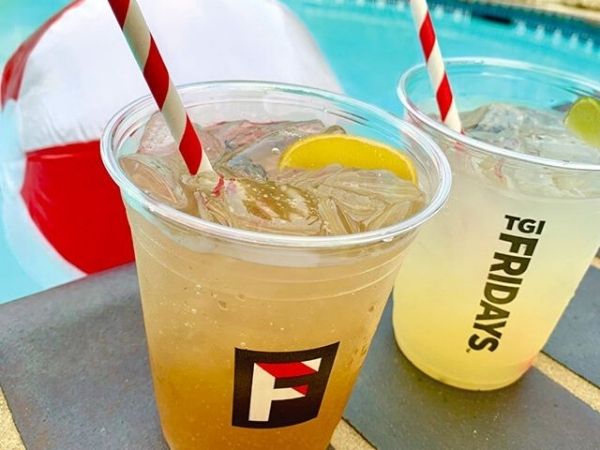 And what are some of the drinking trends of right now? With the whole covid scene and people stepping out less, what are people drinking right now?
I feel Guests are cocooning a bit. Guests are gravitating to known (and comfortable) brands Drinking American may be a common theme moving forward. Right now with the state of the business in such flux, it is very tough to know what the Guest wants. However, we are focusing on getting our best selling cocktails in front of the Guest in a restaurant, To Go, and Online (where legal)
Your demand must have definitely changed, so right now what are you stocking up behind the bar?
In the beginning, we backed off a bit. However at Fridays we want to lead the beverage segment, we are now proactively marketing LBW in our locations and online.
So picking a beverage for your bar pre-pandemic, and now post-lockdown - what's the difference?
Pre Covid, some of the things we looked at were
• Hot in the marketplace
• Guest favorite
• Not too difficult to execute
• Get drink to Guest ASAP
• New & Existing Skus
• Fridays pushes product to Guest
• Current state, we're looking at
• Guest favorite
• Easy to execute
• Get drink to Guest even faster
• Existing SKUs
•Guests pull the product via demand
This is not necessarily too different from pre covid. At Fridays, we are just focusing a bit more on best sellers and mandated LBW program partner products.
What are some of the things you're doing to amp up sales during this time? How are you getting rid of stock?
We are featuring our strongest performers on our Limited Menus and online. We are doing very well in the online world. We continue to add LBW offerings to our online ordering platform.
What are some of the different beverage programs you're offering right now?
During the month of July, we are featuring three fabulous cocktails for $5 (Barbados Rum Punch, Fridays LIT, Fridays Rita). These are all premium cocktails and available in-restaurant or online (where legal).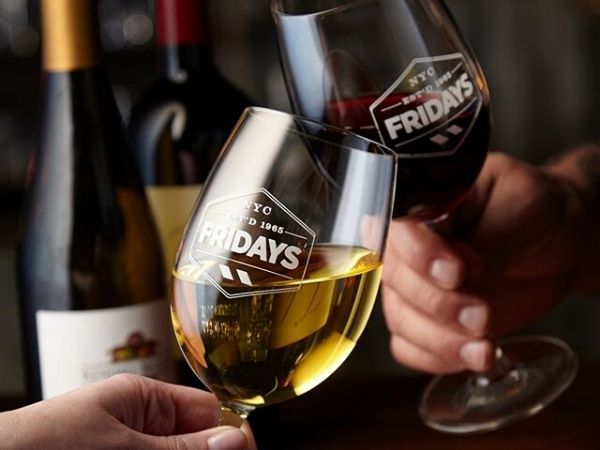 And lastly Randy, what are you drinking as of now?
During this hot summer in DFW, I am drinking some great frozen cocktails around the pool, some Ecco Domani or Josh varietals, Truly Wildberry and I always enjoy a cold Red Bull Sugar-Free. FYI – My Fall/Winter drinks are much different
About Randy Steinbrenner
Randy Steinbrenner is the Director of Brand Marketing, Bar & Beverage at TGI Fridays. His responsibilities include all things beverage for more than 800 restaurants in 60 countries. Fridays offers high-quality, authentic American food and legendary drinks backed by genuine service. Bringing people together to socialize and celebrate the spirit of "Friday" is core to our promise that "In Here, It's Always Friday®"
Prior to this role Randy led F&B World Consulting, a marketing & beverage agency specializing in the hospitality industry, based in Dallas, TX. He worked with restaurant groups such as Houlihan's Restaurant Co., Fox & Hound Restaurants, Champps Kitchen & Bar, Bar Louie, FireBird Restaurant Group, and others.
Prior to consulting, Randy was the Vice President of Marketing & Beverage Innovation for the Fox & Hound/Champps Restaurant Group. He was responsible for developing and driving marketing/brand strategies as well as handling all beverage programming for the Fox & Hound/Bailey's & Champps brands. He also held the position of Vice President of Sales & Marketing for Boston's Restaurant & Sports Bar based out of Dallas, Texas. He and his team worked cross-functionally to ensure the flawless development and implementation of strong national & local store marketing programs focusing on same store sales growth.
Steinbrenner had a four-year tenure at Tony Roma's as the Vice President of Marketing, as well as eight + years at Applebee's where he began his casual dining career as a manager in the Nashville/Atlanta markets before moving into a Beverage Director role at the corporate headquarters.
Randy's roots are based in restaurant operations. He began his career in the restaurant industry by holding various bar operations positions leading to an Owner/Operator role in several nightclubs & bars in the Atlanta market.
Randy received his Bachelor of Arts in Economics/Marketing and MBA in Marketing from Georgia State University. He is a member of the Millennium and V.I.B.E. Advisory Boards.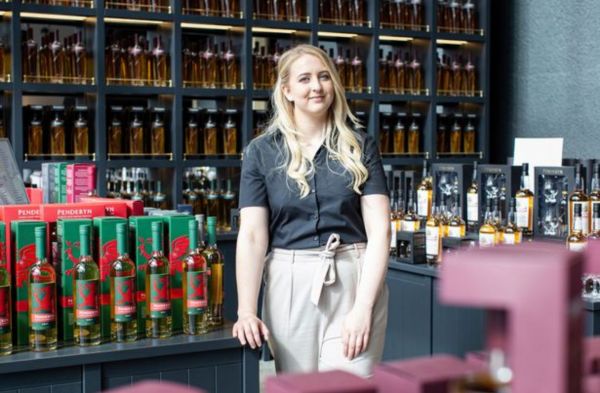 Interviews
Bethan Morgans, the distiller at Penderyn Distillery in Wales, talks about her experience working as a distiller, her favourite spirit, and the evolution of the spirits industry.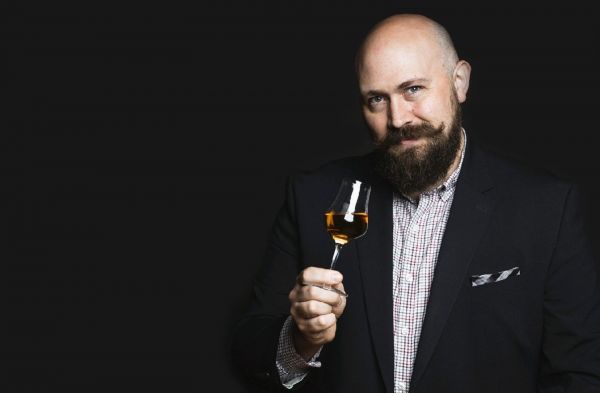 Interviews
Master Blender David Carpenter of Redemption Whiskey shares his passion for fine whiskeys and talks about sustainability, distillery innovations, and his experience at IBWSS 2021.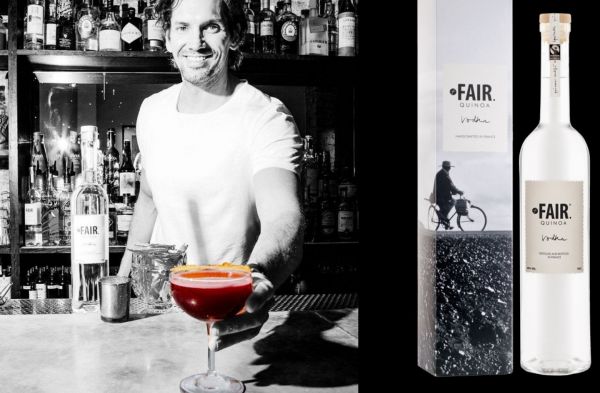 Suppliers Spotlight
Enjoy this organic Quinoa based Vodka from the 3000 m high Altiplano plateau
South San Francisco Conference Center, 255 South Airport Boulevard, South San Francisco, CA 94080, United States.
Register Now