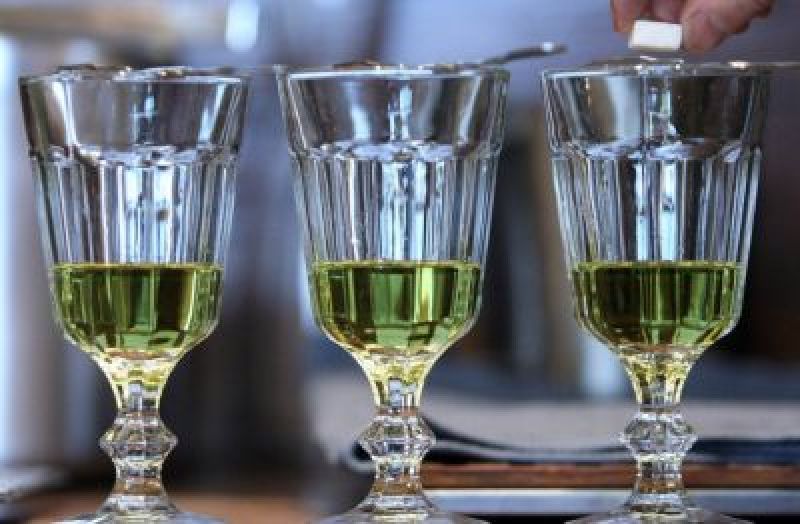 12/07/2019 A tribute to absinthe, the green goddess, and how it blends to make must try cocktails.
The green fairy has been around for years. Although it was banned in 1915, the ban was lifted in 2007 - and ever since then, it's definitely been a favourite for those extra boozy nights. Even though there are different varieties of absinthe, all of them have a strong flavour of anise boring through them; and none are actually proven hallucinogens.
The traditional way of drinking absinthe is in its simplest form - with sugar and water. It really isn't as complicated as it sounds, but it definitely is an art.
Check out the art of serving absinthe here
Absinthe Cocktails – A second to none experience
Cocktails make the world go round, or at least we like to think they do. Absinthe cocktails definitely don't get the recognition they should. They're the perfect blend of booze and flavour; and everyone should definitely give them a shot.
Like Oscar Wilde once said, "A glass of absinthe is as poetical as anything in the world. What difference is there between a glass of absinthe and the sunset?" We can pretty much guess that he was probably sipping a neat glass of absinthe while speaking such wise words. But imagine how much more he would have appreciated absinthe if he had the liberty of trying absinthe cocktails.
Well he didn't get to try absinthe cocktails, but you surely can.
Because of its high alcohol content and strong flavour, absinthe ranges anywhere between 45-75% ABV, or 90-150 proof. Absinthe is used in very minimal quantity in cocktails, and is usually mixed with larger volumes of other spirits - less potent of course.
Here are a few not-to-miss absinthe cocktails.
Sleepy Hollow Cocktail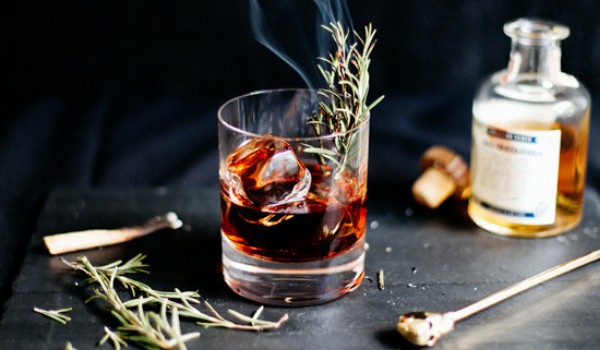 The combination of absinthe and mezcal will definitely leave you wanting more
How to:
½ ounce absinthe

2 ounces mezcal

1 oz St. Elizabeth allspice dram

2 dashes angostura bitters

rosemary sprig, for garnish

Pour absinthe into a rocks glass; swirl to coat, and discard liqueur.

Fill a cocktail shaker with ice, and then add mezcal, St. Elizabeth, and 2 dashes of bitters. Strain cocktail into a glass over ice. Light rosemary with a lighter or culinary torch until smoking and place it in the glass. Serve immediately.
Green Beast Cocktail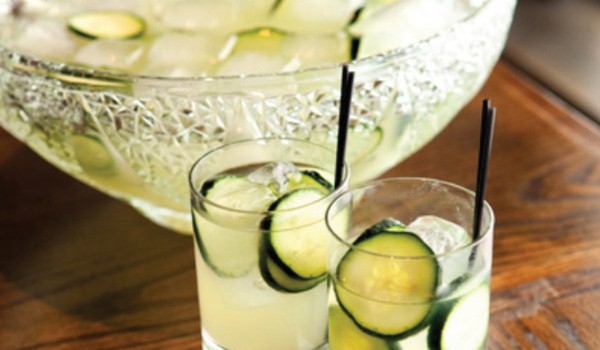 If you're looking for something to hit you in all the right places, this absinthe x lime punch is the one to go for. (This recipe can be multiplied to fill a large punch bowl.)
How to:
1 ounce Pernod absinthe

1 ounce Fresh lime juice

1 ounce Simple syrup

4 ounces Water

Add all ingredients to a Collins glass with ice. Garnish with 4 cucumber slices and stir.
Billionaire Cocktail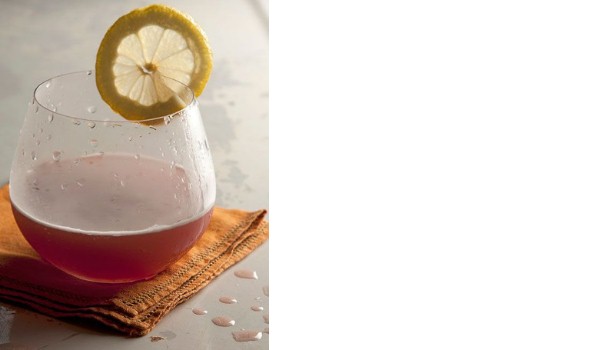 Recipe Courtesy: Saveur
Yes you read it right, it's called the Billionaire Cocktail. No, it won't get you a billion bucks, but it will definitely make you feel worth a billion bucks. This cocktail was created at the NYC based bar Employees Only, and is a great way to start the night.
How to:
2 ounces high-proof bourbon, such as Baker's

1 ounces fresh lemon juice

1⁄2 ounces simple syrup

1⁄4 ounces absinthe bitters or absinthe

1⁄2 ounces grenadine syrup made from pomegranate, such as Employees Only

Lemon wheel, for garnish

Combine bourbon, lemon juice, absinthe bitters or absinthe, and grenadine in a shaker over ice. Shake vigorously and strain into a coupe glass. Garnish with a lemon wheel.
The Jaded Lady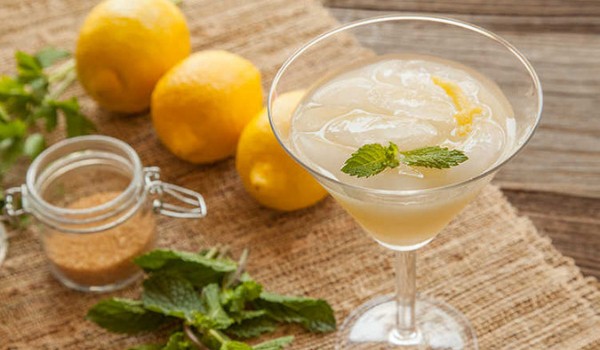 Recipe Courtesy: Mom.me
A sophisticated cocktail designed by layering different flavours that blend together impeccably.
How to:
1 ounce absinthe

1/2 ounce vodka

1/2 ounce Sauvignon Blanc

1 ounce freshly squeezed lemon juice

1 ounce lemon-parsley infused simple syrup (see ingredients below)

3 drops aromatic bitters

For garnishing: 1 lemon, a few sprigs of fresh mint leaves

Add all ingredients to a cocktail shaker with 3/4 cup ice. Stir to mix and allow resting for about 30 seconds, and then pouring into a glass.
USS Bomber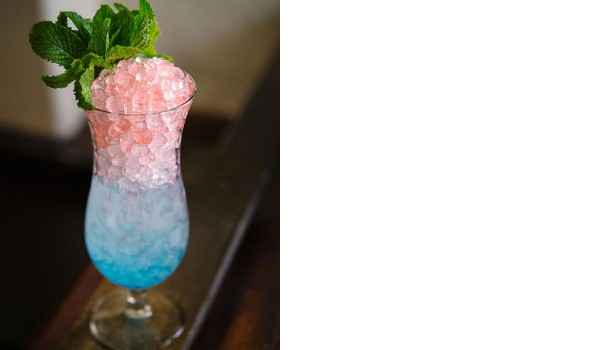 Yes, it's exactly how it sounds. A red, white, and blue beauty.
1 ounce absinthe (preferably Vieux Carré)

1 ounce lemon juice

1 ounce coconut syrup (see Editor's Note)

1/4 ounce Suze

3/4 ounce blue curaçao

Peychaud's bitter and a mint bouquet (or 3 pineapple leaves)

Add absinthe, lemon juice, coconut syrup and Suze to a tall pilsner glass. Fill glass half way with crushed ice and swizzle. Pack glass almost full with crushed ice. Top with blue curaçao. Pack all the way to the top and mound with crushed ice. Dash Peychaud's generously over top.

Garnish with a mint bouquet or a three pineapple leaves.
Cocktail a la Louisiane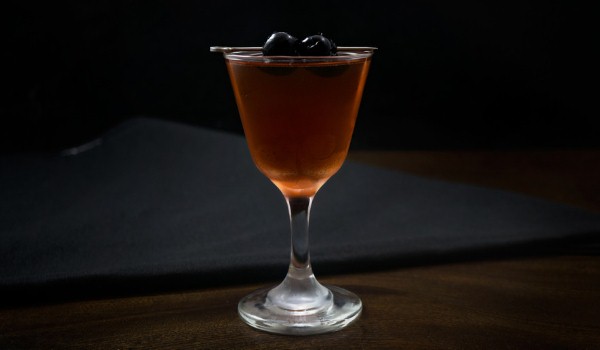 Whiskey and Absinthe? Give it a shot, it's worth it.
How to:
Ice

1 oz rye whiskey

¾ ounce Benedictine

¾ ounce sweet vermouth

1/8 teaspoon Pernod or absinthe (or in the unlikely event that you have it, Herbsaint)

Several dashes Peychaud's bitters

Maraschino cherry for garnish

Fill a cocktail pitcher with ice. Pour in whiskey, Benedictine, sweet vermouth, and Pernod. Shake in bitters. Stir well and strain into a cocktail glass. Garnish with a cherry or a twist of lemon.
Sherman Cocktail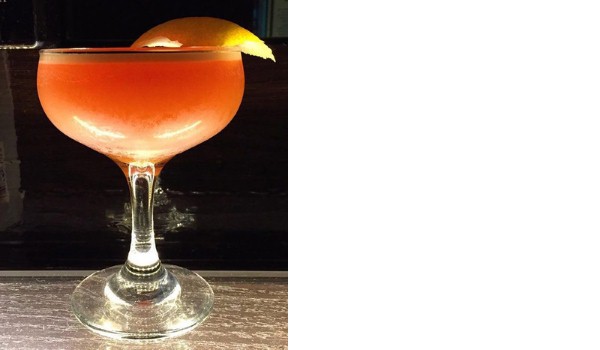 Another hit for whiskey x absinthe. Enjoy the Sherman Cocktail on the rocks.
Ice

2 ounces rye whiskey

1 ounce sweet vermouth

1/2 teaspoon absinthe

1 dash Angostura bitters

1 dash orange bitters

Twist of lemon for garnish

Place ice in a cocktail pitcher or shaker. Pour in whiskey, sweet vermouth, and absinthe. Shake in Angostura and orange bitters. Shake or stir to mix. Strain into a chilled martini glass. Garnish with a twist of lemon.
So as you can see, the green fairy isn't evil - it's just misunderstood.
Looking for more absinthe cocktails to make your day? Check them out here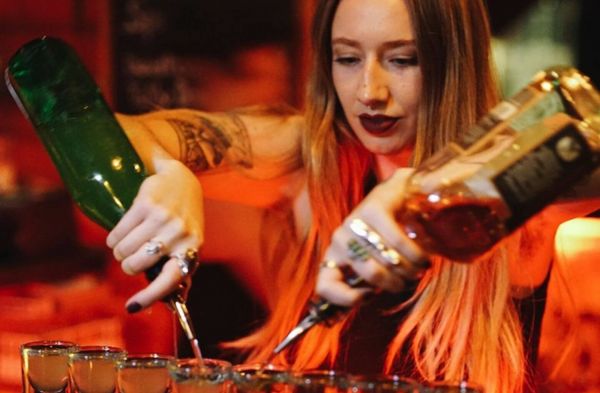 Interviews
Tiana Cornelius, General Manager at 4100 Bar shares her experience as a bartender and how she buys spirits for the bar.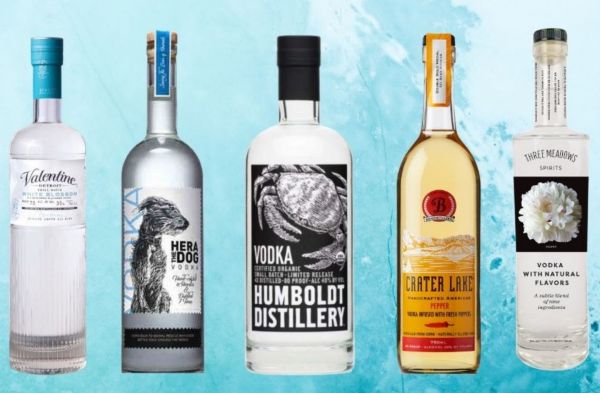 Operations and Management
From splashing into bloody marys to mixing it with martinis, Vodka is a mainstay for a number of cocktails.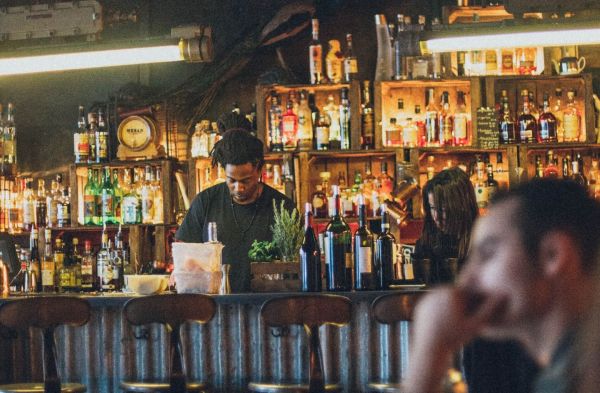 Insights
Here's what bars can do to tweak their strategy to amp up their delivery and pick-up sales.