6 Tips To Start Your Own Craft Spirits Brand
24/05/2019 If you've made up your mind about starting your very own craft spirits brand, here are a few basics to keep in mind.
The business of spirits is a well-rewarding venture, albeit a little complicated. The task of starting one's own spirit brand may seem cumbersome and daunting to most due to the multi-level legal and financial complexities involved. This industry is one where smart work really pays off and it is of the utmost importance that you do not bow under pressure.
Getting started
The first decision you have to be very clear about is which spirit will you be branding? Whether it is a whiskey, vodka, gin, or something else. It would be better if you started with a clear picture and single focus so as to give full attention to the brand.
Next, the financials. A meticulous planning process is required as a considerable investment is needed in order to get started with the whole process. You will need aid from an attorney or an accountant, or maybe even both, in order to file the paperwork and get your budget sheet ready.
Other important factors you want to think about are your initial price and product positioning strategies as well as doing thorough competitor research.
Develop a Production Strategy
Now that you have the initial stage planned out, it is time for you to decide your approach to getting the final product. There are 2 options for getting your own spirits brand in the market. You can either distill it yourself at your own distillery, or you can go for the contract production approach.
The traditional route would be to start your own distillery. It would require you to find the proper space for your plant, procuring all the necessary equipment, and to obtain the required licenses from the TTB. State laws regulate much of what you can do at your distillery, hence you would also need to obtain the state licenses in order to start your operations. For instance, New York state allows you to open your own bar/restaurant on or next to your craft distillery site.
An alternative to this is to opt for contract production. This would save you on a lot of initial large amounts of investments required to start a whole new distillery. You can work with someone who already has the needful licenses and distillation setup.
Both these routes to launching your own craft spirits brand have their own perks and shortcomings. However, contract production is an ideal approach for start-up brands; It requires fewer up-front costs as you don't need to build a whole distillery and purchase all equipment, you can focus on your area of expertise and ensure that the product is being produced and bottled by experts, and most of all, your time to market decreases drastically.
It would take almost a year to go through all the legal formalities before you actually have a product on the shelf if you go for the traditional approach of setting up your own distillery. However, opting for the contract production route could have you hit the market in just a few months.
Protect Your Brand
You already know the importance of trademarking and protecting the intellectual property of your brand such as the brand name and logo. You need to protect these entities so nobody else in the market can sell their product under your brand's identity. This is a fairly simple and straightforward process of searching and making sure that the name you'll be using is not already there in the market. Then you can apply for your intellectual property rights by trademarking and copyrighting your brand identity.
It is better to consult an attorney to go through the legal process smoothly. For some insights into the whole process, you could also refer to experts such as Donna H. Hartman, Attorney at OlenderFeldman LLP. At the 2019 USA Trade Tasting conference held in New York, Hartman spoke at length about the legal aspects of protecting your intellectual properties such as your brand.
Design Your Label
A label is a very crucial element for any product, more so for spirits or any other alcoholic product. Apart from the obvious elements on your label like the government warning and the ABV, your label should also be attractive and appealing in a way that clearly communicates your brand's personality to the consumers. You should also make sure that all the information on your label is correct, accurate, unambiguous, and not misleading. There have been numerous lawsuits against brands claiming to be "handcrafted" or "handmade" over the years.
Create a Distribution Strategy
Once you have a final product ready, you need an efficient logistics system to ensure proper distribution of your product. Your distribution strategy would largely depend on the state you reside and operate in. A lot of states in the US follow the 3-tier strategy, in which a supplier sells to a wholesaler, who in turn sells to a retailer, and then the retailers sell to the consumers. Some states also allow distillers to self-distribute, which means that you will have complete control over your sales and marketing.
Spread the Word
It is your brand, and regardless of the distribution or production strategy you use, it is your responsibility to grow your craft spirit brand and gain public attention. You will have to create a loyal demand for your product through smart and regular marketing & publicity activities. You can go for either push or pull strategies depending on your distribution strategy. As a craft spirits brand, you need the attention of consumers as well as the supply chain. One such strategy would be to push branded merchandise through on-premise establishments such as branded bar mats and signages. You could also push through retailers at their point-of-sales which will eventually impact the consumers as well.
Starting your own craft spirits brand is a very interesting avenue for an entrepreneur to take. It has its own struggles but the rewards of developing and executing an efficient strategy are well-deserved, to say the least.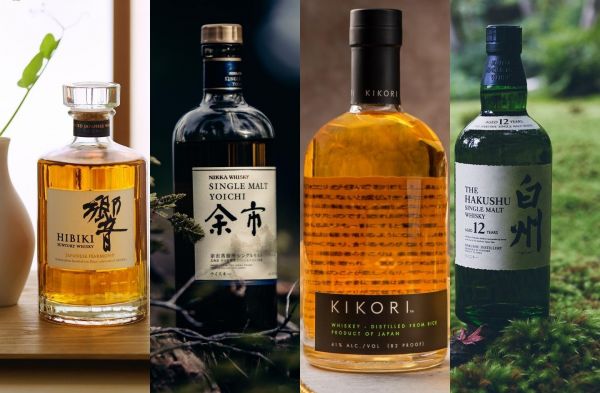 Insights
As Japan regulates the production of Japanese whiskies, the spirit becomes more authentic and exquisite and its demand is already surpassing its supply. These Japanese Whiskies are definitely a must-try!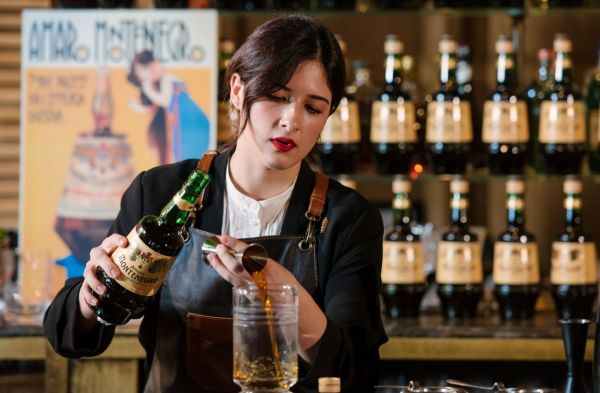 Interviews
In conversation with the CEO of Beverage Trade Network, Sid Patel, Cristiana Pirinu describes the qualities she looks for in bartenders, while recruiting.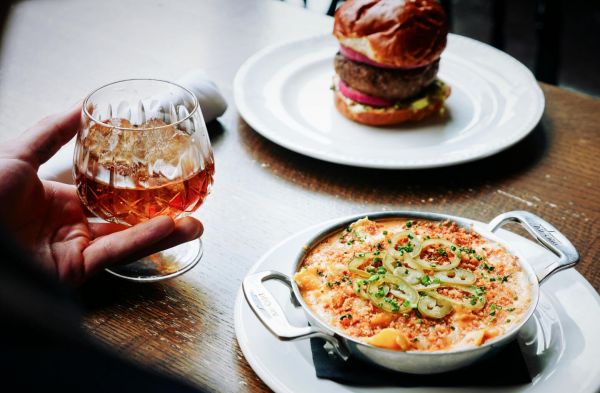 Insights
What better way to increase your spirits sales than pairing them with appropriate food items on the menu.
South San Francisco Conference Center, 255 South Airport Boulevard, South San Francisco, CA 94080, United States.
Register Now