Meet One Of The World's Best & Wittiest Mixologists : Joris de Winder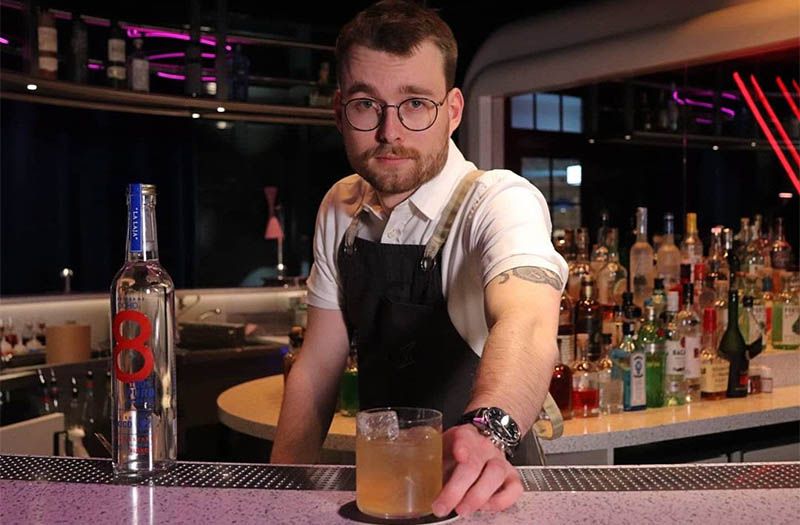 28/12/2021 Joris de Winder is the Senior Bartender at Super Lyan, a 17th Century Dutch House converted to a casual Cocktail Bar in Amsterdam.
Tell us a little bit about yourself. How did you begin your career and how did you progress into this role?
My career started online when I saw the phenomenon Tipsy Bartender come by on multiple social media channels. He makes videos on how to make cocktails. The drinks he makes are over the top, fancy, and colorful. As long as the drink contains blue curacao and lots of sugar, you would know it was a drink by Tipsy Bartender. So, at that point in time, he inspired me to create my own Instagram account where I used to make my very own colorful disco kind of cocktails. This was a successful move and I gained a large number of followers and that's when I decided to become a 'real' bartender. I went to the European Bartender School (EBS) and worked my way up in the industry to where I am now, a Senior Bartender at Super Lyan in Amsterdam.
Define your role and the tasks involved in your role.
As a Senior Bartender at Super Lyan, You are responsible for providing the most unique bar experience to the guests as well as your co-workers. You are in charge of operations during service and need to make sure they run smoothly. This is combined with a large contribution towards team development, training, menu development, and making sure all the health and safety regulations are in order. And of course, serving some banging drinks.
What questions would you ask the bar owner before you plan your sales growth strategy?
1. Where do you want to focus the most?
2. What is the bar's Market Penetration, Market Development, Product Development, and Diversification?
3. And finally, what would be the targets to reach these aspects?
How can suppliers work with you to drive sales?
We do lots of events with brands and suppliers to create more awareness of certain products. At the moment, we have around 2-3 events planned in a month. Every event is different, some of them are cocktail walking tours through the whole city. But most of them are in-house events. Last summer, we hosted an Aperitivo event on our terrace where we created a cocktail and food pairing menu.
What do you look for items that qualify for house pour?
I look for a good balance in Quality, Value, and Popularity.
What are the four main things you focus on daily in your role?
1. Make sure the guest has a unique experience.
2. Quality control of food and drinks
3. Representing the brand of the bar
4. Making sure operations run smoothly
5 ways to upsell drinks at the bar
1. Tell the guest that this is one of your favorite drinks and suggest it to them.
2. Give the guest a little taster and let them taste first
3. Sell drinking combinations and traditions, "You should try having this Jenever next to your beer, it's 4. called a 'Kopstootje' and it's a Dutch tradition."
Always ask if they have a preference for certain brands in their classic cocktails or mixers. They might want to pick a higher pour from the shelf than the house pour which is cheaper.
5. Most importantly, Don't push it.
Tips on training new bartenders
Make sure you have a clear and well-built training program. Divide the program into different aspects of bartending (bar training, service training, bar setup, mis en place training, etc.). Explain to the new bartenders the whole program before you start the training so they know what they are up to. Start with the basics, even for experienced bartenders this is a good activity. For example, how to use a jigger.
What are the drinks trending in your country? cocktails, brand names, categories?
In the Netherlands, Pornstar Martinis, Moscow Mule/Dark, and Stormy are the most popular cocktails by a mile. It's hard to speak about drinking trends in the Netherlands. I would say because most Dutch people like to stick to what they know, a beer, wine, or their favorite spirit mixer. But I have definitely noticed over the last few years that people are more and more interested in cocktails. So, I would say that it is a very upcoming market with a lot of potentials.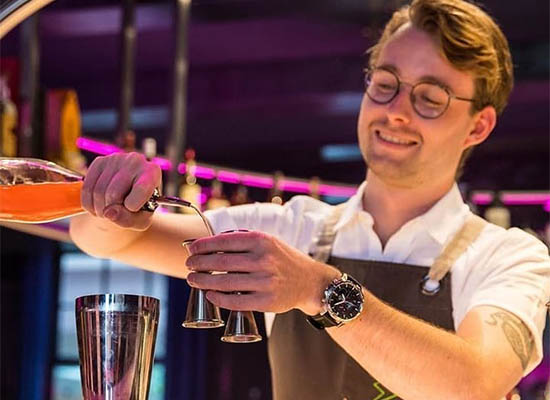 Senior Bartender at Super Lyan, Joris de Winder making a cocktail
What's customer service to you?
Customer service to me is getting personal help/service from someone who is providing you with a product or service. So for instance, assisting with a choice of drink by really listening to the guest what flavors they like, if they have any allergies, etc. And then later checking in on them if they are happy with it. Usually, if they are happy with it, then I am genuinely excited that I provided a good service.
Define a good bartender.
Very simple, a good bartender can make the drink that the guest requested and leave them with a smile on their face.
How do you manage non-performing brands?
We try to select the brands we use/work with consciously so that each one of them has a place and purpose on the bar. So it's not often an issue.
How can you increase your beverage sales with the selection you already have?
HAPPY HOUR! No, just kidding, Upsell, I would say. You would be surprised how many people like a beer with a cocktail chaser! (Or the other way around)
How according to you has the role of the Bartender evolved, especially now during Covid times?
What I noticed when we got out of 'Covid lockdown' was that people were looking forward to getting out of their houses to go out drinking. So, the hosting part of the bartender job got more important and was recognized more by guests. And of course, having to follow all the covid regulations given by the government brought a lot of change.
What else do you look for in a brand before saying yes apart from quality, value, and package?
If their inspiration and story behind making the product match with the actual product. In terms of, What was the goal behind making the product? What do they want to achieve with it besides making money? I always believe there has to be a reason for everything you are doing, when it comes down to making a product, whether it is a spirit or a cocktail. There needs to be a story and thought behind it before you can start making the product. This is something that can make a brand unique, and that is what I am looking for.
Give us an example of a common problem in the bar business and how you handle it.
Menus that don't reflect and enhance the brand of the bar. Whenever we create a new menu at Super Lyan, we always start on paper. Create the concept first by just asking: Why? Why are we having a theme like this? Why does it represent the Lyan brand? And later move on to the 'What?' and the 'How?'.
By answering these questions, the whole idea and concept behind every single drink reflect the overall theme and idea of the menu. It represents what we want to achieve and how we stand for the brand.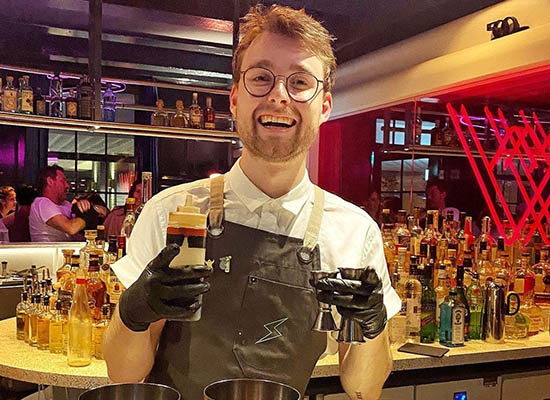 Joris de Winder behind the bar
Your favorite places to enjoy drinks?
Besides my couch, I love to go to Classic Brown pubs that have board games inside.
What's the best and worst part of your job?
There are many good things about my job, but my favorite is that I am following my hobby and getting paid for it. I love to make drinks and I love talking to people. Every guest is different and has its own story. Some days you have deep conversations with someone you have just met, and the other days you just banter around with a whole group who are enjoying their night out. Being a part of their night out and providing them with the experience they are having is the best part of my job.

The worst part for me is the late hours, I think we should create a day drinking culture soon!
Interviewed by Prithvi Nagpal, Editor & Sommelier, Beverage Trade Network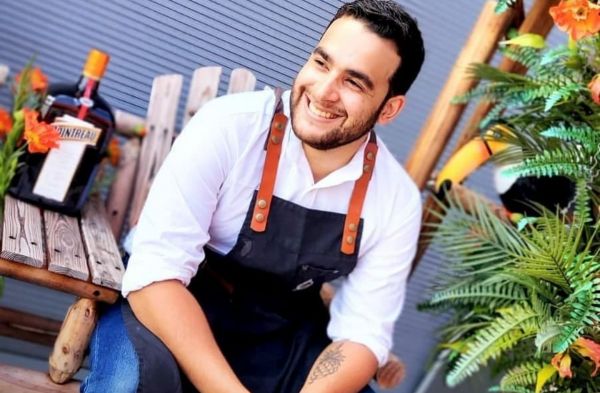 Interviews
From building relationships to brand events, Kyle Elwis shares tips on how suppliers can work effectively with bartenders to increase sales.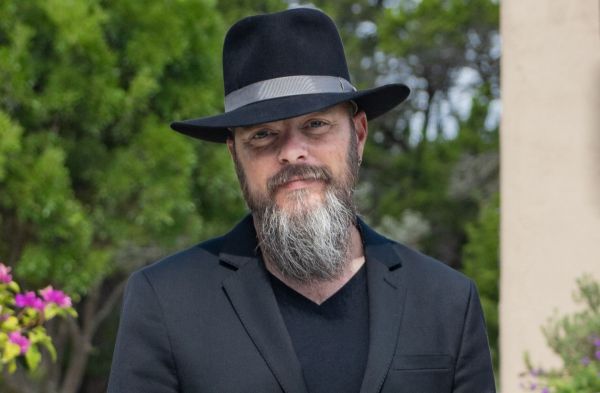 Interviews
The modern drinks world is full of qualifications - but are they worth it? We ask Daniel Whittington, creator of the Whisk(e)y Sommelier course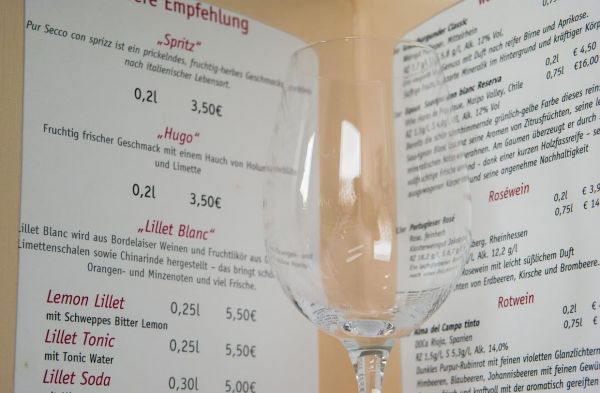 Insights
Creating the prime beverage list is a profitable way to bring success to a restaurant. Read on to know the tips to create the best beverage list!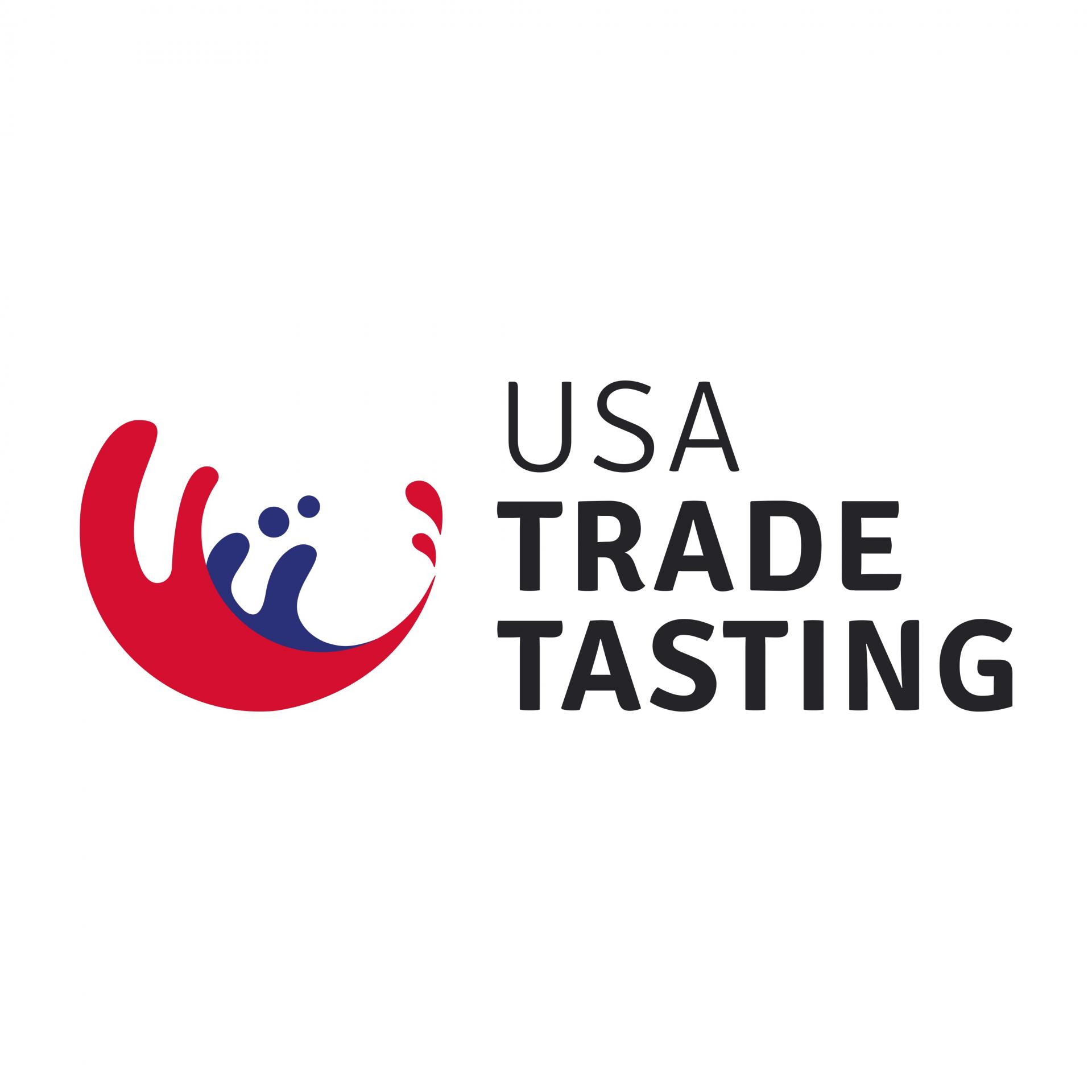 Morgan MFG, 401 N Morgan St Suite #204A, Chicago IL 60642
Register Now
South San Francisco Conference Center, 255 South Airport Boulevard, South San Francisco, CA 94080, United States.
Register Now