"Follow What You Believe In." Says Phil Mastroianni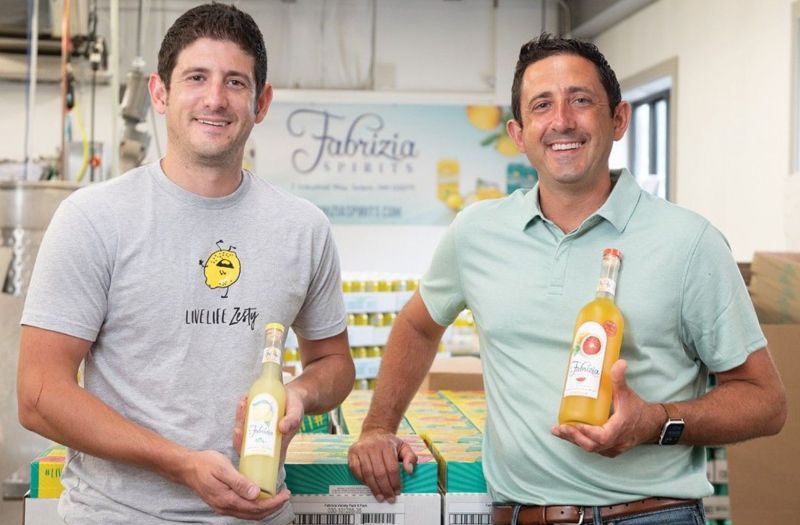 02/09/2022 Phil Mastroianni, Co-owner and Co-Founder of Fabrizia Spirits and Fabrizia Lemon Baking Company, talks about his idea behind starting Fabrizia Spirits.
Phil with his younger brother Nick co-founded Fabrizia Spirits in 2008 and, later in 2020, the Fabrizia Lemon Baking Company. What began as a passion for Italy and homemade Limoncello for him has turned into a full-fledged spirits business. In addition to a variety of ready-to-drink drinks like its Italian margarita and Italian-style lemonade, various flavors of vodka sodas, and liqueurs, Fabrizia Spirits have grown to become one of the country's top suppliers of limoncello. The Mastroianni's established the Fabrizia Lemon Baking Co., which now sells a variety of baked items with limoncello flavoring, including cookies, whoopie pies, biscotti, blondies, loaves, and truffles dipped in white chocolate.
[[relatedPurchasesItems-31]]
Hi Phil, Can you tell us about yourself and your background? What led you to the spirits industry?
My name is Phil Mastroianni, and I am the Co-owner and Co-Founder of Fabrizia Spirits and Fabrizia Lemon Baking Company. My brother, Nick Mastroianni, is also the Co-owner and Co-Founder of Fabrizia Spirits and Fabrizia Lemon Baking Company.
What started as a passion for Italy and homemade Limoncello has turned into a full-fledged spirits business. It all truly began with not much more than a dream. My greatest joy at Fabrizia is getting to work side by side with his brother Nick and all the great times made in the process.
What was the initial idea behind creating Limoncello? Can you tell us more about how it was created?
My childhood was similar to most second-generation Italian Americans. I spoke a few common Italian words, ate the homemade sausages and soppressata prepared by my grandparents, and was taught at an early age the importance of family. Aside from these brief glimpses into Italian culture, my upbringing was mostly American. I thought little of "the old country," the traditions I took for granted, and the fact that I had an extended family living across the Atlantic.
That all changed in 2003 when at the age of 20, I accompanied my great-aunt on a trip to Italy. Our destination was Platania, the small hilltop town in Calabria where 3 of my four grandparents were born and raised. Little did I know that this week-long trip would subtly yet steadily change the course of my life.
Upon arriving at the train station near Platania, we were met by my cousin Felice, who served as our ambassador for the duration of the trip. Each day we were escorted from one family member's home to the next, stopping at each to enjoy the wonderful food that had been prepared. If we happened to catch someone off guard, only moments would pass before the table was full of home-cured meats, cheeses, and wine. The surreal setting for all this was an imposing hill with views of olive groves, vineyards, and the Mediterranean Sea. Many of the faces of my extended family reminded me of the older aunts, uncles, and grandparents who resided with me at home in Boston. Questions such as "Why did these family members stay?" and "Why did my grandfather leave?" prompted me for the first time in my life to profoundly appreciate the sacrifices they made so our family could have a better life.
During our stay, we visited places such as the cemetery, where my grandfather and great-uncle helped my great-grandfather build the tomb where he and my great-grandmother lay resting. Never in my life had I thought even to ask where they were buried (Italy or America), nor did I know that the tomb was built so beautifully by my own relatives. These events occurred throughout the week and triggered my desire to learn everything about my family's history and traditions in Italy, so they could be forwarded to future generations.
Over the course of the next few years that followed, I began asking my grandparents more questions about "the old country" and the way life used to be. Instead of being the benefactor of the homemade wine and meats being produced by my relatives, I joined in and began making my own. I began seriously taking study of the Italian language, now with a sense of purpose.
The initial trip to Platania with Zia Rosina "Aunt Rose" was the first of many. While visiting family during the summer of 2007, my cousin Angelina placed on the table a bottle of Limoncello made with lemons from her own property. It was delicious! Inspired by her to create my own Limoncello, upon returning from the trip, I began doing so for fun, with the first batch ready just in time for the holiday season.
While the homemade Limoncello was a real hit within the family, the idea of starting the business came about in a rather unconventional way. It was a Friday night after a long week of work. Upon returning home, I found my Uncle Joe sitting in the kitchen visiting my parents. Knowing he was a fan of the Limoncello, I took some out and poured him a glass. After taking a sip, he looked up and said word for word, "You know, this is what you should be doing…..this is the best Limoncello I've ever had". At first, I shrugged the idea off, thinking it wouldn't be possible. However, by the next morning, the idea planted had grown, and I was seriously considering trying to make a great-tasting Limoncello, created by hand in the traditional style, right here in America. From that day on, we worked to do so.
The company was created 99% on weekends and late at night and would not have been possible without the support of friends and family. My brother, Nick Mastroianni, deserves special acknowledgment for overseeing production. At Fabrizia Limoncello, the pride we place on the production of each bottle is a testament to the hard work our ancestors taught us to appreciate.
To conclude, they say, "you don't know where it is you're going until you know where you came from". In my case, it wasn't just that I didn't know where I was going until I visited Platania, but also that I could make a good Limoncello!
Today we make 3 flavors of our Limoncello (Traditional Limoncello, Blood Orange and a Cream), which are crafted by hand in small batches. Our Limoncello is produced with just four simple ingredients: the zest of 100% Sicilian lemons, alcohol, sugar, and water.
Being the Founder & CEO of Fabrizia Spirits, LLC, what does your day look like?
It really depends because every day is a little bit different. I'm involved in all aspects of the business and make myself readily available for any issues that may arise. Ideally, I would like to spend my days focused on sales and growing the company, whether finding that next opportunity to bring Fabrizia inside new accounts or meeting with potential buyers.
According to you, What role do marketing, branding, and story play in overall success?
Right now, the market is extremely competitive, so marketing, branding, and our story play a crucial role in gaining distribution at the wholesale and retail levels.
What is the best advice you got when you first started?
Follow what you believe in. There can always be so many reasons why you shouldn't be doing what you're doing. Ignore them and stay focused.
Has the pandemic affected the sales? How and what efforts did you take to deal with it?
As indoor dining closed, it did have an effect on our spirits sales. In 2020 we decided to add an online bakery, which incorporates our Limoncello into several baked goods, including cookies, biscotti, truffles, and more! FabriziaLemonBakingCo.com
The move helped our employees get through the tough year, and as things opened up, our spirits thankfully made a rebound as well.
What do you think will be trending in the spirit business this year?
I think that ready-to-drink cocktails will remain a consumer-preferred product.
What are your strategies for gaining distribution and increasing Fabrizia Spirit's volume sales in the local market?
We have a great team knocking on doors on a daily basis and spreading the Fabrizia word. We also recently hired a VP of Sales and Marketing that's helping us bring Fabrizia to larger retailers.
What is so unique about Fabrizia's spirits range?
Several years ago, my brother, Nick, and I, traveled to Sicily in order to find the perfect lemons to handcraft our spirits and canned cocktails. We use the zest from these very same lemons to produce our Limoncello, which is then incorporated into our canned cocktails and the remaining lemon juice. This combination of all-natural ingredients is what separates us from everyone else by producing a delicious and distinct flavor with an Italian twist!

Lemons are at the heart of the brand. So, where do you source them from?
We import over 500,000 lemons a year from Sicily, Italy, that go into making all our spirits and baked goods products. My brother, Nick, and I were actually just in Sicily a few weeks ago to announce our new Fabrizia Lemon grove in Siracusa, Sicily. These 5-year-old plants will begin producing fruit this winter, allowing traceability and authenticity when sourcing our lemons from field to bottle.
What makes these lemons special is the warm sun, humid sea air, rich limestone, and volcanic soils, which all play a crucial role in creating the ideal microclimate for the most fragrant lemons in the world to thrive.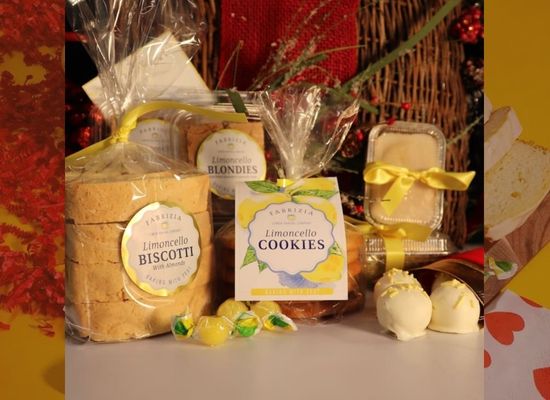 In November 2020, you launched the Fabrizia Lemon Baking Co. Can you tell us a little about it? Which is your favorite baked product that you offer?
When the pandemic hit, we knew that we had to act fast in order to keep our staff busy. As in-person dining shuttered and many restaurants could not serve our Limoncello, in November 2020, we launched our Lemon Baking Company as my brother, Nick, and I longed to share another aspect of our upbringing, food. We incorporate our award-winning Limoncello into every one of our baked goods, including our cookies, biscotti, lemon loaves, blondies, cake jars and whoopie pies!
We are an online baking company that ships our baked goods nationwide. Customers can purchase our baked goods here: fabrizialemonbakingcompany
If I had to pick my favourite baked goods, I would say our Limoncello cookies which can be purchased individually or in a 5 or 10 pack.
Do you have new objectives or plans for Fabrizia Spirits LLC for the coming years?
We want to grow the Fabrizia brand by introducing new products and entering new lemon-related fields. I don't want to give away too much just yet, but we're working on it.
Which is your Fabrizia ready-to-drink cocktail, and what is the perfect setting you enjoy it in?
We produce two lines of ready-to-drink canned cocktails, our Italian Style Canned Cocktails and our Vodka Sodas. I have included some more details below. I love them all; however, if I had to pick one from each set, I would say our Italian Style Lemonade and Blood Orange Vodka Soda.
Our canned cocktails are perfect for outdoor settings such as cookouts/BBQs, boating, or the beach, or are great to be enjoyed at home.
Fabrizia Vodka Sodas - Ready-to-Drink, 100 Calories and only 1 gram per can. Made with crisp sparkling water, real vodka, flavored with only real juice. Available in 3 flavors: Sicilian Lemon, Blood Orange, and Raspberry.
Fabrizia Italian Style Canned Cocktails - Ready-To-Drink, handcrafted with our Limoncello, freshly squeezed lemonade made from Sicilian lemons, and premium tequila or vodka. Available in 3 flavors - Margarita, Lemonade, and a Breeze.
Interviewed By Aakriti Rawat, Beverage Trade Network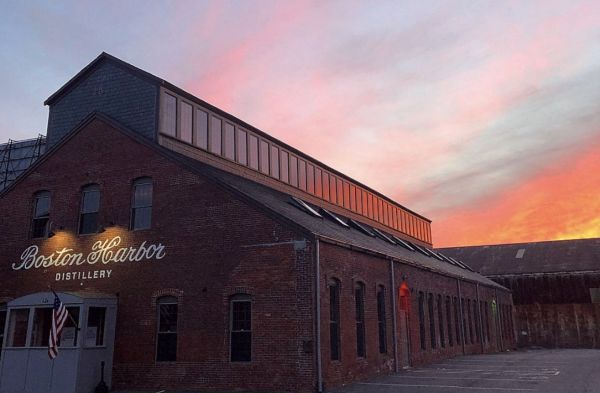 Suppliers Spotlight
Demon Seed Whiskey scored 89 points, a silver medal at the 2020 Bartenders Spirits Awards.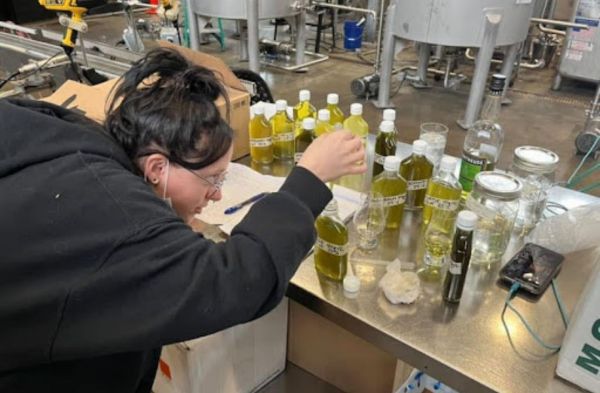 Interviews
Danielle Lanza is glad to discover distilling. At Pennsylvania's first craft distillery she loves to harvest, filter, blend & barrel spirits every day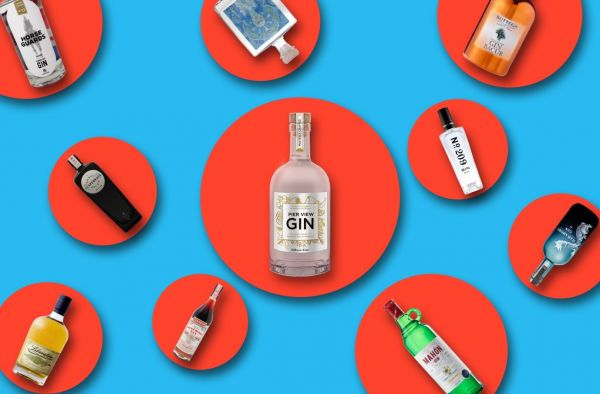 Insights
Don't forget about the gin lovers out there. Here are 10 gins to stock your bar with.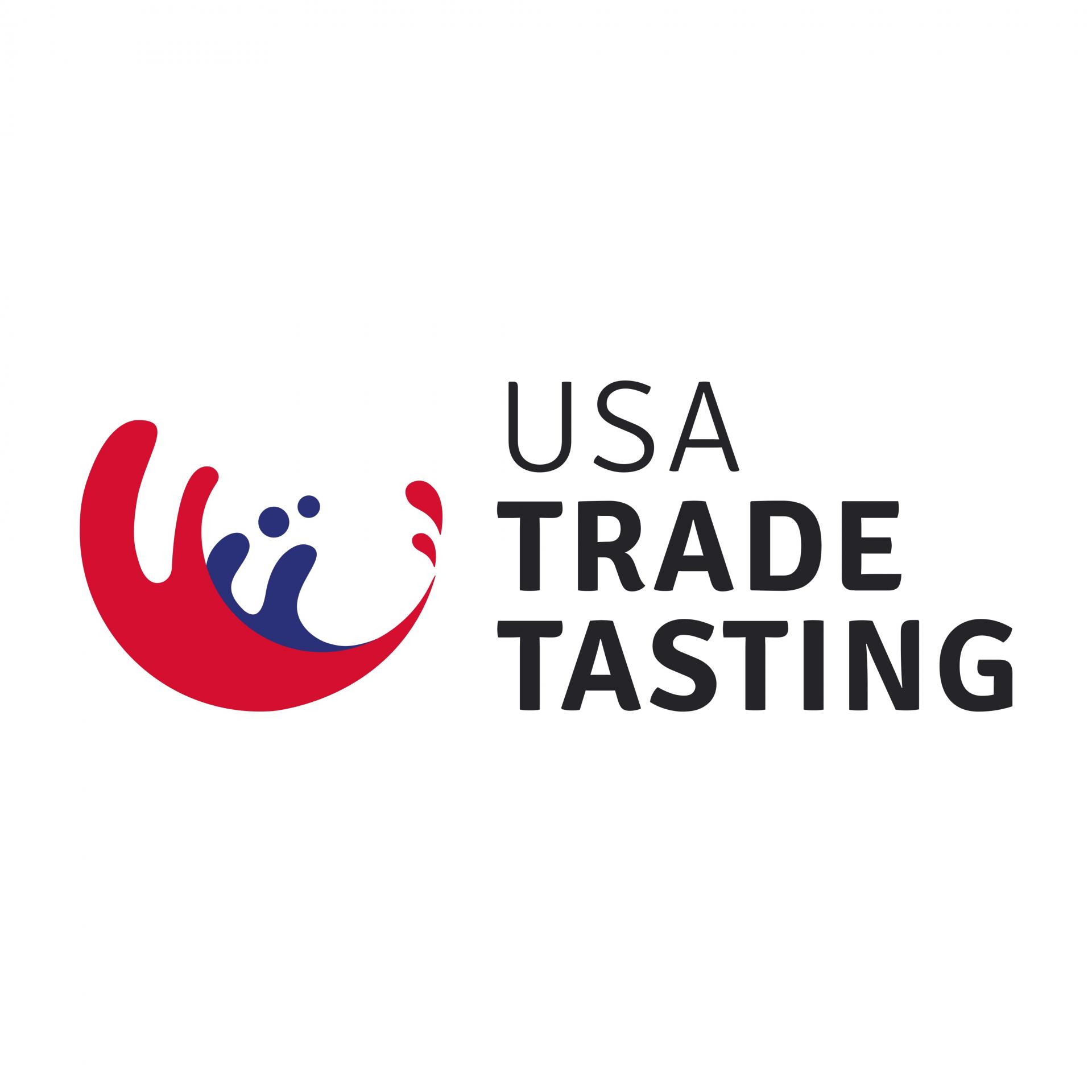 Morgan MFG, 401 N Morgan St Suite #204A, Chicago IL 60642
Register Now
South San Francisco Conference Center, 255 South Airport Boulevard, South San Francisco, CA 94080, United States.
Register Now