10 Scottish Gins To Look Out For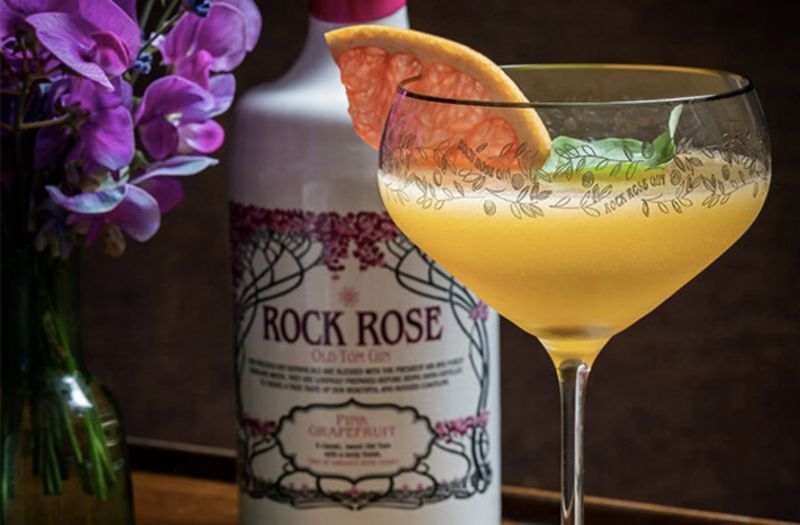 13/08/2022 The northern country of Europe, Scotland, is famous for its lavish varieties of gin. Let us look at the best gins Scotland has to offer the world!
Scotland is a top gin producer in addition to being a whiskey producer. Scottish gins are currently sweeping the globe thanks to the recent upsurge in handcrafted gins, small batch distilleries, and locally foraged Scottish botanicals. Over 70% of UK gin is already made in Scotland, so they're just starting.
The history of Gin begins with a different beverage called Genever in the Low Countries of Belgium and the Netherlands. It continues through the 18th-century Gin Craze in London, when it was estimated that at its height, people were consuming 10 liters of Gin per person per year, and finally developed into the contemporary beverage that is now a constant in bars and homes throughout Scotland.
The Scottish craft gin explosion began in the early 2000s when Hendricks first entered the market, offering a modern, cucumber-fresh alternative to the more well-known brands of the past. Small producers all over the country, from the Borders to the Outer Hebrides, quickly followed suit, igniting the start of a second (though more sophisticated) gin craze.
[[relatedPurchasesItems-31]]
Gins from remote islands like Barra, Harris, and Colonsay, as well as fresh offerings from seasoned whiskey distilleries like Benromach, Tobermory, and Loch Lomond, quickly followed a tiny wave of new labels, including Hendricks, The Botanist, Caorunn, and Edinburgh Gin.
To complement the juniper and produce new craft gins that are representative of the regions in which they are manufactured, aspirant distillers and gin makers were turning to regionally sourced botanicals. They use bog myrtle, bladderwrack, sea buckthorn, and common garden nettle.
Here is our selection of the trendiest Scottish gins at the moment, with the philosophy that it is always Gin o'clock.
Hendrick's Gin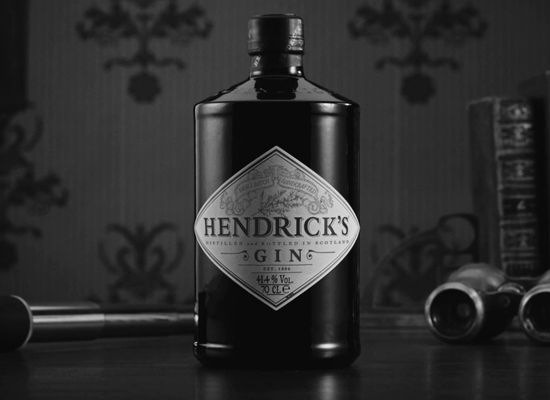 Source: Pixabay
Hendrick's Gin is unquestionably the king of Scotland's gin empire. It is as smooth as can be and delicately steeped with a magical mix of botanicals. Hipsters, seniors, gin connoisseurs, and anyone with an exquisite palate all appreciate this renowned top-shelf elixir, popular as the crème de la crème.
Hendrick takes the idea of a "small batch" seriously, producing only 500 liters each time. It is still known for its rose petal and cucumber essence, and its handcrafted enchantment is undeniable.
The Botanist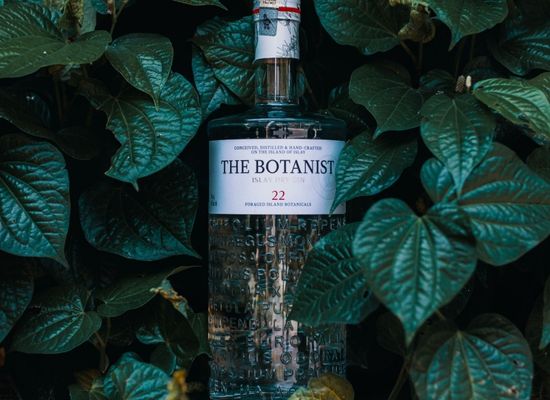 Source: DDF
The Botanist is a genuine small batch artisanal treat created by the same geniuses who brought you Bruichladdich Distillery. Made in Islay, this stunning spirit is praised for its fascinating blend of nine traditional gin aromatics, including orris root, cassia bark, coriander seed, and its 22 wild Islay botanicals that were foraged by two local botanists.
The two infusion processes, the fresh Islay Spring water and the two different varieties of juniper—one of which flourishes in previously unknown sea level environments found in the Rings of Islay—are what gives the drink its floral flavor.
Caorunn Gin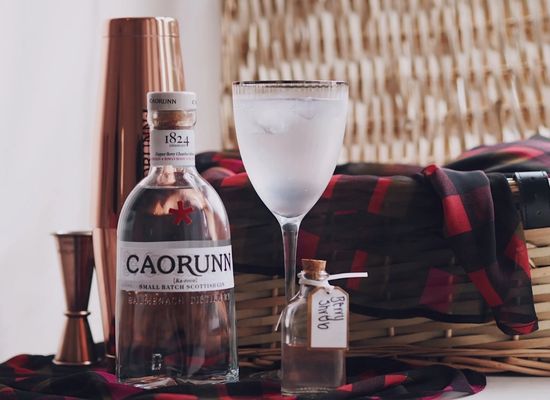 Source: Barfecto
Caorunn Gin is a handcrafted London Dry gin infused with five gin botanicals, rowan berry, heather, bog myrtle, coul blush apple, and dandelion leaf, that are all locally foraged in the Scottish Highlands.
It is best served with a slice of crisp apple. Caorunn Gin is named after the Gaelic word for "rowan berry," It is best served with a slice of crisp apple. This several award-winning small batch drink is made by a master gin distiller using Scotland's best water and pure grain spirit.
NB Gin
Source: Urban Drinks
NB Gin is perfection in a glass and a major factor in putting the little seaside town of North Berwick on the global gin map. This brilliant drink features eight exceptional botanicals while adhering to the London Dry Gin method.
Each perfect sip results from the master gin makers who began with a temporary still in their kitchen. Now that NB has been named the "World's Best London Dry Gin," "One of the Top 100 Brands in the World," and the only Gin chosen for the Queen's 90th birthday celebrations, gin connoisseurs are swooning.
Crossbill Gin
Source: Crossbill Gin
With each sip of Crossbill Gin, a deeper appreciation for Highland botanicals, especially juniper and rosehip, and the people who gather them grows. It is bold and sophisticated.
After that appreciation, one realizes that Crossbill is as unique as the bird for which it was called, a bird that dwells among the same untamed Scottish juniper that gives the Gin its wow quality.
Each small batch of Crossbill Gin has been endowed with its distinctive characteristics thanks to the company's reciprocal relationship with the land and strong respect for the natural ebb and flow of the juniper life cycle.
Kirkjuvagr Orkney Gin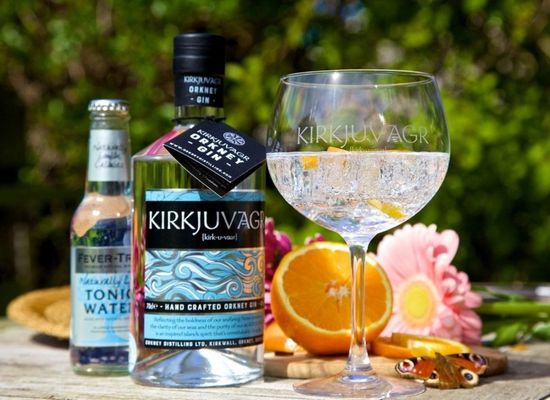 Source: Wine Searcher
Kirkjuvagr, a firecracker of a storm-strong Gin from Kirkwall, is designed to stimulate the taste buds with each sip. It captures the captivating spirit of Orkney in a bottle. Bold and honest, this Gin is a wonderful blend of modern times, folklore, and a respect for craftsmanship with Orkney's Norse heritage.
The indigenous herbal plants, such as ramanas rose, burnet rose, and borage, blend wonderfully with the wild angelica, which owes its popularity to local folklore about the herb.
Rock Rose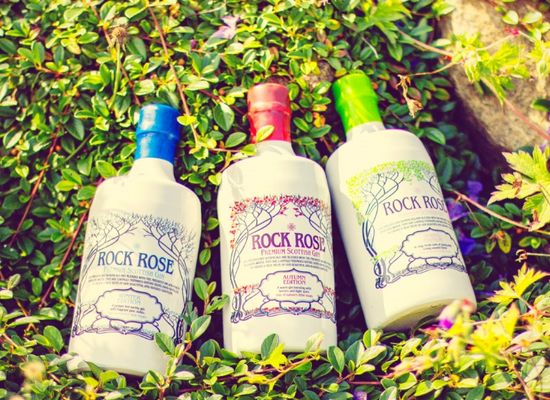 Source: Craft Gin Club
The premium gin sold by Rock Rose tastes just as beautiful as the bottle it comes in. This Gin is handmade by the master distillers of Dunnet Bay Distillers in Caithness and is a beverage as honest as a Scottish sunset.
The unique flavor comes from a superb concoction of locally grown and time-honored botanicals, such as rose root, sea buckthorn, and rowan berries. Rock Rose's copper pot still, Elizabeth, can always whip up a gin storm.
Pickering's Gin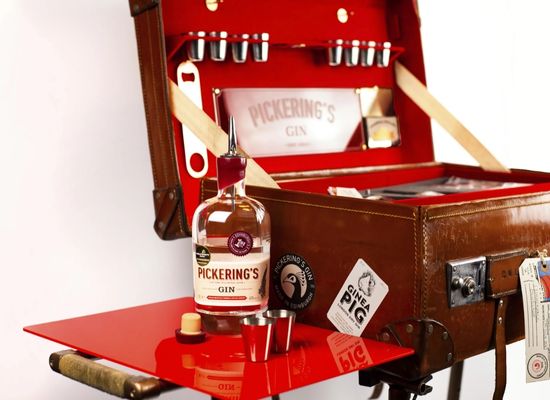 Source: Pickering Gin
Pickering's Gin is ideal for drinkers who want straight shots and exceptionally smooth gins. Pickering's, just one of the several gin emporiums leading Edinburgh's pack, was developed by two business minds with an appreciation for better things.
The original Bombay recipe and the careful mixing, together with a few more surprises, hold the secret. Pickering's Gin is silky smooth and sophisticated, Pickering's Navy Strength Gin is obvious and packed with a self-assured alcoholic boost, and Pickering's Original 1947 Gin is considerably sharper and balanced with just the proper amount of spice. Each Gin has its distinctive flavor.
Makar Gin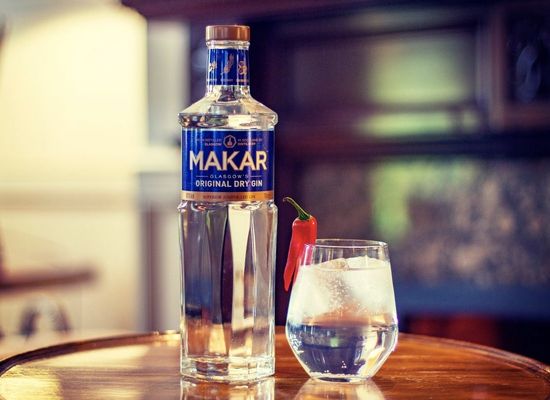 Source: Scottish Gin Society
As the first Gin to be distilled in Glasgow, Makar wins the title and does not disappoint. This handmade Gin, which is appropriately called after the Scots word for poet, honors juniper berries and has a perfectly balanced flair.
The Makar bottle, which is heptagonal and attractive, symbolizes the number of endorphin-inducing botanicals and the number of times the Gin is pot-distilled. Makar is a one-in-a-million thing, just like the city it comes from. Old Tom and Mulberry are memorable and delicious, but the Maker Cask Aged Gin is in a different class entirely.
Edinburgh Gin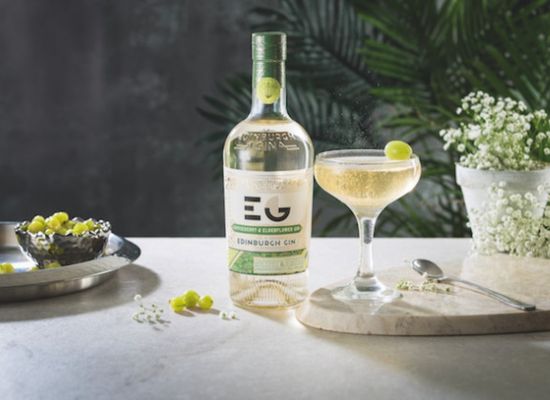 Source: JBrands
Edinburgh Gin catches that unique character akin to the Athens of the North, which always has you coming back for more and does the capital justice one sip at a time. If you choose, you may refer to Edinburgh Gin as the second Scottish Enlightenment.
This city-bred small batch leader was born and brewed there and has won several accolades. There is an Edinburgh Gin for everyone among the original juniper-heavy fresh Edinburgh Gin, Navy strength Cannonball with juniper, lemon, and subtle spices, and Seaside, replete with sweet hints and refreshing essence.
Article by Ananya Bhattacharjee, Beverage Trade Network
Header Image: Craft Gin Club
Interviews
A candid conversation with Patrick, wherein he throws some light on bartending at The Punch Bowl Social chain.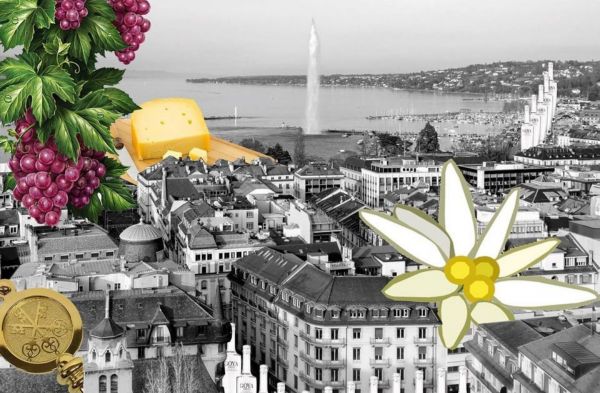 Suppliers Spotlight
Clara Canals Corral, Co-Founder and CEO at Goya Tequila shares their story. Goya Tequila won 89 points, a silver medal at the 2020 Bartenders Spirits Awards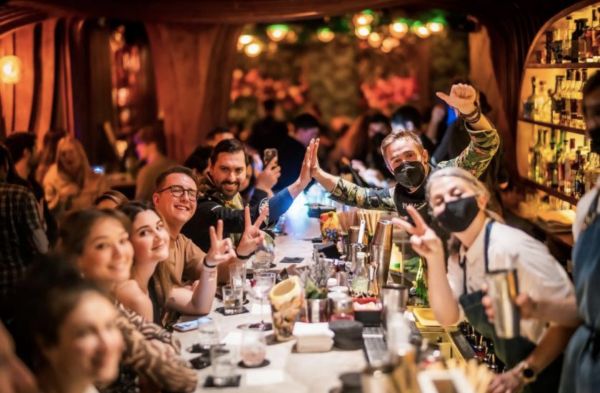 Operations and Management
Regional & craft whiskies elevate a restaurant's status, attract diverse customers, increase sales, and enhance profitability through unique offerings
South San Francisco Conference Center, 255 South Airport Boulevard, South San Francisco, CA 94080, United States.
Register Now