A Conversation with The East Coast Ambassador for The Balvenie: Naomi Leslie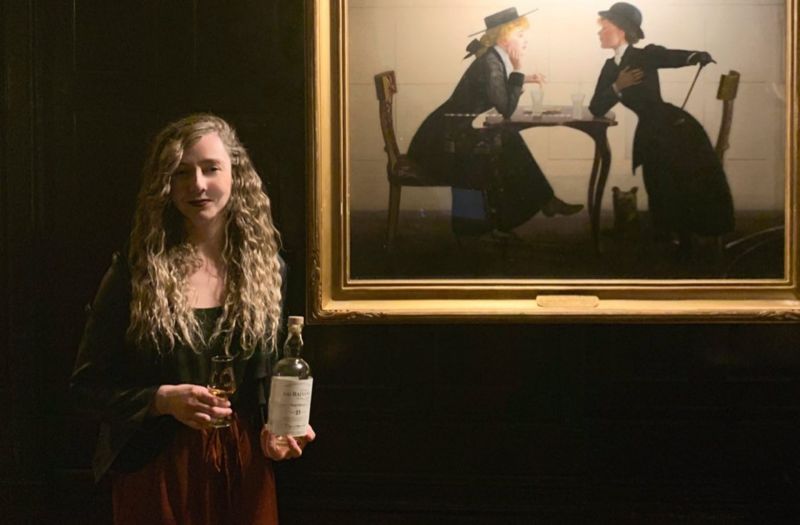 22/02/2022 Balvenie's East Coast Ambassador, Naomi Leslie shares her experience of working with one of the classic single malt whiskies.
Naomi Leslie is the East Coast Brand Ambassador for The Balvenie in the United States. Born and raised in Massachusetts, Naomi began her career in the spirits industry from NYC's celebrated cocktail bar, Dear Irving where she worked behind the bar and helped them to open a new bar called The Bennett. Before joining The Balvenie, she worked at BlackTail, one of the most acclaimed bars in Manhattan. Using her experience in bartending and her degree in Arts from Muhlenberg College in Pennsylvania, Naomi is now hosting tasting sessions and educating people about Balvenie's new release as well as their prestigious rare collection. Along with her role at The Balvenie, she is encouraging diversity and advocacy for women in the spirits industry.
Can you tell us a little about your role as a Brand Ambassador at The Balvenie?
As an Ambassador, my goal is to create lifelong lovers of our whisky. This is done not only by sharing knowledge and tasting notes but by sharing stories and experiences.
Being a bartender in the past, how did you end up in this role and how has it helped you to grow as a Brand Ambassador?
As a bartender in New York City, I was spending a lot of time learning about the spirits world. The more I learned, the more The Balvenie consistently stood out to me. Not only for how delicious it tastes but for the brand's history and values. I adore bartending but when I heard there was a chance to work with this distillery I knew I had to try. Luckily, the skills I developed bartending have been essential to growing as an Ambassador. You develop your palate, you learn how to assess guests' tastes, and you develop a category knowledge of spirits that provides valuable context for the brand you've joined.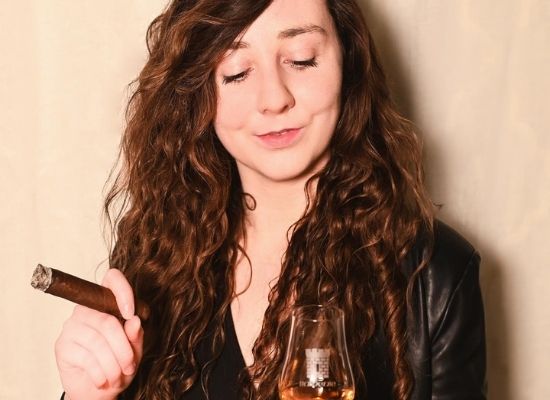 How do you increase Balvenie's visibility and promote awareness around consumers and trade?
There's quite a bit of travel involved in this role so I'm able to share The Balvenie with folks all over the country (and the world). The job is a blend of events and tastings that differ every single day. That variety is what drew me to the role. I've hosted tastings on private yachts on the Hudson, virtual launch events in Africa, blacksmithing with bartenders in Brooklyn, custom cigar rolling in Miami, foraging for cocktail ingredients in Scotland, and endless other amazing, crazy ways of engaging with whisky lovers.
What strategies do you use to gain distribution, increase volume sales and gain cocktail placements?
Ambassadors for William Grant & Sons are focused on long-term advocacy. We have an incredible sales team who bring us in to be their spirits experts and storytellers.
What are the 3 things you focus on while pitching your product to buyers?
My love for The Balvenie runs deep (since long before this role) so I could wax poetic for hours about its excellence. I always make sure to highlight our family roots, our handcrafted process, and our rich, honeyed flavor profile.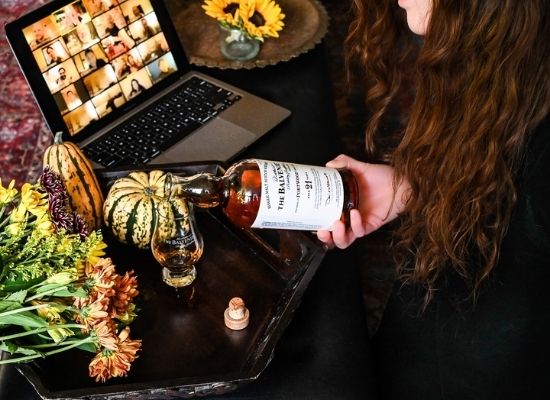 Naomi Leslie hosting a virtual tasting session, Source: Instagram / The Balvenie
What do you focus on in your training and masterclasses?
When I host training, I make sure to include broader category knowledge as well as brand-specific information. This helps put The Balvenie in context within the whisky world. I also always share my own personal stories and experiences from my visits to the distillery, from ghosts in the maltings to run-ins with distillery sheep.
What kind of marketing collaborations do you do with Hotels and Restaurants? Could you give examples?
Any collaboration with a hotel or restaurant begins with genuine engagement. For Ambassadors, I believe the best way to initiate this is to host staff training. You get valuable time with the bar team and an opportunity to share your enthusiasm for the spirit.
[[relatedPurchasesItems-31]]
Maintaining relationships with your clients is a big part of your role, what are a few simple yet effective ways to keep that going?
I'm a big believer in the 'Thank You' email after any visit or event. It reinforces the relationship and encourages future partnerships.
What are some of the changes you have noticed in the drinks industry in the US since the Pandemic? How has this affected your brand?
Long before the pandemic, I noticed how often The Balvenie brings up warm memories and heartfelt stories amongst its fans. Stories of drams shared at special occasions, family dinners, celebrations Over the last two intense years I've had many people tell me they've spent time reminiscing on happier moments and reflecting on what they're grateful for with The Balvenie in hand. Now, even more wonderfully, I'm beginning to see The Balvenie at joyful, long-awaited reunions.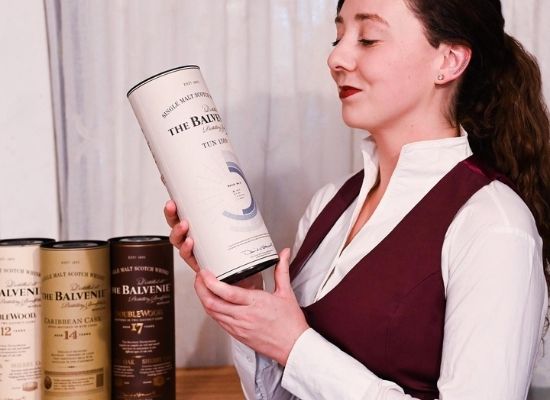 How has digital marketing proved to be an effective tool for you? Can you tell us about your digital marketing strategy?
For Ambassadors, our digital marketing is focused on social media. We engage with consumers through live tastings, informative posts, messaging, and influencer collaborations.
What are some of the biggest challenges you face? Can you share a piece of advice for future brand representatives?
The biggest challenge of the last two years has been navigating the balance between virtual and in-person work. The endless cycle of planning and then shifting those plans has reinforced the need to be flexible and understanding. I would advise any future Ambassadors to always remind yourself to stay patient and positive, not only for yourself but for your team.
Which are some of your favorite food and Balvenie pairings?
The Balvenie pairs wonderfully with an enormous range of foods. I always recommend trying something a bit unexpected. Of course, the whisky will always be delicious alongside a nice steak but have you tried it with Peruvian ceviche? Incredible.
Could you take us through some of your favorite Balvenie cocktails?
The key to using The Balvenie in a cocktail is to make sure you're highlighting the spirit rather than overwhelming it. Its full-bodied, spice-forward flavor profile works beautifully in classics like the Old Fashioned and the Rob Roy.
Image source: Instagram
Interviewed By Tushar Anand, Junior Writer, Beverage Trade Network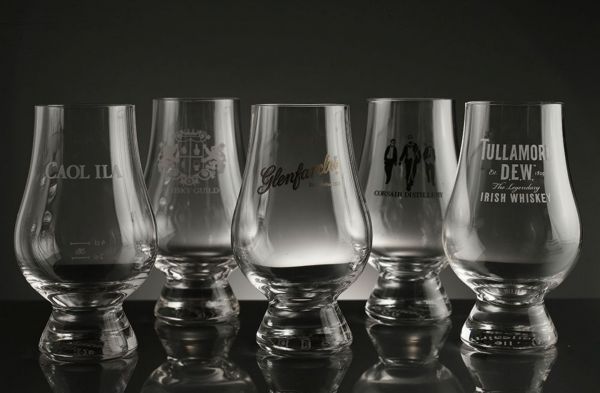 Interviews
The Brand Representative of the iconic Glencairn Crystal, Martin Duffy, shares his exciting journey and various aspects of the business of crystals.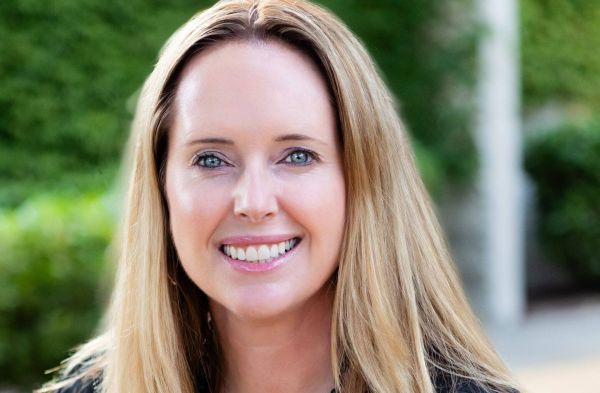 Interviews
The past 12 months have had a huge impact on wholesale. We caught up with LibDib's Cheryl Durzy to discuss what comes next.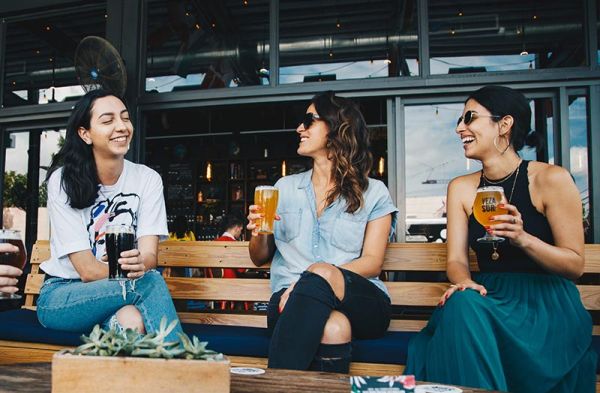 Insights
12 of the best bar jokes that might either make you laugh or make you buy another drink.
South San Francisco Conference Center, 255 South Airport Boulevard, South San Francisco, CA 94080, United States.
Register Now