Tips For Getting Your Bar on a "Best Of" List
06/12/2020 Being the best is the only market that is not crowded. Here are a few ways in which you can make it there.
One of the savviest ways to promote your bar and attract new customers is by getting your establishment on a "Best Of" list. Whether it's a "Best Bars of New York City" list or "World's 50 Best Bars" list, this can be a surprisingly effective way to generate word-of-mouth buzz about your establishment, attract new customer footfall, and super-charge your overall marketing efforts. With that in mind, what are the best ways to ensure that your bar will make it onto to one of these lists? There may not be a direct blueprint that you can follow, but you can certainly make use of the following tips to ensure that your bar is front-of-mind anytime there is a new rating or review that comes out in your geographic area.
The drinks
What all the best bars have in common is a dedication to making the best mixed drinks and most interesting new cocktail creations. Often, these bars have their own "signature" drink that helps to define their overall brand. They might also employ a mixologist, just to ensure that they are creating artisanal cocktails that really stand out from the crowd. And, most importantly, these bars are known for their consistent service – night in and night out, they deliver the same, consistently made drinks, all made to very exacting standards.
The service
No surprise here, but the best bars also have the best bartenders. When reviewing different establishments, particular notice is taken of just how important customer service is fused into the overall mission and ethos of the bar. As a rule of thumb, top bars recognize that all customers should be noticed and acknowledged as soon as they walk through the door. To make that happen on a nightly basis, they often use the "3-Second Rule" – within three seconds, a customer should be made to feel welcome at the bar. In fact, the very best bars in the world view themselves as "champions of hospitality." What this means in practical terms is that customer service starts the moment a customer walks through a door, not just when they order a drink.
The atmosphere
The third most important factor is the overall atmosphere. This is a very subjective factor, but one that is very important nonetheless. When you walk into the bar, what is the overall vibe? The trick here, say reviewers and judges, is to constantly look for new ways to elevate the customer experience. For example, think about new ways that you can make different touch points, such as your cocktail menu, really stand out. Even better, if you are offering both food and cocktails, then make sure that the bar menu and the drinks menu are complementary. The key here is for all aspects of the customer experience to work together and reinforce each other. That's the best way to create a certain "vibe" on a nightly basis.
The concept
You can think of the concept of your bar as the overall brand. Some of the most famous bars in the world (think Dry Martini, Clover Club, Dead Rabbit, Employees Only) all have a very distinct branding that is entirely unique. The important point, say bar reviewers, is that you come up with something entirely new, rather than just copying something that has already worked in the past. At the very least, your bar needs to put a clever, creative twist on a concept so that it really stands out. For example, say that you have chosen a speakeasy concept that will serve pre-Prohibition cocktails. You could put a twist on the concept by focusing only on craft bourbon or only on rye whiskey as you build out your craft cocktail list.
The customer focus
The bars that make it onto any "Best Of" list are always going to put the customer front-and-center. This is harder than it sounds. After all, every bar says that it loves its customers. And every bar owner is looking to hire a bartender who is an expert conversationalist as well as an expert mixologist. So think about ways that you can really stand out from the crowd. One way to do this is by looking at the online reviews left by customers at the bars generally considered to be the very best in your city or region. What are customers specifically pointing out about the overall customer experience? It might be something as simple as bartenders that always greet their regular customers on a first-name basis.
A desire for excellence
Finally, most bar reviewers will give extra points for bars that are truly committed to excellence. This might reflect the drive and persistence of a bar owner to only use fresh, organic ingredients in all cocktails. Or, it might reflect the efforts by the same bar owners to look for ways to make their bars more sustainable, such as by instituting innovative policies for reducing waste.
In many ways, you can think of this overall "desire for excellence" category as the special factor that separates a very good bar from a truly great bar. Some bars, for example, hire famous interior designers to come in and remodel a bar for a very dramatic look. Others hire celebrity mixologists who are known for their ability to craft extraordinary cocktails. And still, others hire graphic designers to re-do their cocktail menus, turning a very functional item (a simple menu) into a work of art.
As a final rule of thumb, always know who is reviewing you for these "Best Of" lists, so that you know which factors to prioritize. If bartenders and mixologists will be reviewing bars and offering opinions, you can assume that most of the emphasis will be placed on the quality of the drinks made and the professionalism of the bartenders. If it's a team of reviewers from a travel publication, you can assume that most of the emphasis will be on bars that are so dynamic, so unique and so one-of-a-kind that it would need to be added to any traveler's 72-hour itinerary in a specific city. By thinking in these terms, you can raise the probability that your bar will eventually be included on a prestigious "Best Of" list.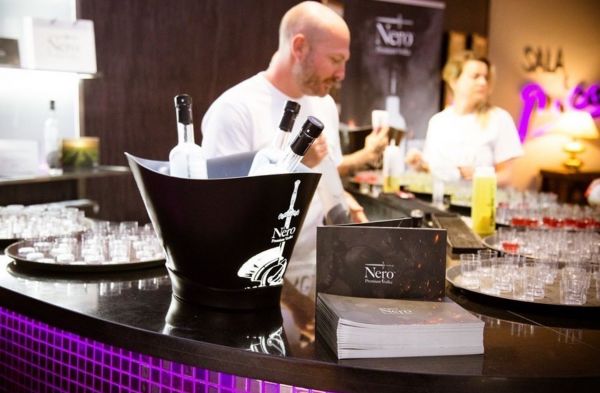 Suppliers Spotlight
The long, elegant silhouette and floating graphic sword makes Nero a beautiful addition to any back bar.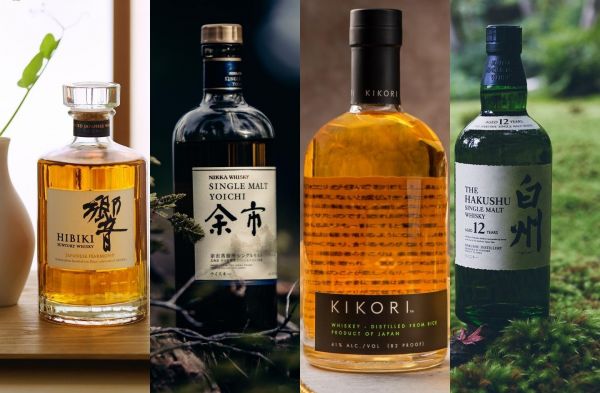 Insights
As Japan regulates the production of Japanese whiskies, the spirit becomes more authentic and exquisite and its demand is already surpassing its supply. These Japanese Whiskies are definitely a must-try!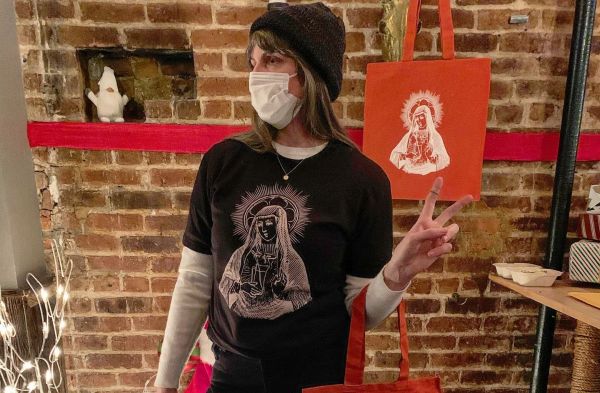 Interviews
"When this is over, people are going to want celebratory drinks, they'll want fun cocktails. They'll seek fanfare and excitement". Ivy Mix, author & owner of much-loved Brooklyn bar Leyenda, believes when COVID-19 ends America will be ready to party.
South San Francisco Conference Center, 255 South Airport Boulevard, South San Francisco, CA 94080, United States.
Register Now