Great Traits: 10 qualities great bartenders possess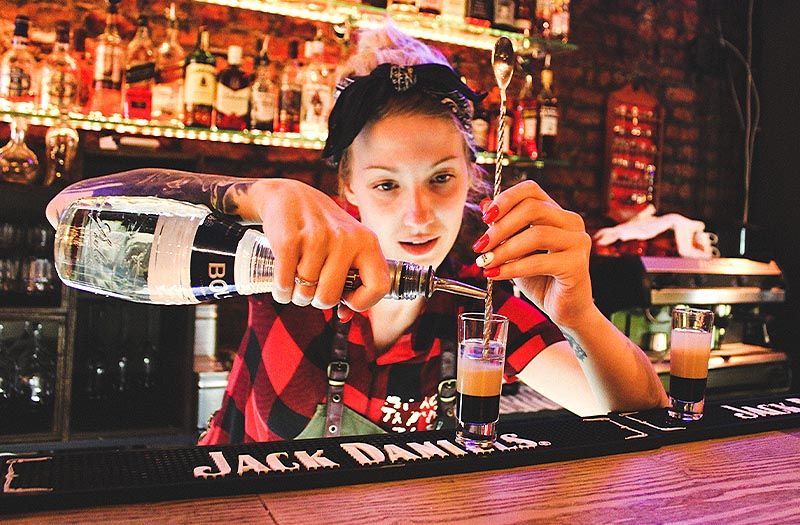 11/11/2021 Bartenders are at the centre of the establishments that they practice at. These ten traits make bartenders great at their work, skill, professional relationships, and life!
Being behind the bar is no easy feat. Bartenders wear so many different hats and perform vital roles for the bar and the customers alike. From being magicians that perfectly recreate drinks out of thin air, showrunners who put up performance through their skills to being someone's agony aunt, they do it all.
At the core of it, all are traits that make great bartenders great in so many different ways. Here are ten traits all great bartenders should possess :
Curiosity
Curiosity doesn't always kill the cat. For Bartenders, being curious is one of the most powerful tools of all time. It allows bartenders to find newer ways of doing everyday things as well as new things to do every day. It also opens up room for experimentation and excellence. So giving a classic Shirley Temple a modern twist can be reimagined through the curiosity of making something new happen!
Presence of Mind
Bartenders are expected to always be present, physically and mentally. But they are also expected to be omnipresent. Great bartenders don't just focus on the orders they have at hand, but also on what is happening around the room. They also look out for potential mishaps or inconveniences to come as well as think for solutions. When faced with challenges, a bartender is expected to be quick on their feet to take prompt action which is only possible through the presence of mind.
Patience
The days and nights bartenders work are long, dark, and full of terrors. While a bartender might think they are ready for any challenge that might come their way, every day will present something new that wasn't accounted for. On days like these, there is only one virtue a bartender is expected to hold close to their hearts — patience. Every problem has a solution and a path to that can be charted only through patience.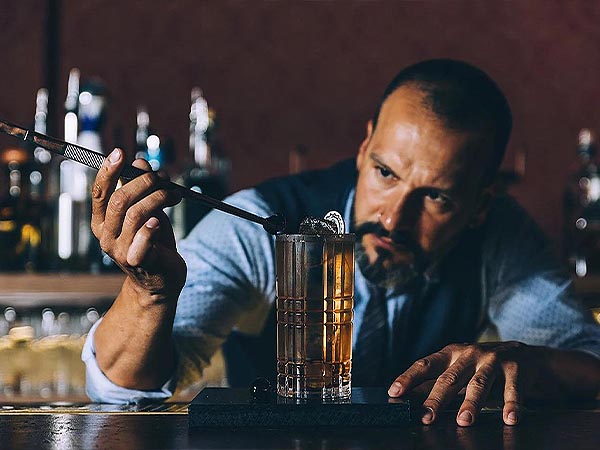 Source: Hospitality News
Discipline
Discipline and focus are integral to a bartender's practice. While the bar is overflowing with orders and requests, a bartender should persevere to deliver their best drink ever through every drink they deliver. That can be achieved only through an unwavering focus on their work and the motivation to deliver their best. It is essential to drown out the noise just enough to achieve excellence, day after day at the bar.
Organization
Mise en place is a way of life for bartenders. Being organized is essential on a day to day basis for individuals and for teams. While making drinks during peak hours, a bartender's worst nightmare is not finding their usual spirit or even the simple syrup in its designated space. It always helps to delegate a place for every element and ingredient at the bar so the team can work efficiently and produce great results.
Confidence
A bartender is a performer and a storyteller. Every drink they make tells a story. Very rarely do people like storytellers who are dubious about the narrative and second-guessing the details. Bartenders should exude confidence about their skills and presence. Confidence is not always verbal or explicit, it can also be expressed through little things like finishing touches, quick recommendations, and making drinks memorable. Excelling in one's practice will definitely rake in the confidence as a bartender.
Communication
Communication is a trait that should not be compromised. Communicating with an establishment as well as with customers is very important. It should be kept honest and clear in every way. Bartenders spend the whole day taking orders and customizations from their customers which are followed by praises or complaints. A good bartender is also a patient listener with great attention to detail. Accepting complaints humbly and rectifying them on the go is equally important. If a bartender is working with a big team or allied staff, communicating with them efficiently is important for a great experience.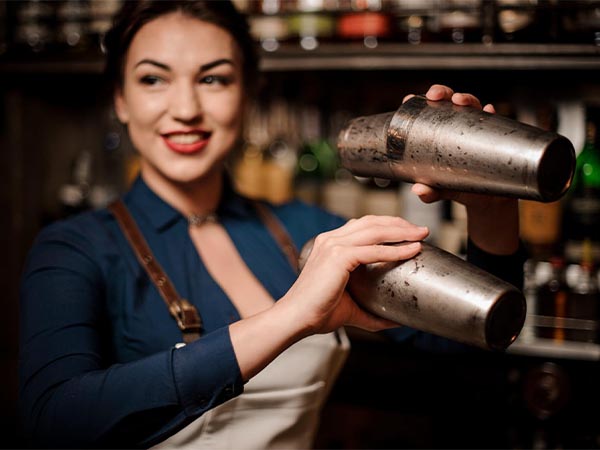 Source: The Bartender Company
Flexibility
Flexibility is a given in the industry and trade that bartenders participate in. Things and trends change every hour and good bartenders excel at keeping up. Be it the internal rotation of duties on the bar to bartending at events, pop-ups, and festivals, bartenders have to be ready to outperform in every situation. Flexibility also comes into practice especially while keeping up with extensive demands from the consumers. A lot of classic recipes get tweaked on a regular basis so a bartender needs to be flexible to keep up.
Memory
While flexibility and tweaking of recipes is normal practice, a bartender is expected to have memorized every drink ever. While this seems herculean, practicing drinks on the menu over time builds them into muscle memory. Bartenders also use tricks and hacks to memorize crowd favorites and the obscure. It is also important to remember renowned drinks, brands, and ingredients to meet all requirements. Memory gradually also extends to remembering the regulars and their orders that go on to build great rapport for the establishment.
Composure
In case of any emergencies, retain composure. The bartender is the last person expected to panic in case of any occurrence from a small argument to a bar brawl. While the work hours are long and tiring and it is easy to lose one's cool at the drop of a hat, retaining one's composure is the most important thing to get through. Bartenders truly face a lot from annoying and curt customers to ridiculous tips and misdemeanor. They can truly benefit from a little kindness. But it is integral to find a glimmer of hope and give one's best every day behind the bar and that can be achieved by retaining composure.
written by - Prithvi Nagpal, Editor & Sommelier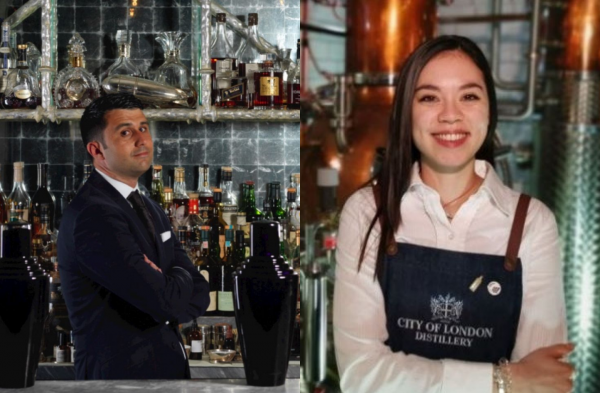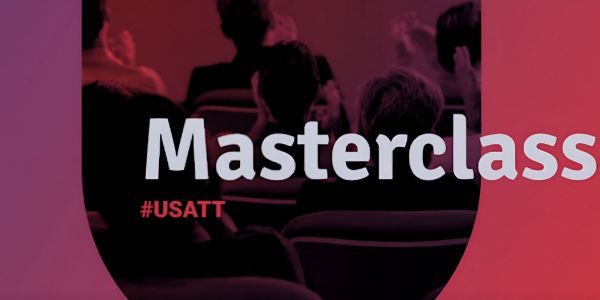 News
Unveiling Excellence: A Journey Through Award-Winning Spirits at the 2023 USA Trade Tasting Masterclass.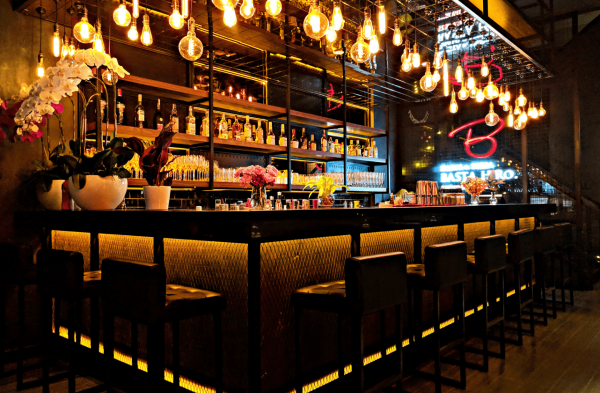 Insights
"In Business, what's dangerous is 'Not To Evolve'." - Jeff Bezos.
South San Francisco Conference Center, 255 South Airport Boulevard, South San Francisco, CA 94080, United States.
Register Now