"Authenticity Is The Key To Brand Affinity." Says Gerardo.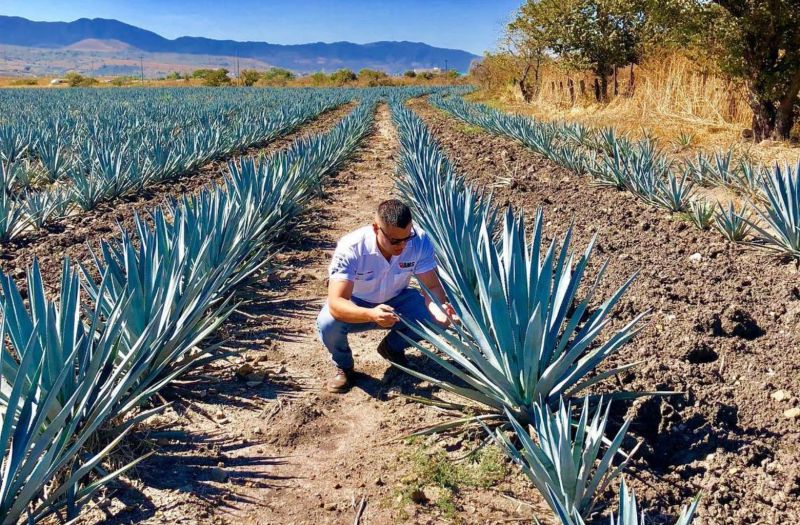 05/09/2022 In the interview below, Gerardo Madrigal, CEO & Founder at AMAN Tequila, talks about how he entered the spirits industry, his idea behind launching AMAN Tequila, uniquely designed bottles, and upcoming releases.
Gerardo Madrigal's passion for agave growing began when he was a young child, and his parents collected their meager funds to send him and his brothers to Mexico years ago. The religious goal of Gerardo's parents was for their kids to finish catechism in the revered church of San Jose de Gracia, Nayarit. He is the youngest of five children and a first-generation college student and agave farmer, born and reared in eastern Los Angeles. As the years went by, Gerardo diligently pursued a Master of Science in Applied Mathematics and was eventually appointed as a math professor at East Los Angeles College. His student ratings served as the foundation for the term "AMAN." His students possess a wealth of tenacity, persistence, hope, and desire, similar to the brand philosophy of AMAN, which is to position Nayarit as a Tequila-producing state persistently.
[[relatedPurchasesItems-31]]
Hi Gerardo, Tell us about yourself and your background. What prompted you to join the spirits industry?
Math.
I have taught and tutored Mathematics for 15 years since 2005. I was a Mathematics professor at East Los Angeles College in California and taught University of California transfer-level Mathematics. A trip to Nayarit when I was nine years old in 1994 made me fall in love with the blue agave plant and the volcanoes of Nayarit. I remember my parents saving their meager resources to take my brothers and sisters. They were both blue-collar workers. But it wasn't till 2014 when I had already been a professor of Mathematics that I came back to Nayarit to visit my grandfather that I realized he had a 6.35 Hectare parcel right in the denomination of origin for Tequila in San Jose de Gracia, Nayarit.
[[relatedPurchasesItems-41]]
As I taught stat courses, I analyzed overall market size, share, key dynamics, and forecast for various segments and subsegments, considering the macro and micro-economic factors for Tequila exports and realized that the liters of tequila were steadily increasing per year. George Clooney had created Casa Amigos, and the young market segment in social media was blowing up the surging trend of infusing different spirits to formulate a cocktail to offer an exceptional alcoholic beverage experience to the consumer, bolstering Tequila sales.
I predicted that agave would at least double in value by the time I would harvest my 2014 plantation and convinced my grandfather to rent it out to me. When I planted agave in 2014, the market price for agave was around 5-7 pesos per kilo. By the time it was up for harvest in 2020, it was 24 pesos per kilo. Today in August 2022, it's 31 pesos per kilo. Rumor has it that it's going for 34 pesos per kilo this late fall 2022.
What was your initial idea behind launching AMAN Tequila? What sparked your interest in the tequila category?
I realized that Nayarit, Mexico had zero Tequila distilleries and asked myself why not. I told myself over the years I would need to create a Tequila that highlights the elegance, depth, and complexity that can come from the agaves of Nayarit, Mexico. I would need to create something that would talk about my perseverance in building Nayarit, Mexico's first Tequila distillery.
My first idea for AMAN Tequila was a simple design that looked like a wine bottle with a crucifix on it (AMAN is a biblical term usually related to Christianity in the form of "AMEN"). It was too simple and would just be "another tequila brand." I needed to create something more differentiated from the 2700+ Tequila brands that exist today, so I needed to dig deeper and find my answer in the thousand-year-old philosophy of the Huicholes and Coras - the native tribes of Nayarit. I heard a Nayarit Huichol native on Ted Talks speak about art: "For the wixarika tribes, writing is not always through words. To speak the universal language is to speak it through art and symbolism. For the Huichol people, art is a means of encoding and channeling sacred knowledge. It is considered a form of prayer, providing direct communion with the sacred realm. Artisanship is there to remind us of our connection as human beings towards the earth, ourselves, spirit, and higher earth connected as one." I took this philosophy and set out to create what would be one of the most beautiful pieces of art in the Tequila class that would be a symbol of my perseverance in building the first Tequila distillery in Nayarit, Mexico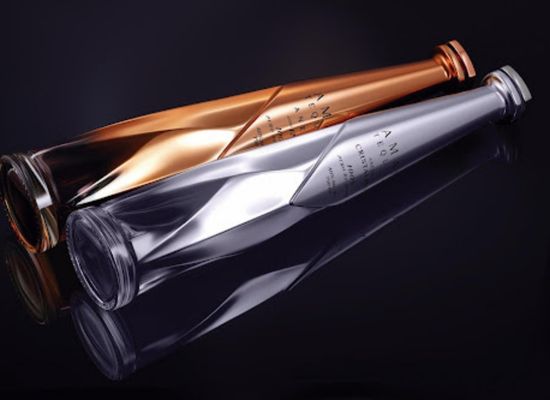 Image: AMAN Tequila
Why AMAN? What's the story behind the name? Tell us more about it.
It was inspired by my student evaluations:
One of the meanings of "AMAN" is safety, so we see a "safe" word written by one of my students. I have at least a hundred others like this stashed somewhere in my cabinets that date back to early 2008. Safe in the meaning that I taught mathematics through a social justice lens and created an equity-minded student-centered classroom. I had a no-fail policy in my classroom. Any student who failed an exam and took the time to learn from their mistakes would be rewarded an opportunity to retake a different version of the exam they failed for a better grade. This would make me a popular instructor, with 75 students (in a class of 40 max) showing up on the first day of class to add my courses.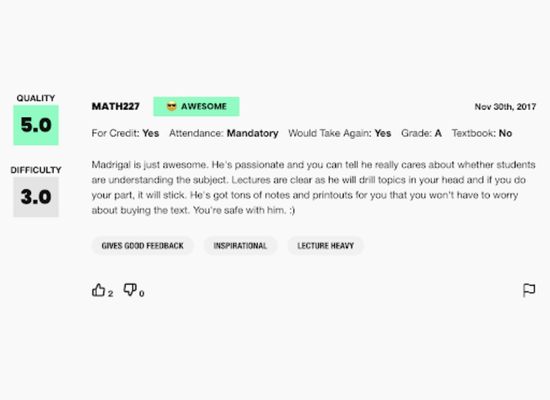 I consistently told students Math is not about when you get it, as long as you get it. No struggle, no learning. If Plan A didn't work, there are 26 letters in the alphabet. The ultimate reward is knowledge. My classroom values, therefore, reflected perseverance, persistence, ambition, hope, kindness, and love - A safe haven for students to make mistakes and not be punished for them, rather accepting mistakes as part of learning and allowing students to be better at Math. In a class primarily of Hispanic and African American students, these equity strategies are an effective tool to bridge the gap in STEM with African American and Hispanic student populations in STEM.
Because of my well-paid Math profession, I could afford to invest in AMAN, so I thought it would be cool to make the name analogous to my Math classroom.
Were there any challenges you had to face when you started? How did you overcome them?
It's never smooth. They say that perfection takes time and patience. It took us a long time to get our designs done correctly, and we sent them back several times because they just didn't come out as I wanted them to. I wanted an agave leaf on the crest of the bottle and a COA on the rear of my añejo - this was extremely difficult to achieve.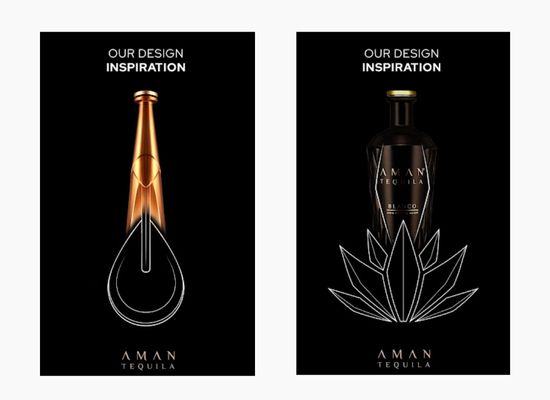 Image: AMAN Tequila
Another challenge was trying to survive as a brand during COVID. We were limited to the off-premise sector. We couldn't conduct a single tasting at a store due to CDC guidelines. It was a stressful time. Luckily, the off-premise pantry loading helped us achieve a good sales turnover. Don't get me started on the delays in the supply chain Covid caused - we had a 16-month turnaround time with our glass supplier. I had to outsource glass from Poland. Things were bad. We're seeing the light in the supply chain going into 2023 and now have three different glass companies.
Tell us about your premium collection of tequila. What is unique about it that makes it stand out in the market?
First and foremost, its iconic design celebrates Mexico's contemporary artistry. The bottle is a contemporary take on Mexican heritage, visually aligned with the premium feel and spirit it contains. The rhomboidal geometric pattern and structures allude to harvested agaves, while the front crest evokes the sharply pointed leaves of blue agave plants. Aesthetics can be described as minimalist, with no unnecessary complex labeling, yet brimming with detail through the presence of the patterned surface, resulting in an overall feeling of purity.
Second, it's award-winning juice. Tequila AMAN really highlights the elegance, depth, and complexity of a Tequila that can come from Nayarit agaves.
Take us through your production process.
It starts in the fields. A rich NPK and pH of the soils. This will guarantee we run at 33% Brix averages at harvest time. The yeast populations used by the Davalos family guarantee we can achieve a 6.6-kilo average for 1 liter at 55% Tequila. We cook in low-pressure autoclaves, stainless steel open-air vats, and distillation in stainless steel with copper coils. The magic happens at the prioritization, where Hector works his magic.
The unique designs of your bottles look fascinating and artistic. How did you come up with the design?
Given the fact that there are 2,700+ brands, most of the bottles are generic. I knew I had to create something differentiated from these brands that would reflect my perseverance in trying to build the first distillery of Nayarit. Nayarit is full of art and is home to the huicholes who see art as a means of encoding and channeling sacred knowledge. I wanted to do just that - create something sacred and dire that the world would look at and just drop their jaw. That's exactly what it is, a jaw-dropping bottle. One of my biggest fears is that many people who buy it don't want to open it (laughing out loud) and want to keep it for a special occasion.
What role do marketing, branding, and story play in overall success?
Authenticity is the key to brand affinity. I believe what makes all the difference in your story of origin. In terms of marketing, as a brand, I continue to ask myself:
What above and below media strategies am I using? How will this affect my rate of reorders? What are my distributor incentives? The ratios of these and segmentation of the consumers of my company's reach cost per thousand ROI. How will we define our share of wallet segmentation? How will we define the durations of the consumer experience with social media? How will we study how this relates to driving sales and delivering on return of investment, the share of wallet growth, the conversion rate in the tier of share of wallet, and how will we retarget our target audience projection?
You already have a vast distribution channel in The US, UK, China, Africa, EU, Canada, UAE, Israel, Australia, and South America. How do you explore new markets for your products and focus on business development?
LinkedIn has been a great asset, and so has Beverage Trade Network. I got picked up in the U.S. first from an importer who saw me at BTN, and then wham, and I'm with Southern Glazer Wine and Spirits. 2 years later, discussing a full 36 market expansion.
On LinkedIn, several professional import companies have found me and are interested in distributing AMAN. They love my story of origin, its authenticity, and its heritage.
In the past few months, what changes have you made that have had the most significant positive result on the production and sales forefront?
It seems that with covid and a paralyzed supply chain, you need to have 3 of everything
- 3 glass companies
- 3 decoration companies
- 3 bottle stopper companies
- 3 label companies
- 3 box companies
You need to call on all three and see who has the best lead time to fulfill your orders. Delays have hindered the growth of AMAN. It's extremely difficult to make this bottle, and it has a scrap rate of 20%. For every 10,000 glass units you produce, you will lose 2,000 to decoration defects. At the forefront of the sales, I've learned that you better have inventory in your warehouse, or you'll be replaced by another brand if your retailer can't get your product. Shelf space is competitive.
What are your goals for AMAN Tequila? Where do you see the brand in the next five years?
By 2026, AMAN will be a 100,000-case brand globally, and I see it in at least 70 countries. I see it has its own NOM in Nayarit by that time too. All of this is built from a Math professor's salary.
Finally, Are there any upcoming releases or plans for expansion this year?
We are releasing an exciting Tequila Cristalino dressed in silver with an upright bearing that highlights the contemporary artistry of Mexico:
https://www.tequilaaman.com/aman-tequila-cristalino
It has already received 97 points from Tasting Panel Magazine.
Header Image: Gerardo Madrigal, CEO & Founder AMAN Tequila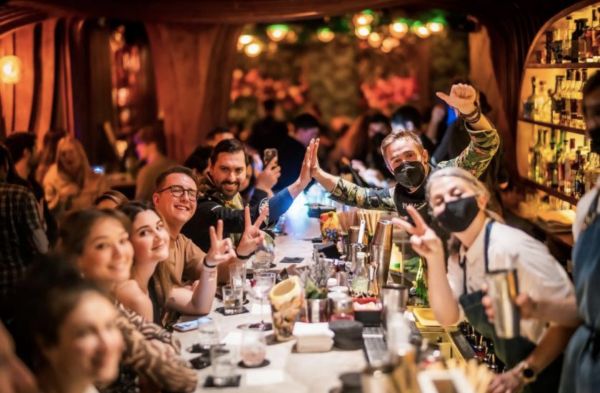 Operations and Management
Regional & craft whiskies elevate a restaurant's status, attract diverse customers, increase sales, and enhance profitability through unique offerings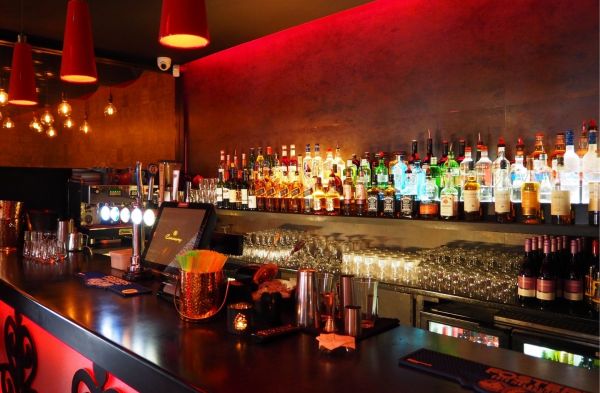 Insights
From distinctive glassware to a truly showcase-worthy bar menu, it's the small things that matter in transforming a good bar into a great bar.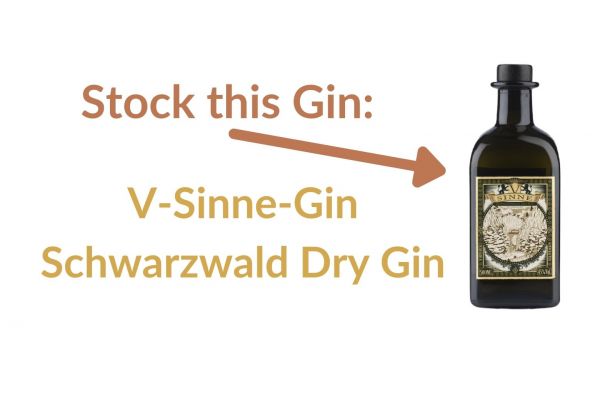 Suppliers Spotlight
This Gin has been selected by bartenders for bartenders.
South San Francisco Conference Center, 255 South Airport Boulevard, South San Francisco, CA 94080, United States.
Register Now