What Bartenders Need To Know About the Pop-Up Bar Concept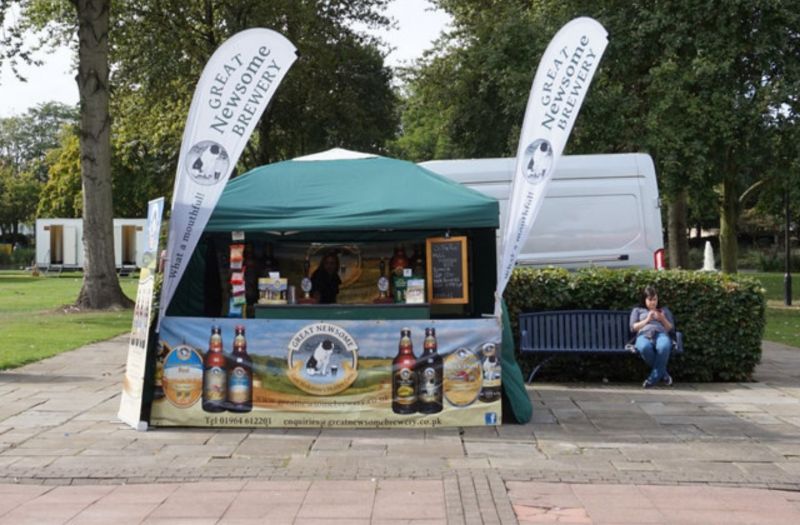 07/01/2020 This trend is quickly gaining popularity because of one simple fact, the bar goes where the customers are, here is all you need to know about Pop-up Bars.
In recent years, the concept of the pop-up bar has exploded in popularity. Many restaurants and on-premise establishments now have multiple bar areas, and at many outdoor events (such as summer festivals), it's almost a guarantee that you will see a pop-up bar. Even some retail venues have started to add pop-up bars as a way to building excitement and buzz around new product launches or major announcements.
The important point to keep in mind that there are two primary types of pop-up bars: the on-site pop-up and the mobile pop-up. Accordingly, there are different business reasons for establishing each of these, as well as different considerations to keep in mind when deciding when and where to set one up. Below, you can find a summary of the primary differences between on-site pop-ups and mobile pop-ups – as well as a list of tips to make each experience as enjoyable (and profitable) as possible.
The on-site pop-up bar
The on-site pop-up bar at your current on-premise establishment is more than just a novelty or a "nice-to-have." It can actually help to deliver real business value. For example, it can be used to promote special events and occasions. Or, it can be used to extend key selling points on-site (such as specialty cocktails made with a specific spirit or liqueur). As such, the on-site pop-up bar can be fully functional, or it can be very limited in nature, with just a few seasonal or signature serves.
The primary selling point of an on-site pop-up bar is that it helps you to stand out from the crowd. By adding a second bar to your establishment, you can reduce the pressure on your main bar, speed up the pace of service, and improve the overall level of service. And all of these are key factors in providing superior customer service. If crowded competitors are forcing patrons to wait a long time for their drink orders to be filled, you can become known as the place where drink orders are filled quickly.
Of course, with that in mind, you also need to take a few steps to ensure that levels of customer service remain very high. For example, it's important to brief all staff members (including servers) about which drinks you will be serving, and any special offers that you will be promoting. Often, it makes sense to offer a reduced, scaled back menu. That's particularly the case if you are operating a seasonal-themed bar, in which it is fully expected by most customers that you will only be offering seasonal drinks that fit into the overall theme. In addition, it's necessary to ensure a streamlined, unbroken line of communication between the on-site pop-up bar and the main bar. You will need to make sure that you have appropriate stock levels, that waste is being handled expeditiously (and not just piling up somewhere!), and that staff performance is still at a very high level.
The mobile pop-up bar
There are a variety of places where you can set up a mobile pop-up bar, especially during the summer time, when the "summer pop-up" is especially popular. Festivals, fairs, and markets are the most popular venues, but just about any local community event can be made better with a pop-up bar.
And, just like the on-premise pop-up bar, there are a variety of business purposes that you can serve with the mobile pop-up. Most obviously, you can support local events, grow your local network and expand your connections in the local community. If you're setting up at a farmer's market, for example, you might even partner with some of the vendors at the market, using their local produce as ingredients or garnishes for your drinks.
Moreover, a mobile pop-up bar can be used to boost customer awareness of your main establishment. This is particularly the case if your bar is located away from the main retail thoroughfare of your town. And don't forget – your new mobile pop-up can also be used to test the waters for an expansion of your existing bar or restaurant. You can start to learn more about the area, and the demographic profiles of the people that you will be serving.
There are some very important tips to keep in mind anytime you set up a mobile pop-up. Planning and overall focus is paramount since you are operating with limited resources. You can't just walk around the corner and pick up whatever you need, so there are some good rules of the road for keeping everything working very efficiently. First and most importantly, you need to think about ways to prepare as much as you can in advance – such as by preparing garnishes in advance, pre-batching complicated or popular serves, and paring back all bar menu options to those that are popular or easy to make.
Another practical consideration here is how to serve your drinks. In a traditional bar, you'd use glassware, and worry about the detail later. However, if you are pouring drinks at a venue like a music festival or fair, you will want to use plastic cups or plastic glasses. You will also be expected by the operators of the venue to have suitable disposal options for these cups. The good part about plastic cups is that they can easily be used for branding purposes. For example, adding a logo and corporate name to cups can be a great way to share your name with all the participants of the venue.
Many bartenders and bar owners like the pop-up bar concept simply because it is so versatile. For some bars, for example, it might be a way to drive customer awareness of the establishment in general, or (more specifically) to get customers excited about one of your house specialties or signature serves.
Planning is key for any pop-up bar, and for that reason, many bartenders like to use planning checklists to help ensure that they don't miss any of the main details. As long as you pay attention to branding, consistency and the overall customer experience, the pop-up bar concept can be a fantastic way to boost revenues, improve profitability, and generate excitement and word-of-mouth buzz about your main venue.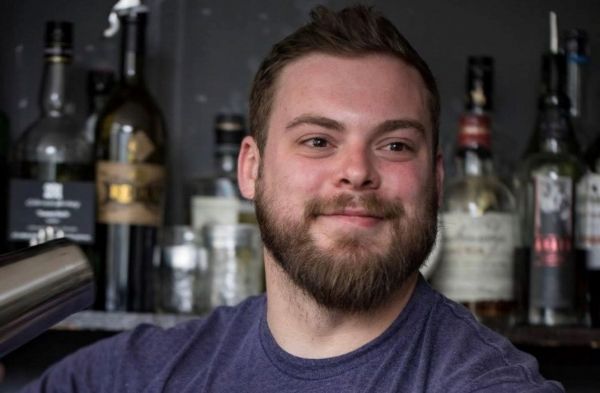 Interviews
Bartender at Clark Street Ale House in Chicago, Chris Cleary dives into his passion for bartending and how he works with brands to move products.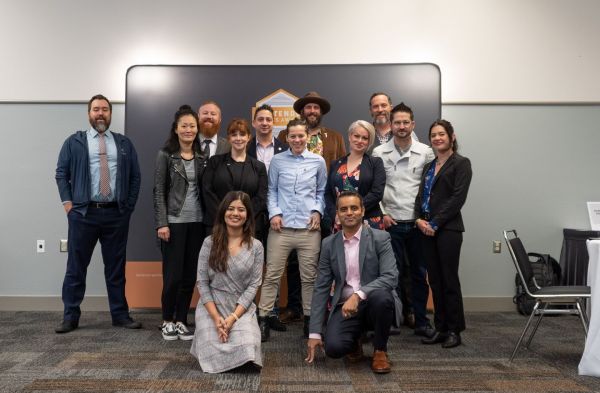 News
Bartender Spirits Awards registrations shall be closing on 20 July 2020. Final Call To All Spirits Brands Looking To Grow Their On-Premise Distribution.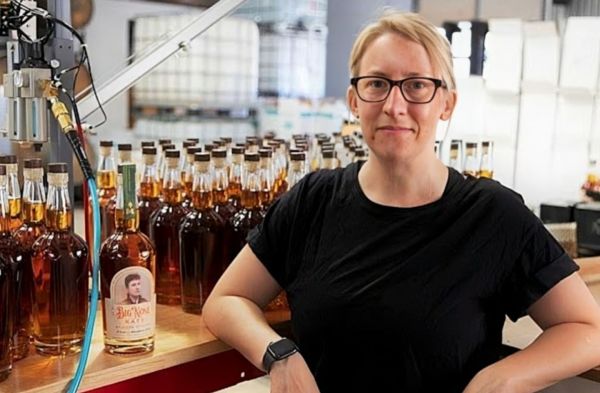 Interviews
Mel Heim - Co-Founder and Partner at Big Nose Brands, Inc, talks about Big Nose Kate Western Whisky and discusses her role as a whiskey entrepreneur, whiskey blender and product director.
South San Francisco Conference Center, 255 South Airport Boulevard, South San Francisco, CA 94080, United States.
Register Now