From Ranch To The Distillery, Mike Price Is Taking Frey Ranch Whiskey Places!
09/03/2022 Mike Price, the VP of Marketing for the Frey Ranch Distillery shares insights about the marketing of spirits.
A veteran of the wine and spirits industry, Mike Price has been in this business for more than 20 years now. Having completed his MBA from Golden Gate University, he started his career in the alcohol industry at the National Beverage Corporation. With a keen interest in wine and spirits, he progressed into various marketing roles in some of the renowned alcohol companies like Diageo and Campari. His strong knowledge of the industry, impeccable skills in marketing, and his love for American whiskey led him to join the Frey Ranch Distillery in Nevada. He is the Vice President of Marketing and has been associated with Frey Ranch for the past two and a half years.
[[relatedPurchasesItems-31]]
Can you tell us about yourself and how you progressed into this role?
I'm a 20+ year veteran of the Wine & Spirits industry where I spent most of my career at two great companies; Diageo and Campari in both brand marketing and trade marketing roles. I've been running marketing + sales at Frey Ranch for about 2 and ½ years now.
As the VP of Marketing for Frey Ranch Distillery, what does your day look like?
The beauty of working at Frey Ranch is that no two days look the same. But in a nutshell, I spend most of my days trying to find creative, out-of-box ways to help more whiskey-lovers and whiskey-curious folks learn about Frey Ranch. I'm still trying to get our co-founder and self-proclaimed "Whiskey Farmer, Colby Frey to let me drive a tractor!
Tell us more about the brand pillars of Frey Ranch distillery and what are some of the essential elements of your marketing strategy?
We have three key brand pillars; Process (we're all about growing our whiskey grains on our 1,500-acre farm), People (our founders, Colby and Ashley Frey have an amazing story and background), and Place (who knew you could make outstanding whiskey in Northern Nevada?). We make fantastic whiskey in an amazing bottle and have a one-of-a-kind authentic story, so it's really just about creating a communications plan that gets our story in front of thirsty consumers.
How do you think the Spirits industry has evolved over the years?
Oh goodness, that's a lot to unpack! Let's start with the consumers, who have become so much more educated about the category in the past 20 years. I rarely hear the term "hard liquor" anymore, most consumers are referring to the sub-categories within spirits that they're passionate about; Bourbon, Rye, Vodka, etc. We've obviously seen explosive growth in the American Whiskey category over the past 10+ years both driven by pop culture and consumers' desire for more complex adult beverages and bold cocktails. Lastly, in the past two years of the pandemic, we've seen e-commerce across our industry fast-forward about 10 years, I think consumers want the ability to order their favorite spirits conveniently online just like they do their shoes and electronics.
What's the idea behind 'Farmers + Distillers' and Non-Chill Filtered whiskey? Can you tell us more about it?
Farmer's + distillers are shorthand for exactly what we do, we farm 100% of the grains that go into every bottle of whiskey we make and we also distill it at our distillery located in the middle of our 1,500-acre farm. We plant, grow, harvest, malt, mash, mill, distill, and bottle on-site, so we essentially manage 100% of the whiskey-making process, what we call "from ground to glass". We non-chill filter all of our whiskeys because we believe it produces a more flavorful end product.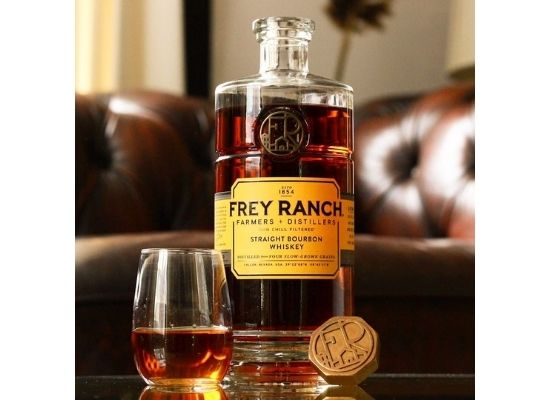 Frey Ranch Straight Bourbon Whiskey; Image Source - Frey ranch distillery at Instagram
How does market intelligence help in driving the business forward? Can you tell us more about it and how you focus on growing Frey Ranch Distillery in the future?
We still have a relatively small footprint being distributed almost exclusively in our home state of Nevada and our neighbor California. We plan to get as many learnings as possible in these two states, while we age more whiskey before we expand into other whiskey-loving markets. Being a small company our access to market data is limited but we work with what we can to get to know our consumers better including what motivates them and where we can best connect with them with both our virtual and live brand activations.
How do you develop your relations with retail chains?
We have been so lucky to develop strong relationships with a number of fantastic retailers in Nevada and California. Our distributor partner, SGWS, often opens doors for us but we also sometimes just sort of knock on their door by sending bottles of our Bourbon and Rye to key buyers to start a conversation. Once our foot is in the door, our founders typically do a Zoom introduction that includes a virtual tour of our Farm Distillery. Not a lot of distilleries seem to be doing the virtual tours but they're always a hit for us. They're the next best thing to getting someone out to the Ranch in person.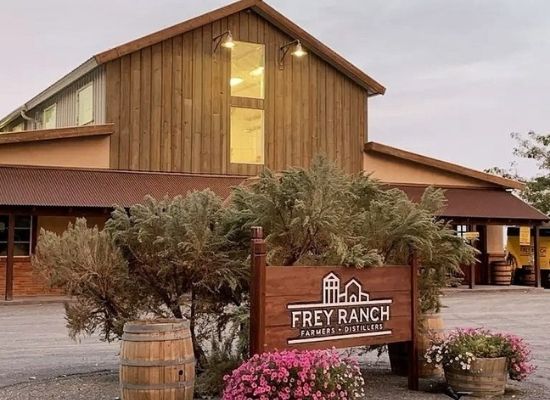 Frey Ranch Distillery; Image Source - Frey ranch distillery at Instagram
How do you approach social and digital media and how are you emerging from it?
Digital has been a key platform for us to engage with our consumers during the pandemic and I believe it will continue to be for the long haul. Our co-founder Ashley Frey has managed our social media channels from day 1 and that has given them an authentic feel and given our fans true behind-the-scenes looks at what we're doing at the Ranch. If someone writes us a note, odds are Ashley will be the one to reply and that really surprises and delights our fans.
Why do you think it is so important to connect with the restaurants, bars, and pubs community at this time and how is your company working on it?
Community bars and restaurants have been hit harder than any industry during the pandemic, and they have traditionally been the key conduit for our industry in terms of creating a space for consumers to try new beer, wine, and spirits brands. We are doing our best to support these businesses as they get back on their feet in ways ranging from participating in local restaurant weeks, providing opportunities for bartenders to work with our brand, and of course, simply spending as much time and money in bars and restaurants as we can when we're away from the Ranch.
How do you expect the wider world of wholesale distribution in the US to evolve?
This one is tricky because the laws are so complex and varied across the United States. We're definitely seeing a lot more online purchases at the wholesale level and I expect that to continue as more millennials and Gen Z move into purchasing positions as they're native to the "Amazon" style of buying online. We've seen so much consolidation this past decade and I think that opens the door to see more competitors enter the market. It's such a profitable space, it's hard not to imagine new players getting involved in the coming years.
What is your Go-To drink and which setting do you enjoy it most in?
Hand's down my favorite cocktail for years now has been the Black Manhattan (Frey Ranch 100% Rye Whiskey, Amaro and bitters) – and I think it's best enjoyed with good friends at the bar while you're waiting for your dinner table before a great meal. Was that too much?
What's your idea of a good life?
What could be better than just trying to get as many people as possible to learn about an amazing, authentic whiskey that was literally born on the farm that makes it? I'm so lucky that my family supports the long hours it takes to achieve this – Love you guys!
Interviewed by Shreya Kohli, Beverage Trade Network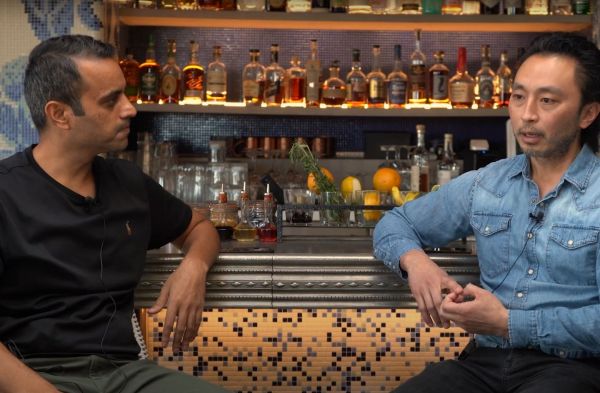 Interviews
Jason Lam on the qualities of a good bartender, day-to-day challenges in the Bar Business, and how to drive your Bar Program towards increased customer satisfaction and repeat visits.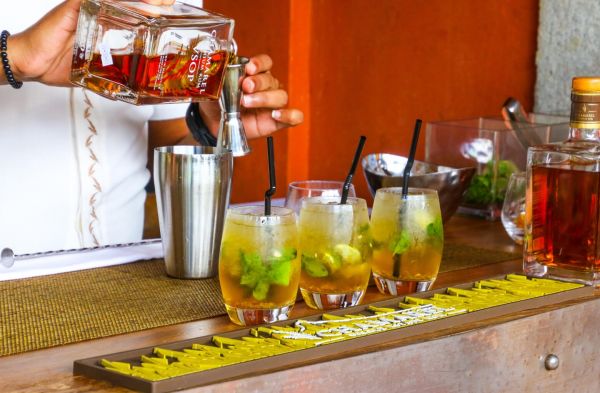 Insights
Efficient waste management behind the bar will lead to increased productivity and better performance. Here are some tips on minimizing waste.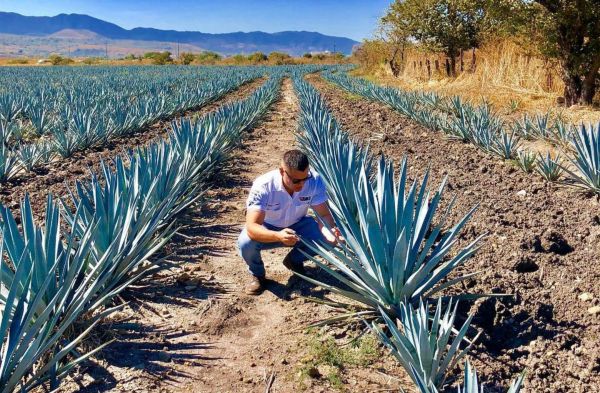 Interviews
In the interview below, Gerardo Madrigal, CEO & Founder at AMAN Tequila, talks about how he entered the spirits industry, his idea behind launching AMAN Tequila, uniquely designed bottles, and upcoming releases.
South San Francisco Conference Center, 255 South Airport Boulevard, South San Francisco, CA 94080, United States.
Register Now