Discovering The Ultimate Whisk(e)y Glass With Martin Duffy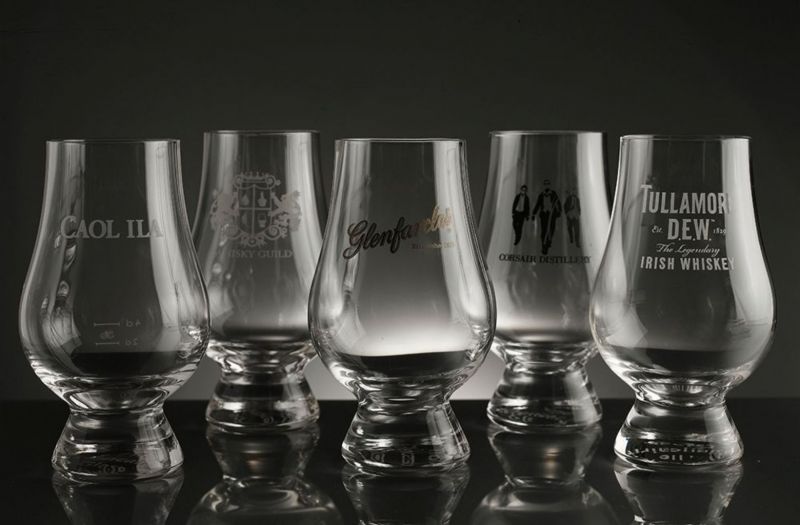 07/04/2022 The Brand Representative of the iconic Glencairn Crystal, Martin Duffy, shares his exciting journey and various aspects of the business of crystals.
Martin C. Duffy is the Glencairn Crystal Brand Representative for the United States and an internationally recognized spirits educator and enthusiast. His appreciation for fine spirits started in his early days of bartending and still continues. He studied the art of distilling with some of the most accomplished distillers, blenders & craftsmen from across the globe. Starting as one of the original Johnnie Walker Scotch Brand Ambassadors, Martin has been in the spirits industry for over two decades, representing some of the spirits giants like Bushmills, Ciroc Vodka, Ketel One Vodka, Jack Daniels, Baileys Irish Cream, George Dickel, Bowmore, FEW Spirits and much more. He has been educating people on fine whiskeys through various events, masterclasses, cocktail summits, and whiskey fests. In 2014, Martin was selected as one of the top 100 Drink Industry Influencers in the United States by Chilled Magazine. Since then he has represented the iconic Glencairn whisky-tasting glass in the United States. He also co-hosts the weekly online whiskey show "A Sip Of Knowledge", along with his friends, distilling scientist Liz Rhoades and whiskey writer/author Lew Bryson. Apart from his love for his enviable roles and sharing whiskey tales, Martin is also an accomplished cartoonist and a fanatic barware collector.
[[relatedPurchasesItems-31]]
Can you tell us a little about yourself? How did you become a part of the company that makes the best whisky glasses?
Born in Chicago as the #9 of 10 kids, I bartended for 12 years while merging into whisky promotions. These programs would lead me to be a DIAGEO Master of Whisky for 14 years, including 2 years in Ireland. Then came 18 months as the National Brand Ambassador for Benedictine French Liqueur and 8-years of co-producing the Chicago Independent Spirits Expo. It was during my DIAGEO days that I met the Davidson family who owned Glencairn Crystal. We all became fast friends, so in 2014, while between jobs, they offered me the position of representing their products throughout the U.S. & Canada. As of this August, it will be 8 years of traveling around the country, attending whisky events, and visiting distilleries.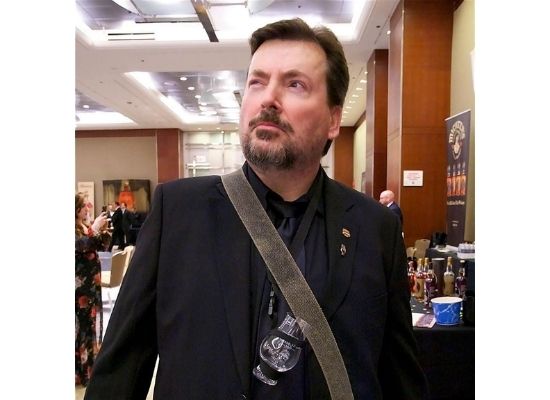 Martin Duffy, Source: Forbes
As a Brand Representative for Glencairn Crystal, could you give us a brief about your role and what are some of the tasks involved?
As the North American Brand Representative for Glencairn Crystal, my job is to look after the sales of the glass and our customers. I look for new potential opportunities, not only for sales but for high-profile partnerships within the Drinks Industry. Helping customers with their orders, answering their questions, and working on developing something new that fits their brand. Perhaps the best part of the job is the travel to attend any & all whisky/spirit/trade events that Glencairn is associated with (which are many) and then while in the market visiting the local distilleries and talking with the owners. This helps give us a better understanding of what the newer, as well as the more established, distilleries, are looking for in glassware.
How do you promote Glencairn Crystals around consumers and trade? Can you take us through some of your marketing strategies?
Obviously, social media is a huge day-to-day part of promoting the glass and other items that we offer, however, the shape of the glass has become so iconic and so vastly associated with whisky worldwide, we receive lots of free promotions as well just through articles & whisky club logos. One of our main goals is to reach out the best we can to small distillers in the U.S. & Canada that host tasting rooms and spirit brands looking to do VAPs for their special releases. Some of this is done through traveling the various distillery trails that are popping up in each state, plus attending as many of the whiskey/spirit shows that are out there. We do host two exhibit stands at the two main distiller trade shows in the U.S. – The American Craft Spirits Association (ACSA) and American Distilling Institute Conference – each held annually in different cities each year.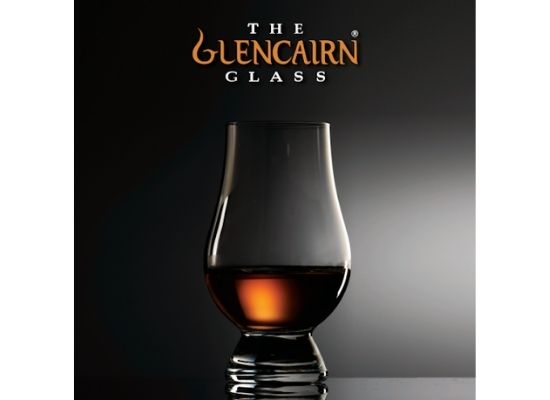 Glencairn is popularly known as a whisky tasting glass and is often called "the official glass for whisky". What was the idea behind targeting whisky as a category?
Glencairn Crystal's founder, Raymond Davidson, noticed way back in the 1980s that there was no glass made specifically for tasting whisky. He was already creating decanters and special bottles for the Scotch industry at that point, so whisky was always a big focus. It also had it's coming out party at the 2001 Whiskyfest, so the natural association was cemented then & there, however, we encourage its use for all spirits.
What is the inspiration behind the unique shape of the Glencairn glass?
The inspiration comes from a number of sources. First, the Cognac tasting glasses that would have the bulb & chimney for nosing. Second, the original brandy snifter that preceded it. Thirdly, the input of five master blenders & distillers who came together to help refine the size, shape & dimensions of every aspect of the Glencairn Glass.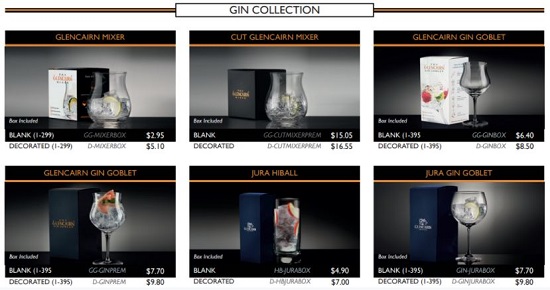 Glencairn's Gin Collection
There is a lot more going on with Glencairn other than making a whisky-tasting glass? Could you take us through some of the other products and services offered by Glencairn Studios?
Certainly. As I mentioned previously, Glencairn Crystal started out making cut crystal decanters & tumblers for consumers, as we still do, but then branched out designing & producing the high-end decanters for the limited releases of the Scotch industry, and later for Bourbons, Canadian & Japanese whiskies. If you see a VERY expensive bottle of whisky in a deluxe crystal decanter and high-end wooden package, most likely Glencairn created it. In addition, we are always expanding our offerings to include different styles of glassware including our popular Mixer (a.k.a. Canadian whisky) Glass, our stemmed Copita glass, and the Wee Glencairn Glass that was created for the smaller sample portions in distillery tasting rooms. We have expanded items to include whisky-related items like the branded water jugs, tasting caps/watch covers for both the Glencairn & Copita glasses, a leather travel case that holds two Glencairn Glasses, tasting trays, water pipettes, and, in recent years, even Glencairn jewelry such as GG earrings, cufflinks & lapel pins. A recent big hit has been our colored Blind Tasting Set consisting of solid colored Glencairn Glasses – Red, Black, Green, Blue & Gold – in a presentation box. We are always busy creating bespoke designs for our current stable of glassware but also developing new glassware for those with a new idea in mind.
What's your take on sustainability? How does Glencairn make sure that their products are eco-friendly and sustainable?
The Glencairn Glasses have gained quite a reputation for their durability within the industry, which helps everyone. Still, our team back in Scotland is always looking at trends that can improve upon the product as well as the production of the glassware. It is one of the reasons that Glencairn is usually leading the industry in innovation and not only keeping ahead of the competition but leading by example.
Glencairn produces both lead and lead-free crystals, what is the difference between both and how does it affect the taste of a spirit?
We are a crystal company, first & foremost, but many people still are afraid of stories from the past of lead leaching off into their drinks. This is why we created the more "consumer-friendly" & frankly, less expensive non-leaded crystal glassware which uses barium instead to provide clarity. As for the actual change in taste, I would say that it would be minimal. The difference lies more in the experience. A leaded cut crystal Glencairn Glass has more heft to it, and such a nice elegance that it just transports you back to a different time and reminds you to savor your whisky more.
How has covid affected your brand? What were the changes made during the initial stage of the pandemic to make sure that the business goes on?
That first month of the lockdowns in 2020 was quite scary, not just for us at Glencairn, but for the industry as a whole. Orders have just stopped dead cold. There was a lot of uncertainty within the company, as I am sure was everywhere. But surprisingly enough, things slowly started up again. We knew there wasn't much tourism going on, and the whisky shows only really started back up in the last few months of 2021, so we weren't sure why we were getting the orders that we did, but it made us feel so good to know that folks in the industry were staying afloat and making things work for them. All of the online whisky groups and their group tastings were also a big help and a welcome sight to see, not only for us but for many of the small producers that they featured. The whisky glass industry is a great barometer of how the rest of the world was working.
How do you incorporate technology and digital tools for brand building? What's your take on emerging techs like Blockchain and AI in the spirits industry?
Most of this is beyond my job description, and I can say that the crystal industry still holds on to many of the traditional aspects of creating beautiful glass. We do not do laser printing on the glassware, though I have seen it done beautifully. We still hand engrave and polish our glassware, especially our cut crystal glasses & decanters. Digitally, the most we have done is delve more & more into promoting our wares through social media, and if anyone needs a catalogue, that is digital as well. For me personally, I like getting out into the marketplace, pressing the flesh, and greeting folks face-to-face. I always find that nothing beats that.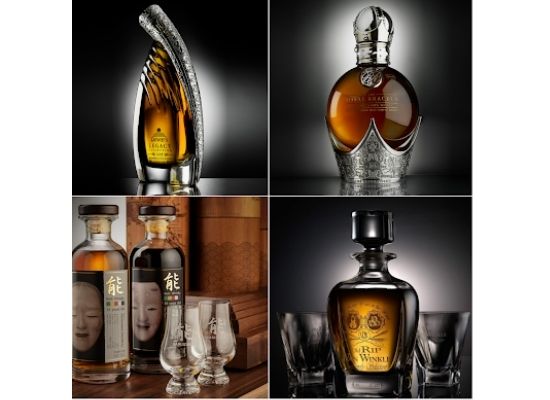 Glencairn's Premium Crystal Decanters
Packaging is a big part of the wine and spirits business and Glencairn provides solutions for premium packaging. Can you tell us more about it, how it started and what's the difference between a normal bottle and Glencairn's Crystal Decanter?
Since we started as a cut crystal decanter company, and crystal needs special handling, packaging has been a majority priority from the very beginning. As time went on, and the demand for more luxury items from both the whisky industry as well as consumers, we had to ramp up our game quite a bit. We still offer a number of very affordable cartons for the off-trade, followed by our higher-end Premium Gift & Presentation boxes for glassware. For the decanters, we start with the Premium Gift Box, but if you want the deluxe cherry wood, velvet lined decanter box, we have those as well. Our design team will also work with brands to create unique wooden boxes, cases, and back bar presentation pieces. It's just one of the many things that help keep the job interesting!
Header image source: Instagram / The Glencairn Glass
Interviewed By Tushar Anand, Writer, Beverage Trade Network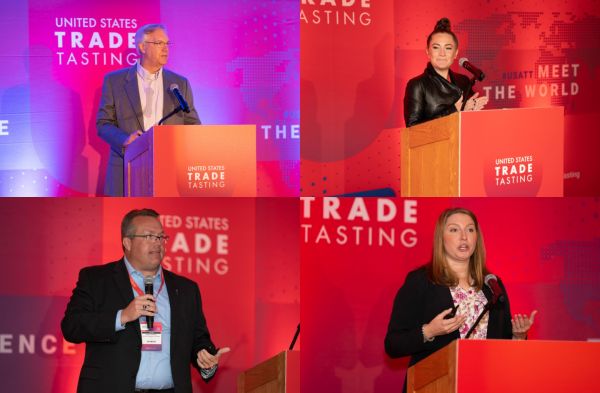 News
Mark Braver, The Fifty/50 Group; Michael E Klauer, Momentum Beverage Team: Jeremy Kruidenier, Wine and Spirits Distributors of Illinois and more take the stage at USATT 2023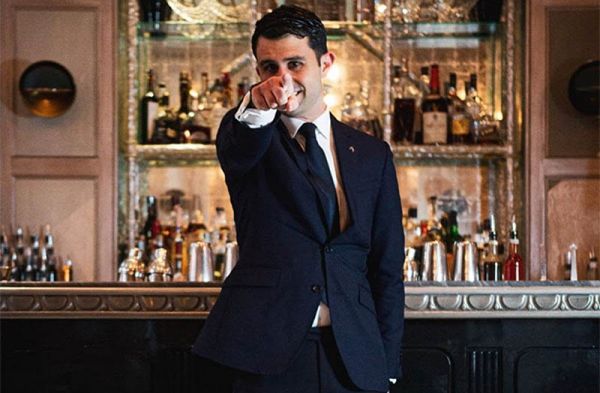 Interviews
The Cocktail and Hospitality Industry has many gems carrying forward its legacy. This article features one such gem shining bright in the UK Cocktail and Hospitality space — Giorgio Bargiani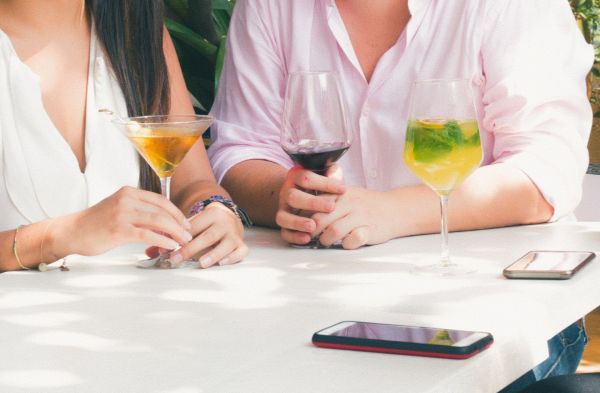 Insights
Technology is moving at a fast pace, but we, the bartenders and mixologists, are not far behind.
South San Francisco Conference Center, 255 South Airport Boulevard, South San Francisco, CA 94080, United States.
Register Now