Interview With The Brand Ambassador For Martell Cognac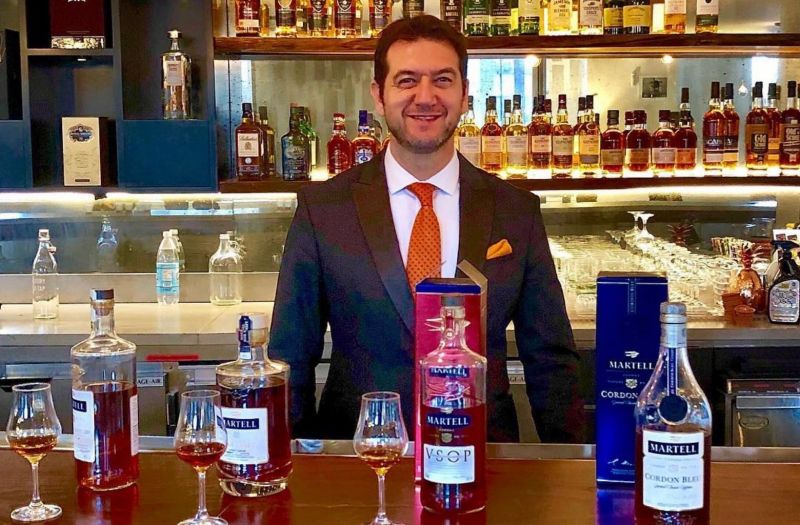 31/01/2022 Chef turned Brand Ambassador, Christophe Pienkowsk is the face for Martell Cognac. Known for his striking personality and his expertise in gastronomy pairing, Christophe shares how he markets his brand.
Culinary expert, Christophe Pienkowski brings a unique background to his role as a Brand Ambassador for Martell. French-born, Christophe has played various roles working with Martell and Pernord Ricard over the past fifteen years. Starting as an Executive Chef at Martell's guesthouse to serving as the International Heritage Brand Ambassador for Martell, sip on some fine Martell while he talks about his journey and some of the most important tips which every beverage professional should know about.
[[relatedPurchasesItems-31]]
Tell us a little about yourself? Being a culinary professional in the past, how did you progress into this role?
I've been a Chef for almost 20 years ( I worked in France/ USA/ Europe-Switzerland in Michelin Star restaurants, high-end hotels, cruise ships, etc. ). My last role as a chef was for Martell, at their guest house in Cognac: the Château de Chanteloup (starting in 2005). After numerous events abroad (mainly in Asia), Martell asked me if I was interested in becoming an Ambassador to the Brand. After a lot of discussions with my family, I said yes! And I've been an Ambassador for the brand for 10 years now! ( first covering Asia / Europe and as the National Ambassador for Martell in the US )
As a Brand Ambassador for Martell, could you give us a brief about your role and what are some of the tasks involved?
I travel all over the US to host the most important events for the brand, to educate consumers, customers (e.g.: restaurant owners, hospitality staff like bartenders, etc…), and our distributors on Martell with exclusive training, tastings, pairing dinners. I also work on the digital side of our development by making educational videos / live IG presentations for my different markets in the US. I do PR as well as interviews and TV appearances.
How do you increase Martell's visibility and promote awareness around consumers and trade?
First thing, I talk about my brand all the time! With consumers, things like Martell pairing dinners are an amazing tool to engage them, who doesn't like a great meal paired with the best Cognacs/Martell cocktails? But we do as well a lot of activations/events in the on-trade world for our consumers to learn more about our fabulous brand! For the trade, we work very closely with the key players of the industry ( buyers, F&B directors, restaurant owners, bartenders, Chefs, mixologists…) to fully understand their needs, and get incredible feedback from the field! We have a common goal, being successful and most of all, pleasing the consumers by bringing them unique experiences with our brand!
What strategies do you use to gain distribution, increase volume sales and gain cocktail placements? Could you give me an example of an account you recently worked with?
The US market is very different from other markets. Even though it is the largest Cognac market in the world, you have to consider each state as a different country. So we have to adapt our strategy to those different markets. In the off-trade, we gain distributions by having promotional events and, where it's possible, by having consumer tasting, that's the secret: 'liquid to the lips'! Once people have tasted our different expressions, and learn about our amazing history ( Martell is the oldest of the great Cognac House ) and unique style, they're convinced! They know that they're enjoying a top spirit and brand.
For the on-trade, once again, by staying aware of what's happening in the hospitality industry (with the help of the key players), we are fully able to place our products in the right place (accounts), at the perfect moment, and eventually, have the consumers enjoying those amazing convivial moments.
What are the 3 things you focus on while pitching your product to buyers?
Martell is the oldest of the great Cognac houses (yet being the boldest and most innovative one - Martell Blue Swift, our number one SKU in the US, launched in 2016, is the first spirit drink made of 100% Martell VSOP finished in Bourbon casks! What a great innovation! )
We have a unique style ( distillations of clear wines, aging our spirits only in FINE GRAIN OAKS ) that gives this incredible smoothness, elegance, and balance to our Cognacs.
What do you focus on in your training and masterclasses? Could you take us through your training module?
For my training ( depending on the audience - mixologists, consumers, distributor… ), I really try to give 3 key points max, but I love to talk about our legacy, without forgetting the future (launch of new products, celebrity partnership ….).
Depending on the time I have, I do presentations without support, with support (Powerpoint), a beautiful one, with the most gorgeous videos), and I also do live cocktail presentations.
A 'classic' presentation with the Powerpoint would :
1. What is Cognac?
2. Martell Heritage
3. Martell style / Know-how
4. Martell pairings (food/cigar/coffee)
5. Tastings of our different expressions
( starting with the 'youngest one' > Martell VS > Martell VSOP / Martell Blue Swift / Martell Cordon Bleu / Martell XO )
What kind of marketing collaborations do you do with Hotels and Restaurants? Could you give examples?
We try to implement original ideas like cocktails or pairings. At the Beverly Wilshire Hotel, for example, we developed a short video (played in the hotel and on social media) to promote a menu we did in collaboration with the Executive Pastry Chef for the month where we celebrated Valentine's Day. It was a menu designed for couples who were celebrating their love. There were 3 different desserts 'for him' (Pour LUI) and 3 different desserts 'for her' (Pour ELLE) paired with either Martell Cordon Bleu, Martell XO, or L'Or De Jean Martell. It was a very big success!
Maintaining relationships with your clients is a big part of your role, what are a few simple yet effective ways to keep that going?
My clients know they always count on me for any request, recommendations, and information. Therefore, I'm always in contact with them all year round. After 6 years in the US, I do have an amazing relationship with them. Whenever I tour the country and meet my clients, it's like we just saw each other a week before, even though the last time we saw each other was 6 months or a year ago!
What kind of digital marketing do you do personally to promote your brand?
I have my own Instagram and Martell Pro account where I can share my 'Martell life' and also news about the brand. I also do Instagram Live presentations from on-premise and off-premise accounts.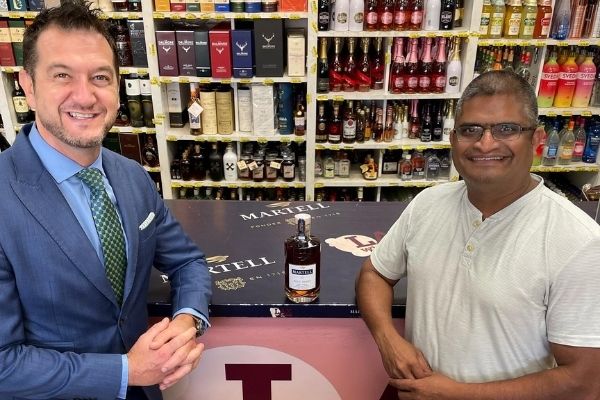 Christophe Pienkowski with Mr. Lax at LAX Wines & Spirits, Washington D.C.
How do you motivate distributor sales reps and what piece of advice would you have for newly appointed brand reps?
When you represent a brand like Martell with a huge history and heritage, it's easier to be fully self-confident and assured when it comes to motivating people who are selling your brand. When you believe 100% in what you're doing, what you're selling ( and of course you love your brand, your job), people will follow you, trust you, and realize that they will also become successful by being part of this incredible history!
For the new brand reps, I always say the same thing: work hard, be open-minded, and stay positive. Trust in what you're doing, accept your mistakes, and embrace even the smallest success. And most importantly, don't forget YOU ARE THE BRAND, you represent your company all the time so you have to embody it! When people see you and talk to you, they have to think afterward: ''I'd love to try her/his brand''!
What's the next big thing in The Drinks Industry?
The next big thing for spirit companies will be to adapt faster and faster to new trends and even to anticipate and understand their needs and be able to launch more quickly new products on the market.
Regarding the trends we see now, first, the Zero/Low Alcohol drink market is still going to grow, and secondly, the growth of 'staple/classic/iconic' brands (like Martell) should last for a while in those times of uncertainty as people are going back to what they really love, enjoy, not 'having the time' to get disappointed by trying exotic/new things they might don't like.
The cask finishing is going to stay for a while, as I was mentioning, incredible innovations like our own Martell Blue Swift which is finished in Kentucky Bourbon Barrel!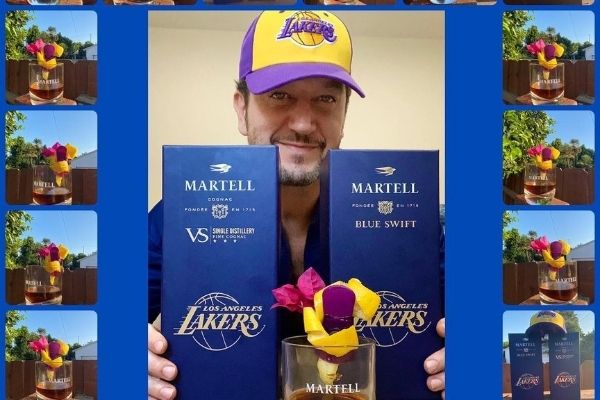 Martell's collaboration with Los Angeles Lakers
Finally, can you take us through some of your favorite Martell cocktails?
My favorite cocktail right now? The Martell Blue Swift Sour is really easy to make at home!
2 parts of Blue Swift
1 part of Honey Syrup
1 part of Lemon Juice
Mix ingredients in a shaker with ice, then strain it in a glass where you added ice. Garnish with a lemon peel.
I also like the Martell Margarita ( or Martarita) :
1.5 parts Martell VSSD
1/2 part Agave Nectar
1/2 part Lime Juice
1/2 part Orange Juice
Salt or Sugar the rim.
Mix ingredients in a shaker with ice, then strain it in a glass where you added ice.
Interviewed By Tushar Anand, Junior Writer, Beverage Trade Network
Image source: Christophe Pienkowsk's Instagram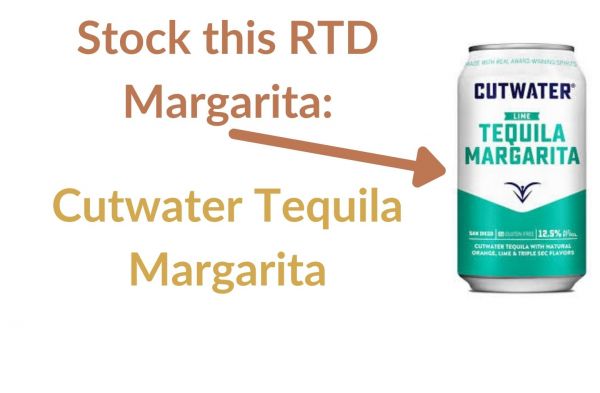 Suppliers Spotlight
This RTD Margarita has been selected by bartenders for bartenders.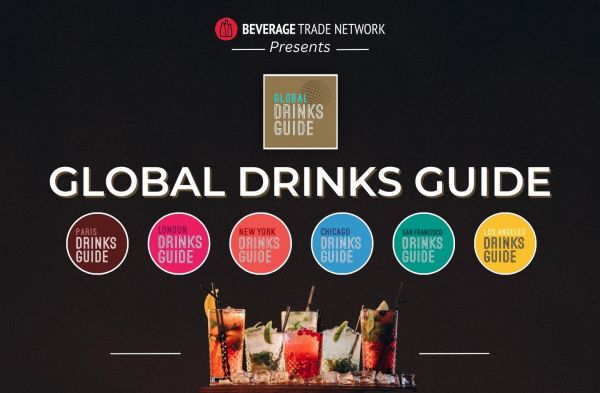 News
2023 Brand registration for Global Drinks Guides is now open. This includes brand reviews, listing, and more for global city drinks guides.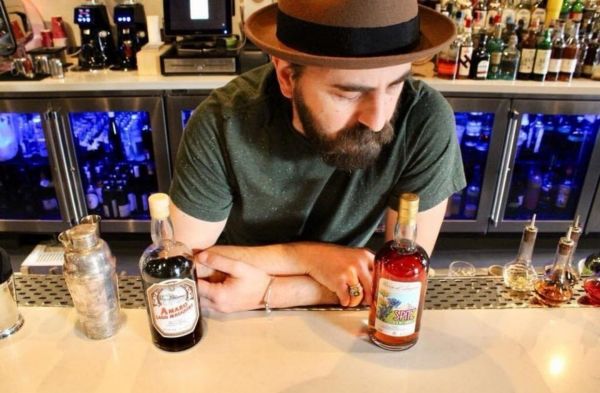 Interviews
Milano to Palo Alto, Massimo Stronati shares his decades of bartending experience exclusively for BartendersBusiness.com readers.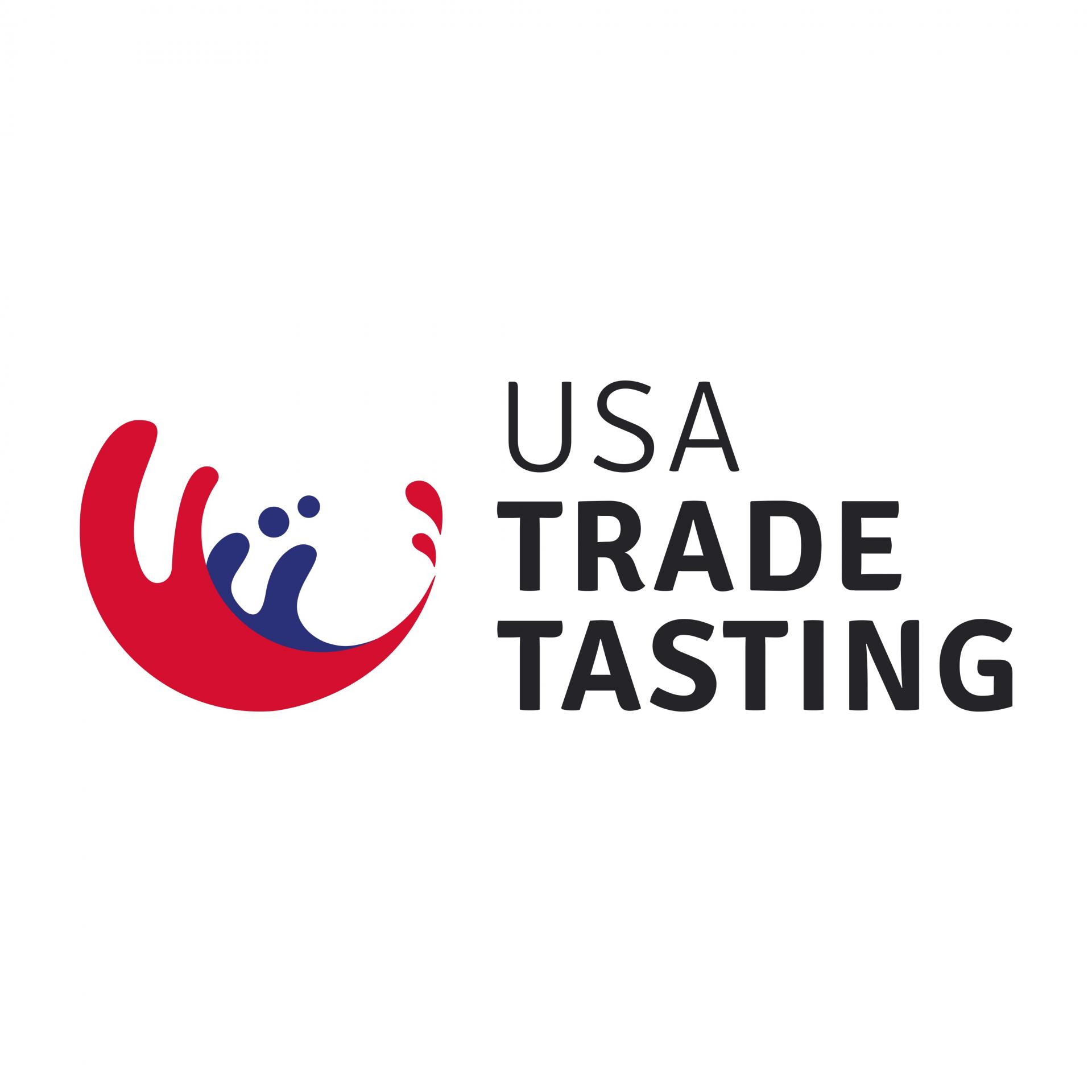 Morgan MFG, 401 N Morgan St Suite #204A, Chicago IL 60642
Register Now
South San Francisco Conference Center, 255 South Airport Boulevard, South San Francisco, CA 94080, United States.
Register Now