How Innovative Packaging is Impacting Alcohol Industry.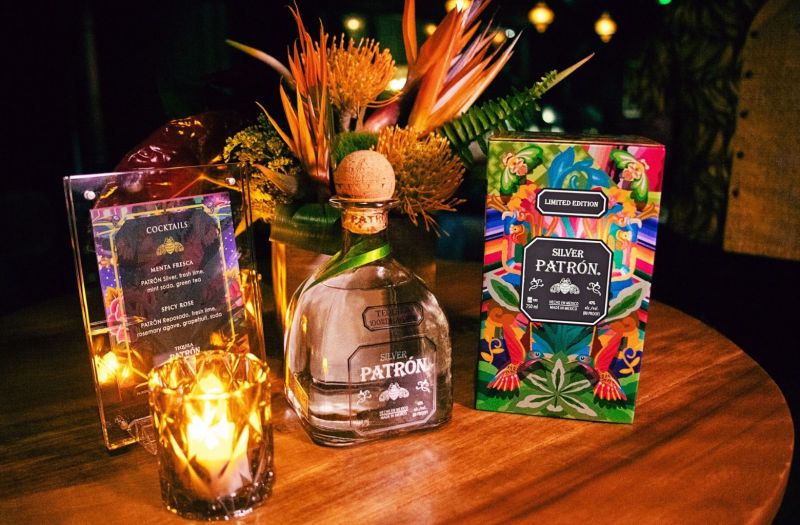 09/08/2022 Create a memorable experience for your regular and potential customers with unique packaging for their favorite alcohol brands.
Even the least expensive alcoholic beverages can provide a memorable experience. Patron and Pabst Blue Ribbon may have different packaging, but for customers, both evoke memories, and they can connect the brand to a specific time.
The fact that "shelf presence" may signify so many things makes alcohol a unique CPG category. Eyes both sober and drunken, see a bottle. For an on-shelf performance at groceries, liquor stores, bars, and nightclubs, we must test a brand strategy.
You can take the design of your alcohol packaging lightly if you want the business to compete in the market. Test everything, including the kind of bottle, its shape, the logo, and the product messaging. But before alcohol brands hit the market, they need to test it once more with iterations of their packaging designs.
Alcohol Packaging Boosts Innovation
It is not surprising that such a large industry boosts innovation across all CPG beverage categories. Only market potential does not inspire innovative packaging and creativity. The industry has integrated innovation into its structure as a society.
[[relatedPurchasesItems-31]]
If you study the history of alcohol branding, you'll learn that many of the purchase motivating factors used now emerged during the Prohibition era. Formulations from beer to whiskey had to be done discreetly and affordably due to the need to apply creativity.
Experience also inspires innovation. CPG products that have entertainment value make planning more enjoyable. Brand strategy discussions for tequila tend to be more exciting for teams than for staplers.
What would make you excited to get up for work? Craft brewers, which are new to the market, are an excellent example. These microbreweries, which emerged out of a passion, offer on-site serving and can distribution. Innovation exists at every level, from technological advancements to identify a new market niche.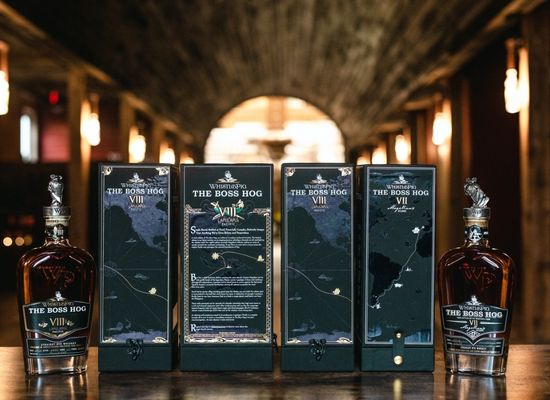 Image Source- Whistle Pig
Should you adopt the popular art trends for alcoholic beverage packaging? You shouldn't duplicate the design of a product's package just because it has a certain theme. Replicating a brand is the ideal strategy for mediocre revenue.
How can you meet consumer expectations? The internal team and a creative agency work together to achieve industry standards and stand out in the market.
Brands that Leave an Impression
The liquor packaging design is still heavily influenced by storytelling. A customer's glass has a piece of history that is poured from customized glass packaging.
Consider how you may make the consumer feel better when designing liquor bottles. To execute this strategy, you can use a sophisticated appeal, a sense of nostalgia, and a hint that you are offering them a fine-quality product.
The luxury whiskey brand WhistlePig has already increased its revenue and captured more than 16% of its target market by using sophisticated packaging design to appeal to its customers. Celebrity engagement is also an increasing trend in alcohol brand strategy. Celebrities like Mark Wahlberg and Duane Johnson support these companies and invest in them.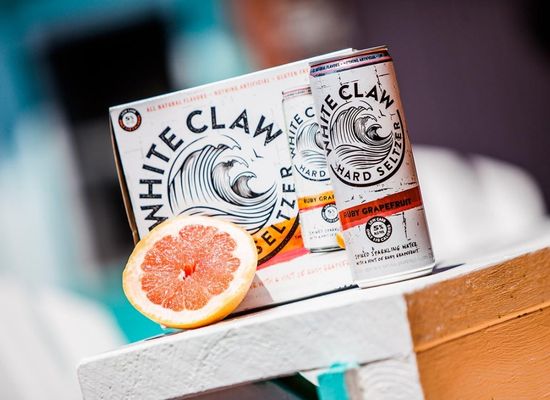 Image Source- White Claw
Infused Seltzers
Market share continues to be captured by infused seltzers. Players are currently utilizing all of the primary components of alcohol. Tequila, vodka, whiskey, brandy, gin, rum, beer, and wine are also on this list. Brands have invested heavily in this sector! Water firms like Topo Chico's Ranch Water and many popular liquor brands are now becoming competitors.
Due to Covid-19, the trend for these products skyrocketed as bars and restaurants were closing down. Spirit seltzers companies like White Claw allowed consumers to have a mixed drink at home while relaxing. Will the reopening of bars cause this trend to slow down? Doubtful.
Innovation that results from "having no other choice" and finds use in the marketplace survives. As long as there is a need, these things will be around. Alcoholic seltzers will be a big rival for spirits companies as the price of premium alcohol rises.
The issue with this type of pre-adolescent alcohol is that nearly all alcohol seltzers have the same appearance. The can's graphic design is the only thing that has changed. There is a significant possibility of revolutionizing this market by developing cutting-edge packaging that closely resembles the mixed drink experience.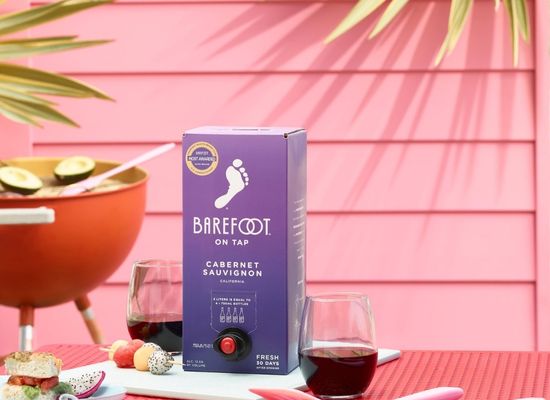 Image Source- Barefoot Wines
Wine Packaging Design
Remember the way how Barefoot Wines entered the market (of course without shoes) and caused wine enthusiasts to set down their glasses? Before they realized it, these wine experts saw the wine industry transforming forever.
Sustainable packaging is gaining cult-like popularity among a certain population. In addition to craft breweries that appeal to surfers and eco-friendly consumers, the wine industry also has a following that is open to the concept of sustainability. Considering the importance that wineries give to the grapes, it is reasonable for their environmentally conscious consumers to seek recycled materials in the wine bottle designs.
There is an opportunity for the wine companies to take inspiration and follow the spirits sector. They can create gift sets with food pairings and special items for their customers.
Alcohol Packaging Strategies
An effective design strategy for alcohol packaging embraces customers of this generation while clinging to nostalgia. Winning in the alcohol CPG industry requires finding synergy between these opposing strategies. Before finalizing your alcohol packaging, you should think about the following tactics.
Consider the Experience
Recognizing your ideal customer in marketing alcoholic beverages is only the first step. Think about how customers will perceive the graphic design and product packaging. Keep in mind that you not only compete for on-shelf but also in bars.
"I'll have what he's having" and "I'll have one of those" are common phrases. These common sayings did not just happen. When a beer brand's beverage packaging design is aesthetically pleasing and well accepted in the communities, the sales of that brand automatically rise.
Walk through the life of your product as part of your brand marketing plan. Consider where it will be ideal to have your beer while designing your packagings, such as by a pool, a fire, or a table.
Private Label Alcohol Brands
Brands created by people who are passionate about the process can use their knowledge of the market to their advantage and become the go-to source for private label brands, like Kirkland from Costco. Using this win-win strategy, you may get the business you need for short-term capital. Your alcohol brand strategy can develop this way until it is prepared for expansion.
Sustainable Packaging
When sober, we care about sustainability, but what happens after a few drinks? As previously indicated, a segment of consumers in the wine and beer industries have a soft spot for environmentally friendly packaging. Does this apply to craft distillers, and will the major beer brands be affected? Should Napa reconsider its methods for producing wine bottles?
We applaud your decision to include sustainability in your company's culture. However, it would help if you didn't assume that this commercial strategy results in customer loyalty. Rarely the buyer interest and buying intent are similar. It is important to ensure that the packaging design firm with which your alcohol brand ties up conducts testing on factors that influence purchasing decisions, such as sustainability.
Direct to Consumer
D2C must be a major deal. Brands are still attempting to determine how to make direct-to-consumer funnels profitable. It is advised that you follow the rule of playing it as it lies, as they say in golf. It means trying your hardest to have a direct-to-consumer funnel, but be aware of the reality of the circumstance.
Consider releasing limited editions of your products before going D2C completely. Or work with other products to promote them across markets. By committing to something for a limited time that will increase brand awareness, you may assess your capacity to develop online transactions with lower risk.
Today many packaging design companies can help you to become a winning alcohol brand in the market with the help of their proprietary packaging designs. You have to ensure that their packaging methods use recent trends like sustainability.
With the help of such dedicated packaging design companies, your alcohol brand can easily outperform the competition and increase revenue.
Header Image Source: Patron
Written By Aparna Dutta, Beverage Trade Network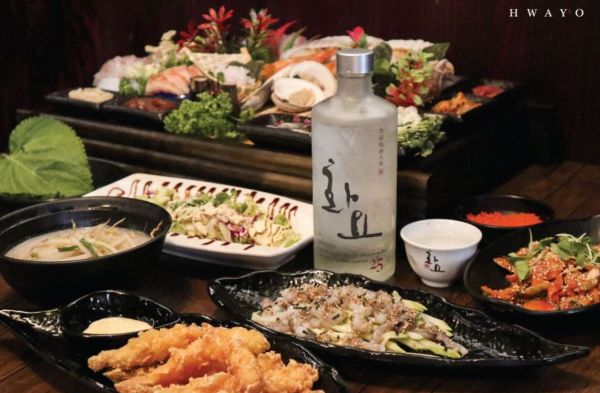 Operations and Management
Sit with your friends over a BBQ, enjoy a bottle of soju, & create unforgettable memories.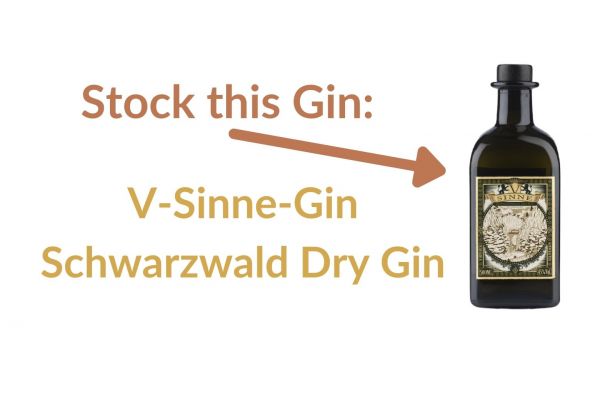 Suppliers Spotlight
This Gin has been selected by bartenders for bartenders.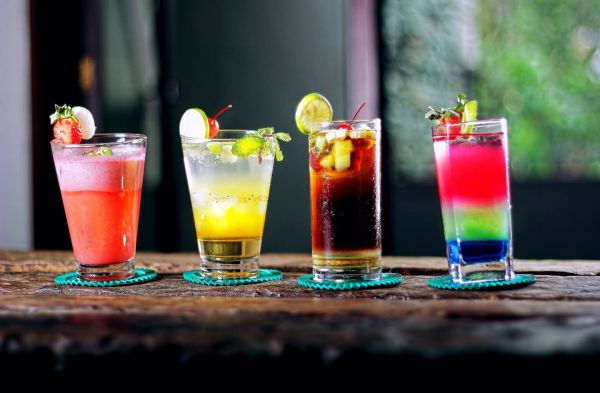 Insights
"It is better to create than to learn, creating is the essence of life" - Julius Caesar
South San Francisco Conference Center, 255 South Airport Boulevard, South San Francisco, CA 94080, United States.
Register Now