"Consumers Need Transparency, And That's Something I Highly Encourage."- Says Jackie Zykan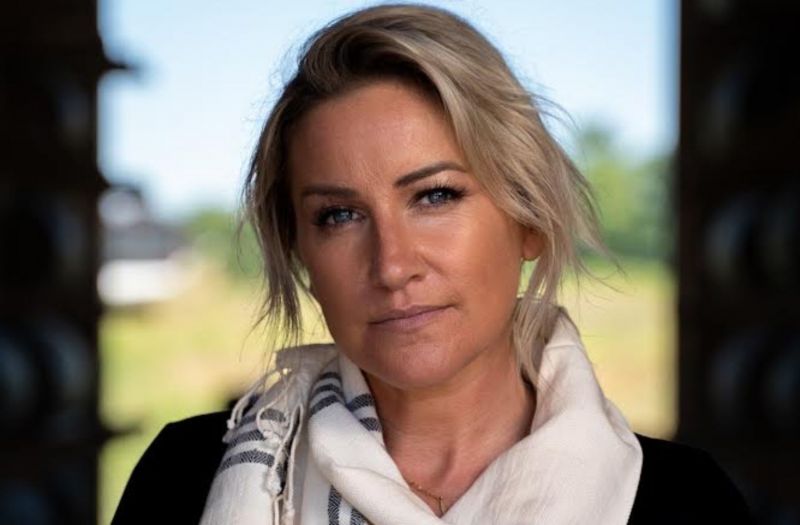 15/07/2022 Jackie Zykan, a well-known face in the spirits sector, shares her experience working as a former master taster at Old Forester, Brown Forman, and her beginnings as a master blender for Hidden Barn Whiskey
Jackie Zykan is well known for her palate. She started working for Old Forester in 2015. Throughout her tenure at Old Forester, she was responsible for sensory analysis of whiskey for standard and special releases and the single barrel program. Zykan announced that she would be leaving Old Forester on July 1st this month, after working at Brown Forman for seven years, to become an independent consultant specializing in blending, cocktail strategy, and sensory education.
Zykan is currently putting her theory on what makes a great whiskey brand to the test as she ventures into the broader whiskey market to carve her path as an independent consultant. Jackie has teamed up with Denver's 5280 Whiskey Society Founder Nate Winegar, 5280 founding member Matt Dankner, and Royce Neeley to launch a new brand called Hidden Barn. In the interview below, find out more about her aspirations and her new brand - Hidden Barn.
[[relatedPurchasesItems-31]]
Hi Jackie, From starting as a Mixologist to then becoming Master Taster at Brown Forman and now finally Blending Whiskey and partnering for a new project, How has your journey in the spirits industry been like? Can you tell us a little about your background?
It has certainly been a long and multifaceted road. I started in the service industry as soon as I legally could work. I worked my way up from a dishwasher, to a hostess, to a busser, to a server, to the bartender, then manager, then beverage director before leaving the on-premise side of the industry. I have always said yes to every opportunity that arose, no matter how many hours a week I was putting in. I picked up side hustles for a multitude of brands until finally making the switch to the brand side full time. With Brown Forman, I was able to combine my chemistry and biology educational background with industry experience, and after a very enjoyable tenure with Old Forester, was able to pursue this new independent chapter.
Can you tell us about your new venture Hidden Barn and your role?
My primary contribution to Hidden Barn is as Master Blender, compiling batches for products and identifying single barrels for private picks. But, as any small business goes, we all wear multiple hats. I'm able to apply my marketing experience gained over the years for the project as well. Being an owner of the brand makes the extra hours all the more rewarding.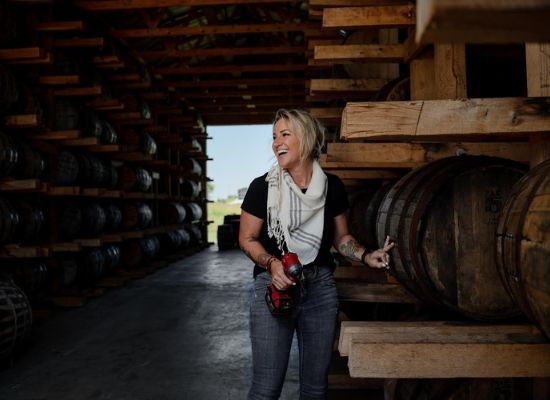 Image:
How will your education in science, chemistry, and mixology help you in your current role?
Distillation and maturation are quite simply a direct application of that science. I approach everything from a balance-driven mindset, whether it be whiskey or cocktails. Having a broad scope of experience under my belt is opening up some really exciting opportunities for consulting work industry-wide, outside of just whiskey.
What has your experience as a Master taster at Old Forester, Brown Forman been like? Can you tell us about it?
Brown Forman is a very strong brand-building company, and my experience there has helped me strategize long-term brand growth. The mantra there is quality first, which I have always been aligned on, and the training and experience in my Master Taster role have given me a skillset to be able to apply category-wide. It was an amazing experience working for them, and I will always cherish my time there and the relationships formed. They were truly my family for 7 years.
When were you first introduced to Bourbon? What is your approach while tasting Bourbon?
As I am not a native of Kentucky, I didn't dive into the category until relocating to Louisville 13 years ago. A friend in Louisville introduced me to Old Forester and that started the love affair with whiskey. I have a different perspective on the tasting process than most, as I have been doing it professionally as opposed to recreationally for the majority of my time with it. I lean towards lower proofs; it's easier to detect defects in a product that way, and honestly, I default to cocktails when I'm off the clock (but really, is there an "off the clock" anymore?). When it comes to descriptive analysis, such as writing tasting notes, I spend all day with a glass, letting it open up and just taking my time to see what it reveals to me. I prefer a wider glass than a Glencairn, especially with the ever-increasing proof points these days.
Did you face any challenges when you entered the industry? Can you tell us about them? How did you overcome them?
Absolutely. There's still an uphill climb when it comes to gender and also age equality, and I have missed out on my fair share of development opportunities and side gigs because I was a young female. I think there is an unspoken stressor in the industry as well when it comes to work/life balance. Unorthodox hours can wreak havoc on personal and family life, and higher than average alcohol consumption is such a demand on you physically. I have had to learn the hard way to say no to things, but I consider that a luxury I now have. I put my time in early in my career, and now I feel secure enough in my personal brand that I can do and be anything I want. I include my son in what I do, I bring him to the distillery and warehouses, and I even let him smell samples, obviously not taste. When you're passionate about something, it's easy to dive deep and that can mean sacrificing other elements of your life. Finding ways to incorporate it all together as much as possible is a game-changer, and choosing to work with and for people who prioritize work/life balance is key.
According to you, do you think consumer preferences have changed over the years?
They have. Consumers need transparency, and that's something I highly encourage. With transparency comes empowerment of decision making, and it pushes brands to prioritize quality ingredients. We have seen a trend of higher and higher proofs in whiskies, which I think is interesting but not necessarily sustainable. I think there is a multitude of drivers in that, ego being the primary one, as the higher the proof the more seasoned whiskey drinker you're defined as. That's just not the case, there are so many gorgeous and nuanced lower-proof products out there. It all just comes down to balance.
How do you explore new markets for your brand and focus on business development?
Kentucky and Colorado were a given when it came time to decide where to launch. Our team occupies both states, and since there are only four of us, it's most efficient to stay close to home in the beginning. After that, we are expanding into markets with a heavy bourbon enthusiast presence. This isn't a cocktail-menu-priced product, so knowing our audience is what guides development planning. We are in no hurry for world domination, we're just a small group of people that want to make a living doing something we love. We want to maintain balance in our lives while doing that, and that helps us plan our expansion rates. This isn't a situation of false scarcity to drive interest, this is us exercising our freedom to make our brand and our company exactly what we want them to be.
What advice on tasting Bourbon you would like to give to someone who is new to it?
As counterintuitive as it may seem from someone who pays their mortgage based on being able to sell whiskey, my biggest piece of advice is to not force yourself to like it. Luckily, there are so many different brands out there that the flavor profiles are diverse and now more than ever there is truly something for everyone. But if whiskey isn't your thing, that's completely ok! Also don't feel pressured to drink it neat. Cocktails are an amazing way to explore the category. I don't drink it neat when I'm not at work, and I have absolutely no shame in admitting it.
What according to you has been the biggest highlight of your career so far?
Making this leap into independent ownership from a safe corporate setting has been. Hands down. It was the riskiest decision I've ever made, but it was the right choice. It was not easy, and I have never been more terrified in my life, but I am incredibly proud of myself for being able to make it to the other side.
Finally which is your favorite expression of Bourbon and why?
This is the hardest question you could ask me! I love so many of them, but I do have a style I lean towards. Proof-wise, my sweet spot for Bourbon is 95-100, and I prefer a more traditional mash bill. My palate gravitates towards the sweeter side, so high rye doesn't resonate with me as much, but I do appreciate the balance rye brings to the equation. There are just too many great whiskies out there to claim one as being my favorite.
Interviewed By Aakriti Rawat, Beverage Trade Network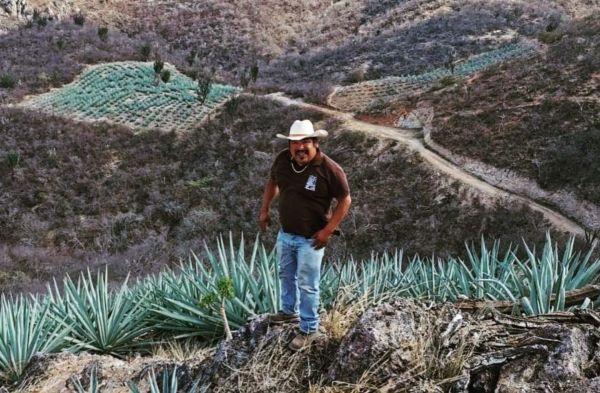 Suppliers Spotlight
Only fully mature or "capón" agaves are harvested, and for every agave that El Rey Zapoteco harvests, five seedlings are planted to ensure the sustainability of future generations.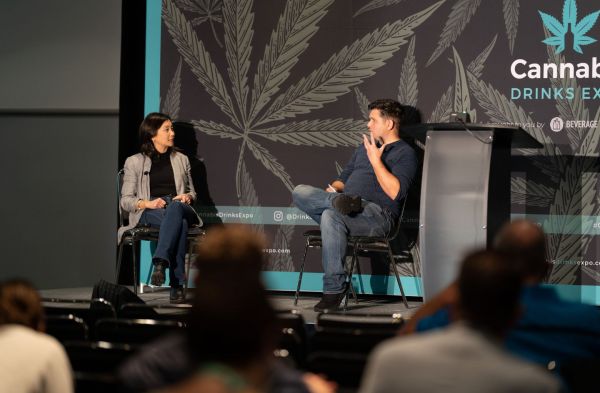 News
Discover fast growing cannabis drinks brands at the 3rd Annual Cannabis Drinks Expo on July 28 in San Francisco and on August 2 in Chicago.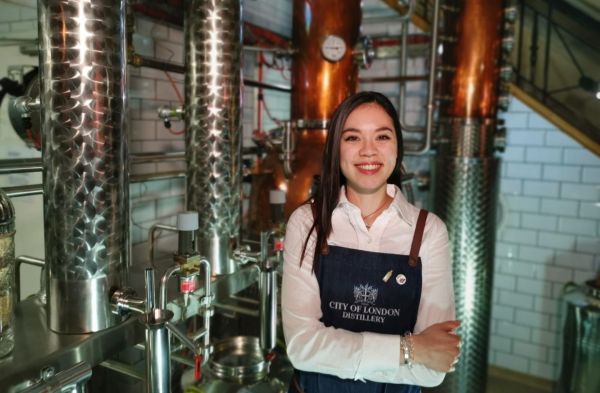 Interviews
Georgia Billing is one of the leading female bartenders of the London drinks scene. Here's what she thinks of bartending and how she navigated during Covid-19.