How To Build A Cocktail List That's Good For Business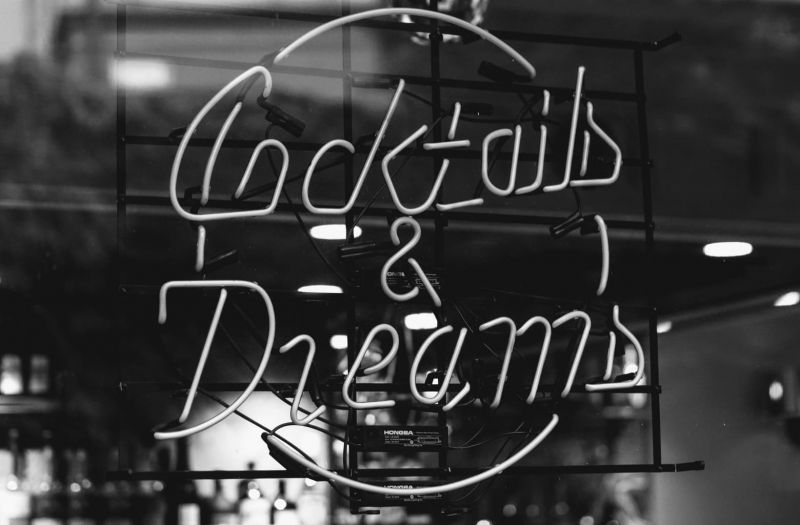 27/03/2019 The so-called 'cocktail revolution' continues apace with the interest from consumers and the pleasure it brings can also be good for business – provided you understand the market dynamics and follow some basic rule.
The growing interest in cocktails very much mirrors the growth of craft drinks in general, together with a willingness by consumers happy to try new flavours: new flavor profile craft gin sales are booming, with the gin category as a whole having passed the £1 billion mark a little more than a year ago to reach £1.6 billion today; rum sales too have now passed £1 billion in sales, thanks to new craft introductions, older expressions, and new flavors; tequila sales are forecast to outperform the wider spirits market and will have risen by some 15% in a little over 3 years, with the smokier taste of mezcal, also made from agave, a new favourite; vodka delivered not far shy of £2 billion to the spirits category, with new botanical-infused vodkas hitting the market; American, Irish and Japanese whiskeys continue to benefit from increased interest in premium and super-premium products with new on-trend secondary finishes driving growth; the value of Scotch whisky sales have also grown by almost 9%, reflecting a steady increase in more premium, single malt whiskies.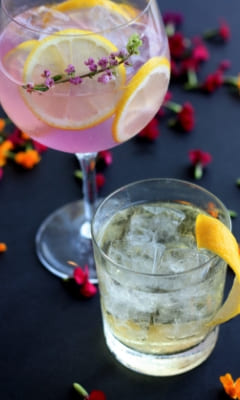 The world's most popular cocktails – a view formed by looking at any number of articles and blogs to arrive at a global 'Cocktail Top 10' – all use one or other of these spirits, and each is a contender when shaping any cocktail list: whiskey features in two of the 'top 3' in the form of an Old Fashioned at No.1 (don't forget the Angostura bitters), and a Whiskey Sour at No.3. Gin comes in at No. 2 as one of the 3 main ingredients in a Negroni (the others are Campari and vermouth – both on the up in terms of sales growth). It's a battle in terms of the spirit for No.4, a Dry Martini, with many bars now offering vodka instead of gin. No. 5 is a Daiquiri, actually the most ordered rum drink in the world. No. 6 is the Margarita (tequila), No.7 a Manhattan (rye whiskey), No. 8, a Moscow Mule (vodka), No. 9 Espresso Martini (again, vodka), and No.10 a Mojito (rum).
You're not going to go far wrong with these 10 as the foundation for building a cocktail list – they're in demand and so are bankable'safe serves' – but there are no hard and fast rules if you want to take the list further other than to make sure your customers will want to choose to drink them. This will, in turn, depend on your venue and what your guests are looking for, not forgetting the skill of your staff in making them and the space and time to make them properly to ensure the customer experience – and what they spend – is optimized.
Whilst the Bloody Mary doesn't appear in the Top 10 cocktails globally, it's another great foundation for a cocktail list and, properly made, is as good away of earning a reputation for a great cocktail list. However, there's a difference between paying lip service to cocktail-making and earning a reputation for serving great cocktails. If you're going for creating a strong reputation with your cocktails seen as the 'best ever' then the 'Best-ever Bloody Mary' is as good a demonstration as any of the need to stock the best ingredients, having properly trained staff, the time available, and the bar facilities in place. For this Bloody Mary, start with a well-chilled glass, add 2 parts chilled craft vodka to 4 parts chilled organic tomato juice, 4 shakes of Worcester sauce, 4 shakes of Tabasco, half a teaspoons-worth of freshly grated horseradish, depending on the kick you're looking for, a pinch of sea salt crystals (or celery salt), a grind of fresh black pepper, a squeeze of lemon juice, stir well; after this, add a garnish of a small, trimmed fresh celery stick, another grind of black pepper, a sprinkle of fresh aromatic herbs and then add half a slice of a freshly cut lemon. Let's talk about ice: whilst there are gluggers, it's more likely that the drink will be sipped and ice dilutes – so my recommendation is to provide cubed ice separately so it can be added to an already-chilled drink by the customer to suit.
[[relatedPurchasesItems-31]]
Whilst quality is a key ingredient in itself, building a cocktail menu is also about you putting your own spin on things: so your Piña Colada (another one to add to your cocktail list) could contain cream from a well-known organic (local) supplier; whilst your Espresso Martini (No.9 on the global cocktails list) can be made from a special coffee roast and blend to add a frisson to the experience of choosing this at your venue. It's also possible to stand out by not only looking at what you serve but how: so things like glassware come into play. This is also the case with how you put together the descriptions of your cocktails: starting with the brand of alcohol, its particular flavour profile – the growth in craft spirit distilleries has opened up any number of new tastes – even whether it comes from a local producer, perhaps even the strength of the spirit being used (an export strength vodka has a different mouthfeel to a 37.5% ABV 'off-the-shelf' product). Adding cocktails using less well-known spirits, such as mezcal, which, like tequila, is made from the agave cactus, but with a different taste, or cachaça, which is similar to rum, will add interest to your list.
Cocktails are not all about spirits: wine-based cocktails are a great addition, too. From the classic Champagne cocktail (with cognac, itself a wine-based spirit) and the myriad of well-known brand names that can go into making something that stands a chance of tasting better than a mass market Prosecco and a 3-star 'cooking' brandy: think Moët &Chandon (vintage or not) and a VSOP Hine Cognac,to something very different, using pisco, a grape-based liqueur from South America; or, thinking of seasonality to ring changes to your list and create another point of difference, something like a peach and basil white sangria, a great summer cocktail, where you can add descriptions of why, say, you're using white-fleshed peaches instead of yellow, the particular type of white Spanish wine you've chosen, and even the fact that you could be using home-made sparkling lemonade…
Today it's also about NO-LO cocktails – low and no alcohol drinks. These can have just as much taste, albeit different, as their alcoholic cousins and should definitely be included on your cocktail list. They're also banging on trend in terms of a move to people consuming less alcohol overall (more premium, less volume). This is something that's been reflected in the star performance of premium mixers, too, which have become a 'must have' in any list, and every bit as important as the 'main ingredient', highlighting and accentuating any and all of your carefully crafted cocktails.
It's about adding interest and intrigue at the same time as providing the opportunity and the justification to price at a higher level. However, there are a few caveats and it's important to get the basics right: it's no good offering cocktails, no matter how good the margin, if your staffing levels mean you're leaving half a dozen other customers waiting to be served; nor is there any good purpose in producing a cocktail, no matter how utterly delicious, where you're not going to make a proper margin: you need to know your clientele and your cocktail offering needs to reflect the venue; whilst it will pay to include the most popular cocktails on your list, it also pays to keep things simple by offering cocktails that contain only 3 or 4 ingredients which represent simple serves for you, but are nevertheless interesting to drink; training is key, as are staffing levels: it's only by getting these right that it becomes possible to speed up the serving rate, as well as enabling you to expand your list.
**
Cocktails can be fun – and not only to taste but to look at in this Instagram age – and getting the basics right and building a list that's unique to you and your venue can be good for business, too.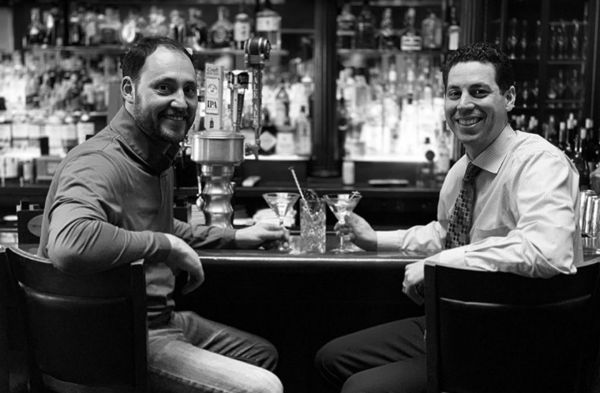 Suppliers Spotlight
Their mission is to upend the perception of gin as a singular flavor profile and highlight the broad range of styles and botanicals in gin recipes.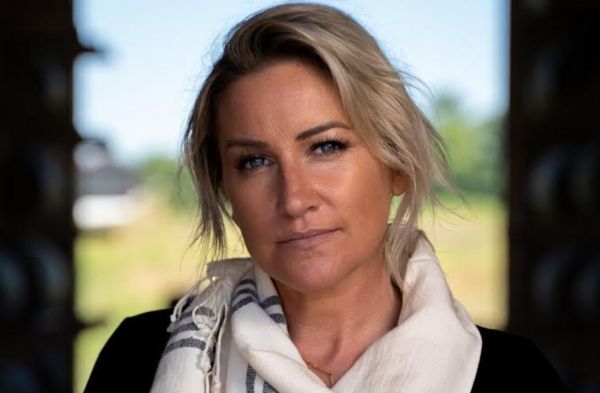 Interviews
Jackie Zykan, a well-known face in the spirits sector, shares her experience working as a former master taster at Old Forester, Brown Forman, and her beginnings as a master blender for Hidden Barn Whiskey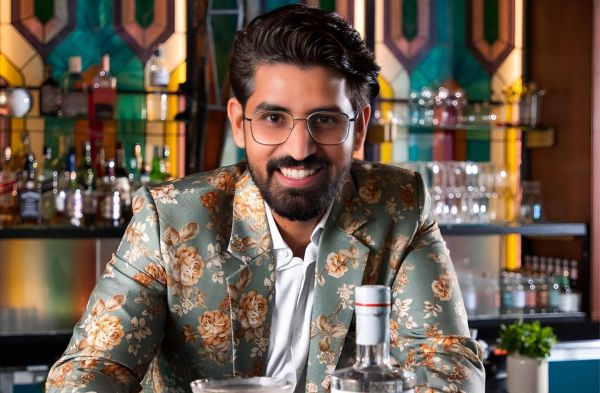 Interviews
Jeet Verma is one of the most awarded bartenders in Asia. Bartender Business chats with him on how to increase beverage sales in bars and what does a good bartender look like
South San Francisco Conference Center, 255 South Airport Boulevard, South San Francisco, CA 94080, United States.
Register Now