How Bars Can Tweak Their Strategy To Amp Up Sales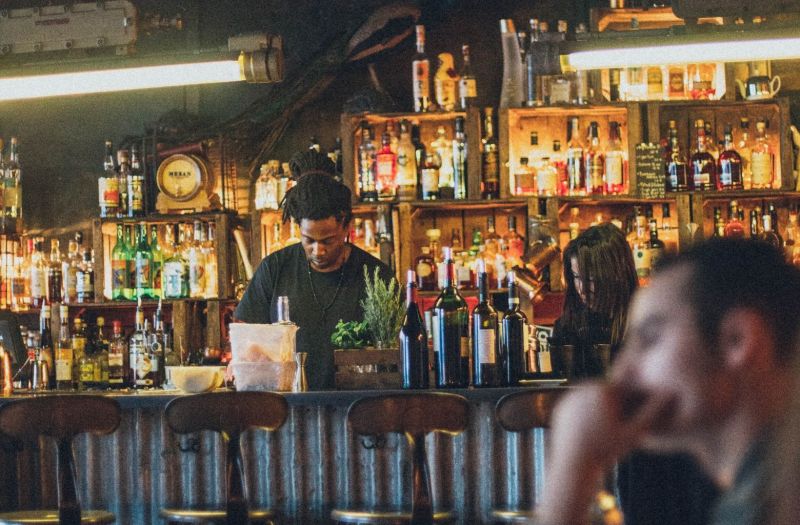 18/05/2020 Here's what bars can do to tweak their strategy to amp up their delivery and pick-up sales.
With the closure of on-premise establishments, bars have successfully shifted to offering customers delivery and pick-up services. However, a lot of bars are still seeing a huge gap where the talks of sales lie. Not all bars are making enough money, despite the delivery and pick-up services they're offering.
As trends change, so do strategies. Look at this unfortunate time as a change in demand, and figure out what are some things you can do to drive your sales. As a bar, it's important to get with what's going on, and meet the demands of consumers. So what you actually need to do is sit down and rework your strategy so you can get your sales going up again.
Here are a few ways in which bars can change their strategies to amp up sales.
1. Rework your menu
Don't get us wrong, your menu is probably great, and it has brought you immense sales in the past - but right now, customers might not exactly want what is on your menu. We're going through a literal pandemic, where people are not really stepping out. They're surely not going to want to sit home and eat fancy steaks, or delivered oysters. Instead, they want comfort food.
"Customers are looking for food like chicken pot pie, mashed potatoes, maybe a good pizza, and more" said Doug Zeif, CEO of Next! Hospitality Services, and owner at High Dive restaurant West Palm. We spoke to Doug about what he's doing with his restaurant right now, and his first advice was to change up the menu to fit the demand of customers.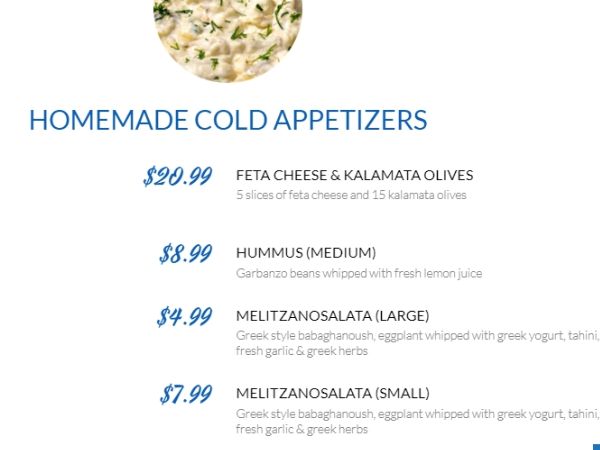 If you take a look at Delphi Greek restaurant in LA, you'll see how their menu fits the demands of people right now. Those looking for Greek food probably want something homemade and something that would taste good cold as well, so Delphi worked it out that way. And check out the prices, something that can fit in various people's budgets.
So what you need to do right now is find out what customers in your area are looking for. Find out what they're eating and drinking right now, what they're ordering for delivery, and what they're picking up from bars and restaurants. Once you know this, you'll be able to rework your menu according to what your customers want. It's as simple as demand and supply. You give customers what they want, and your sales are bound to go up.
2. Offer deals and discounts
Let's be honest, a lot of people are working from home right now with reduced salaries, and a lot of people have unfortunately been laid off as well. However, people are still eating and drinking. So right now, what you need to do is mold your offers to their satisfaction.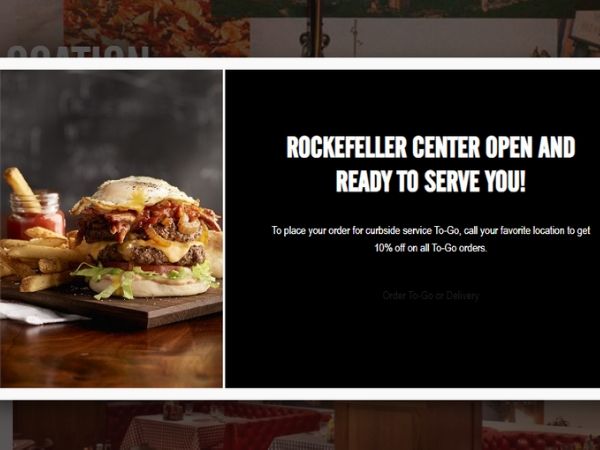 A great example is Bili's Bar and Burgers in New York. They're offering a 10% discount on all to-go orders, and of course, this is attracting lots of customers.
Offer deals and discounts to your customers that will drive them to order from you. You can create combos such as burgers and a beer for $6.99. You can also create offers such as "Order over $20 and get free delivery", or "Order over $15 and get a free beer".
These offers will attract your customers, which in turn will help in amping up your sales.
3. Let customers know what's going on
This isn't necessarily applicable only to times of crisis, but it's a strategy that works all the time, and you definitely need to work on it. People like to know what's going on, it helps them trust you more, and it helps build your credibility as well. What you need to do is keep customers informed. Use your social platforms as a way to inform customers about what's going on at your bar right now.
● Tell them your safety protocols
● Show them how you're offering contactless delivery and pick-up
● Tell them about your deals and discounts over social media, emails, texts, and calls.
● Are you launching something new? Let them know.
Keeping customers in a loop will help them trust you more, which will not only increase your sales, but will also help in amping up your status as a bar in the community.
4. Create weekly menus/specials
This is kind of the oldest trick in the book. People love ordering from the specials menu, and instead of having a constant menu - you can switch it up to a weekly menu. So for example, one week you can order a selection of burgers with different beers, the other week it could be pasta, and so on. Theming up your weekly menus will help in keeping customers on edge as they would be anticipating to see what's next.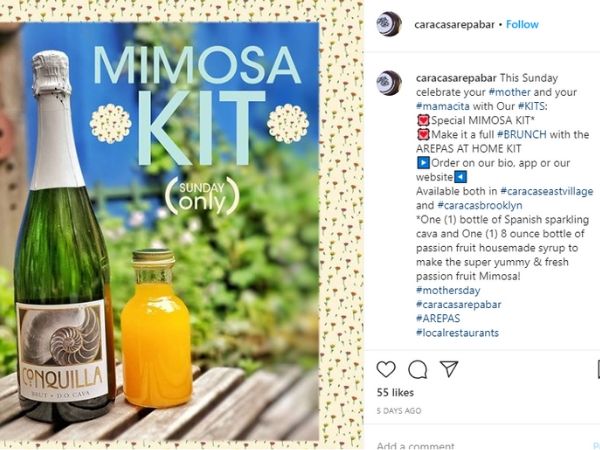 A great example is Caracas Arepa Bar, located in Brooklyn, NY. They offer a Mimosa kit on Sundays, with which you can make your own mimosas at home, easily. Offering specials like these help in attracting clients to not only your specials menu, but your regular menus as well.
Another thing you can do is offer themed deliveries. So for example, if your menu this week is Mediterranean, then you can throw in a cocktail recipe, maybe some themed cutlery and paper napkins, just to make sure the customer enjoys the meal. This will help in bringing in repeat orders, and the buzz that it will create will also help in gaining new customers.
5. Build up your communication with clients
One thing you might want to add to your strategy to amp up sales is making sure you have good communication with your clients. Do the occasional call or text for a review. Offer them a free beer here and there. Ask them what they want and implement that in your delivery and pick-up services. This will show customers that you care about them, and their opinions matter to you.
So change up your strategy a little, and you'll definitely see a difference.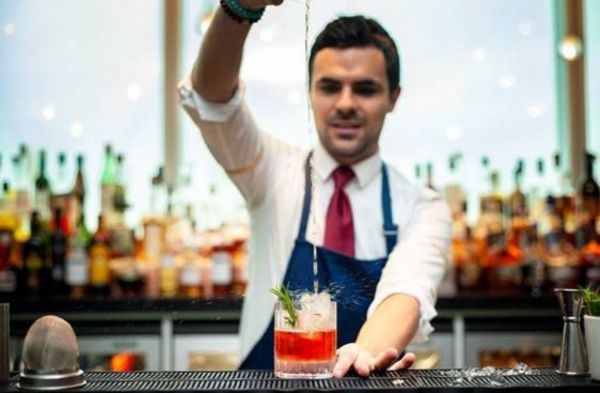 Interviews
Lover of sustainable brands, Vitor Hugo Lourenço shares his prediction for what consumers will be drinking in 2021.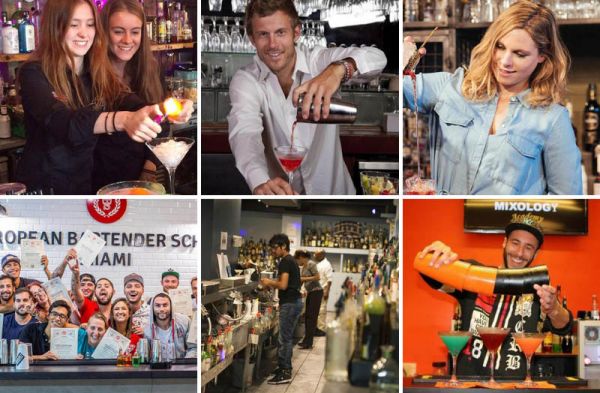 Insights
Bartending is a skill that has to be mastered over a lifetime. This article looks at the most popular bartending schools around the world.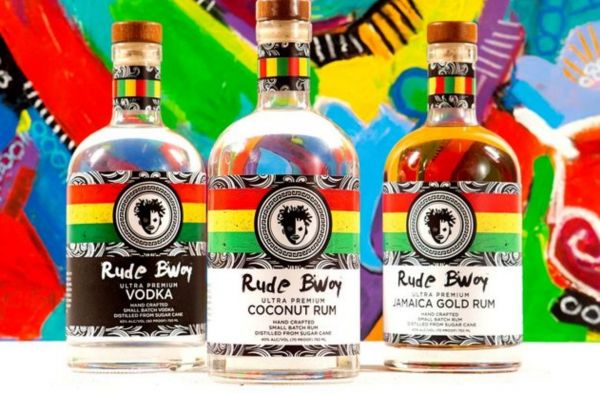 Suppliers Spotlight
A blend of Jamaica, Cuba, and Florida - Rude Bwoy Spirits artfully brings you the "Spirit of the Caribbean."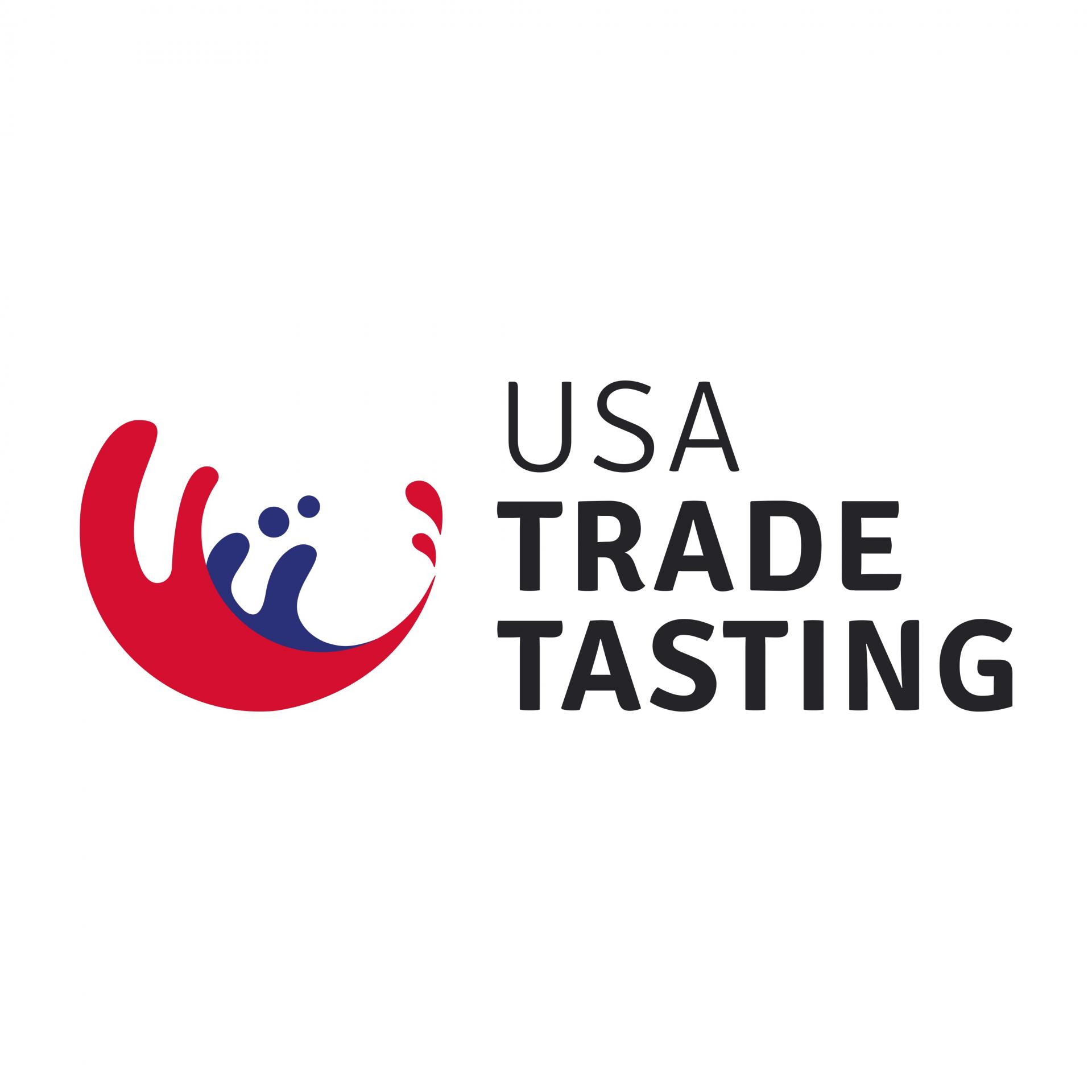 Morgan MFG, 401 N Morgan St Suite #204A, Chicago IL 60642
Register Now
South San Francisco Conference Center, 255 South Airport Boulevard, South San Francisco, CA 94080, United States.
Register Now