8 U.S. Craft Spirits Brands Doing a Fabulous Marketing Job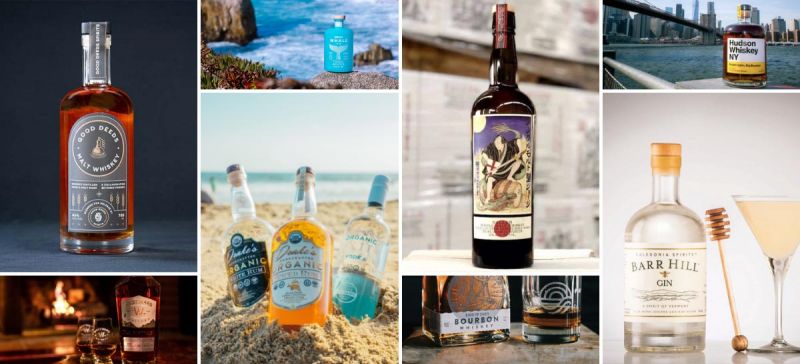 03/11/2021 Have a look at these craft spirits brand standing out from others and doing such great campaigns.
Carving out a niche and getting attention in a busy spirit category, has never been more challenging. For craft spirit brands, connecting and interacting with consumers is key to their success. Our list of innovators below channeled their efforts into genuine sustainability causes, exclusive memberships, intensive tastings, and competitions to stand out.
St George Spirits – Baller Single Malt Whiskey – Highball Invitational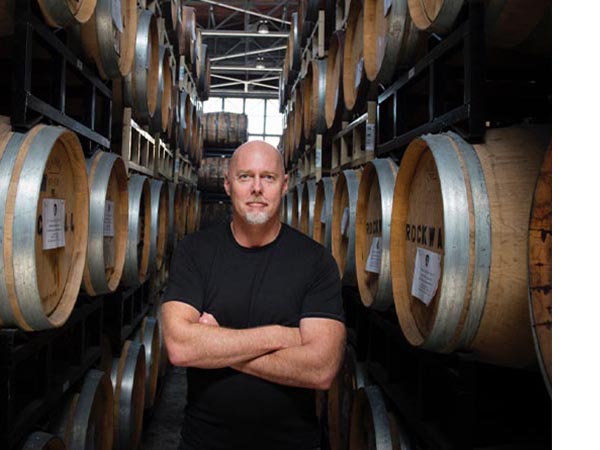 The St. George Spirits team found themselves frequenting Ramen Shop in Oakland and enjoying savory ramen alongside whiskey highballs. The team wanted to do something for their friends at the restaurant and developed a whiskey for highballs and inspiring the name Baller. Master distiller Lance Winters did the art direction for the label, which re-imagines the legend of St. George as a samurai: a Californian take on a Japanese whisky. To highlight Baller's affinity for highball cocktails, St. George looked to the mixologist community to tell the story through their cocktail creations. Leveraging these tastemakers, provided a strong proof of concept that Baller is a great whiskey for a highball cocktail and fostered relationships with this key audience.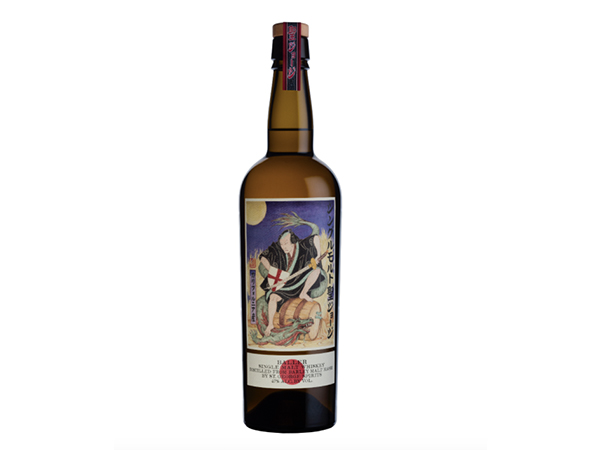 The program was called the "Baller High Ball Invitational," and the message, Baller Single Malt Whiskey is the 'go-to' whiskey for a highball cocktail. Using social media as the marketing channel, mixologists were supplied with Baller Whiskey and challenged to create three distinct and easily replicable highball cocktails using the spirit. The Baller High Ball Invitational generated visibility for Baller and fostered relationships with the mixologist community. The program also developed a range of new cocktail recipes and created great content that St. George and the mixologists could share on their social media channels.
Caledonia Spirits - Barr Hill Gin – Bees Knees Week
Vermont-based Caledonia Spirits and Barr Hill Gin, have been steadfast in their commitment to championing the 'angels of agriculture.' Using raw honey as a unique botanical, the company focused on a mission to reconnect cocktail culture with agriculture. As part of this goal, they launched a charitable initiative called, Bee's Knees Week, underwriting habitat creation for endangered pollinators. This year, (now in its 5th) the goals of Bee's Knees Week were to plant 500,000 square feet (11.5 acres) of bee habitat across the U.S. and enlist 2,000 participating bars, restaurants, and stores to promote the initiative.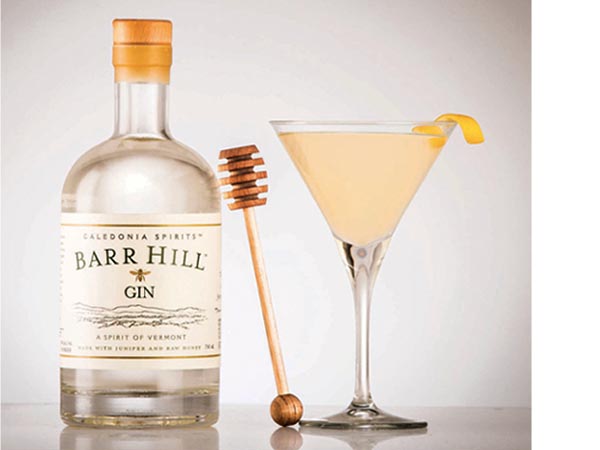 The campaign invited lovers of pollinators and the Bee's Knees cocktail to post a photo of the honeyed Prohibition-era drink to social media using the hashtag #beeskneesweek and tagging @barrhillgin. For every photo posted, Barr Hill Gin partnered with one of several non-profit organizations located throughout the U.S. to plant pollinator habitats at the company's expense. The messaging was clear, "Drink the best and save the bees."
End of Days Distillery – Survivors Cut Bourbon – Cask Collection Members
End of Days Distillery, based in Wilmington NC, released Survivor's Cut Bourbon as a testament to hard work and hustle. To build anticipation and to provide initial capital for the bourbon release an exclusive barrel program called "The Cask Collection" was created.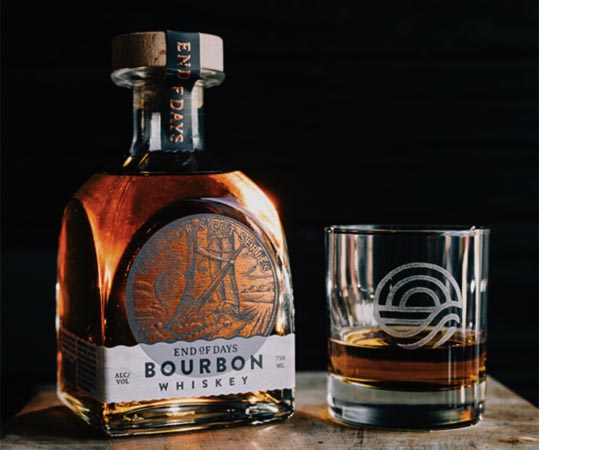 The program offered individual investors the opportunity to put down a deposit on a barrel and receive the first right to purchase bottles from the barrel, at the distiller's cost, when the spirit matured. Barrel investors were given access to a members-only area of the EOD website where they could select a cask. Barrel holders were also invited to exclusive distillery-sponsored events. EOD produced just 150 bottles as part of its release and were made available for Cask Collection Members at a ticketed dinner party.
Members could preorder bottles for pick up and by the time the doors opened all bottles were sold. Proof that whiskey exclusivity along with the loyal supporters committed to local quality brands is a powerful combination.
Drakes Organic Spirits – "Better for You, Better for the Planet."
The Minneapolis-based company, founded by Mark and Kristen Anderson, both of whom have agricultural backgrounds, wanted Drake's Organic Spirits message to be clear: "Better for you, better for the planet." Their range of crafted spirits is the first and only spirit brand, that has achieved all five certifications, namely: Vegan, Gluten-Free, Non-GMO Project Verified, Kosher, and Certified USDA Organic.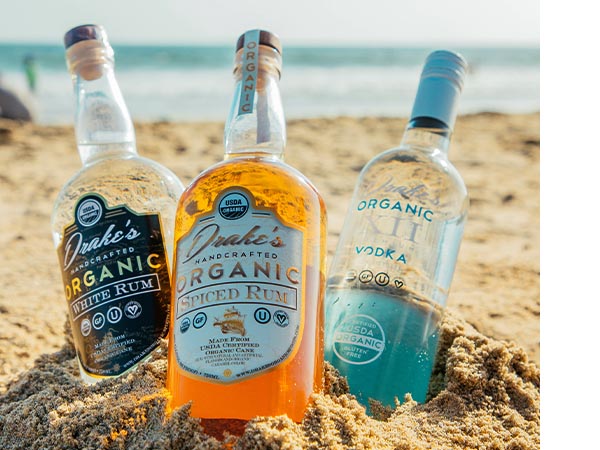 Their experience with both conventional and organic farming helped them understand how to create sustainable supply chains in the beverage industry. Their first product was Drake's Organic Vodka, followed shortly by Drake's Organic Rum and Drake's Organic Spiced Rum. In 2018 the company created the "adult popsicle" category with their SpikedIce® Pops, and in 2020 they were the first to bring the boxed wine concept to cocktails, with their Boxtails™ RTDs. All packaging, POS, and communications materials (web, social, written) communicate the 5 certifications.
To get their message across they embarked on an intensive nationwide in-store tasting campaign, with hundreds of tastings per month, to connect with customers and support their retail partners. Their success is a combination of a very "clean" product and tapping into a strong consumer demand for that right now.
Tuthilltown Distillery – Hudson Whiskey – Roommate Campaign
The Tuthilltown Distillery where Hudson is produced was the first distillery to open in NY state after prohibition and the first to make bourbon. Tuthilltown was also one of the six original distilleries to lead the charge in creating an entirely new whiskey category – Empire Rye. In June 2021, during the prime moving season, Hudson Whiskey set out to tell a story that celebrated the nationwide rollout of a rebrand but stayed true to its New York roots.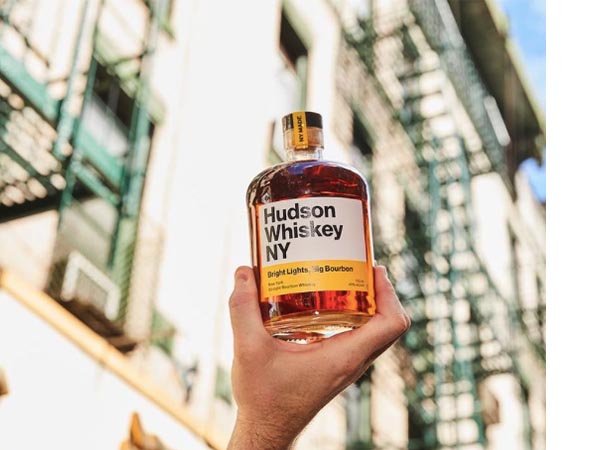 The challenge of having a roommate is a relevant problem that any New Yorker (or city dweller) knows about, and Hudson had a solution. A consumer-based contest campaign that was supported through the brand's social channels, specifically Instagram, engaged whiskey lovers and city dwellers alike. Utilizing a social media submission format - including following, tagging and hash-tagging, and sharing a personal story.
Five Americans moving to new apartments were selected to win Hudson as their roommate, with the brand paying half of the rent for an entire year. The intended takeaway was that Hudson Whiskey is in-tune with the national consumer due to its bold brand ethos and unique birthplace. The intention was to create a connection and conversation with consumers that went beyond how the product looks or tastes.
Westward Whiskey – Benefit Barrels
From humble beginnings to Westward's impressive footprint today, founders Thomas Mooney and Christian Krogstad set out to create a single malt whiskey inspired by the American Northwest. At the core of Westwards ethos, penned collaboratively by their team, is a strong focus on community and a real commitment to taking care of them.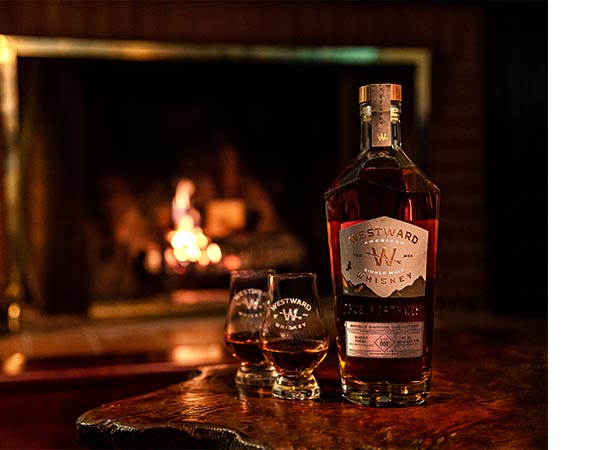 They launched the Westward Whiskey Club in Oregon in 2019, and nationally in 2021, using four annual Benefit Barrel releases as the main tool to tell their story and connect directly with their customer base. They had built an engaged and excited member base, that was familiar with the brand which they achieved through their tasting rooms as well as a dedicated branded newsletter.
With the launch of their fourth Benefit Barrel release, 100% of proceeds support two key organizations: Portland's Transition Projects & California's No Us Without You. To date, the Westward's Benefit Barrel releases have raised nearly $20,000 for causes that directly affect the community in Oregon and beyond.
Good Deeds Spirits – Good Deeds Malt Whiskey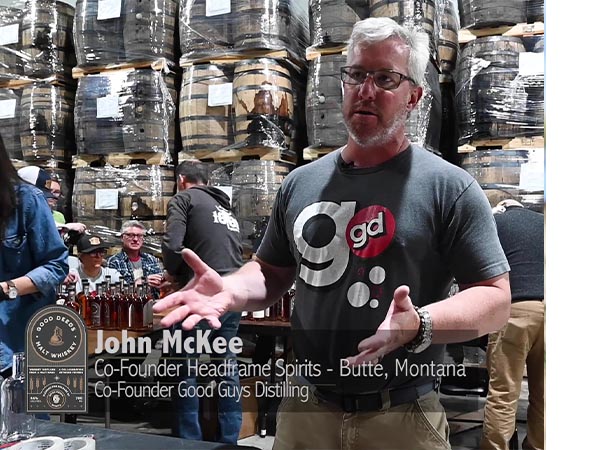 Good Deeds Spirits was created to give a group of distillery friends a shared brand they could use to do some good stuff. The mayhem of 2020 and the death of George Floyd catapulted conversations the group had had in the past about the lack of diversity in spirits. That was the birth story of GDS and their goal was to use the brand to highlight what people can do when they all pull the rope in the same direction. The result was Good Deeds Malt Whiskey, a blend of single malts from individual craft distilleries (Balcones Distilling Bently Heritage Estate Distillery, FEW Spirits, Headframe Spirits, Rogue Spirits Distillery, Santa Fe Spirits, Sonoma Distilling Company, State Line Distillery, and Thornton Distilling Company).
The biggest advantage of the brand was the collective knowledge, skillset, followers, and social media channels from 9 distilleries, who have each built their brand. The message: "Find good people, do good things and yell it to anyone who will listen." It was a unique and relatively new concept in the US, to have a barreled whiskey blended from several distilleries, with 100% of the proceeds donated. From the bottle to the label, to shipping costs, and excise tax everything was donated.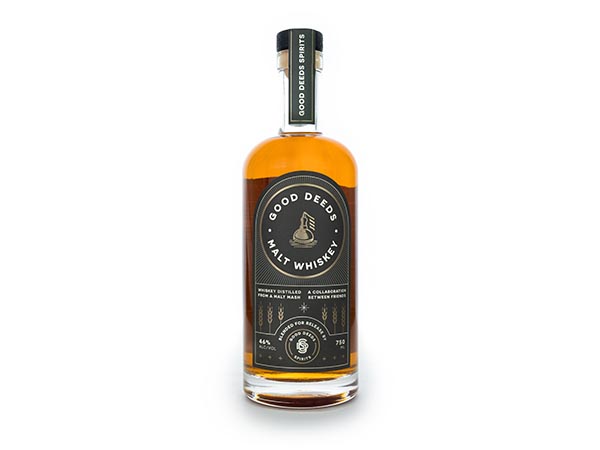 Good Deeds Malt Whiskey was limited to 1,000 bottles and was made available exclusively through online craft spirits retailer, Steelbachs. The first release will benefit STEPUP, the diversity and inclusion initiative founded by the American Craft Spirits Association (ACSA).
Gray Whale Gin – Making Oceans Safer
In 2016 Jan and Marsh Mokhtari were on a camping trip with their daughters in Big Sur, California. While sitting on a cliff's edge they saw a Gray Whale and its calf swim by, making their annual 12,000-mile migration. It was at this moment that the idea for Gray Whale Gin was born. A consciously crafted spirit inspired by the Pacific Gray Whale, the gin uses six botanicals (Big Sur juniper, Baja limes, Sonoma fir tree needles, Santa Cruz mint, Central Valley almonds, and Mendocino kelp) foraged and sustainably sourced along the Gray Whales' migration path. Both the logo and the bottle convey the brand's story.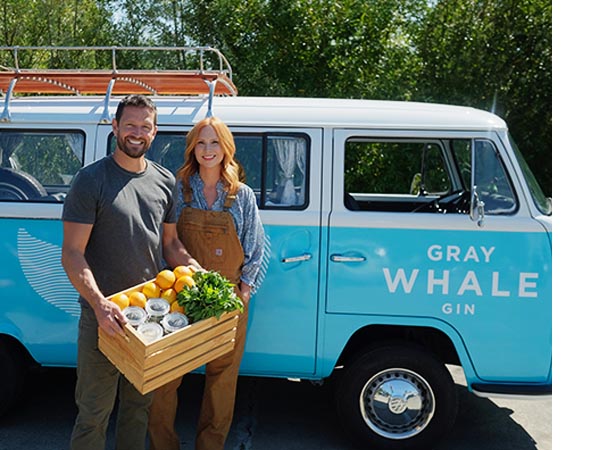 The whale tail logo on the bottle is a topographic style map of California with circles representing the locations of the California botanicals and the bottle represents the color of the water at McWay Falls in Big Sur, California, the birthplace of Gray Whale Gin. Partnering with Oceana, Gray Whale's message is: Make oceans a safer place for marine wildlife. With a focus on supporting a final leg of legislation banning mile-wide drift gillnets on the federal level, the Gray Whale produced a video to raise awareness of the issue, helping lead to Oceana's $1 million donations to the State of California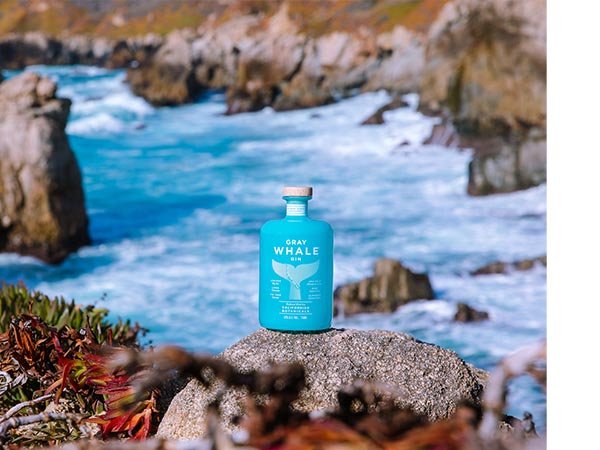 The funds incentivize fishermen to turn in their drift gillnets and be first in line to receive permits to fish with deep-set buoy gear. In California state waters, more than 90 percent of commercial fishermen are already voluntarily participating or have declared they will participate in the state's buyback program.
written by Colleen Thompson, Editorial Director, Writer, Greater Halifax Metropolitan Area, USA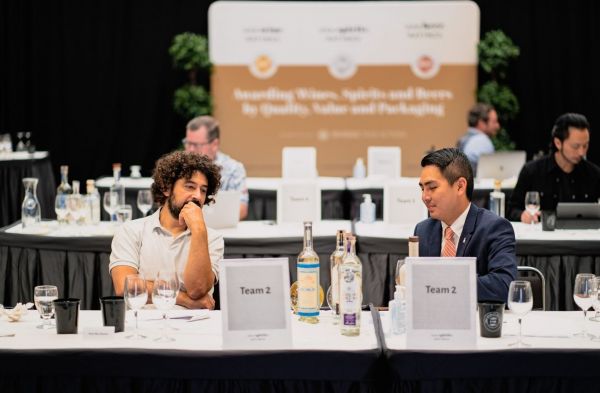 News
FINAL CALL to get early bird pricing for your spirits is here. Get assessed by top spirits buyers and experts and grow your brand awareness in 2022. Take advantage of the early bird pricing that is on till March 10, 2022.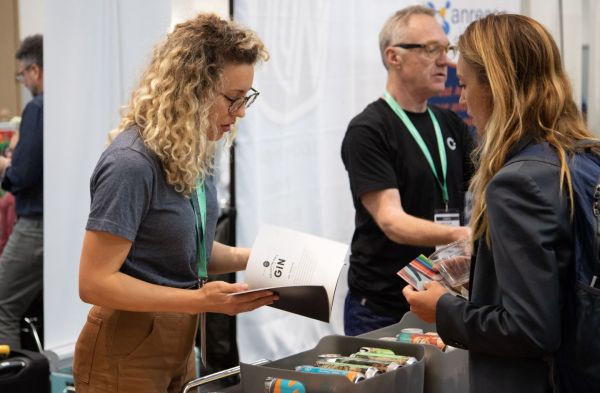 News
A must-attend event for those curiously eyeing the future of the Cannabis Industry.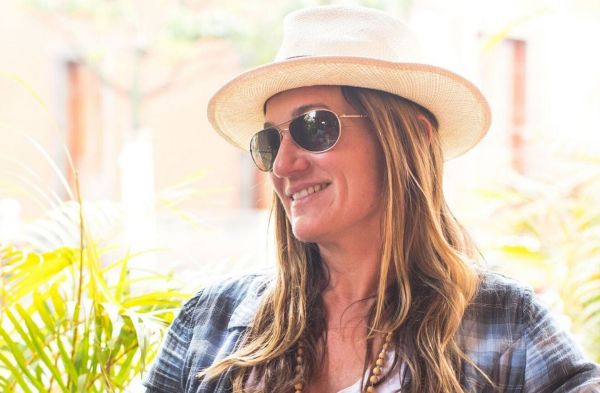 Suppliers Spotlight
Kat Hantas, Co-Founder at 21 Seeds Tequila shares her experience working in the spirits industry and talks about the challenges she had to face initially in the male-dominated industry.
South San Francisco Conference Center, 255 South Airport Boulevard, South San Francisco, CA 94080, United States.
Register Now