The sun, stills and spirits at Philadelphia Distilling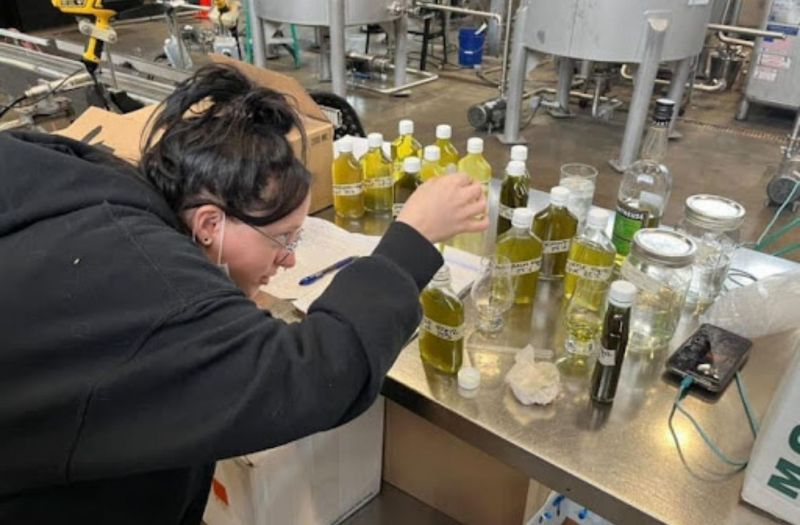 21/01/2022 Danielle Lanza is glad to discover distilling. At Pennsylvania's first craft distillery she loves to harvest, filter, blend & barrel spirits every day
What has your distilling career been like? Tell us a little about your background.
Distilling is a line of work I never thought I would get into, but I'm so glad I did! I spent a lot of my teenage years and early twenties working in retail stores and offices but didn't have a passion for the work. I was very bored with what I was doing and had a deep desire to find something that I was passionate about that I could make a career out of. A few years ago, I wound up getting a job for a small distillery and tasting room as a server. Eventually, I moved into bartending. From there, my passion for spirits grew and I wound up becoming a distiller. I truly worked from the ground up, which was challenging at times but also extremely rewarding!
[[relatedPurchasesItems-31]]
How do you think the spirits industry has evolved?
The evolution of the Spirits industry is something I think about quite often, especially when developing a product. From the technology we use to product development - the sky's the limit! It is nice to see bartenders and distillers around the country pushing the envelope and reimagining spirits originally made hundreds of years ago!
Tell us a little about your day-to-day role.
I am a distiller at Philadelphia Distilling based in Philadelphia, Pennsylvania. I do a bit of everything! Day to day I monitor distillations, fermentations, and macerations, work on product development, barreling, harvesting, filtering, blending - you name it! At PD you can either find me on the still platform, on the forklift, or in the lab.
​​Philadelphia Distilling is the first craft distillery built in Pennsylvania since the Prohibition era. Company founders Andrew Auwerda and Timothy Yarnall believe strong spirit drinkers appreciate high-quality, American-crafted spirits. Thus, Philadelphia Distilling educates the public through its historically-based brands, while delivering the finest handcrafted premium spirits and botanicals.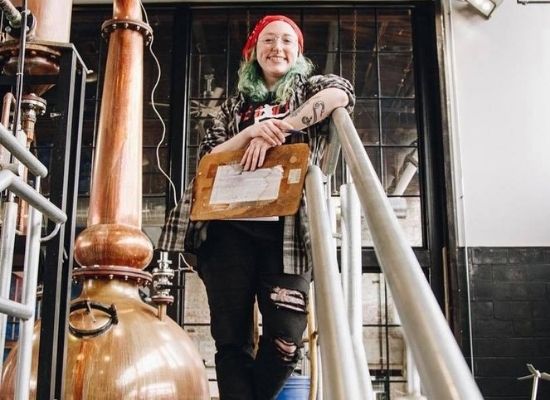 Danielle Lanza, Distiller at Philadelphia Distilling
What's unique about the Distillery that you like?
Philadelphia Distilling is one of the most beautiful distilleries I've had the pleasure of being in. There are huge windows separating the bar from the production floors. If you're sitting at the bar enjoying a cocktail, you can see the stills and distillers at work. It's especially nice when the sun is setting! You can see the horizon from the still platform.
What were some of the challenges you faced when you distilled your first spirit?
The biggest challenge I faced was not being able to physically see what is happening inside of them still. It takes some trial and error to get a refined product, especially early on in the development stages. There are sometimes a lot of variables to work with, depending on what you are distilling. Really, it all comes with experience. The more you distill and dedicate your time to learning, the easier it becomes to predict what your final product will turn out like.
How do you think a distiller can help in driving marketing and sales personally?
I do think distillers bring an edge to marketing and sales because of the knowledge we bring to the table. At one point, I was working as both a distiller and a bartender. I wound up having the most incredible conversations with bar guests about how spirits are made. I've found people are incredibly interested in the processes that go into distilling a spirit, and they can pick your brain for hours. This translates into bottle sales and more bar patrons via word of mouth.
What are some of the essential skills required to distill?
People often think you need a formal education to be a distiller, but I am the perfect example of this being far from the truth (I actually never graduated from college). One of the most important skills in this line of work is the skill of reasoning. I say this because distilling does require the basic application of scientific processes, detecting patterns, and foreseeing possible variables. This definitely takes time to develop as a distiller gains experience. Eventually, it becomes second nature.
Define what makes a good distiller.
I like to think of distilling as a marriage of art and science. To be a good distiller, you have to have a passion for and knowledge of both. A good distiller should be logical, organized, and constantly two steps ahead. There's a lot of pivoting that goes into working in a production environment, so you have to be adaptable! The artistic aspect also comes into play. As a distiller, you have to be dedicated to developing your palate and learning about the flavors and aromas you are working with. Similar to cooking! You have to have a love for constantly learning.
What advice would you give to future distillers?
Jump in with both feet! Immerse yourself in the industry, because you will meet people that are passionate and willing to teach you everything they know. I have learned so much from other distillers and bartenders. Also, accept the fact that you will make mistakes and make sure you learn from them. Be gentle with yourself, and accept that you do not know everything there is to know. Being open-minded and humble is essential. Another piece of advice I have is specifically for underrepresented individuals within the industry- Always advocate for yourself. This industry is white male-dominated, which unfortunately can lead to a lot of difficulty for people who do not fit that mold. Stand up for yourself, and most importantly, persevere. Know your worth, strength, and the skills you bring to the table.
Which is your go-to drink and what is the perfect setting you enjoy it in?
A Negroni made with Bluecoat Barrel Finished Gin enjoyed in a dimly lit room, preferably with fuzzy blankets and a cat on my lap.
What do you do when you are not distilling?
When I'm not distilling I can be found playing video games, skateboarding, or attending a concert or comedy show. I also love going to museums on cold or rainy days.
What is your idea of a good life?
A balanced life! Work isn't everything, and it is so easy to settle into a grind. Do what you love and enjoy, and share your life with people you love and enjoy. What's the point of doing anything else?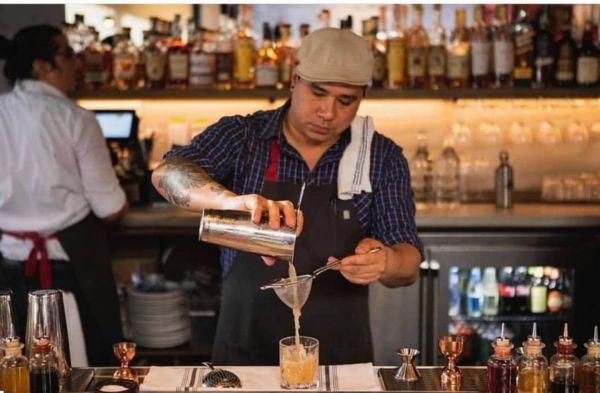 Interviews
Christopher Longoria, bar director at Che Fico in San Francisco shares with us 21 years of his bartending journey.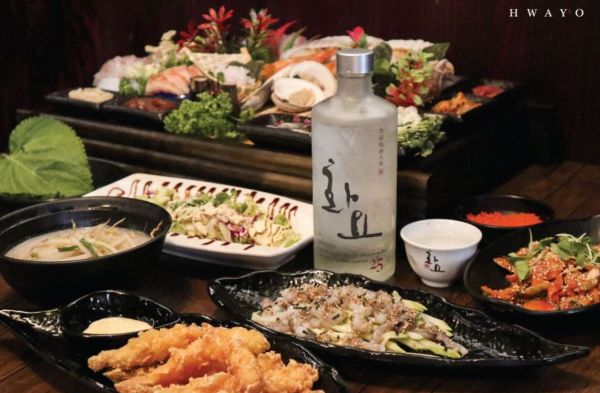 Operations and Management
Sit with your friends over a BBQ, enjoy a bottle of soju, & create unforgettable memories.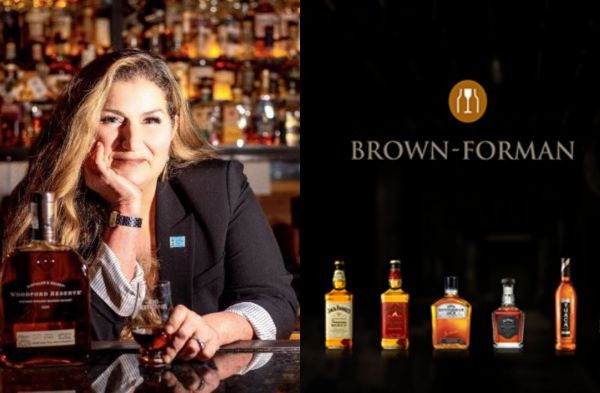 Interviews
Brown-Forman's Portfolio Brand Ambassador, Mimi Bishop shares her unique angle to the role of representing one of the world's biggest alcoholic portfolios.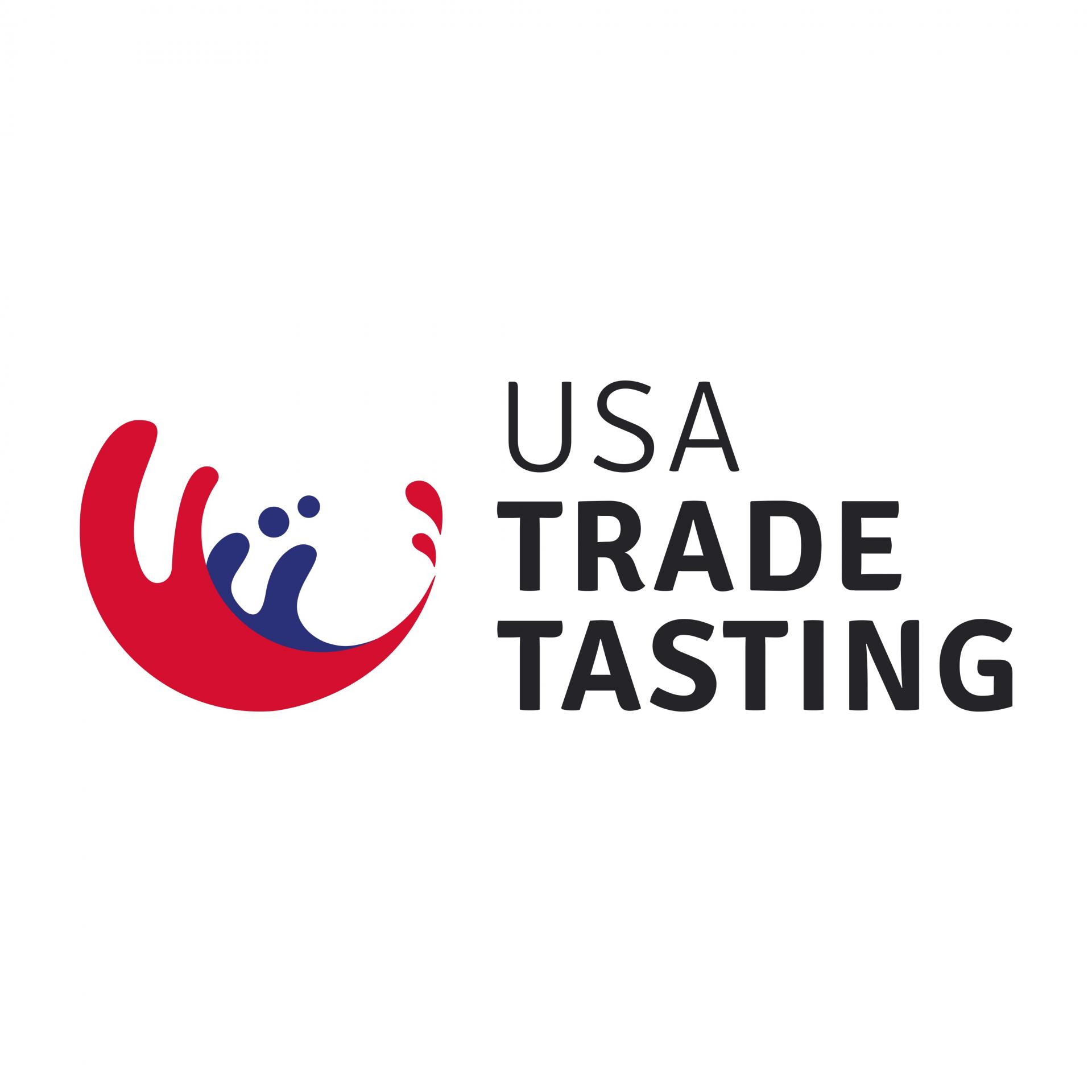 Morgan MFG, 401 N Morgan St Suite #204A, Chicago IL 60642
Register Now
South San Francisco Conference Center, 255 South Airport Boulevard, South San Francisco, CA 94080, United States.
Register Now