The power of a good photo: an interview with Matt Smith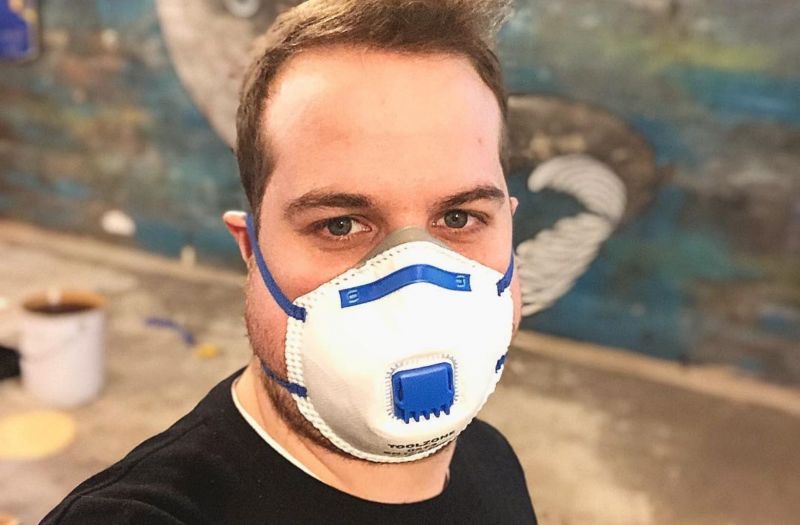 19/07/2021 Matt Smith, Bar Manager at The Brain Jar in Hull gives us the skinny on how social media helps bring people back to his bar.
Matt Smith, Bar Manager at The Brain Jar (Hull) entered the world of hospitality in York when he was just 19. Matt started out by enjoying throwing out huge rounds of drinks to crowds of people, but since 2007, a lot has changed for the Bar Manager.
"Over time I took more interest in the skills behind making drinks themselves better, and moved away from wanting to entertain large numbers of people but instead providing special drinks and experiences to individuals, and having time to explain our creative processes," says Matt.
Can you define your daily role at The Brain Jar?
So I'm the Bar Manager at The Brain Jar. I have my day-to-day bartending shift and management, but I also oversee bulk prep tasks and menu developments. Plus, I also run our social media pages (@thebrainjar), so most of the time, I have my camera and lighting gear out - taking pictures of cocktails and the people making them.
What are some of the most important skills for a bartender to have?
The only absolutely essential skills are people skills. Everything else can be taught along the way.
What is your favorite cocktail to make?
Boulevardier! I don't have a favorite drink because it changes day by day, but I am always happy fixing myself or someone else one of these.
Ingredients:
45ml Rittenhouse Rye
30ml Campari
30ml Cocchi Di Torino
Stir & strain into an ice-cold Nick & Nora glass, then express oils of an orange peel over the surface and discard.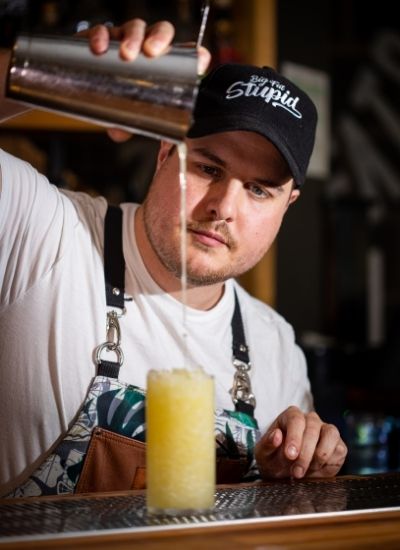 Matt Smith making cocktail, Source: Matt Smith
What has been your most bizarre client request?
Someone asked recently, on a Saturday, if they could sit and drink water because they had no money. We politely asked them to give the table back so we could give it to a paying customer. Also a while back someone asked if they could buy a shot of vodka but bring their own coke. We laughed in their face.
What's the most underrated cocktail ingredient or spirit?
I would say water. It's either up or down with water, but it's also very important. Cocktails that are over or under diluted really kill them, I wish more inexperienced bartenders would taste their drinks and take dilution more into consideration.
What are some upcoming drinks trends to look out for?
I really can't say, because I'm not sure myself. It sort of feels like everything has been done.
But I'd like to experiment more with how I can alter spirits and ingredients to get new and interesting flavours and textures out of them. Also, I'd love to expand our garnish game into making more fun and interactive experiences for our guests.
How can suppliers work with you to drive sales?
We have some retros in place that keep us using those products regularly. We'd like to see more support in the way of equipment and day-to-day things that we use with on-point branding.
I'm always excited to get events going if any ambassadors want to come down and give us the specific brand knowledge we need to upsell or know how to better mix it in drinks.
Can you give us an example of a good bar/restaurant drinks menu?
Unique presentation, one that is playful with the format without being convoluted.
When I visit bars/restaurants now, I want menus to demonstrate a good understanding of their ingredients and make me feel that they're being skillfully used in order to make me feel comfortable taking a risk on them. If I feel safe with them, I'll go crazy and order too much.
What do you look for when selecting a spirit for the bar?
I'd be lying if I didn't say price point first, our GP% has to be factored into everything we sell. But beyond that, I'll consider brand reputation, uniqueness, and of course, taste.
Do you do anything to bring more footfall in your bar?
I work very hard on the presentation of the drinks on social media to get people in, which I've found works very well. I often hear "I want that one I saw on Instagram". So I like to design cocktails with that in mind. I also like to encourage our floor tenders to go above and beyond with service, as I do, to remember people's drinks, where they like to sit, etc. to encourage people to return as much as possible.
How has your journey as a bartender evolved through social media in the past year?
I worked for a company doing online cocktail masterclasses for very large groups, which I found fun and received great feedback. it felt super '2020' and during lockdowns helped me feel connected to people, albeit digitally.
I'm always looking through social media for inspiration in the way people present their drinks or venue, and that has obviously increased recently.
What are you drinking right now?
Guinness and Negronis!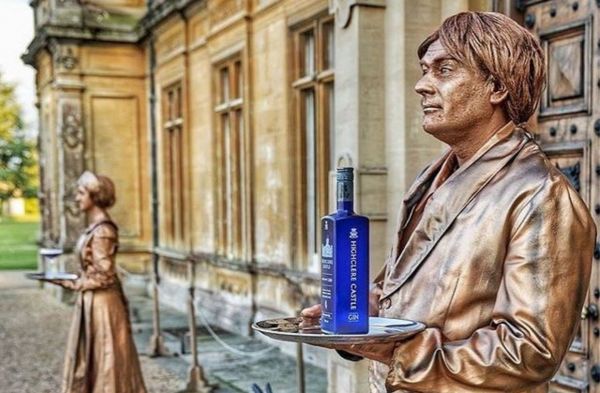 Suppliers Spotlight
Born at a castle renowned for its parties and acclaimed for its taste, Highclere Castle Gin is set to ruffle feathers worldwide.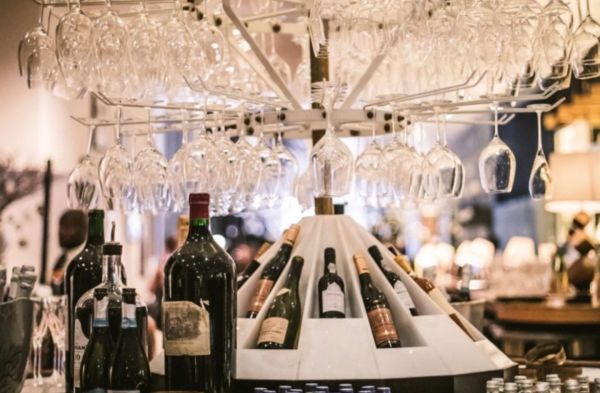 Insights
Take a closer look at some of the factors before opening a bar for optimal business profitability.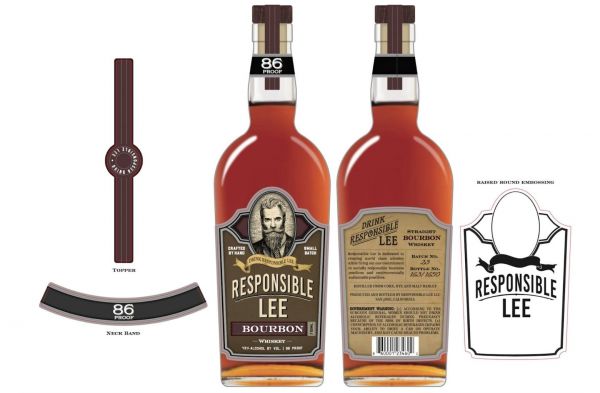 Suppliers Spotlight
Responsible Lee is a craft American whiskey producer, dedicated to creating world class whiskey while living out our commitment to socially responsible business practices and environmentally sustainable practices.