How does Manny Nieves pick a spirit for his bar?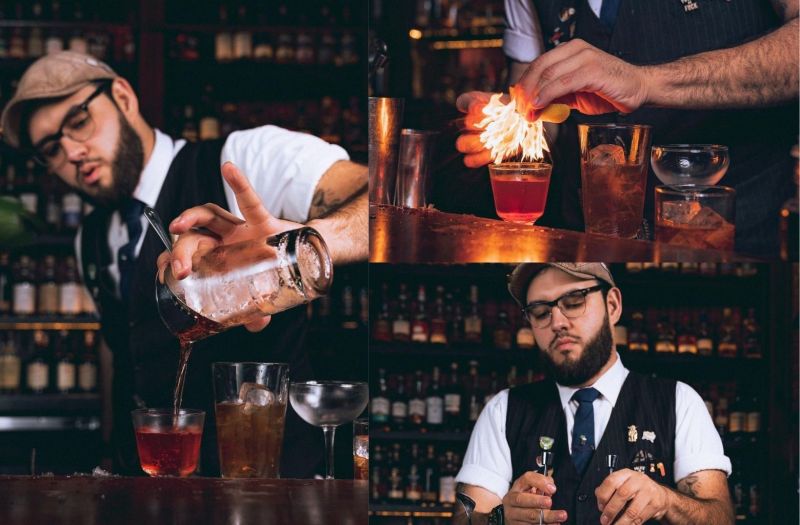 14/07/2021 The secrets behind the impeccable drinks at Pacifica Hotels.
Being behind the bar comes with a lot of perspectives. Today, Manny Nieves, bartender, and manager at Pacifica's Wayfarer Hotel talks about what it takes to be a successful bartender.
What inspired you to get into bartending?
I always wanted to cook, but I needed human interaction, so bartending was the best of both worlds.
What do you do on a daily basis at your establishment?
I develop and create menus for Pacifica Hotels. I also manage the day-to-day operations at the rooftop bar and at Lilly Rose at the Wayfarer in DTLA.
According to you, what are some of the most important skills a bartender should have?
First and foremost, I would say that a good bartender needs to keep calm under pressure. Second, I would say being a proficient multitasker is also very important. We do a lot of things at one time, and managing everything is a skill we definitely need to have. And lastly, I would say, a good bartender needs to have THICK, THICK skin.
What's the most underrated cocktail ingredient or spirit?
Good citrus, and properly diluted honey syrup.
How can suppliers work with you to drive sales?
For me, suppliers have to provide reliable delivery times. There's a lot to do behind the bar, and having your product delivery come at the time mentioned helps us a lot. Oh, and of course, my suppliers need to give me a constant stock of products.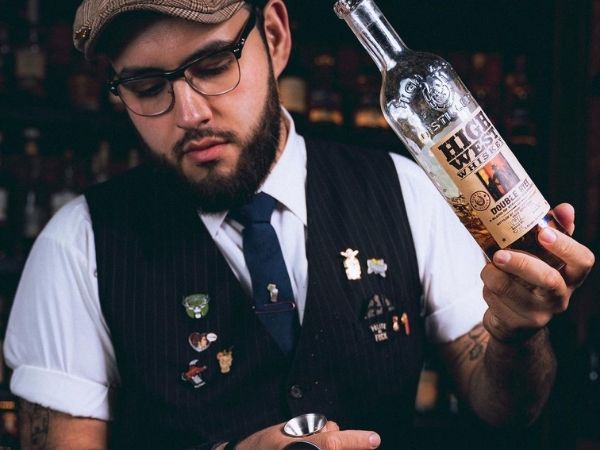 Manny Nieves making cocktail, Image source- Manny Nieves
What do you look for when selecting a spirit for the bar?
Affordability is very important. Will it fit in my price range? Secondly, the use. Is the spirit versatile to use? And lastly, and most important - will my clientele order it? If everything ticks all these boxes, I'm more than happy to add it to my back bar.
Can you give us an example of a good bar/restaurant drinks menu?
Anything Max Reis makes at Gracias Madre and anything Mike Cappoferri makes at Thunderbolt. Both of those places push me to do crazier and more out-of-the-box things. Maestro Pasadena is usually my happy place for food and drink.
As a bartender how do you increase the footfall in your bar?
Instagram posts, of course. And I also attend trade events to reel in more people.
How has your journey as a bartender evolved through social media in the past year?
I've actually posted fewer drinks and more of my family. However, these last 3 months have been the exception to that.
What has been your most bizarre client request?
Sambuca, Bailey's, green chartreuse, lime, and coffee liquor lit on fire on the tableside. It was not good, and the person lost some hair.
What are some upcoming drinks trends to look out for?
Espresso-tinis! The trend is here and I'm all for it. I love it!
What are you drinking right now?
Watermelon Red Bull's, LALO Blanco tequila, Topo Chico seltzer's, Wild Turkey 101 and soda, Makers Mark and Mr black 50/50s. Any of those make me a happy boy.
Header image source- Manny Nieves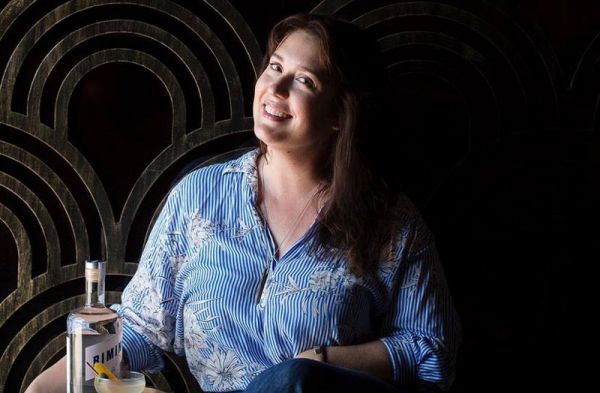 Interviews
Behind the bar tips, drinks trends, and more with Kelso Norris, Bar Director at Genever LA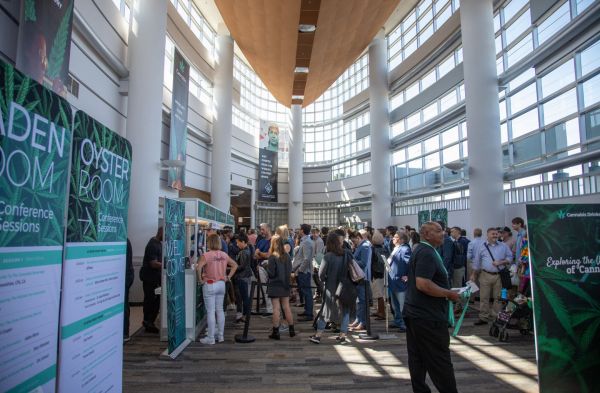 News
Discover fast growing cannabis drinks brands at the 3rd Annual Cannabis Drinks Expo on July 28 in San Francisco and on August 2 in Chicago.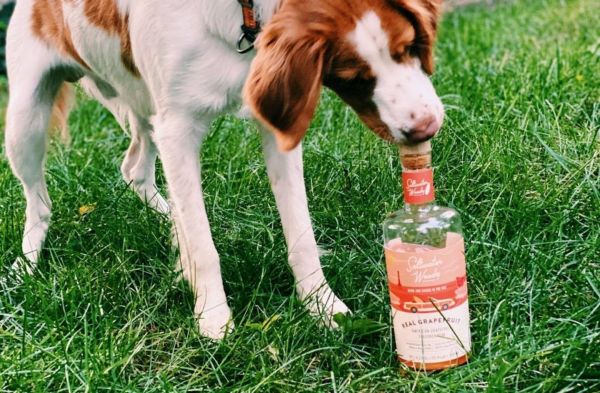 Suppliers Spotlight
The Saltwater Woody rum is distilled in the coastal South with Florida molasses and blended and bottled in the heart of America.