Mover and Shaker: Juyoung Kang
26/01/2021 With so many feathers in her cap, Juyoung Kang is only going one way in the bartending industry - forward.
Lead bartender at The Dorsey inside The Venetian Resort, Las Vegas, Juyoung Kang has become an industry icon by working her way up through the ever-expanding world of mixology, while also using savvy networking acumen to establish herself as one of the top tastemakers in the country.
Kang began her career in her hometown, Philadelphia, shortly before making her way to Los Angeles, where she worked at prestigious luxury resorts including The Peninsula Beverly Hills and Thompson Beverly Hills Hotel.
Combining innovative mixology techniques, an impressive resume, and a passion for cocktail culture, Kang has garnered a considerable amount of acclaim. In 2017, Wine Enthusiast named her on their list of "40 Under 40 Tastemakers" and she was nominated by Eater Las Vegas as "Bartender of the Year." In 2015, she was the Nevada Restaurant Association's "Bartender of the Year" and, in 2014, won recognition as GQ and Bombay Sapphire's "Most Imaginative Bartender." Other professional accolades include recognition at The United States Bartenders Guild 2015 and 2016 Shake It Up, Liquor.com and Woodford Reserve's 2014 Manhattan Experience, and Bacardi Legacy 2014. Kang is also a consultant and spokesperson for Cocktail Artist cocktail mixers since its infancy. She is a judge at the upcoming Bartender Spirits Awards.
Hi Juyoung, tell us something about yourself
I'm an Asian american female bartender with street smarts and witty comebacks and have been working as a bartender for over 20yrs. I have 3 dogs and a fiancé so you can say that I love living and working in a team environment.
How do you feel your role as a bartender has evolved during the Covid-19 pandemic?
I don't feel as if it has evolved any more or less in being hospitable. The work is the same. It's just that I'm taking care of less people at any given time. It was insulting that "they" thought a bar was giving you Covid when it was people being careless. My bar went above and beyond the safety protocol to keep everyone safe and clean during these times. My bar was definitely cleaner than your homes or anyplace else for sure.
What are some of the most important skills for a bartender to have?
Besides being knowledgeable and technically skilled, a bartender should mostly have humility and kindness. Be a great story teller and build relationships. Without these skills, no one will sit at the bar for you to utilize your knowledge and technical skill. Everything is a cycle and you must learn the full cycle for anything in life to function.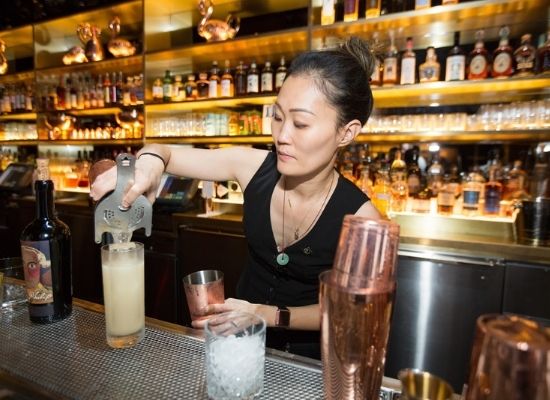 Juyoung Kang preparing a cocktail at The Dorsey at The Venetian Resorts
What do you look for when you plan to buy spirits for your bar?
Price, multi-use capabilities by itself and in cocktails, it's quality, and if it fits my program. Not all spirits and mixers are for all programs - we can't always serve everyone.
What support programs work best for you from suppliers?
Pricing, special events sponsorships, visits to the bar.
What cocktails and drinks trends do you see in 2021?
Tequila is growing in interest very fast. It's most requested at my bar over vodka. Whiskey is still a steady popular item. I feel the trend for bars will be to make drinks that people can't make at home. A lot of home bartending happened last year (some unsuccessfully). I think people realized how much work gets involved in making a cocktail when they were stuck at home. Bartending is a skill not to be taken lightly.
What's the best part of your job?
Organization. When my bar is perfectly organized, the night goes smoothly. I'm quite OCD about where all things belong and pars met... and my team knows it. My organization skills, so far, has been untouchable. Apparently I make my team's job easier and when they don't work under my organization skills... things are stressful. I like to create a stress-less environment and I'm good at it.
What are your favorite TV shows right now? Or your favorite movie?
I binge watched all 9 seasons Blue Bloods - so good. Love Tom Selleck. I'm watching The Big Bang Theory again... my ultimate favorite show.
Haven't seen a good movie yet. Been hooked on tv shows.
If you had to pick one spirit as your personal best which would it be and why?
Whiskey. I'm a whiskey hound. It makes me happy and I couldn't live without whiskey. I just connect with whiskey better than all other spirits.
Where do you work?
The Dorsey at The Venetian Resorts.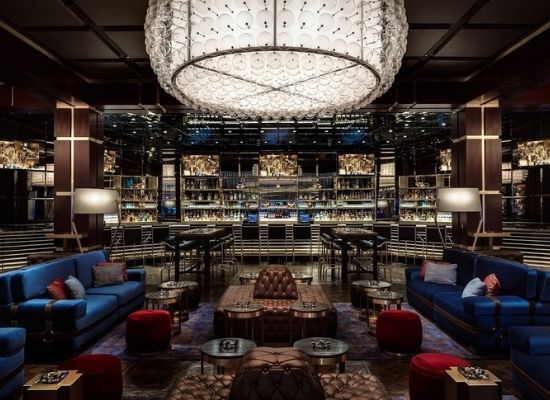 The Dorsey at The Venetian Resorts
How are you marketing your bar to drive some foot traffic during covid-19?
We have promos and cocktails we post on social media and advertisements in guest rooms. Because we're in a casino, foot traffic is pretty regular.
Any tips for new bartenders?
Be humble. Be kind. Learn from the best. It's not about being cool and all knowing. Although that's the attitude and appearance you need to have so that they know you hold the bar and without you they can't have a drink. It's a balancing act that takes time. But guests want to be treated with respect. We all have our own styles, but be kind most of all.
What's the most underrated cocktail ingredient or spirit?
Benedictine, date syrup, grapefruit juice.
With the current pandemic, what will the F&B industry look like in the near future?
We'll all wear astronaut suits and serve everything in sealed pouches. Lol. Honestly, I have no idea.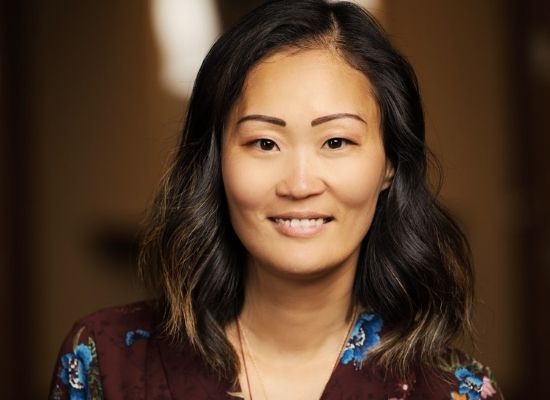 Juyoung Kang
Are there any permanent changes Covid will create in the bar industry?
Yes, they won't cram a ton of people in spaces anymore. Monitoring the amount of guests in a place will continue for sure. So be prepared for lines and most importantly... make a reservation! Even if you're going to the bar.
What is your most popular cocktail?
At my bar, the Spicy Flamingo. It's a spicy watermelon margarita that seems to be enjoyed by all.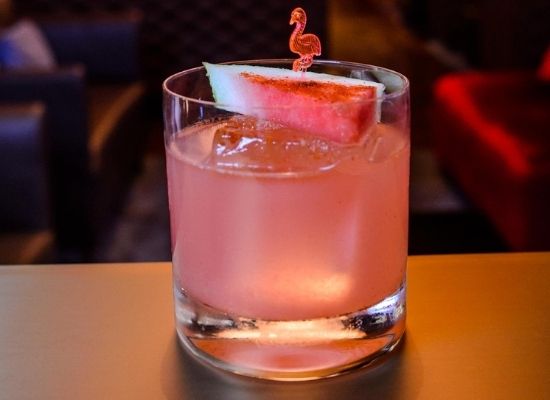 Spicy Flamingo cocktail. Image source Twitter
What cocktail trends would you like to see going away this year?
Hard seltzers. They're not good by themselves. It has to be doctored for it to taste good. I have this notion that so many people try to enjoy these bland hard seltzers now that later on down the line they'll develop bland taste buds and live bland lives. Oh the horror.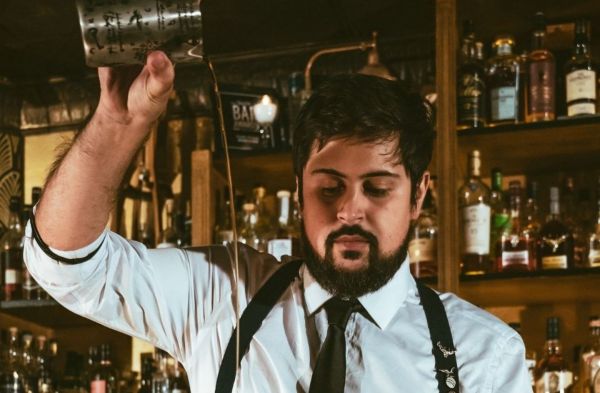 Interviews
From Argentina to Paris, Joaquin Malki continues to build his team to offer guests the best experience.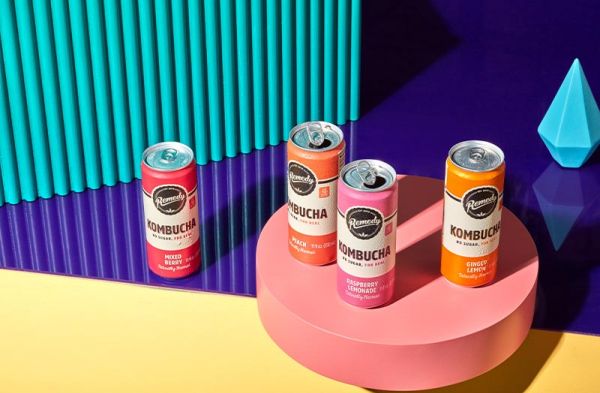 News
The drinks company that believed fizzy drinks could be better: Remedy stocks their truly tasty and better-for-you drinks with no sugar in Target stores across the country.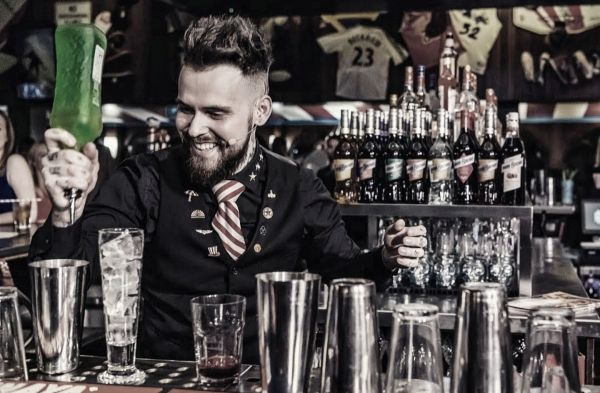 Interviews
Internationally acclaimed Master Bartender Gary Burdekin talks about the cocktail trends he sees happening in 2021.
South San Francisco Conference Center, 255 South Airport Boulevard, South San Francisco, CA 94080, United States.
Register Now