7 Soju Bottles to Stock Your Bar for Your Next BBQ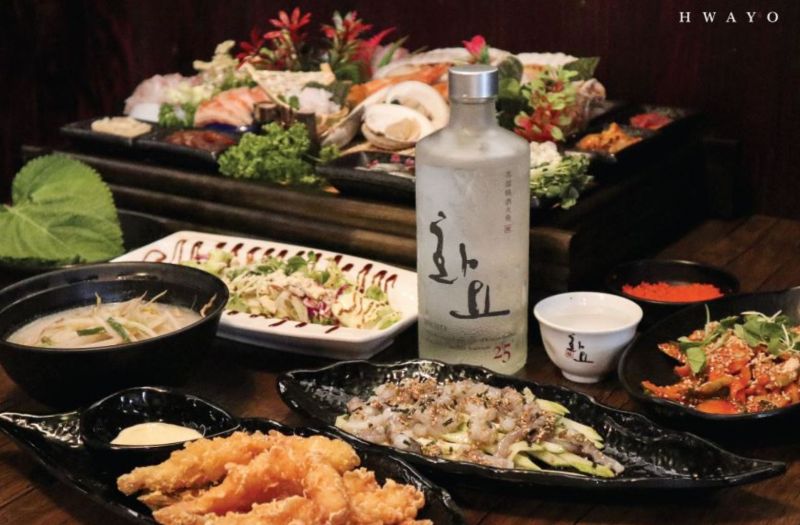 18/08/2022 Sit with your friends over a BBQ, enjoy a bottle of soju, & create unforgettable memories.
When characters in Korean dramas gather with their friends to celebrate or sulk, they always have one thing in common: a spread of green soju bottles on the table. Today soju is one of the popular drinks that is enjoyed worldwide.
Soju has a distinguished history despite being only known in the United States as a cheap, boozy accompaniment to a Korean meal. Kyungmoon Kim, a master sommelier and the founder of KMS Imports, says, "In Korea, we've been brewing rice for over 2,000 years and distilling that rice brew since the 13th century". Small farmstead distilleries have been producing artisanal spirits for generations with pot stills and their wheat-based yeast starter known as nuruk.
Soju is inexpensive for a reason and isn't consumed for its flavor. While the taste is light enough without a mixer, and the alcohol content is low enough to consume numerous shots (or bottles), it tastes like a combination of rubbing alcohol and light vodka. Soju helps you to connect to a culture irrespective of your own heritage and enables you to comprehend all of its complexities fully.
[[relatedPurchasesItems-31]]
Here are some of the best soju bottles you can taste or stock in your bar for your next barbeque night.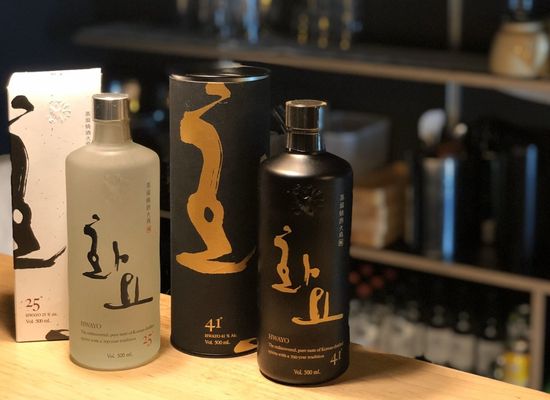 Image Source- Hwayo
Best in Taste: Hwayo 41
Hwayo creates a traditional soju with a "clear, refined flavor" using local rice and a blend of pot and pressurized stills. Even with greater ABV, it is suitable for cocktails. If you want to experience the delicious flavor of this soju, you can sip it neat or with ice. It is clean and has a sweet vodka-like aroma.
Region: Korea
ABV: 41%
Tasting Notes: Hwayo 41 offers a memorable experience with mellow yet intense flavors. Complex aroma and flavor dominated by floral, fruity, and cereal notes, including grapefruit peel, red grape, radish, rice, cucumber, and spruce.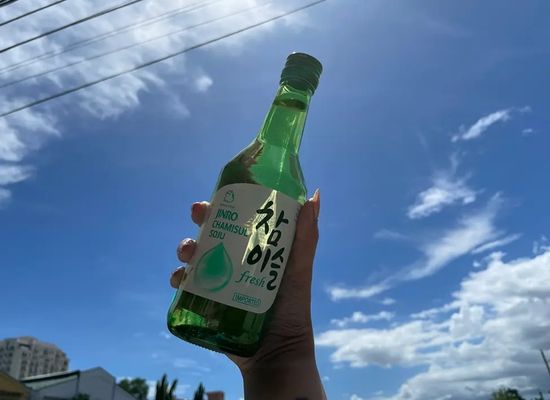 Image Source- Hite Jinro
Best Budget: Jinro Chamsul Fresh Soju
There is a solid reason why Jinro is the most popular soju brand in the world. In Korea, it just costs a dollar, so who is stopping from drinking it? It is a very clean and smooth drink with less than 17% alcohol. Jinro is perfect for sharing due to its low-cost and smooth nature. You must try drinking Jinro soju while sharing it with your friends and families. You will fall in love with every sip of it.
Region: Korea
ABV: 16.9%
Tasting Notes: Vodka-like, Clean, Muted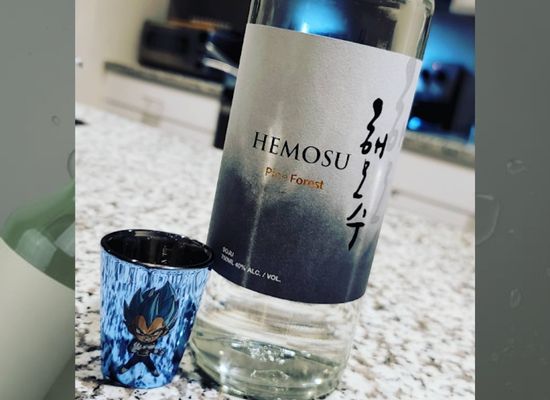 Image Source- Hemosu
Best to Make Cocktail: Hemosu Pine Forest
Hemosu Pine Forest soju is made by distilling rice with spruce and pine needles and then adding pine needle tea to the distillate. As a result, the soju has a pine finish that is spicier and drier. It has a herbaceous botanical note like gin and works well with a martini. This pine-based soju can replace traditional gin cocktails because the pine offers a refreshing quality like juniper.
Region: Korea
ABV: 40%
Tasting Notes: Herbal, Spicy Pine, Aromatic Honey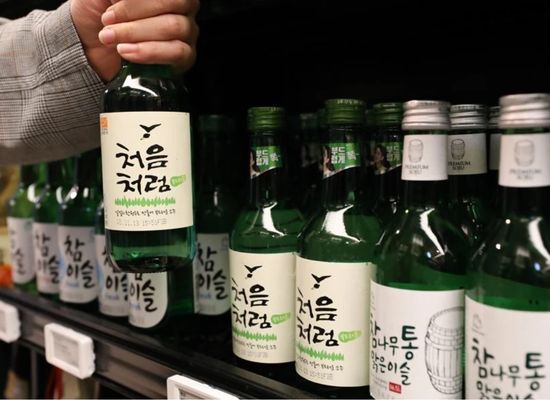 Image Source- Chum Churum
Soju for Beginners: Chum Churum
For beginners, a cold green bottle is ideal. The best thing about Chum Churum is that they use alkaline water. It is customary to shake the soju bottle before opening and sharing it with your friends because it softens. The soju is simple and appealing to all.
Region: Korea
ABV: 17%
Tasting Notes: It is sweet on the palate with the aroma of pear and ginger on the nose. Fruity flavor with notes of jasmine and ginger on the palate. The drink goes well with spicy Korean dishes.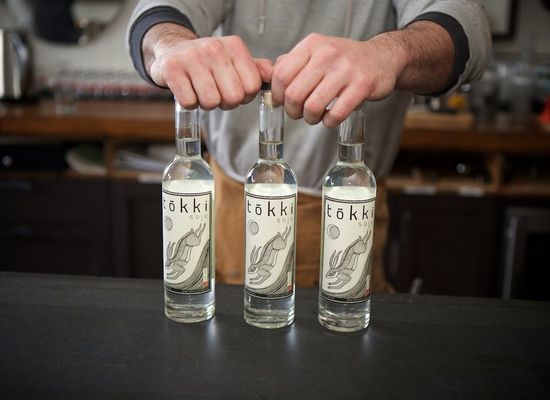 Image Source- Tokki
First American Handcrafted Soju: Tokki
The first soju handcrafted in the United States was Tokki. It was created utilizing only organic sticky rice, reverse-osmosis water, and a Korean-style nuruk as the yeast starter. It was developed by New Yorker Brandon Hill, who studied artisanal fermentation techniques in Seoul and held a degree in the field. Tokki wants to reintroduce high-quality, clean soju to the market, utilizing only the finest ingredients with no added chemicals or artificial flavors. Although there is alcohol, it isn't as strong as vodka or white whiskey.
Region: New York
ABV: 33%
Tasting Notes: It has a complex and delicate flavor. The spirit opens up in the glass and releases light herbal notes. It is mildly sweet on the palate with herbal and floral notes.
Image Source- West 32 Reserve
Best Aged Soju: West 32 Reserve
This New York-produced soju is rested for six months in re-used bourbon and rye barrels. The general manager at Chicago's Perilla Thomas Oh is happy to share this soju's flexibility and range. Cocktails can benefit from its amazing texture, light whiskey profile, and unique characteristic.
Region: New York
ABV: 32%
Tasting Notes: You will get the aromas of lemon, pears, and baking spices on the nose with layers of spice and white pepper on the palate with a smooth and clean finish.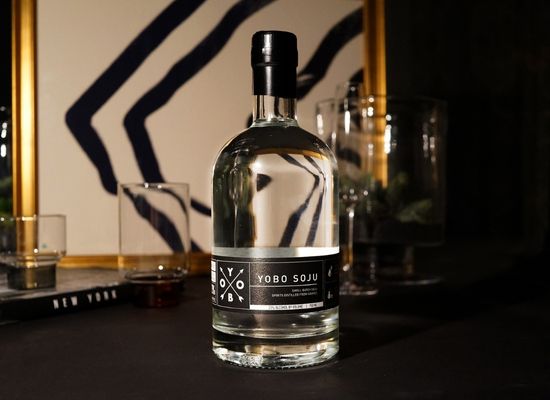 Image Source- Yobo Soju
Best Innovative Soju: Yobo Soju
Bearing its name from a Korean term of affection (such as "honey" or "sweetheart"), this unique soju is extremely interesting. This exquisite floral soju is handcrafted in small batches on the shore of the stunning Seneca Lake in the New York Finger Lakes region. Yobo's zero-automation distillation process starts with locally and sustainably cultivated Catawba grapes, yeast, and crisp, clean water derived from the Finger Lake of New York. The soju produced by this labor-intensive distillation process is delicate, smooth, and light.
Region: New York
ABV: 23%
Tasting Notes: Refreshing aroma on the nose with crisp, fruity flavor on the palate.
Soju helps you savor your meal more by cutting through the richness of the Korean BBQ. Additionally, soju creates ambiance in any situation. It has a wonderful way of bringing people together. Get your hands on one of these bottles of Soju to enjoy your Korean bbq.
Written By Aparna Dutta, Beverage Trade Network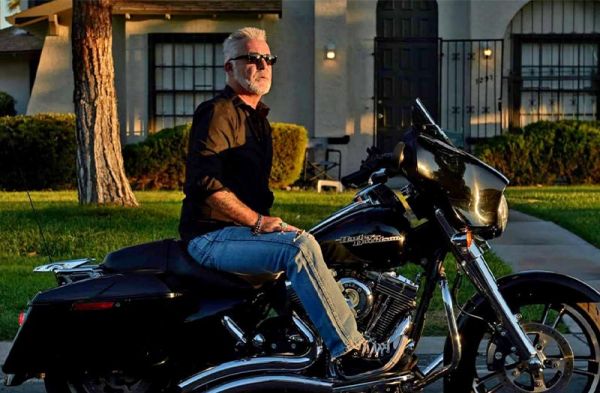 Interviews
Michael Thompson, Head Bartender at the Edge Steakhouse, Las Vegas has been riding behind the bar for 30 years now and on his Harley through 40 states. He knows how to keep things fresh, with classics or something new.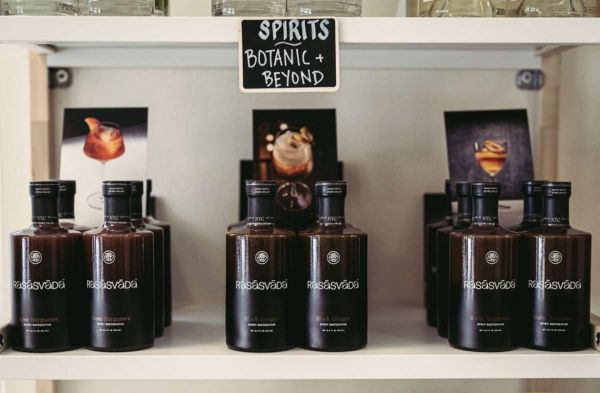 Insights
Low to No Alcohol beverages are gaining tremendous popularity amongst wine and spirits enthusiasts around the world. From being a niche to populating retail, read on to know more about the Non-Alcoholic brick-and-mortar store revolution.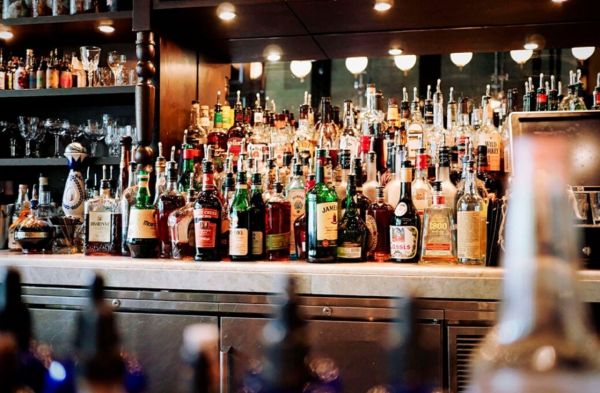 Operations and Management
Localized Solution Provided By A Global Drinks Platform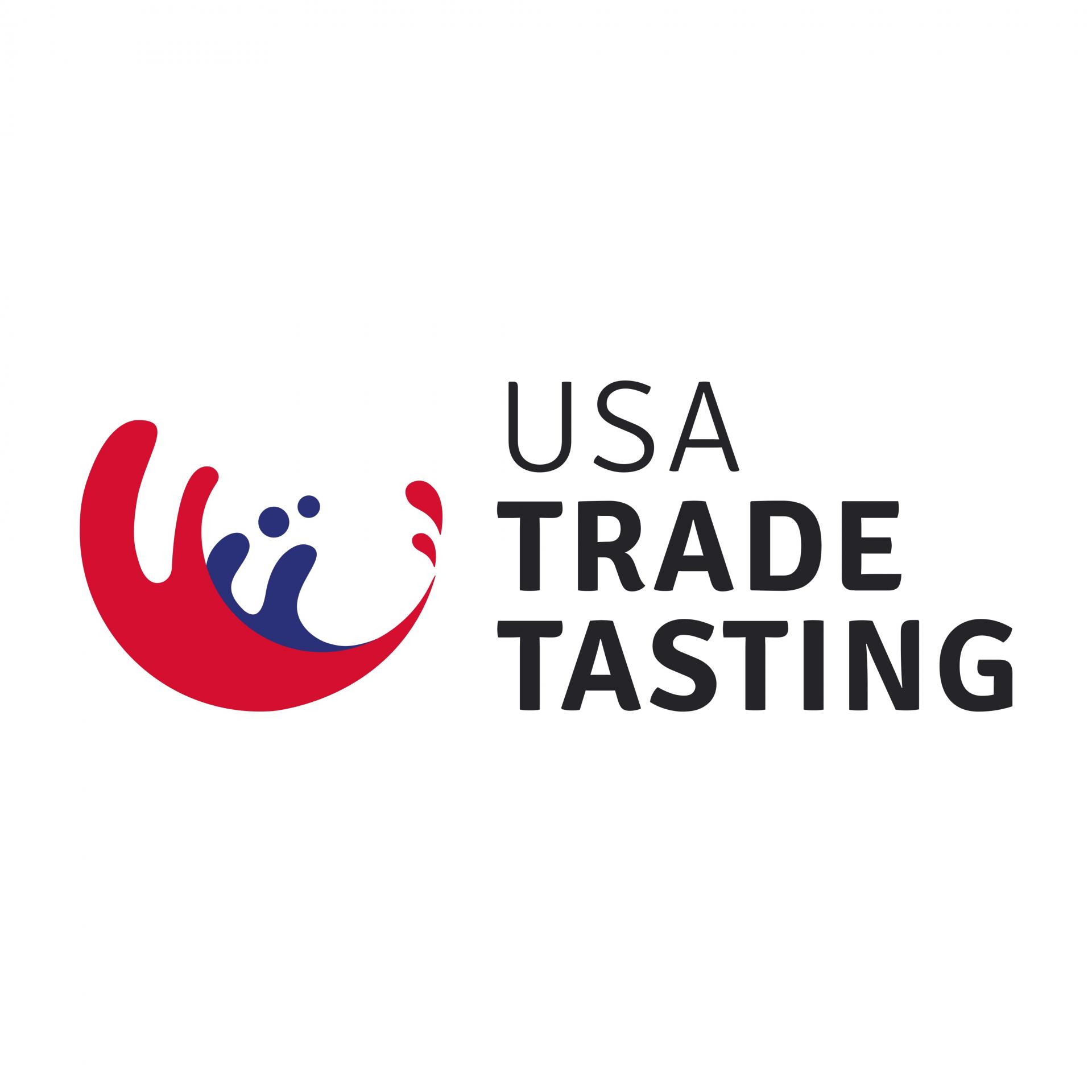 Morgan MFG, 401 N Morgan St Suite #204A, Chicago IL 60642
Register Now
South San Francisco Conference Center, 255 South Airport Boulevard, South San Francisco, CA 94080, United States.
Register Now