Meet Ari Klafter, Head Distiller at Thornton Distilling Company & his take on the spirits industry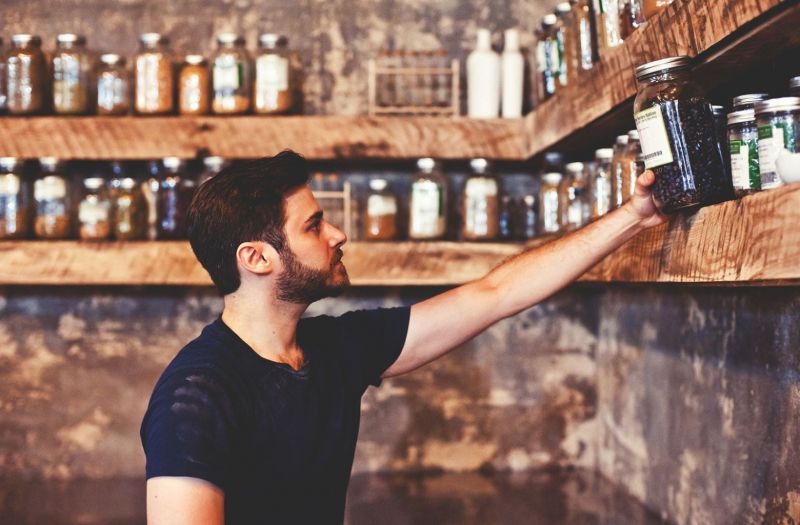 07/04/2023 Consolidation, not only among producers but also distributors. Related to that is the blurring of craft through the acquisition and creative branding of larger producers.
Tell us a little about your background and journey into distilling
My path to distilling was a bit unconventional in that I traveled to another continent to earn a Master's degree in Brewing & Distilling.
I didn't come from a STEM background but I started homebrewing beer in college and absolutely fell in love with the science and craft of brewing. I founded a student brewing club and continued making beer as a hobby for years.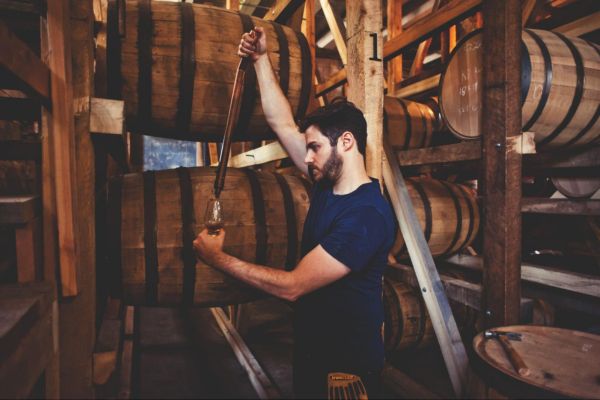 Image: Ari Klafter; Source: Thornton Distilling Company
Along the way, I developed an interest in distilled spirits and cocktail culture and finally decided to make a career out of it. But I really wanted to get a firm scientific foundation in distilling rather than just jumping in, so I spent a couple of years saving up in order to pursue a Master's degree in Brewing & Distilling from Heriot-Watt University in Edinburgh, Scotland. There I spent each day studying distilling science, propagating yeast in the lab, creating experimental gin batches, and visiting different distilleries.
I also bartended at a craft cocktail bar in Edinburgh while I studied. I had been a bartender in New York before heading to the UK, and since I needed a side job during grad school, I thought I might as well further hone my cocktail skills and inform what I look for in a spirit.
After graduating, I served as Assistant Distiller at Privateer Rum in Massachusetts before moving to Chicago in 2018 to join my co-founders Andrew Howell and Jake Weiss in building Thornton Distilling Company and Dead Drop Spirits and serve as Head Distiller.
Your current role and what does your day look like?
I lead the development and production of Thornton Distilling Company's single malt whiskies, as well as gin, rum, absinthe blanche, and premium bottled Old Fashioned cocktails under our Dead Drop brand. No day is exactly the same — it might be very hands-on like measuring botanicals for our next batch of gin, tasting barrels designing upcoming blends, creating bitters for our bottled Old Fashioned, or distilling our locally peated single malt whisky. Or I might be working with our suppliers to source local malted barley or new charred oak casks. I might also be touching base with our distributors or representing the brand at tastings or whisky festivals.
As perhaps the most regulated industry in the U.S., there's no shortage of compliance and record-keeping to be done every day. You know, fun stuff.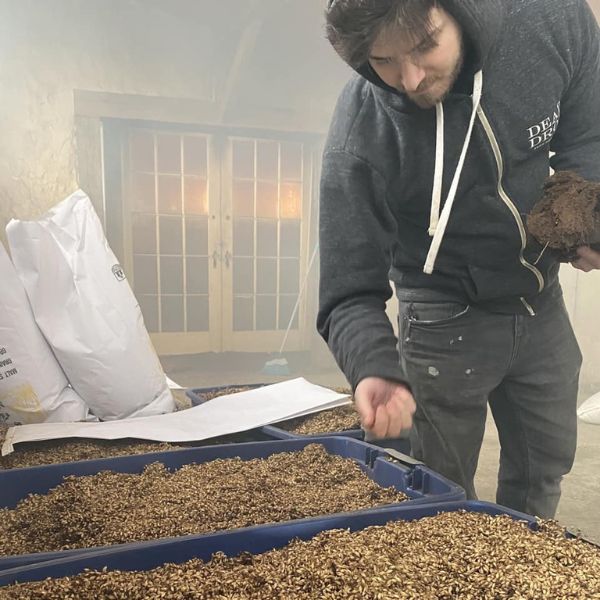 Image: Ari Klafter; Source: Thornton Distilling Company
I'm also the President of the Illinois Craft Distillers Association, so I spend a lot of my time leading lobbying and marketing efforts to benefit small, independent distillers throughout our state.
A distiller's job is all over the place and requires you to wear many hats at once — it's one of the things I love about this line of work. It's about overseeing multiple critical processes at once to ensure they all come together to make great spirits.
What inspired you to become a distiller?
I first fell in love with beer and brewing, but I became fascinated by the fact that the world's distilling traditions draw from so many different ingredients — from fermentable like grain, fruits, agave, and sugarcane, to the different types of casks that are drawn from with matured spirits, to the never-ending library of botanicals that are used to make gin, absinthe, and aquavit.
Since I'd already been brewing for years I knew that I loved the science and process behind production, and for me that curiosity wasn't going away anytime soon. It's been probably 8 years since I decided to dive headfirst into distilling and I haven't looked back.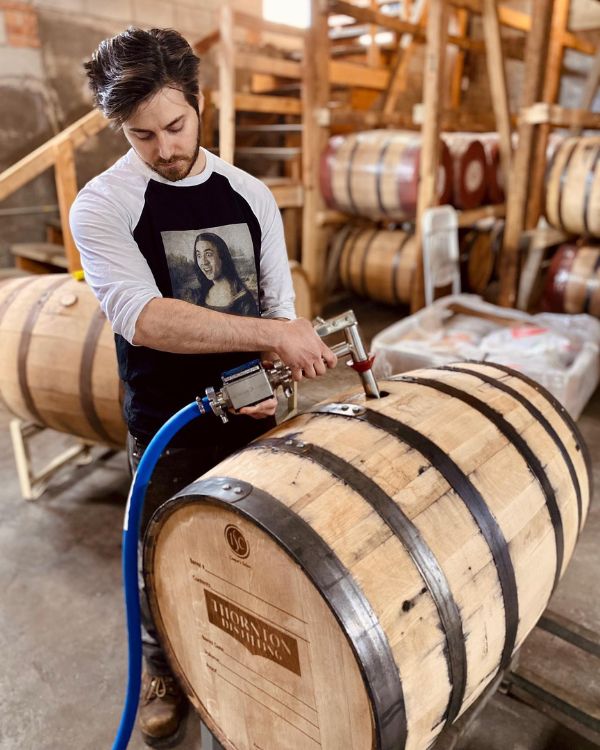 Image: Ari Klafter; Source: Instagram
What are some of the most important skills for a distiller?
The most important trait of a great distiller is the willingness and genuine interest to always be learning. Nobody has all the answers and while a distillery's marketing department usually tries to hype up their "Master Distiller" from day one, this is a craft that truly takes a lifetime of developing. You might call this skill a mix of genuine curiosity, dedication, and humility.
What are the current challenges the spirits industry is facing according to you?
Consolidation, not only among producers but also distributors. Related to that is the blurring of craft through acquisition and creative branding (think "small batch") of larger producers.
A constant challenge is many consumers' unwillingness to try new things. The sheer amount of choice these days can be overwhelming, leading consumers to select "crafty" yet familiar options. We've seen this in the U.S. beer industry, where the market has evolved to the point that many consumers want to drink craft but they choose national or large regional options rather than taking the chance on less familiar local brands.
For me as a single malt whisky producer, one of the biggest challenges is the perception that proper single malt whisky can only come from Scotland and that an age statement is the main indicator of whisky quality. It will take time before American single malts gain widespread acceptance and we need to constantly educate consumers on the effects of raw ingredients (our flagship single malt uses 4 different types of specialty brewers' malts), different regional maturation environments, and cask types (our whiskies first-fill bourbon, rye and rum casks, as well as new toasted and charred barrels, which create very different whiskies than say a fourth use hogshead). Single malt producers from India, Taiwan, Israel, and elsewhere are doing an exceptional job of using their unique environments to produce stellar single malts, and just as importantly, they've found meaningful ways to tell that story to consumers.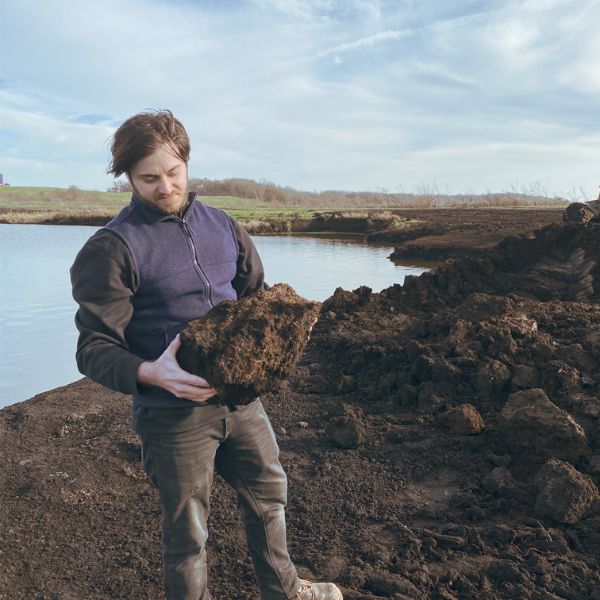 Image: Ari Klafter; Source: Thornton Distilling Company
How do you think a distiller can help in driving marketing and sales personally?
Who better to talk about a product than the person who actually made it? Distillers know every nuance of the product, from the flavor profile to the raw ingredients, production techniques, barrel profile, etc. The trick is that marketing and sales skills don't always come naturally to us distillers, and I think we need to put extra effort into developing them. Because we can talk for hours about all the details that went into the spirit, part of our job is reading the room and conveying the product's value and uniqueness in a way that's digestible and engaging.
For me, sales and marketing is not just great way to support the business, but it's also personally fulfilling. Probably the most gratifying part of being a distiller is seeing someone's face light up when they taste your spirits and start wanting to nerd out about some whisky or rum you made.
Define a good distiller
Good distillers come in so many different forms and from different backgrounds, and I'd hate to gatekeep that! But maybe a good distiller is someone who isn't afraid to make mistakes but always learns from them. A good distiller looks to learn from others and also pays it forward and shares their knowledge, while always striving to be inclusive and supportive.
What is the hardest part of a distiller's job?
Being ready to bring it each and every day. It's a fun job, but there's also little room for error or slacking if you want to make excellent spirits. Production schedules are inflexible because every step is contingent upon another step. Mix in safety concerns, complex machinery, subtle differences in batches of grain and botanicals, and narrow temperature ranges that enzymes want to work, and it requires lots of attention to detail.
What's your elevator pitch to a bartender when pitching your brand
Housed in the oldest standing brewery in Illinois, Thornton Distilling Company makes innovative single malt whiskies using limestone-filtered artesian well water drawn from the distillery's historic well dating back to 1857. We're the first craft malt-certified distillery in Illinois and use 100% local craft malt, including making our Illinois Peat single malt whisky using hand-harvested peat from Illinois bogs along the Mississippi River. Owing to our building's heritage and our desire to make modern, forward-thinking craft spirits, we launched our line of Dead Drop Spirits that include Dead Drop Gin, Straight Bourbon Whiskey, Pecan Bourbon, our Old Fashioned bottled cocktail, Kosher for Passover Dark Rum and Louchifer Absinthe Blanche, all made with that same pristine artesian well water. A "Dead Drop" is an old prohibition-era bootlegging term, meaning to leave something hidden for someone to pick up later — because of our building's colorful history and long tradition of malt fermentation, Dead Drop to us means picking up where our predecessors left off.
[[relatedPurchasesItems-31]]
What skill or topic you are learning currently and why?
I'm trying to develop myself to focus a bit more on the business side of running a distillery including working with our distributors in different markets, maintaining a strong handle on the constantly shifting costs of materials, and being involved in our marketing and sales.
Also welding. It's such a useful skill to have as a distiller. Being able to perform small repairs and upgrades to our equipment myself will mean that we don't always have to rely on outside fabricators to keep production moving forward.
What is your idea of a good life?
Spend your days doing things that are personally fulfilling, and making meaningful connections along the way.
Which is your go-to drink and what is the perfect setting you enjoy it in?
Can't say I really have any one go-to drink, but since we're a Southside Chicago distillery that was used for bootlegging during Prohibition, I've really pushed to make the Southside using Dead Drop Gin a signature cocktail in our distillery's cocktail bar.
I absolutely love tiki and high-ester rum drinks, single malt whisky, European fruit brandies, mezcal, drier fortified wines like Amontillado sherry, traditional lagers, and mixed-culture sour beers.
Bars are of course the perfect setting for enjoying a drink! Every bar and every bartender creates a unique atmosphere and showcases the drinks that make them and their customers excited. Bartenders have always been indispensable in opening up our horizons and guiding us to try new things — I've always maintained that they deserve tremendous recognition for their role in developing spirit culture.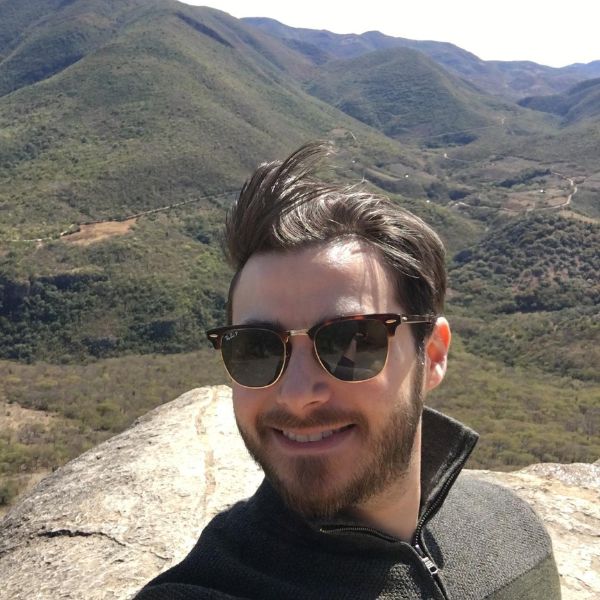 Image: Ari Klafter; Source: Instagram
Your favourite 2-3 distilling or spirits books?
Great question! The most useful to me as I was pursuing my Master's was probably Distilled Spirits: Tradition and Innovation edited by J.H. Bryce and G.G. Stewart
For someone looking to find a little bit of information on pretty much any topic under the sun, Handbook of Alcohol Beverages, edited by Alan J. Burgess, is a great resource.
It's literally over a thousand pages devoted to different beverage alcohol traditions from around the world! It won't answer all your questions, but if you want a primer on pretty much any topic within alcohol production, this is a good place to start and will point you to more in-depth resources.
For more American styles of whiskey, "Seagram's Beverage Alcohol Production" is over 40 years old but it's an absolutely insane source of in-depth knowledge about running a distillery!
Lastly, the best newer book I've read in the past few years is Matt Strickland's Cask Management for Distillers. Matt is a distiller I really admire and here he talks about all the experience he's gained about cask maturation from working at distilleries all over the U.S. and Canada. There are great insights from achieving desired flavor profiles in aged spirits, to figuring out warehouse layout, addressing leaks, and repairing barrels, to getting a better appreciation of the lifecycle and production of an oak cask.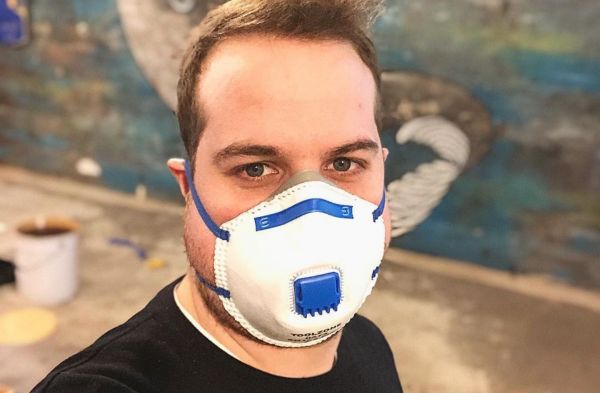 Interviews
Matt Smith, Bar Manager at The Brain Jar in Hull gives us the skinny on how social media helps bring people back to his bar.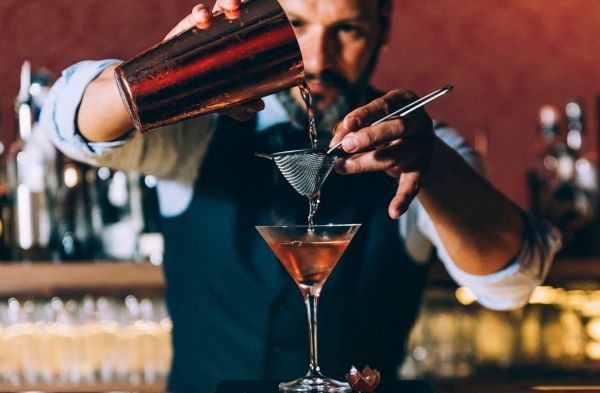 Insights
The much-awaited results for the 2020 Bartender Spirits Awards are announced.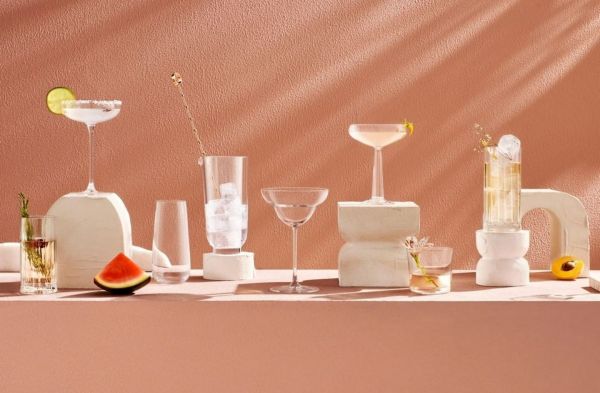 Insights
Well thought and quality glassware can not just make a drink look fancier but also give a new perspective to it. These glassware companies are changing the face of your drinks.
South San Francisco Conference Center, 255 South Airport Boulevard, South San Francisco, CA 94080, United States.
Register Now