Top 10 Female Cocktail Influencers On Instagram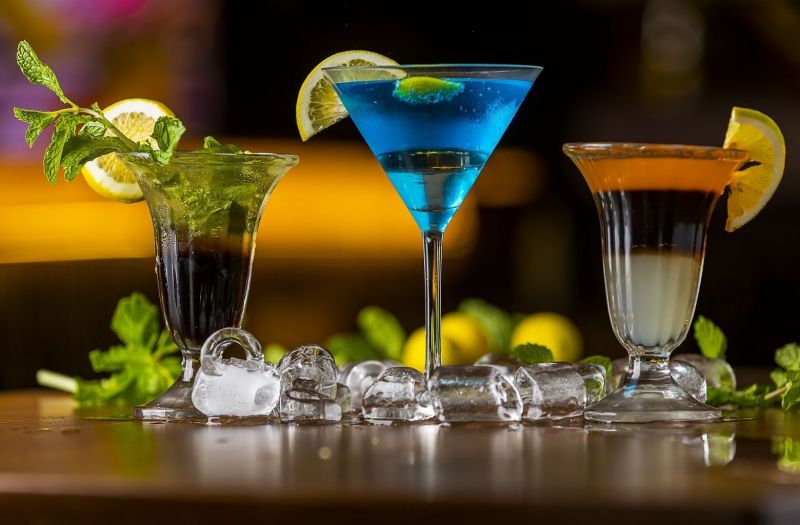 02/03/2022 Get creative on your cocktails with some of the best cocktail influencers who are crushing it on Instagram.
Using Instagram to reach consumers and influence the targeted crowd has been on the trend for a long time now. A study done by Instagram shows that 41% of the surveyed people agree that their beverage purchase decision is influenced by photos and videos posted on Instagram. Learning about beverages has become a lot easier with people discussing their drinks and posting their homemade cocktails on Instagram. We have created a list of some of the most influential female voices in cocktails on Instagram who are helping brands to reach their potential customers and inspiring people to build their favorite concoction at home. These women are redefining the bar and spirits industry which was once known for male domination. Here are some of the best feed recommendations which are worth a follow.

Images source: Instagram
LA-based Bad Birdy is a multi-award-winning bar star. Starting her bartending career from a craft cocktail bar, she is now a Celebrated Bartender, CEO, Global Cocktail Creative, Brand Ambassador, and much more.
Often described as "The One Woman Show", Birdy is a global influencer, inspiring the world with her creativity and passion to create cocktails with unique flavors and new ingredients. She is the owner of the brands Bad Birdy Llc. and Kuduowl, showcasing her unique approach towards bartending and motivating people to enhance their drinking experience.
2. Julianna McIntosh (@join_jules)

Images source: Instagram
Born and raised in California, Julianna McIntosh is the creator of Join Jules - a platform with the vision of creating a community that focuses on visually appealing craft cocktails made with fresh and seasonal ingredients. Growing up around farmers, she knew the importance of seasonality and fresh flavors. Having a passion for traveling, local foods, and craft cocktails, she is educating people more about their food and beverage by crafting cocktails using fresh and seasonal ingredients at home. Julianna is more than just a content creator. With more than 700k followers on Tik Tok, she is an artist, a marketing professional, a promotions specialist, and a TV show host. Join Julianna's "Join Jules" to learn how to make simple and delicious cocktails using fresh ingredients within the comfort of your home.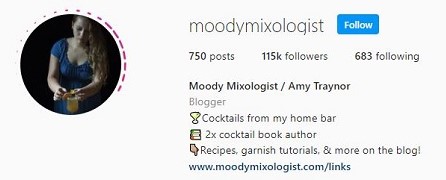 Images source: Instagram
Amy Traynor is the creator of Moody Mixologist, winner of SAVEUR Magazine's 2018 Best Drinks Blog Award. Amy is an award-winning cocktail blogger, recipe developer, author, and photographer. She specializes in professional food and drinks photography and craft cocktails, as reflected on her Instagram feed. She runs her blog channel with her husband Jeff Traynor, bringing the magic of craft cocktails and modern flavors through delightful recipes and beautifully photographed cocktails.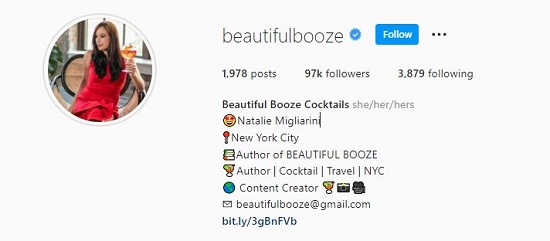 Images source: Instagram
Natalie Milgliarini is an author, photographer, cocktail stylist, public speaker, and social media expert from a small town in North Carolina. She created Beautiful Booze to follow her passion for traveling and cocktails. Started as an aid for the cocktail enthusiast with a small amount of following, Beautiful Booze has grown tremendously and now caters to a large audience. Her feed has a balanced collection of cocktail and travel contents. From being an official bartender at Instagram's live event in Las Vegas to authoring a book of the same name, Natalie had a lot of highlighted moments in her life. Beautiful Booze is a perfect spot on Instagram to learn more about craft cocktails and enhance your home bartending game.

Images source: Instagram
Julie Resnick is the founder of Feedfeed, a food and beverage discovery platform reaching over thirty million people every month. Her fairly simple idea of swapping recipes on Instagram has grown to a mega digital community over time with #feedfeed being the most used food and drink hashtag on Instagram. She is bringing creative people together through her food and drink platforms. Feedfeed Cocktails is one of her six vertical Instagram accounts which features amazing cocktail recipes and boozy DIYs. Her feed is colorful with beautiful classic and craft cocktails for you to try making at home.

Images source: Instagram
Marisa Cicchini is an Australian drink and content creator. Her feed features recipes that are colorful and perfectly clicked which focus on the fruity, refreshing mixers and lighter spirits. She uploads great content with an easy approach to bartending, creating some eye-appealing, palate-blasting cocktails garnished to perfection. With over 47k followers, it has become a popular source for home cocktail enthusiasts and even professional bartenders. Some of her latest posts include Bellini Basil Smash, Christmas Negroni, and Wattleseed Sour just to name a few.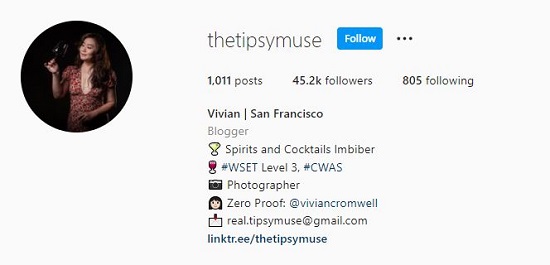 Images source: Instagram
Vivian Cromwell is a photographer, entrepreneur, cocktail expert, and freelance journalist who writes about cocktails and everything about the spirits industry. She started The Tipsy Muse with a vision to inspire people to make their own craft cocktails by sharing her passion for photography and cocktails. Being a professional photographer she focuses more on pairing food and drinks with the right kind of photography as reflected on her feed. Over time she has grown her passion to full-time service which includes recipe developing, photography, spirits education, social media handling, startup advisory, and much more.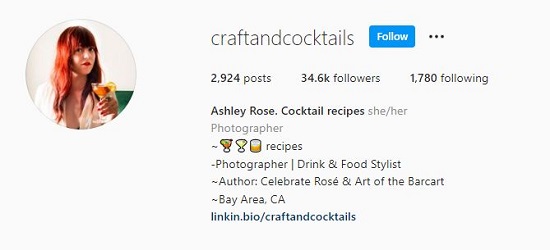 Images source: Instagram
Ashley Rose Conway is the founder of Craft and Cocktails, a famous destination for making and shaking cocktails with a focus on fresh and seasonal ingredients. Growing up around her father's bar, she has developed a ton of unique recipes and photographed drinks for hit craft blogs. She is the author of the books Celebrate Rosé and The Art of The Bar Cart which portrays the art of creating and styling a cocktail. Expect a rainbow feed with beautifully shot cocktails and unique tips on the cocktail and food pairing when you follow her on Instagram.

Images source: Instagram
Garden Cocktails is the brainchild of Stacie Grissom, who is an NYC-based blogger and content creator. She works at Bark & Co. as the head of content and owns a rooftop garden where you will find all the great ways of crafting cocktails using organic ingredients. As the name suggests her feed has cocktails inspired by the lush gardens, herbs, flowers, and botanicals. From posting her kitchen-made cocktails on Instagram to being one of the finalists of the SAVEUR Best Drinks Blog Awards. Stacie has inspired a lot of people to enhance their in-home bartending by using seasonal and organic ingredients in their cocktails.

Images source: Instagram
Inka Larissa is the founder of On the Sauce Again - a one-time platform for all things spirits. Born in Finland where the advertisement of potent alcohol was not allowed, Inka started educating people about responsible drinking and the fascinating story behind every spirit. Having the ambition to understand more about different alcoholic beverages around the world and teaching people more about their favorite spirits led her to create On the Sauce Again. Now it's not only a content platform but also deals with events, lifestyle, social media management, and much more. If you are a spirit enthusiast, love traveling and enjoy colorful cocktails, this is a place for you.
Article By Tushar Anand, Junior Writer, Beverage Trade Network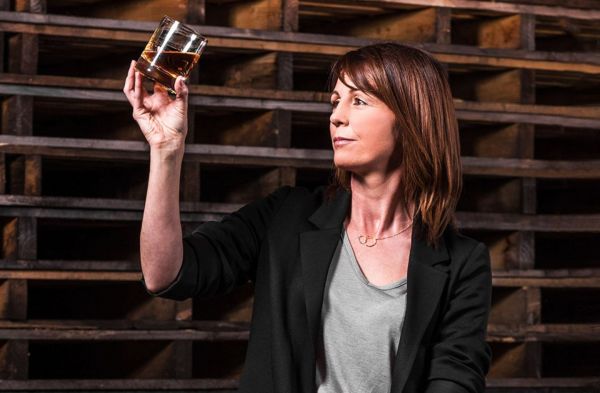 Interviews
Alex Thomas, Master Blender at the Old Bushmills Distillery and The Sexton Irish whiskey shares her experience working as a master blender and her views on the consumer trends taking hold this year.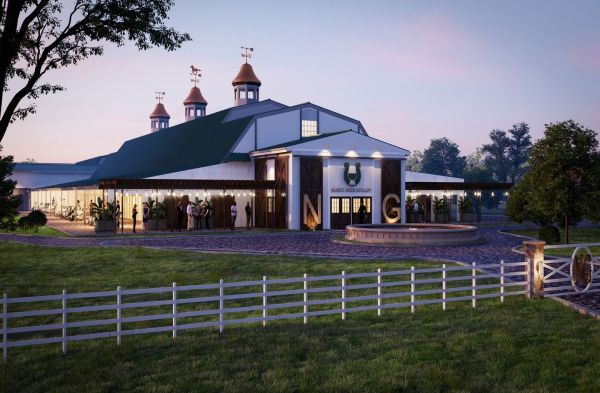 Suppliers Spotlight
Just in! Uncle Nearest 1820 Premium Single Barrel Whiskey has won the prestigious 'Spirit Of The Year' at the 2021 Bartender Spirits Awards.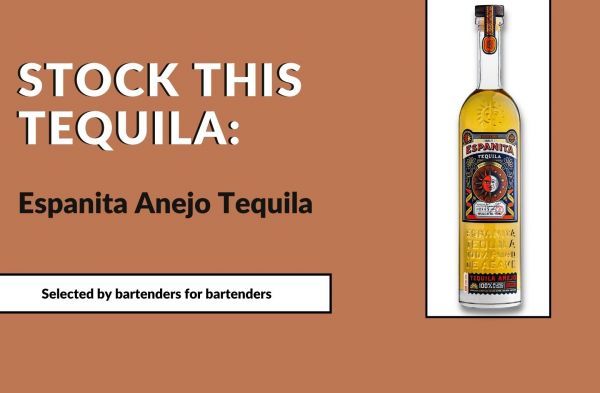 Suppliers Spotlight
Espanita Anejo Tequila wins the esteemed 'Tequila Of The Year' at the 2021 Bartender Spirits Awards.
South San Francisco Conference Center, 255 South Airport Boulevard, South San Francisco, CA 94080, United States.
Register Now