Royal Gin from the 'real' Downton Abbey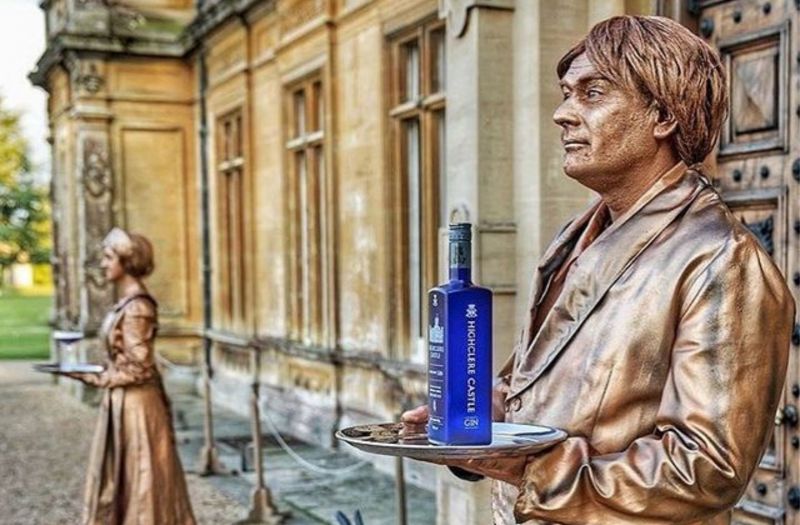 25/02/2021 Born at a castle renowned for its parties and acclaimed for its taste, Highclere Castle Gin is set to ruffle feathers worldwide.
Highclere Castle Gin was launched in 2019 with a mission to produce the finest gin in the world. Crafted from estate-grown ancient botanicals at the Highclere Castle, the gin is produced by spirit entrepreneur Adam Von Gootkin and the 8th Earl & Countess of Carnarvon at the castle itself, which is also famously known as the 'real Downton Abbey.'
Highclere Castle's extravagant parties have been held in style since the 1800s, hosting many of the world's most interesting people over gin and cocktails. The Highclere Castle gin possesses delicate citrus notes, resulting from ten botanicals that come from Highclere's ancient estate.
This exceptionally smooth London Dry Gin integrates juniper, orange zest, lime flower, cardamom, and other botanicals along with Highclere's famous oats to soften the finish. Bottled at 43.5% ABV, it is quickly becoming a must-have in the world of cocktail mixology. Highclere Castle Gin is distilled at Langley Distillery, England's oldest gin distillery. The bottle is custom produced in England.
The Highclere Castle Gin took home a gold medal at the 2020 Bartenders Spirits Awards, winning 91 points based on its quality, value, and packaging.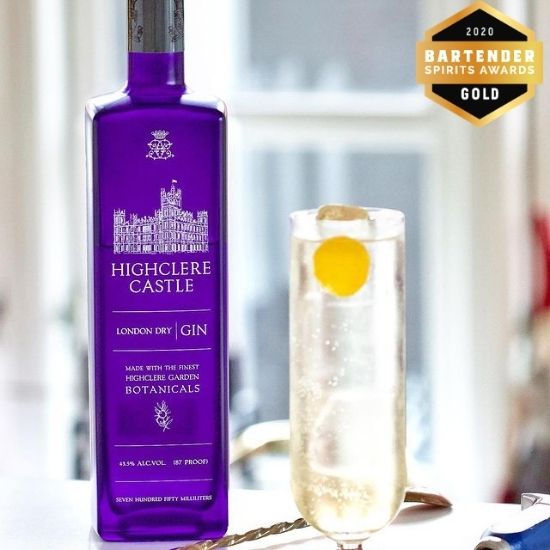 Highclere Castle Gin, winner of gold medal at 2020 Bartender Spirits Awards
How was 2020 going before Covid-19?
"After four years of development of Highclere Castle Gin, the brand launched in Q4 2019 with an unprecedented rate of growth. In the few months before COVID struck, Highclere Castle Gin launched in 25 US markets, the United Kingdom, France, and Switzerland, with Canada, Poland, and Malta on the get-go. With 30,000 cases projected, Highclere Castle Gin was estimated to be the fastest super-premium gin in the market."
How did you respond as a business to the lockdown in terms of managing teams and furloughing staff?
"The company team took a pay cut across the board, as many of our restaurant, hotels, and cruise lines were hampered. Luckily we were able to avoid any layoffs or furloughs. The challenges associated with launching a brand in COVID forced us to take an even smarter lean approach to be effective in the market and keep the team on task despite all the instabilities in the trade."
How have you found the various teams working from home – any challenges and how did you overcome them?
"Our primary challenge during the lockdown was our inability to travel, see customers, do ridewith's with distributors and due to so many distributors furloughing their sales teams, it was difficult for distributors to collaborate with us to execute our sales plans. Like much of the world, we quickly embraced Zoom and found it to be highly effective. We have also hosted many virtual cocktail parties with hundreds of participants around the world, and have attracted over half a million viewers to our "Cocktails at the Castle" LIVE virtual cocktail parties hosted by Lord & Lady Carnarvon at Highclere Castle via our Facebook and Instagram platforms."
Which areas of the business have been most impacted and how have you responded?
"It's been very difficult to see so many of our restaurant partners, bartenders, servers, and really the entirety of the hospitality industry struggle to survive. In many metro markets, we have a strong presence on the on-premise cocktail menus, which has been severely affected by the closing of restaurants, take-out only, or in some cases reduced capacity. Our expansion plans have also been affected around the world as wholesalers and distributors want to stabilize before launching new products. We've responded by showing extra love and support to our on-premise partners, doing what we can to get money into bartenders' pockets, and focusing on brand education in our core markets which have had an extremely positive effect on brand growth and loyalty in those markets."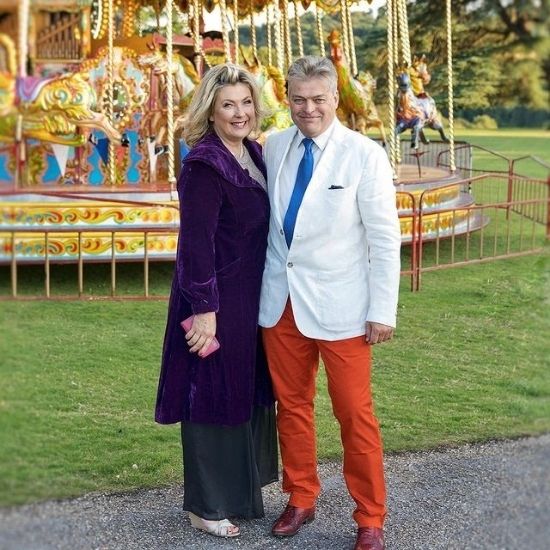 Lord and Lady Carnarvon. Via @highclerecastlegin
How were your online sales during the lockdown and what lessons have you learned?
"In the US, online spirit sales pre-COVID were only a fraction of online sales in the UK. The industry has advanced a few years in the US in terms of online sales due to Covid. When COVID hit, we had zero e-commerce plans for the US market and were entirely unprepared with the surging demand for liquor home delivery. We quickly prioritized an e-commerce strategy partnering up with leading online retailers like Total Wine and Caskers and many brick-and-mortar retailers around the US. Nevertheless, it's still taken us until Q4 of 2020 to fully integrate and launch our e-commerce platform. Highclere Castle Gin can now be delivered to most US states via our website."
How about the on-trade? What steps have you taken to keep in contact and support your customers?
"We have created a hyper-focused strategy on supporting our top on-premise customers, growing our on-premise customer base, and supporting them at an account level with education and with resources. We have seen this having a major effect on our brand loyalty and sales. We check-in with customers around the world personally where we have a Territory Manager or Brand Ambassador."
What changes have you seen in the on-trade since the lockdown has been lifted?
"Restaurants quickly adapted by setting up beautiful outdoor dining areas and sophisticated take-out programs. As of January 2021, we saw a large impact on the on-premise sector, especially for the northern half of the country. As many states have re-locked down or have had state-mandated reduced occupancy, we're seeing many northern on-trade closing until spring or sadly going out of business completely. I think there is light at the end of the tunnel, but it still maybe a few months away. As we continue to support the on-trade in all markets, we keep hearing that we are the only supplier that restaurants have seen! We are doing our best to support you in every way we can and feel that the restaurants really appreciate it. We have tried to do things out of the box with many of our accounts, with unique promotions and anything we can do to lift spirits a bit. On one occasion, we partnered with Grano Arso in Connecticut to create the fanciest cocktail, known as the Royale Martini. The cocktail featured our Highclere Castle Gin and osetra caviar garnering some great national PR while raising money for a great charity."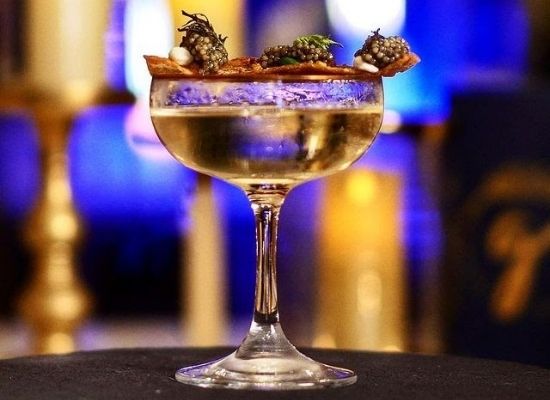 Royale Martini with Highclere Castle Gin at Grano Arso, Connecticut
The $99 cocktail incorporated dry vermouth, citron, and a cracker-style garnish atop the glass, topped with crème fraîche steeped in lavender and three dollops of osetra golden caviar.
What kinds of drinks are being bought right now? What impact has there been on pricing and the size of drinks lists?
"Obviously gin is one of, if not the fastest-growing spirit. Gin cocktails are more and more replacing vodka cocktails due to the added sophistication and flavor complexity. As we are in winter, there are a lot of classics on-the-menu like the negroni, gin martini, and many of the standards. It appears cocktail pricing hasn't changed much, however drinks list sizes have shrunk, and in some cases, we have seen them disappear while some are now linked to QR codes and presented digitally."
What have you done in terms of online tastings and Zoom events? Has this been effective?
"In spring after lockdown, we started many virtual initiatives. These include virtual mixology events, LIVE social media cocktail parties. We are also now doing virtual staff training with retailers and restaurants, and general sales meetings with distributors as COVID continues into 2021. Our LIVE social media cocktail parties with Lord & Lady Carnarvon, called "Cocktails at the Castle," hosted from Highclere Castle, drew in such a large record number of viewers that it became the largest virtual cocktail party in the world. We have also hosted hundreds of people from around the world for private Zoom tastings in support of our e-commerce and have converted thousands of consumers over to Highclere Castle Gin."
What lessons and opportunities have you learned for the future in terms of how you do tastings and events?
"On a recent Zoom virtual tasting, we hosted an event for 98 participants, all of whom had previously purchased a bottle of Highclere Castle Gin and were eager to learn how to make cocktails with it. Before the lockdown and before Zoom was the "it" thing, it would have been quite the challenge to get 98 people in a room with a bottle and their undivided attention for 30 minutes, and this didn't cost anything. In that 30 minutes, we converted almost 100 hundred people to Highclere Castle Gin. Zoom tastings have been more efficient and definitely cost-effective for the business while working to survive the COVID environment. All of that said, I still prefer interpersonal contact and seeing people face to face and look forward to things getting back to normal."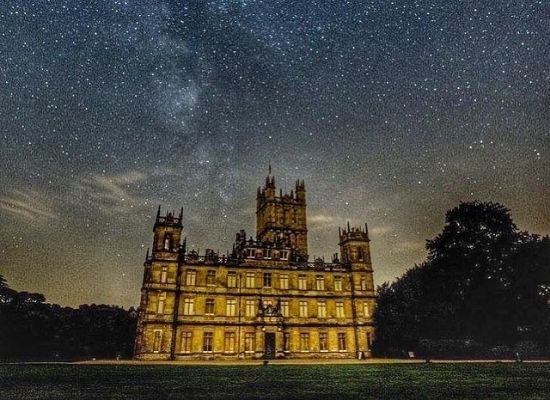 Highclere Castle
What are your thoughts on what might happen over the next six to 12 months? Are you optimistic or pessimistic?
"I am extremely optimistic about the next year. I think we all look forward to getting together again and celebrating life and each other. The hospitality industry will continue to struggle, but I expect it will come back with a roaring vengeance as people are eager to travel, dine out and have fun."
What will be the key factors that you need to get right that will determine your success in 2021?
"Like all new brands, we have to be careful about losing focus or investing capital in the wrong places that don't deliver ROI in such difficult and unstable times. There is no time to lose, and there is no time for waste. Having a well-thought-out plan and sticking to it without distraction while keeping the team motivated and aligned with that focus will be the key to success."
What is your strategy to grow distribution in 2021?
"Despite COVID, we are surprised how many markets are eager to have our award-winning gin. We are planning launches now in Canada, California, Hungary, Austria and have just begun conversations in Asia. We will continue to focus on our core markets and core customers while expanding slowly and thoughtfully. Highclere Castle Gin has garnered 20 international platinum and gold awards since its launch. We believe by summer 2021, Highclere Castle Gin will be the most awarded gin in the market."
More about the gin
Born from a castle, renowned for its parties, and acclaimed for its taste, Highclere Castle Gin is the winner of 17 international double gold awards. Highclere Castle Gin possesses a rare level of smoothness, making it enjoyable on the rocks. Traditionally, it is exceptional when mixed with tonic and lime or in a classic martini cocktail.
Recovered from the Carnarvon family archives stored deep within the castle, menus and letters reference gin cocktails from the early 1900s. Enjoyed in the "Highclere Style" for over a century, the traditional method of indulgence involves a cocktail made with gin, tonic, a fresh orange squeeze, and peel, and finished with a rosemary sprig from the garden.
The taste and style begin with the juniper at the heart of the gin, to which is added the touch of lavender inspired by the borders in the Monks' Garden planted in the 9th century by the Bishop of Winchester, followed by lime flower and orange peel. As an unusual but delicious twist, Highclere's acclaimed estate-grown oats have been woven into the botanical blend to give an exceptionally creamy and memorable finish. The oats are grown on the high chalk downlands of the Highclere farm.
Juniper has grown wild on the estate since the ancient Roman days and forms the backbone of this super-premium London Dry Gin.
Cocktails with Highclere Gin:
Mixology and the cocktail culture have been an essential part of Highclere's reputation. Luis Coelho, head butler at Highclere, plays the role of a master mixologist. One of his main tasks is remembering precisely how Lord and Lady Carnarvon enjoy their cocktails.
The head butler shares with us some of his signature cocktails:
Gin & Tonic -
50ml Highclere Castle Gin

Artisanal tonic water

Garnish with orange peel and rosemary twig
Fill a glass with ice, followed by the gin, slowly pour tonic water and give it a gentle stir. Twist an orange peel and place it at the top of the glass with a rosemary twig.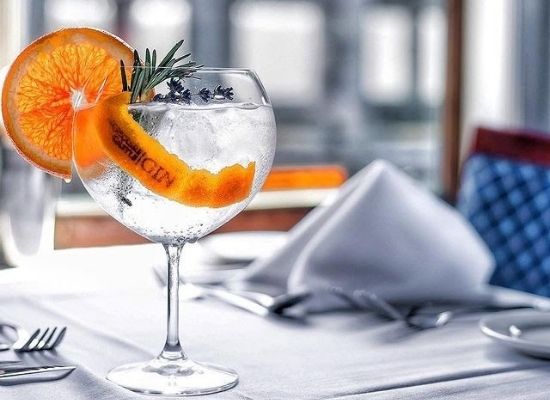 Cocktails with Highclere Gin
Classic Martini -
50ml Highclere Castle Gin

10ml Dry Vermouth

Orange bitters [optional]
Fill a mixing glass with ice then, add the ingredients over the ice and give it a gentle stir. Double strain into a martini glass and garnish with a verdant green olive or lime.
British 75-
50ml Highclere Castle Gin

Simple Syrup

Fresh lemon juice

Champagne

Lemon Garnish
In a cocktail shaker filled with ice, shake gin, lemon juice, and simple syrup. Strain into a chilled cocktail coupe and top with champagne. Garnish with a lemon twist.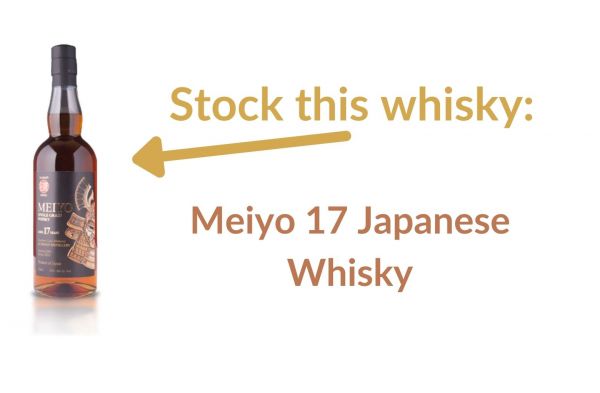 Suppliers Spotlight
This whisky has been selected by bartenders for bartenders.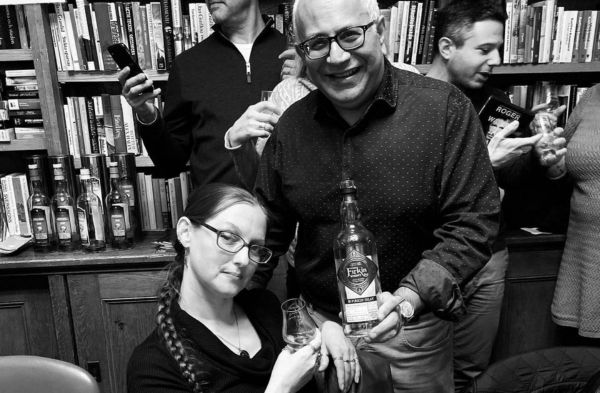 Suppliers Spotlight
Glass Revolution Imports import tasty, affordable wines and wickedly cool spirits into Western Canada and the USA. They represent some amazing Distilleries.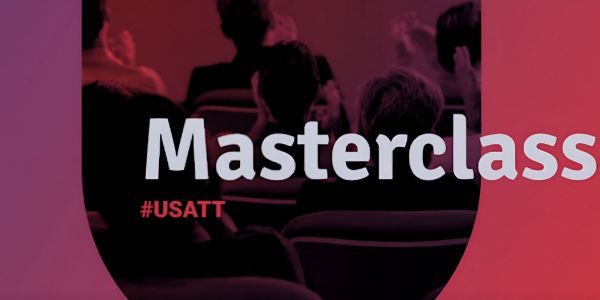 News
Unveiling Excellence: A Journey Through Award-Winning Spirits at the 2023 USA Trade Tasting Masterclass.
South San Francisco Conference Center, 255 South Airport Boulevard, South San Francisco, CA 94080, United States.
Register Now