How Thomas Spaeth drives sales at his bar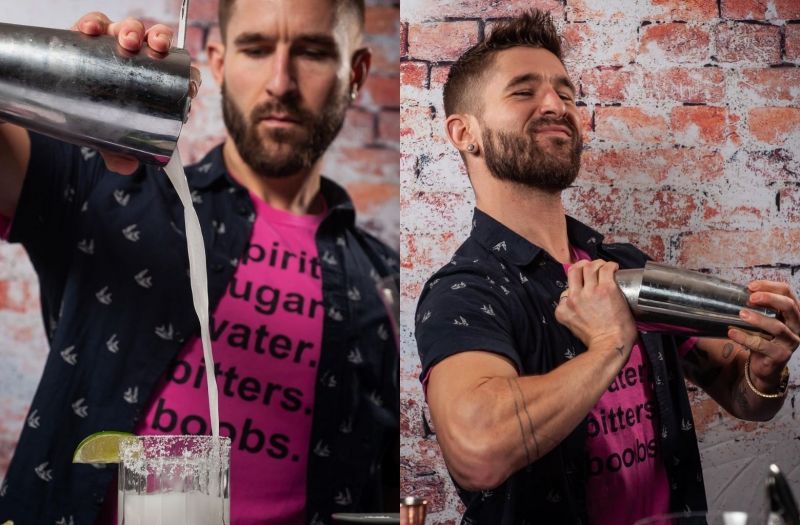 28/07/2021 Head bartender at The Raines Law Room in Chelsea, NYC, talks about how he buys spirits for his bar.
From being a cook and server to becoming a head bartender - Thomas Spaeth has had quite the journey in the hospitality industry. His inspiration for bartending came from his love to provide, interact, and guide others. Before becoming the head bartender at The Raines Law Room (@raineslawroom) in Chelsea, Spaeth worked at the Mckittrick Hotel as a bartender.
Spaeth is also the co-founder of Hey Bartender (@heyyybartender) - a virtual cocktail experience for consumers, where one can connect with expert bartenders and organize live streams and other events.
From talking about how to buy spirits for your bar to sharing his favorite cocktail menu, Spaeth shares with us the world of bartending through his perspective.
Tell us about your current role at The Raines Law Room. What do you do on a daily basis?
I'm the head bartender. What that means beyond managing inventory and training is a daily role as the tone-setter while encouraging my team to realize they have the power to manage their roles and duties. My favorite thing about the leadership role is saying "I trust you."
According to you, what are some of the most important skills a bartender should have?
Patience, and equanimity; an ability to keep a running list of tasks in their mind for long periods of time; attention to details; awareness of the large picture.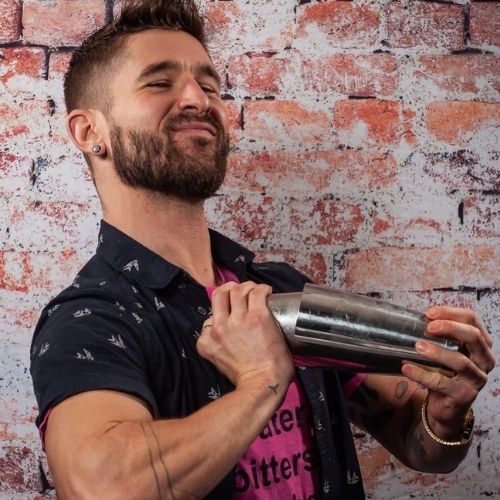 Thomas mixing a cocktail, Source: Thomas Spaeth
What's the most underrated cocktail ingredient or spirit?
I don't think people are drinking enough mezcal, to be honest. JK! While I think the bevy of cocktail ingredients is being very well-explored and employed, I think that a lot of people still don't fully understand how to make a serious spirit-free drink or mocktail. Too often, bartenders just double the juice and syrup of a classic or menu drink and present something that's too rich/acidic/cloying.
One of my absolute favorite spirit replacements is kombucha. It's deep, complex, and super fun to use as a base, once you tame the carbonation and get a handle on the acid/sweet balance. My buddy Cameron Winkleman over at Mace in NYC has even created his own proprietary line of kombuchas for Mace's n/a program. It's such a smart move I'm a little surprised more people aren't doing it.
How can suppliers work with you to drive sales?
By supplying me with the product I order. JK, but the supply shortage is real! During more stable times, education is always a great way to not only empower bar staff to speak confidently about a particular product but also reminds everyone about what's available. Too often we all, myself included, get comfortable with the same rotation of things - drinks, spirits, etc. - so it's great to have someone come up and say, "Hey, don't forget about Lion's Tail..."
Can you give us an example of a good bar/restaurant drinks menu?
I'm a big fan of the menu at the NYC bar The Up & Up. Not only are the offerings and suggestions very diverse, but they also show in simple, elegant graphics what the drinks will come out looking like. As bartenders, we can understand and imagine most drinks by their list of ingredients but we often forget that many of our guests don't have that familiarity.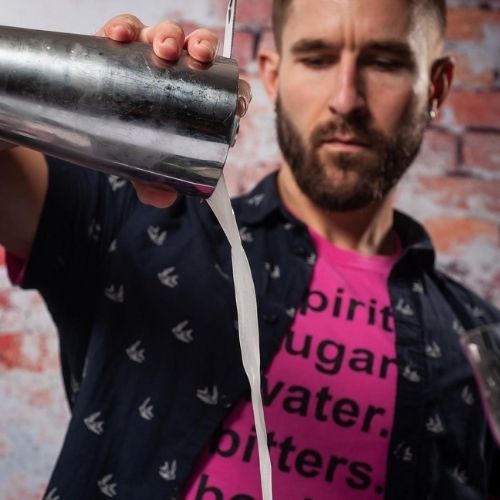 Cocktail made by head bartender Thomas, Source: Thomas Spaeth
As a bartender, how do you increase footfall at your bar?
Like many bartenders out there, I pivoted during the pandemic shutdown to start my own virtual cocktail business. My partner and I are very proud of Hey Bartender and the multiple events we've hosted every single week since April 2020. At every one of those events, I introduce myself and Raines to the group, whether that's 11 people working for a non-profit in LA or 250 employees of a major global investment firm across 6 continents, and I always invite everyone to visit me in real whenever they make it to NYC. Quite a few have!
What do you look for when selecting a spirit for the bar?
Quality first and foremost. I want to make sure I'd be pleased drinking it. Then I want to make sure my staff would be as well because I know an unpopular spirit will just gather dust. And of course, I need it to make sense financially, and along with the rest of our inventory. 4 London Dry gins are likely superfluous for anything other than a gin bar, no matter how much we like them.
What has been your most bizarre client request?
I worked at an oyster bar where a woman once asked me to feed her oysters so she wouldn't have to touch them.
How has your journey as a bartender evolved through social media in the past year?
Personally, I try to avoid long periods of time spent on social. When it's relevant, I post stories, but for the most part whenever I catch myself scrolling I close the app and put the phone down to make sure I'm looking at the actual world around me.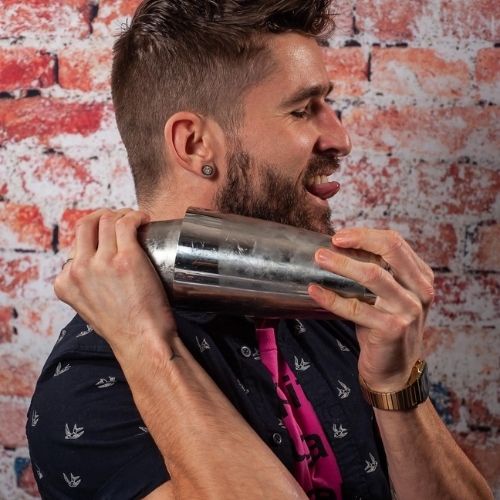 Thomas making a cocktail, Source: Thomas Spaeth
What are some upcoming drinks trends to look out for?
More 80's 90's drink revivals. The espresso martini is having a serious renaissance right now in NYC and I smell sex on the beaches and kamikaze's right around the corner. Hopefully, they get a couple of much-needed remixes on their classic formulas!
What are you drinking right now?
An Arnold Palmer.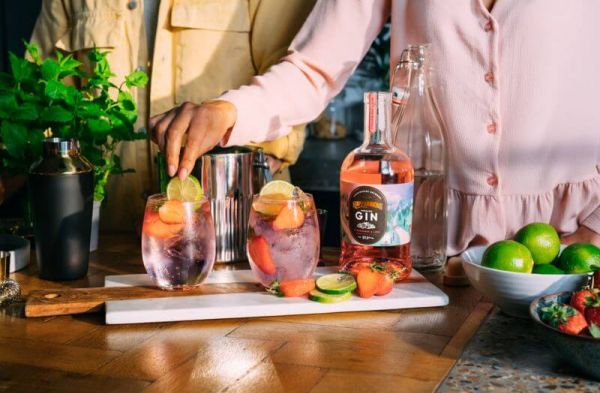 Insights
Pink Gin is here and it's a must-have for all bartenders.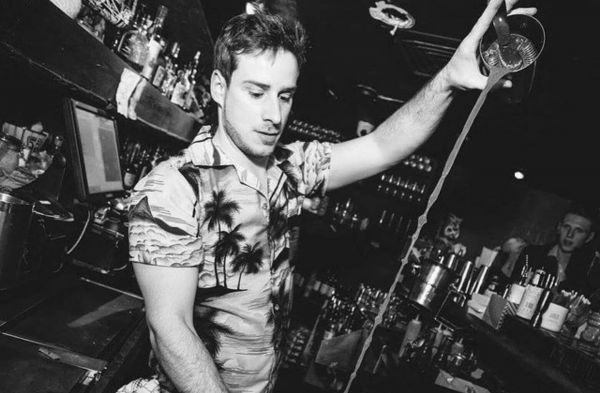 Interviews
The best part of bartending for Nelson is to serve up something new to guests and see them make it their own.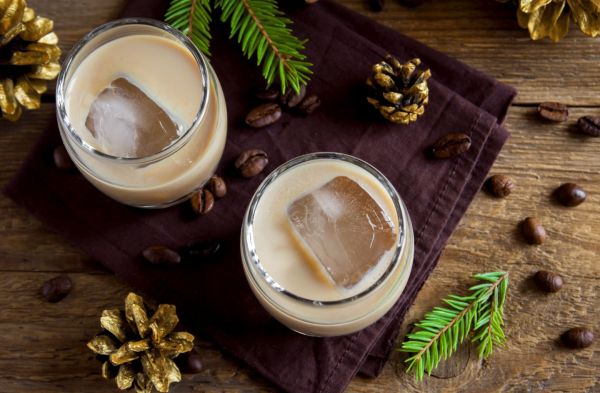 Insights
Coffee liqueur is one of the most favored drinks! Know about the top 15 coffee liqueurs to try in 2022 and the regulations that govern them.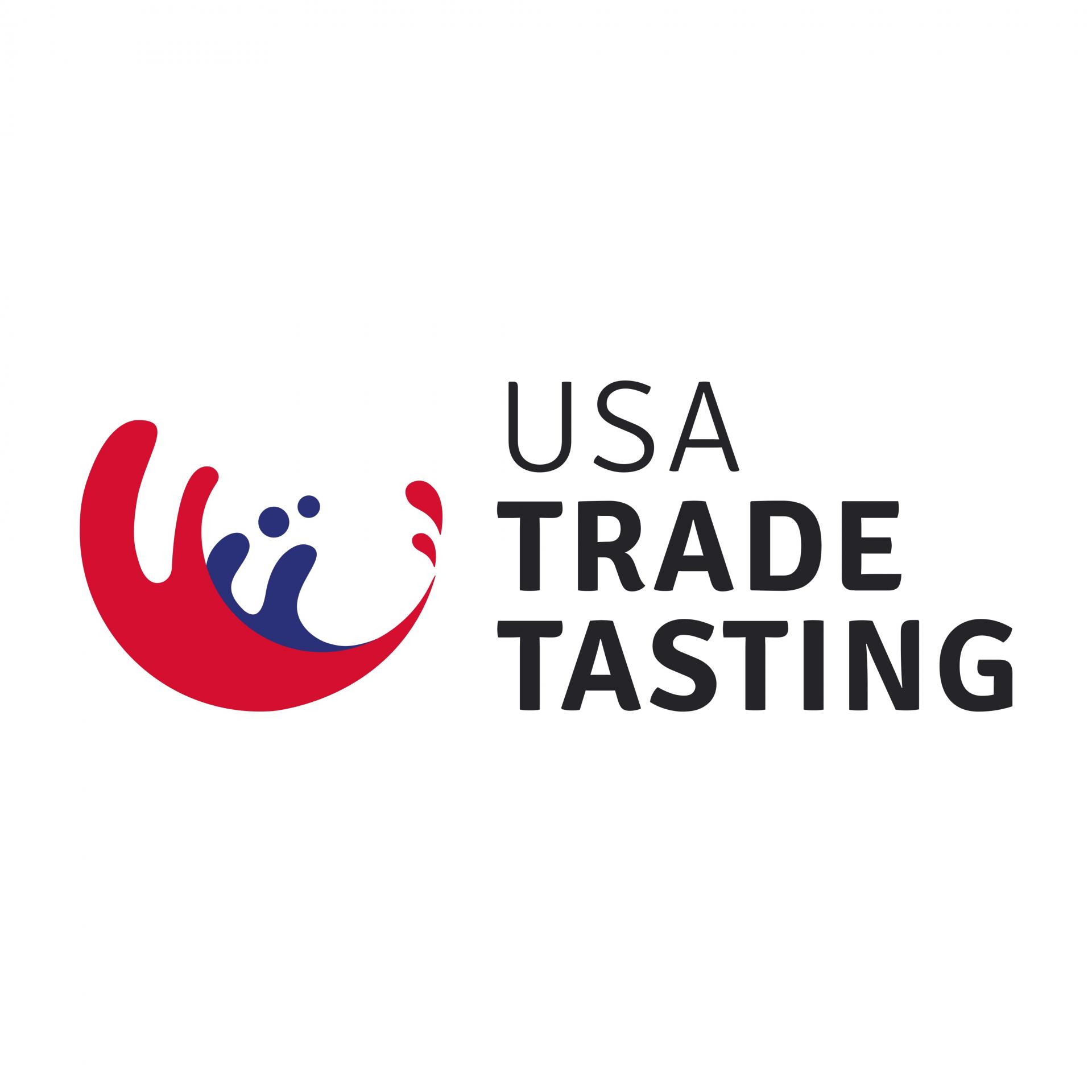 Morgan MFG, 401 N Morgan St Suite #204A, Chicago IL 60642
Register Now
South San Francisco Conference Center, 255 South Airport Boulevard, South San Francisco, CA 94080, United States.
Register Now