Meet Carole Quinton, The Creator of Cointreau's Orange Liqueur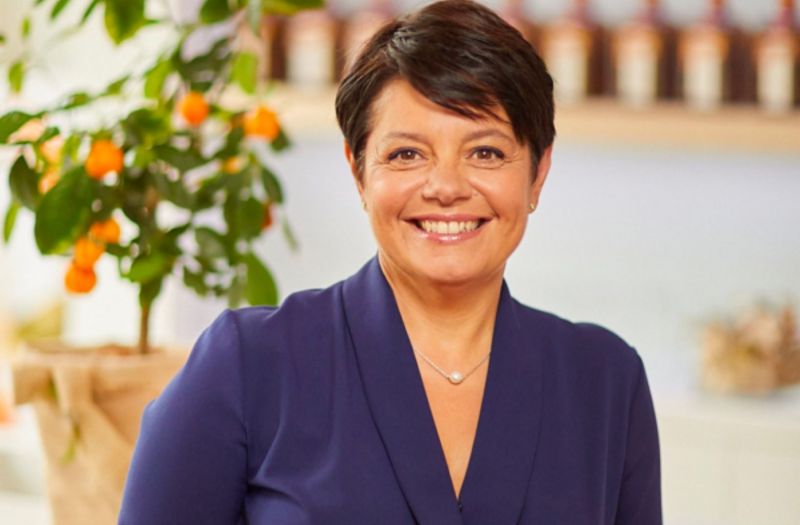 06/10/2022 I Have a Dual Role as "Keeper of the Keys" and as the "Nose", Says Carole Quinton of Cointreau.
Carole has more than 25 years of experience in the beverage sector, as she has previously worked with Pernod Ricard for many years. Since the spring of 2016, Carole Quinton has been keeping an eye on the production of Cointreau's priceless orange liqueur, overseeing every step from ingredient selection to mixing to distillation to the final product. She is the sixth generation Master Distiller to stand by the distinctive flavor and savoir-faire of Cointreau, which Edouard Cointreau created about 150 years ago.
In the interview below, Carole talks about her role as a Master Distiller at Cointreau, more about what goes behind making the iconic liqueur, and the evolution of the spirits industry.
Can you tell us a little about your background and your distilling career?
Having graduated from the University of Angers, France, with a Master of Science, I then specialized in crop production and agronomy at the Agricultural institute for an engineering degree also in Anger. I subsequently spent three years training as a plant breeder at the James Hutton Institute in Dundee, Scotland, where I learned about plant breeding on small fruits according to a specific objective, as well as cultivation studies, processes, marketing, etc.
[[relatedPurchasesItems-31]]
Between 1997 and 2007, I was involved in research and development projects, specializing in vegetal raw materials and their molecular biology, breeding, physio-chemical properties, quality control, etc.
In 2007 I was appointed Project Manager in Spirits Research & Development, which involved the selection of ingredients, wine and spirit engineering processes, new product development, and pilot trials. In 2016 I moved to join Cointreau as Master Distiller.
How do you think the Spirits industry has evolved in recent years?
The cocktail craft has become more structured and professional and is no longer just practiced in bars. It has produced real stars — both men and women — who host conferences, masterclasses, and demonstrations. These personalities team up with brands and events and collaborate with chefs to create menus that pair food with cocktails. Thanks to the popularity of fine dining, mixologists and barmen have moved center stage, no longer operating on the fringes of the sector.
Today, they are part of a network of professionals who, on occasion, venture into other disciplines and conduct research and reflect on developments in their profession. They are also more aware of responsible drinking and the quality of the products they use. Each mixologist defends their identity, capacity for innovation, and the importance of their heritage. Never before has this profession inspired so many careers – it's really inspirational.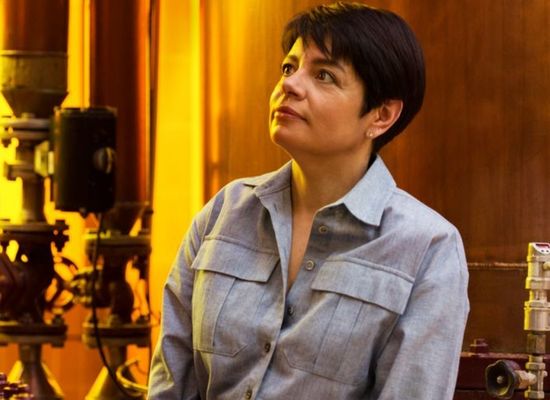 Image: Carole (Bachelier) Quinton; Source: Remy Cointreau
Tell us a little about your day-to-day role.
I'm responsible for selecting the raw materials -notably the orange peel but also the sugar and the neutral alcohol from agricultural origin– so I travel the world in search of the fruits with the strongest aromatic power and complexity. The quality of the peels varies from year to year as a combined result of climate, sun exposure, and soil. I have developed close relationships with farmers in Ghana, Morocco, Tunisia, Brazil, and Spain, and I oversee the implementation of the most rigorous standards. From planting, flowering, pruning, treating, watering, and picking to peeling and drying... I understand every aspect of managing and harvesting orange groves. Like a winemaker striding through their vineyard and tending their grapes, I need to be in the orchard, in contact with the orange trees, to see everything, to feel everything.
My role also involves calculating the weight of the stills at the distillery, testing new peel varieties in the laboratory, setting up sensory analysis panels, demonstrating the organoleptic qualities of the liqueur to mixologists and distributors around the world, etc. All this translates into what we call "The Art of Cointreau," or the sensorial dance that goes into making our signature orange liqueur, from selecting the orange peel to blending to distillation. I have a dual role as "Keeper of the Keys" – I select the highest quality ingredients to create our liqueur, paying particular attention to those precious oranges – and as the "nose" – a little like a parfumier, I ensure the perfect balance of aromas and flavors in Cointreau liqueur. No day is ever the same, and that's something I really enjoy as a Master Distiller.
What's your elevator pitch to a bartender when promoting your brand?
Indeed, if the ingredients are always the same, the recipe is both preserved and constantly reinvented. We ensure this savoir-faire remains rooted in our history and our soul. We perpetuate the art of selecting and mixing the best natural ingredients to create perfect harmony and enhance everything we touch.
We cultivate our French "je ne sais quoi" that can make anything special. And this is what gives us our true transformative power – the power to turn any drink into an extraordinary cocktail by using Cointreau L'Unique. Instead of just using a triple sec, by using Cointreau L'Unique in your cocktails, you add the exceptional richness of more than 40 aromas, the highest quality sweet and bitter orange peels from the world's finest terroirs, and more than 170 years of expertise — all resulting in a perfectly balanced cocktail. Cointreau is an orange liqueur in a league of its own.
How do you help bartenders with depletions of your brand?
Bartenders do not need our help, as Cointreau has long been a staple of cocktail culture and an essential ingredient in cocktail-making. It forms the basis for more than 600 recipes, from the world's most iconic and popular cocktails – such as the Margarita, Cosmopolitan, Mai Tai, and Sidecar, to name but a few – to new creations. As the world's leading premium orange liqueur, Cointreau's ability to enhance and balance the flavor of other ingredients makes it a favorite among bartenders and mixologists and a fixture in bars throughout the world.
[[relatedPurchasesItems-41]]
What do you cover in your product training with bartenders?
Cointreau is made up of a blend of sweet and bitter orange peels from the world's finest terroirs, and its more than 40 aromatic notes infuse it with exceptional richness. Its unique organoleptic qualities and capacity to enhance and balance other ingredients make it an ideal base for a myriad of cocktails, both classic and new. These 40+ aromas are split into seven groups on the Cointreau aroma wheel – zesty, vegetal, floral, fruity, spicy, gourmet, and animal – which can be used to create custom cocktails, from classics including the iconic Margarita to new and inspired creations developed by bartenders and mixologists.
How do you think a distiller can help drive marketing and sales personally?
My role is to preserve and develop Cointreau's unique flavors and aromas. This begins with visiting orange groves and supporting growers to ensure the oranges used in our crystalline liquid are of the highest quality. I then conduct a rigorous selection of the sweet and bitter orange peel's essences, calibrating the blending to ensure perfect harmony of flavors, exceptionally rich aroma, and a long finish on the palate. Cointreau's only three other ingredients alongside the selected orange peel are pure water, neutral alcohol of agricultural origin, and sugar, so the distiller's role is key.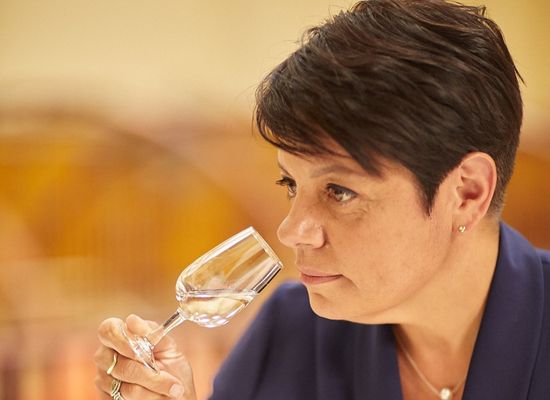 Image: Carole (Bachelier) Quinton; Source: Remy Cointreau
Define a good distiller.
A good distiller naturally has scientific skills, but that's not enough – far from it. In my opinion, the most important quality of a good distiller is passion. Passion for the earth, the people cultivating it, and plants. I have always loved plants. Even as a child, I had my little garden at my grandparents' house, where I could grow my flowers. Another essential quality is curiosity. And knowing how to taste and smell things – educating your sense of smell and your palate every day. Lastly, humility, patience, and perseverance are also important.
What is your go-to drink, and where do you most like to enjoy it?
My first experience with Cointreau was a memorable one – it was on my wedding day. My husband is from Anger, so he wanted to create a Cointreau cocktail for the big day! It was a blend of Cointreau, lemon, and sparkling wine that I'll never forget. It became very special for me and is still today one of my favorite cocktails. But I also really enjoy a White Lady. It is simple yet sophisticated, especially at the end of a nice meal with my family and friends.
What do you do when you are not distilling?
Family is key for me. So, I take care of my family and my two boys during my time off.
What is your idea of a good life?
It's quite simple, be happy and love what you do.
Header Image: Carole (Bachelier) Quinton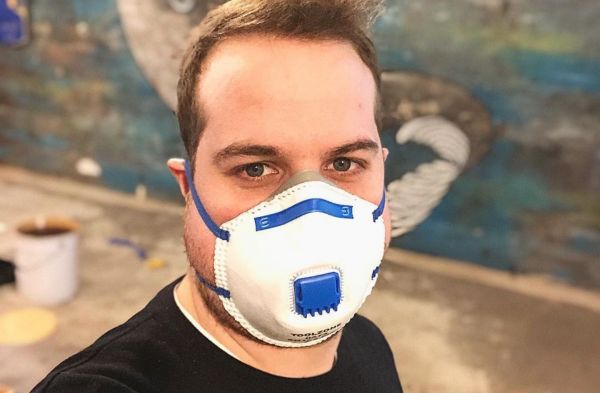 Interviews
Matt Smith, Bar Manager at The Brain Jar in Hull gives us the skinny on how social media helps bring people back to his bar.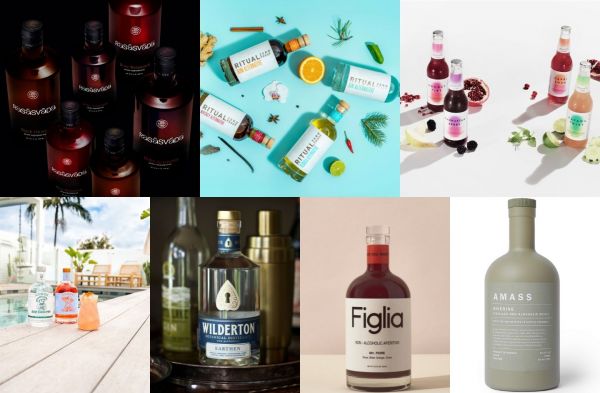 Insights
Here are 7 Non-Alcoholic Beverages for you to sip Beyond Dry January and well into the new year 2022.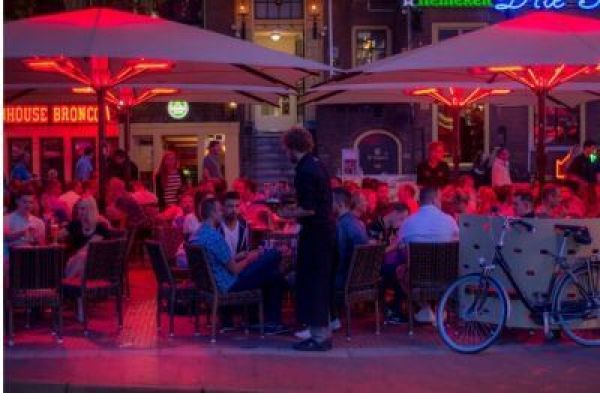 Insights
If used correctly, Upselling has the potential to do wonders in terms of over-the-counter sales as well as overall profitability.
South San Francisco Conference Center, 255 South Airport Boulevard, South San Francisco, CA 94080, United States.
Register Now