Abdul Fofanah on how to keep customers coming back for more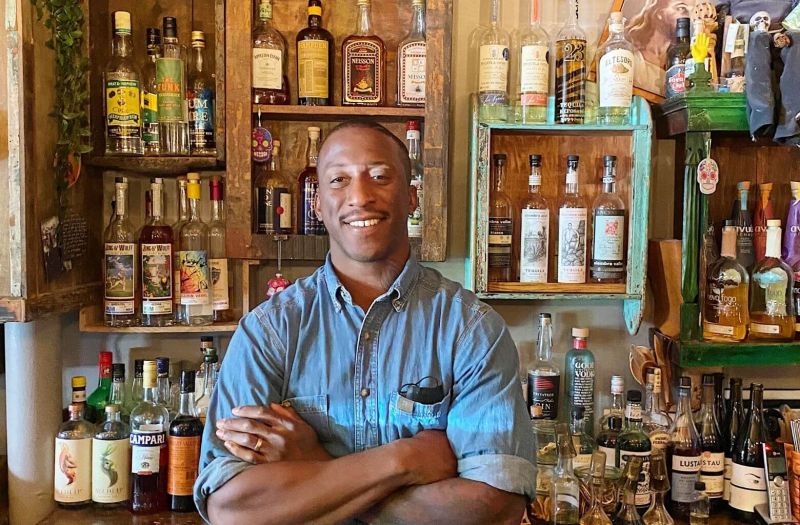 14/09/2021 Abdul Fofanah from Leyenda Cocteleria dives into how bartenders can give their guests the ultimate bar experience.
Abdul Fofanah, now the Bar Manager at Leyenda Cocteleria in New York, has been working the bar in the city for almost a decade. Over the years, he's learned a lot, and to him, giving guests an experience is the most important thing there is, especially if your regulars know you, and newer customers become regulars.
Through his time in the industry, Abdul has had stints at Saraghina, Lilia Restaurant, Blue Hill at Stone Barns, or Thyme Bar. Today, he shares with us his way of working through the bar, serving guests, and how to keep your customers coming back for more.
What inspired you to get into bartending?
I have an unusual life story and peculiar background that may be too long to tell here at this very moment. But a fast-tracked version of how and why I got into bartending would be simply because of pure fate.
I'm sure you've heard a version of this story before, but I walked into my first Italian restaurant of employment across the street from my home, in search of many things.
At the time it was mainly money because I had just been fired from a management position at an Urban Outfitters flagship store in Manhattan. I had been with the company for years since a very young age and even worked at their corporate office at one point. I wanted to be in fashion like my life depended on it. So when I was fired I was lost.
Becoming the host of an Italian restaurant, I got a chance to constantly watch the bartender make drinks with bottles I had never seen before, let alone knew existed. Pouring weird things (at the time) like Amaro and Limoncello, I would watch the way he would pay so much attention to detail and craft beautiful libations. People loved him for it.
It was amazing to witness after being in the dark about such a world. There was a moment where I saw that I wanted to recreate myself in that image. I wanted to be "that guy" pouring those "weird" things and I wanted people to love me for it.
Can you tell us a bit about your day-to-day role at Leyenda?
I work at Leyenda Cocteleria in Brooklyn as a manager, mainly helping the floor with the day's operations and helping things run smoothly. I'm also a part of the amazing bartending team we have here serving our creative cocktails and helping people walk through the journey of our bar.
We focus on artisanal tequila, mezcal, and rums from smaller brands and producers that you may not see so often.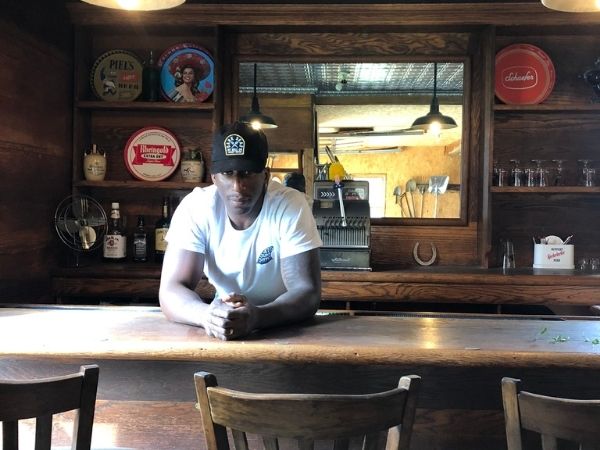 I try to learn something new every day about our spirits program so I can maintain my vision as a professional bartender and serve our guests better. Working with celebrated mixologists like Ivy Mix and Julie Reiner, there's always something new to learn if you're paying enough attention and the waters run deep.
According to you, what are some of the most important skills for a bartender to have?
Patience, attention to detail, and the ability to center yourself even in your craziest moments.
Can you give us an example of a good bar/restaurant drinks menu?
I think a good menu is subjective honestly. It really depends on your preferences.
But if I think about a bar menu that has always stood out in my mind I would have to say it's Death & Co.'s drink menu.
I like when there's a story to something. It makes for much more of a stronger connection to what you're experiencing. Think about your friends you like to laugh with, I feel like many times it's the friend that tells the best stories or is the most animated that is the most popular.
That's how I felt about my experience the first time I went through their drinks menu. They give descriptions in a way that feels poetic and carries you through the whole menu like a storybook.
Again I think there are a number of 'good' menus with amazing drinks out there but at Death & Co. they make me feel something.
The funniest story you heard at the bar?
A bar manager once told me that they used to make a chili tincture and set it on the bar in a decanter. And it's a really strong spicy tincture, I know because I had to make it myself. And for some reason, a customer thought it was something she should drink face on (obviously extremely intoxicated). The rest was history.
Apparently, she took a big gulp, had a glazed-over stare on her face, and ran so far no one ever saw her again.
What do you look for when selecting a spirit for the bar?
I don't select the spirits here for Leyenda at the moment but I have for programs I've run in the past and I always aimed to keep things tight when I did. Being that both establishments I ran weren't all that big in space this was also an inevitable mentality. But it forced me to think about what each spirit brought to the table and why I had to choose one over the other.
Ultimately I would always go with the spirit you often didn't see in other spaces, had an interesting label, good quality taste, and told a story. These qualities worked hand in hand. Placing the bottle rarely seen on the back bar, the experience starts with a question from the customer "What's that?" after seeing the interesting label.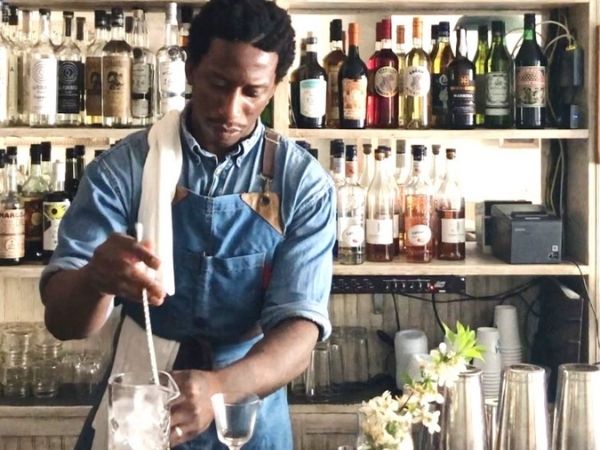 Next, you make them a cocktail that works in favor of the spirit's structure so it performs at its best. To come full circle, you end up giving them the interesting story behind the spirit you just served them capping off a special journey of education.
Spirits that can create an experience from start to finish, that's what I look for.
As a bartender, what do you do to bring more footfall in the bar?
Most certainly. I make sure every customer I encounter while bartending or managing gets the best hospitality they can ever receive within the tri-state area of New York. I make investments in them so in return they continue to come back to my place of creativity and tell anyone they know there's no other place to be besides where Abdul is working.
I've taken a lot of notes from Japanese bartending over the years. From that perspective, my goal is to always create my drinks consistently, the same way every time in the most engaging way. I want to awe you with my poise and finesse but I don't want to flip bottles in front of your face.
I give as much as the customer wants because it's like a dance we're doing with each other but they are the lead.
These things I believe create an atmosphere and energy that is comforting and enticing to the customer, allowing you to cultivate old and new regulars that will last a lifetime.
What has been your most bizarre client request?
Ramos gin fizz, while they were eating a pizza in the heart of one of the top 5 craziest rushes I've bartended. I'm convinced someone sent them in to mess with me.
How has your journey as a bartender evolved through social media in the past year?
You know I like to think of myself as "old school". I'm of a mindset that the drink will speak for itself. Social media to me is just like a mood board. I try not to spend too much time on it because I'm rarely learning anything from it. It always feels like my time could be better spent in a book learning more about my craft and how to make a good drink even better.
So I wouldn't really say my journey has evolved through social media but it's helped my vision narrow in on what's truly important. And in all honesty, I would love to exist without it, like being a kid again. Living in the moment, touching and smelling things in real life.
What are some upcoming drinks trends we can expect
I think rum, as it once was, will become the star of the show again. People are pretty psyched about agave distillates but I think rum will have a real shining moment soon.
What are you drinking right now?
San Pellegrino tonic with a wedge of orange. However, the ice has melted throughout this interview.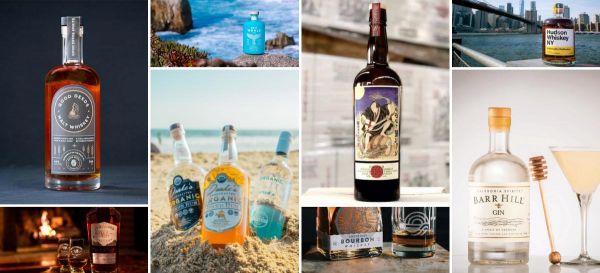 Insights
Have a look at these craft spirits brand standing out from others and doing such great campaigns.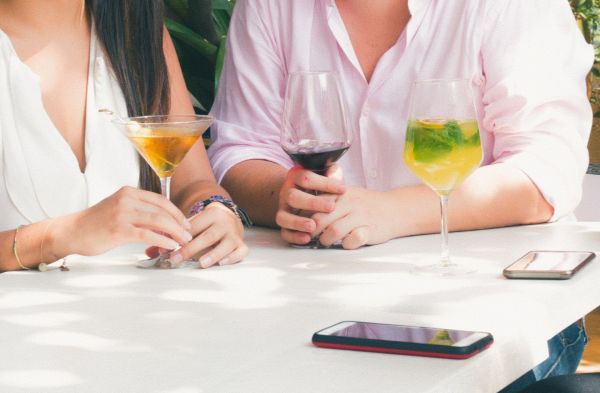 Insights
Technology is moving at a fast pace, but we, the bartenders and mixologists, are not far behind.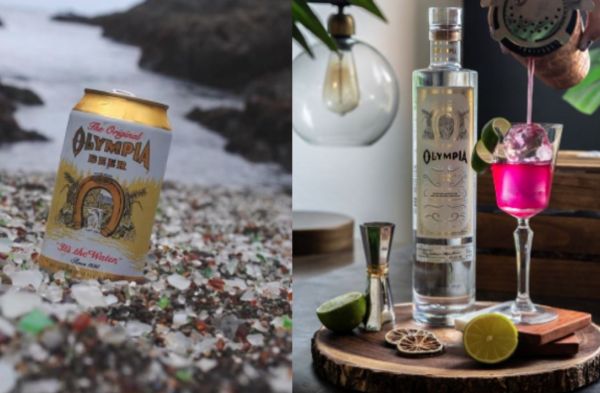 Suppliers Spotlight
BartendersBusiness.com highly recommends bartenders and mixologists in the USA to try this vodka.
South San Francisco Conference Center, 255 South Airport Boulevard, South San Francisco, CA 94080, United States.
Register Now