Subscribe Today to these Top Bartenders on YouTube!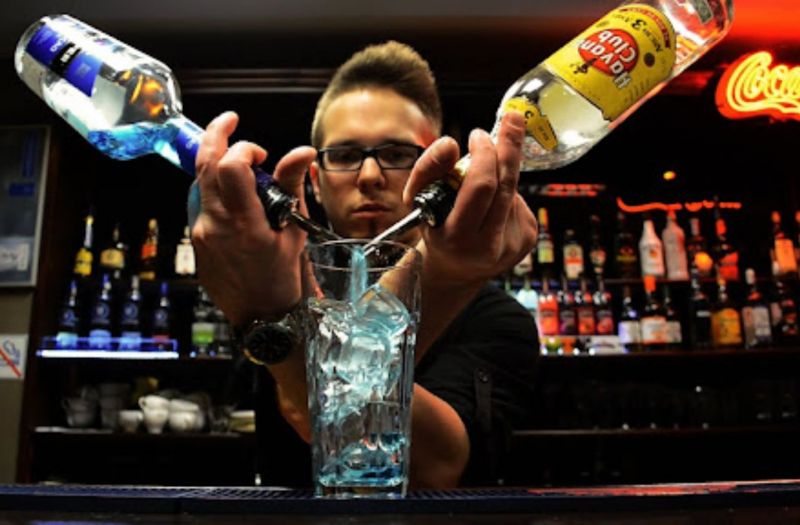 22/07/2022 Subscribe to the YouTube channels of leading bartenders for some fun videos on bartending.
If you visit a bar, get amazed by bartender tricks and techniques, and imagine yourself doing the same, this article is for you. For learning everything there is to know about bartending, we have selected some of the top YouTube channels from across the globe that you may subscribe to.
Skyy John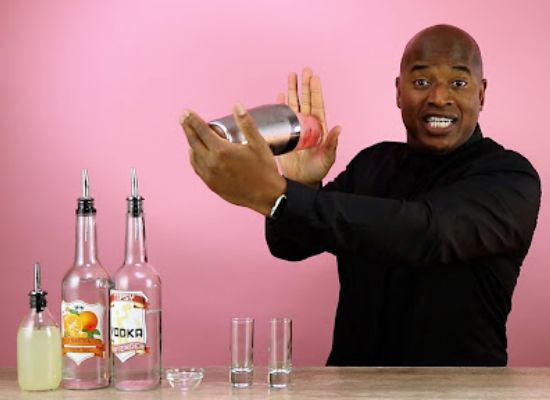 Image: Skyy John; Image Source: YouTube
Commonly known as the 'Tipsy Bartender', he has 5.99 million subscribers on his YouTube channel. He came to LA from the Bahamas to pursue his acting career but went on to become a bartender. He has established, what you call, a 'YouTube Empire' since he joined the platform in November 2010. John makes drinks that not only taste awesome but look fantastic as well. This 44-year-old bartender is the host of the Internet's number-one bartending show.
Cocktails & Dreams with Zack Prohaska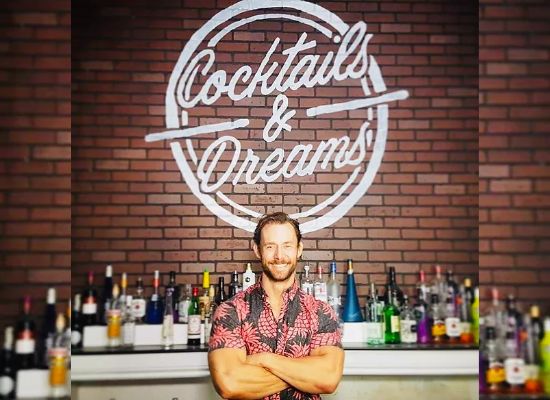 Image: Zack Prohaska; Image Source: VanHattan Entertainment
With 31.5K subscribers on his YouTube channel, Zack Prohaska is one of the best bartenders you can learn from. Based in Canada, Zack uses the platform to teach the process of making cocktails with flair and provides a step-by-step program to make you the best bartender. It's wonderful to see him swinging around those bottles behind the bar effortlessly while maintaining a smile. He joined the platform in July 2013 and has gained immense fame.
Steve the bartender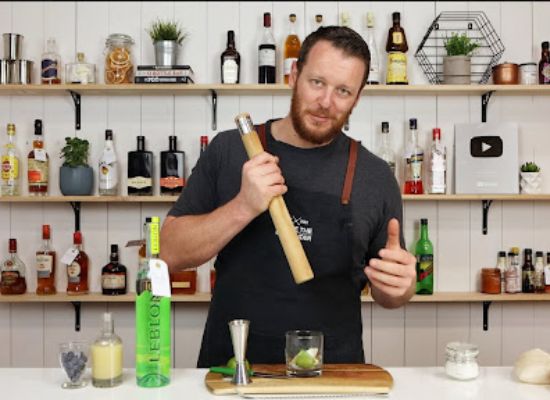 Image: Steve The Bartender; Image Source: NoxInfluencer
Making his debut on YouTube in May 2014, Steve originally hails from Australia and has been bartending for the last 20 years. His YouTube channel has around 654k subscribers. He makes recipes ranging from easy to complex and uses ingredients like fire, egg, and Earl Grey tea. Some of his famous cocktails include Love & Murder, Sarah Morrissey's Eggnog, and Hey Mambo. Along with prepping his viewers on how to become a bartender, he also puts up videos of the different challenges he takes part in.
Vlad SlickBartender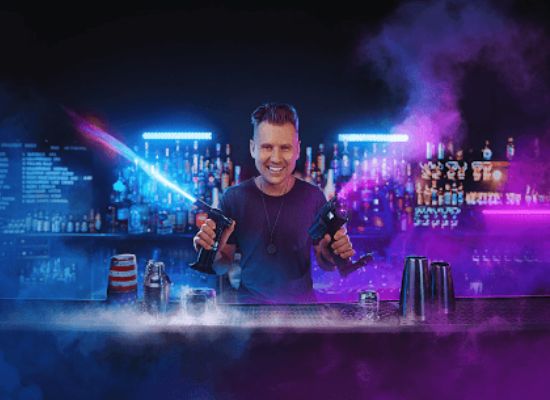 Image: Vladymyr Buryanov; Image Source: TubeFilter.com
Vladymyr Buryanov, popular as Vlad SlickBartender, created his YouTube channel in December 2011. With around 2.6M subscribers, this Ukrainian-American bartender is best known for his fun and, at the same time, educational videos on bartending and cocktails. He is a three-time world champion and has won multiple awards for his flair in bartending. Whether it's ice diamonds, penicillin-free alcohol, the difference between ginger ale and ginger beer, or how to rim a glass- he has all the answers!
Quality cocktails
Image: Bartender Björn; Image Source: Instagram
This YouTube channel is created by Bartender Björn, a Dutch Bartender, and Cocktail shaker. He joined YouTube in September 2015 and has 12.3K subscribers. An expert in flair bartending, this YouTuber knows all the tricks for flipping and juggling the bottles. He is also a DJ and an outstanding Table Tennis player. In addition to the flairs, this page contains countless videos showing tin flips and magic easy bar tricks.
Bars and Bartending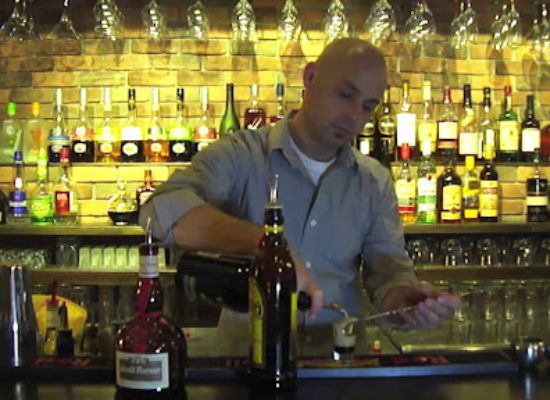 Image: Reese Richards; Image Source: Bars and Bartending
Reese Richards is the founder of this YouTube channel which has 10.8k subscribers. He joined the platform in April 2010, and it is one of the best YouTube channels to learn bar tricks. The tricks taught include learning to balance coins on bills, opening bottles with a lighter, and cutting limes with a cigarette. These tricks not only help entertain your friends while having a party at home but also help you if you want to become a bartender.
Bartending Pro
Image: Jason Shurtz; Image Source: Instagram
Jason Shurtz, Founder & Creator of Bartending Pro, started his YouTube channel in March 2011. His aim for creating this channel was to share everything he had learned in his 20 years of bartending with aspiring bartenders or cocktail makers. The channel has 102K subscribers and continues to grow each day. Bartending Pro offers basic cocktails and shooters with elaborate recipes for beginners. You'll be able to master all the recipes in a matter of days, whether it's a Flaming Dr. Pepper or a Mint Julep.
[[relatedPurchasesItems-31]]
Cocktails INDIA
Image: Sanjay Ghosh; Image Source: Indian Food Blogs
India's no. 1 Cocktail channel, Cocktails INDIA, was founded by Sanjay Ghosh, AKA Dada Bartender. He created this YouTube channel in October 2016 and has 591K subscribers. Born and raised in Kolkata, India, Sanjay believes, "Until you do it, you will never know". His passion is making unique drinks and showing them to the world, for which he uses this channel. He has also trained more than 1000 professionals for Flair Bartending, Mixology, and making complex bar menus.
Thế Giới Bartender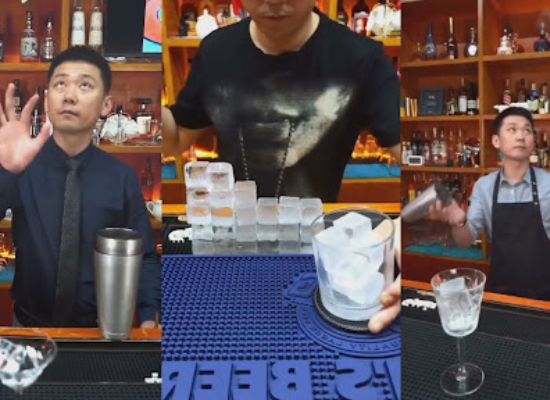 Image: Giới Bartender; Image Source: YouTube
The Giới Bartender, when translated, means 'Bartender's World'. It is owned by a Vietnamese bartender and is a relatively new channel. This YouTube channel was created in April 2021 and had 233K subscribers. The channel has videos that can help you create 'glowing cocktails'. The bartender uses all kinds of flair to create some unique cocktails which look and taste wonderful. Although it's a new channel, people still love his tricks and techniques to develop the drinks, and many people have commented on his videos as him being their favorite bartender.
Tess Posthumus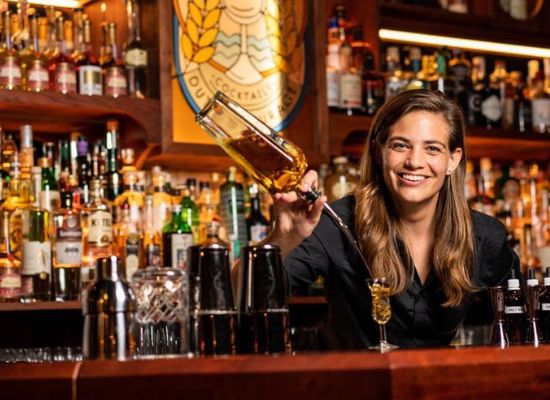 Image: Tess Posthumus; Image Source: Bartender Spirits Awards
Born and raised in the Netherlands, Tess created this YouTube channel in January 2014. The channel has about 18.9K subscribers. Tess is a bar owner and a bartender at Flying Dutchmen Cocktails, hospitality consultant, and author of 'Cocktails met Tess & 'Masterclass: Cocktails'. Her YouTube channel is a great source of information on cocktails and food, and her cheerful smile in all her videos is a great source of positivity.
Header Image Source: YouTube
Article by: Vidisha Dewan, Beverage Trade Network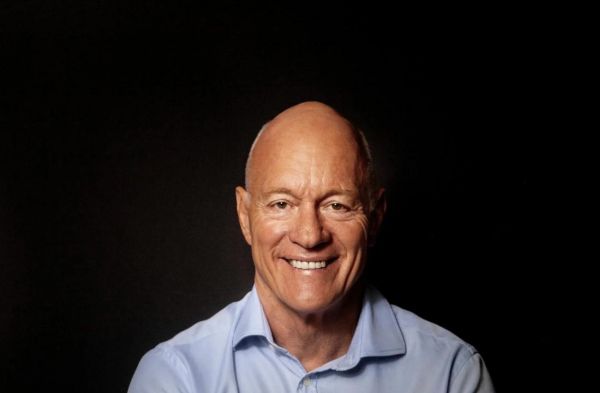 Interviews
Damian talks about Stoli's signature brands, his objectives for Stoli Group in the coming years, and the limited edition vodka, Stoli released to support Ukraine amid the Russian invasion of Ukraine.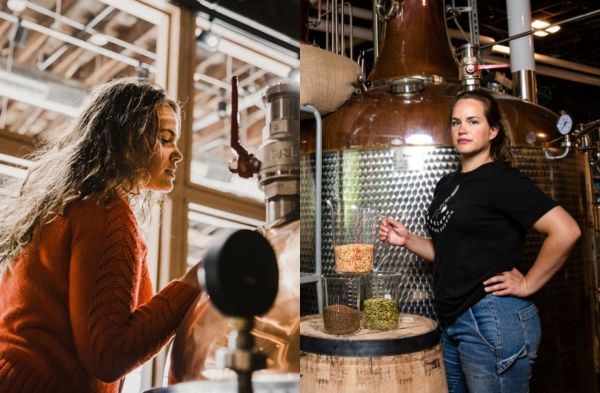 Interviews
Master Distiller Molly Troupe on the biggest challenges in the distillation industry, advice for young distillers, and her story behind crafting Freeland Spirits.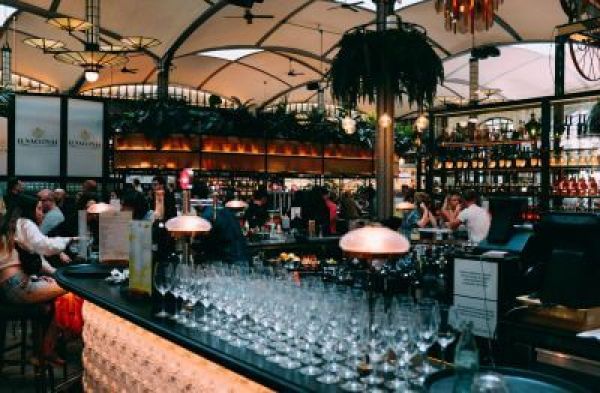 Insights
Take a glimpse into the world of bars, what makes them the best and why.
South San Francisco Conference Center, 255 South Airport Boulevard, South San Francisco, CA 94080, United States.
Register Now