Glassware Companies That Can Help You Spruce Up Your Bar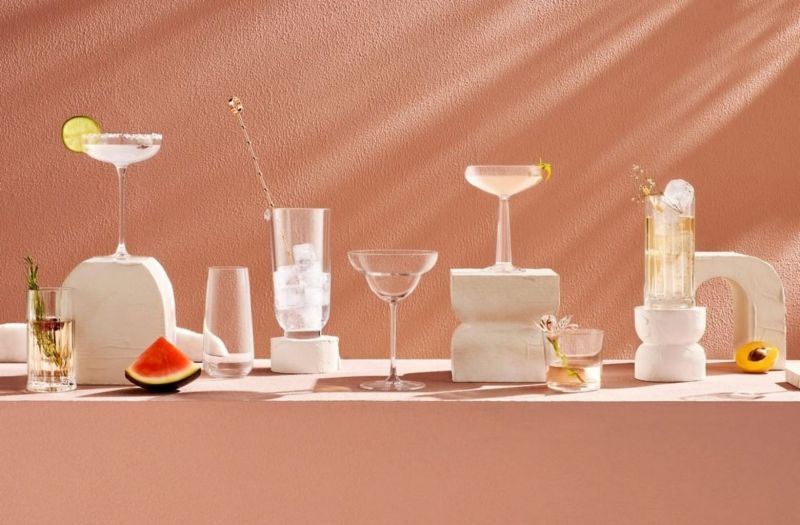 23/03/2022 Well thought and quality glassware can not just make a drink look fancier but also give a new perspective to it. These glassware companies are changing the face of your drinks.
An essential part of the bar, of course after alcohol, is the glassware in which beverages are served. With creativity and design becoming the backbone of every industry, glassware companies across the world are introducing new varieties of glasses for bars and setting new standards. Selecting the right glasses for your bar becomes an important decision during the planning of the bar as it can make or break the drink you are serving. After all, nobody wants to enjoy champagne in a highball glass. As the premium cocktail craze and the demand for premium spirits increases globally, consumers are often seen to be impressed by fancy-looking cocktails or spirits served in sophisticated glasses. So, as the instagrammable culture takes over the bars, many switch to quality and unconventional glassware to spruce up their beverages. Numerous glassware companies are producing some exceptional glassware and also inclining towards the offbeat designs. Here are some of the top glassware companies in no particular order.
[[relatedPurchasesItems-31]]
"When you are designing a bar you're going to put stuff on display, you might want gear that's both practical and stylish. You want something functional and also something that's pretty." -Stacey Swenson, Former Head Bartender at Dante, No. 1 on the World's 50 Best Bars List 2019
Bormioli Rocco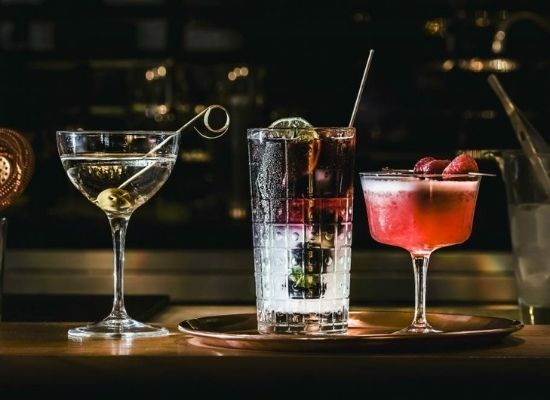 Range of cocktail glasses by Bormioli Rocco; Image Source - Bormioli Rocco
Offering a range of Glassware and Tableware, Bormioli Rocco was founded in 1825 and has been a pioneer of glassware. The company has immensely expanded over the years and at present has 3 production plants, 2 decoration studios, 6 commercial branches, 6 single-brand stores, and exports to more than 100 countries. Bormioli Rocco is a leading Italian glass manufacturer and a global player when it comes to glassware.
Their products in the Barware range are specifically designed for the hospitality industry and consist of goblets, tumblers, stem glasses, drink glasses, cups, and jugs, that suit the need of every bar. The range qualifies for higher professional standards and combines functionality, resistance, and elegance to provide the perfect solution for sophisticated cocktails.
Check out the catalog here - Bormioli Rocco
We Recommend - Novecento Cocktail Stemglass
Part of their vintage-designed goblets and glasses collection, the Novecento cocktail stem glass is perfect to serve some classic vintage cocktails with a creative twist. The large dimensions of the glass make it perfect to serve many other different drinks as well, even the ones garnished with fruit. It fits the harmony between both classic and modern.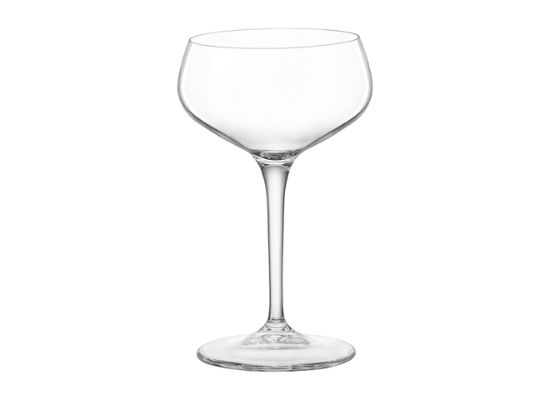 Bormioli Rocco Novecento cocktail StemGlass; Image Source - Bormioli Rocco
NUDE Glass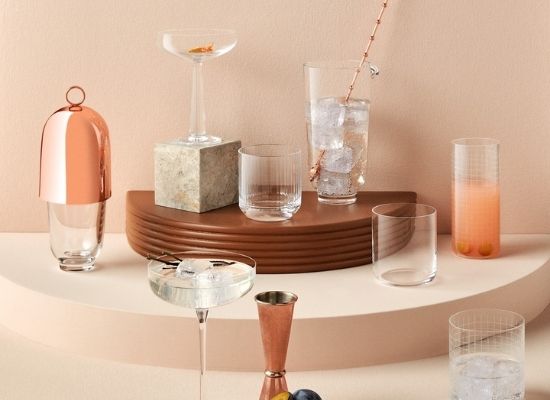 Glassware Range by NUDE; Image Source - @nudeglass on Instagram
Moving a step forward from conventional glassware, NUDE offers a beautiful range of delicate yet simple glassware that reflects elegance. Their range of glassware is made from lead-free crystal and is super thin and sleek. The glasses offer an exceptional drinking experience.
Check out the catalog here - Nude glass
We Recommend - NUDE Big Top Coupe Glass
Designed by Youmeus Design, the Big Top Coupe glass offers a refreshingly modern take on the circus theme glasses by NUDE. These glasses are made of lead-free crystal and have a pure and refined silhouette. It has a generous bowl supported by a tapered stem that is etched with a raised linear pattern. Overall, it is a beautiful addition to the bar and can amp up the cocktail.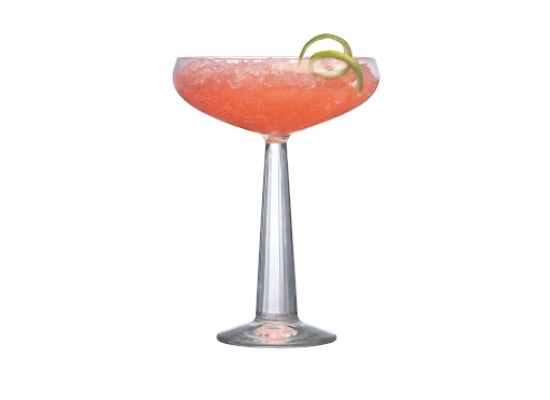 NUDE Big Top Coupe Glass; Image Source - Nudeglass
Chef&Sommelier
As many bars and hospitality establishments opt for French-style tableware and glassware, Chef&Sommelier strikes the right balance between elegance and décor. Supporting the aesthetics of the bar with bold and original luxury collections, they offer a range of glasses made from Krysta, the innovative material that is extra strong and has extreme purity. Famously known for their wine glasses, they also offer a range of barware that is top-notch and is customarily designed for every kind of spirit or cocktail.
Check out the catalog here - Chef&Sommelier
We Recommend - Chef&Sommelier Lima Tumbler 45
The Lima polygon-shaped tumbler glass is perfect to serve G&Ts or even water at your bar. They are well angular glasses with a contemporary shape of the stemmed Cabernet Vins Jeunes (young Cabernet wines). They are mostly used in trendy restaurants and bars and would also go well in a classic atmosphere.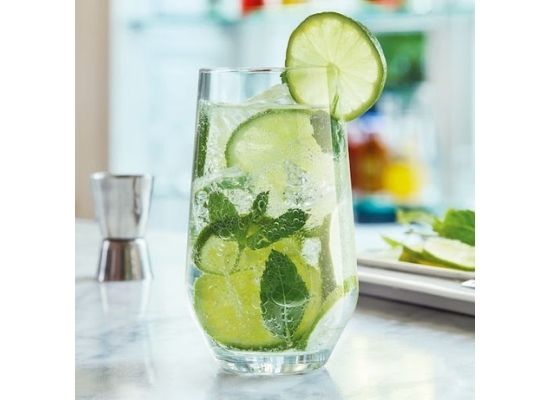 Chef&Sommelier Lima Tumbler 45; Image Source - Latabledarc
Bodum
Another prominent company in the glassware industry, Bodum has been in this business for over 70 years now. Headquartered in Switzerland, the company offers a range of affordable Beer, Champagne, Margarita, Wine, and Tumbler glasses. Their products are developed on the core principle of good design, functionality, and affordability and are suitable for a fast-paced bar.
Check out the catalog here - Bodum
We Recommend - Bodum Oktett Margarita Glasses
A variant of the coupe glass, the Oktett Margarita glass is specially designed for tequila-based cocktails. It is extremely durable, made from BPA-free material, and is shatterproof. They are a great addition to bars that serve drinks in the patio areas or the outdoors.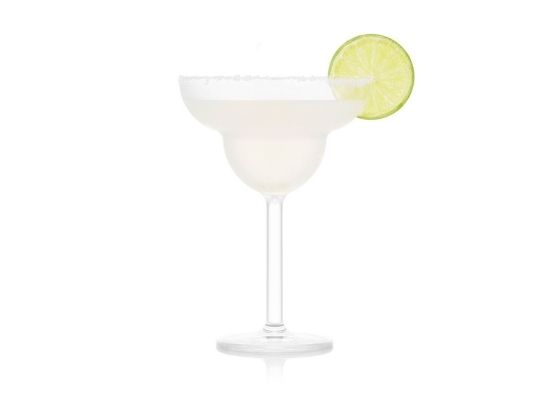 Bodum Oktett Margarita Glass; Image Source - Bodum
Waterford
Designed with the focus of delivering luxury and excellence, Waterford offers a range of stylish crystal glassware and barware. Their glasses are designed with expert craftsmanship and have a delicate finish that accentuates the crispness of the drinks. Their variety of glasses and accessories is perfect for every kind of bar setting and occasion and adds a contemporary touch to the ambiance. They have a stunning range of whisky decanters as well.
Check out the catalog here - Waterford
We Recommend - Waterford Marquis Maxwell Tumbler
A mix of traditional and contemporary styles, the Marquis Maxwell Tumbler is the perfect glass to serve whiskies or whiskey-based cocktails. The glass has a stunning vertical and horizontal deep cut pattern and is perfect to savor a Single Malt.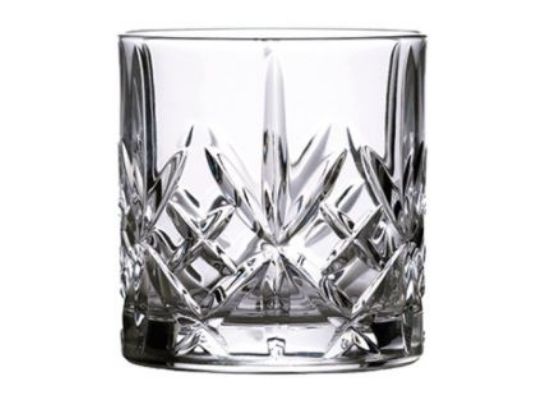 Waterford Marquis Maxwell Tumbler; Image Source - Waterford
Zwiesel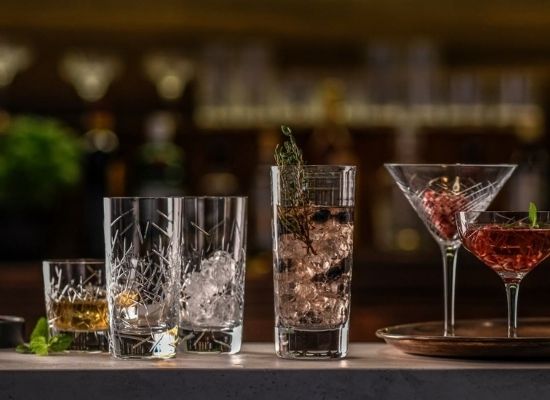 Zwiesel Glassware; Image Source - @zwieselglas on Instagram.com
A renowned German company specializing in glassware, Zwiesel has been practicing almost 150 years of glass craftsmanship. The unique identifying feature of the brand is what depicts its logo, the musical note. A Zwiesel glass sets itself apart with its unique quality and the tone which rings out when they are toasted. A stunning variety to add to your bar indeed.
Check out the catalog here - Zwiesel glass
We Recommend - Zwiesel Cocktail Bowl Glamorous
Part of the Glamorous series, the Cocktail Bowl Glamorous is a stunning coupette glass with geometric finishing touches that brings back the 20s bar culture. It is elegant, handmade, and takes the drinking experience to another level. The bulbous bowl and the large opening enable a well-rounded harmony of sweet and sour which is great for short cocktails and high-proof drinks without ice.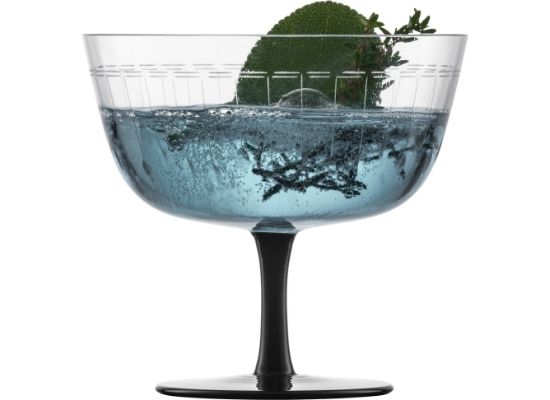 Zwiesel Cocktail Bowl Glamorous; Image Source - Zwiesel glass
Libbey
Originally founded under the name New England Glass Company in 1818, it was later moved to Ohio and the name was changed to The Libbey Glass Company in 1892. One of the top glass manufacturers in America, Libbey produces glasses for a range of renowned glassware companies. They offer a collection of Drinkware, Home, Dining, and Entertainment products. Their glassware is sleek, eye-catching, and can be used to serve up a range of cocktails, spritzers, and even chilled water.
Check out the catalog here - Libbey
We Recommend - Libbey Signature Kentfield Brandy Glass
Made with lead-free and BPA-free material, the Brandy Glass is specifically designed to keep the brandy, whiskey, bourbon, and cognac drinking experience in mind. It has a broad glass bowl that tapers upward and exhilarates the aromas of the drink directly to the palate. The pulled stem transitions to the bowl seamlessly and the rim offers a chip-resistant edge. Overall, it is a good addition to a whiskey and cigar lounge.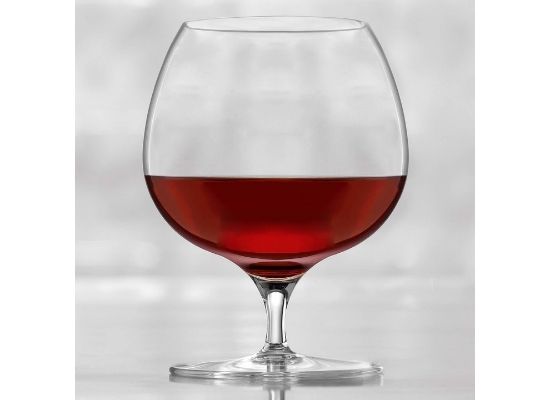 Libbey Signature Kentfield Brandy Glass; Image Source - Libbey
LSA International
A London-based design company, LSA specializes in contemporary handmade glassware. They create glasses with their skilled craft and designs with great intrinsic value. The company recognizes the value of integrity and takes utmost care in designing each product by hand. They have a comprehensive range of glasses which range from practical tumblers to connoisseur sets.
Check out the catalog here - LSA International
We Recommend – LSA Bar Culture Baloon Glass
Created with great craftsmanship, the Bar Culture Baloon glass is mouth-blown by master glassblowers and is perfect to serve a G&T or a Gin-based cocktail. It is tall and has a very fine stem attached to the bowl of the glass. A stunning addition to the bar, the glass is an absolute treat to the eyes.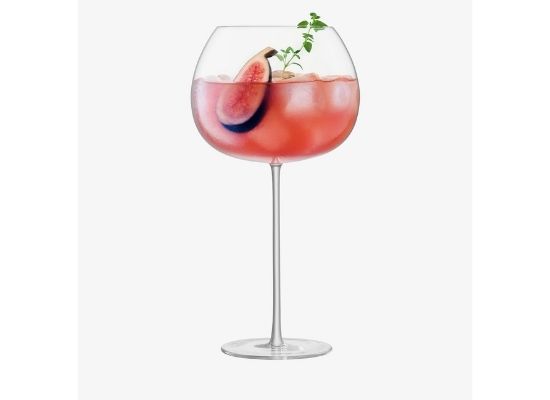 LSA Bar Culture Baloon Glass; Image Source - LSA International
Spiegelau
With a history of high-performance glassware labored with hand craftsmanship, Spiegelau started with creating mirrors for the old Royal courts of Europe and moved to manufacture fine glassware for the modern-day hospitality trade. They have been catering to the needs of the modern bar and their range of glasses is expertly sized to hold every beverage or cocktail.
Check out the catalog here - Spiegelau
We Recommend - Authentis Casual All Purpose Tumbler XL
An authentic tumbler glass that distinguishes itself through its remarkable elegant style and the missing stem. It presents a characteristic silhouette and is ideal to serve juices, soft drinks, and water.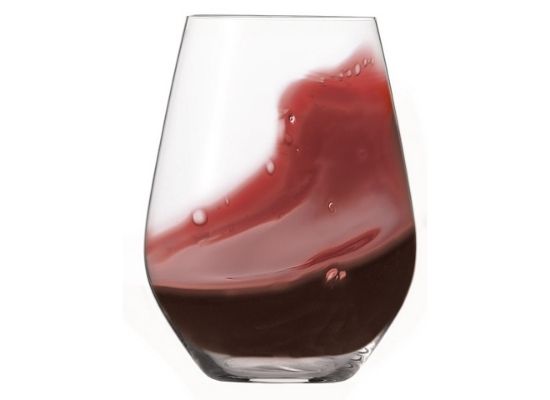 Authentic Casual All Purpose Tumbler XL; Image Source - Spiegelau
Urban Bar

B2B Branding by Urban Bar; Image Source - Urban bar
A market leader in the bar and glassware industry, Urban Bar has been in the business for over 40 years. Their range of products is focused on providing a sense of enjoyment and is created with great craft and in bespoke shapes. Their products are designed keeping purpose, longevity, and practicality in mind. A B2B company, they also supply glassware and barware to some of the leading hotels in the world and offer customizable solutions depending on the requirement.
Check out the catalog here - Urban bar
We Recommend - Urban Bar Ginza Tall Cuts Martini Glass
Anesthetic martini glass, the Ginza Tall Cuts Martini Glass is made with lead-free crystal glass with stemware that has extra clarity and high transparency. The glass is designed with a stunning cut-glass pattern that offers a stunning presentation to the cocktail.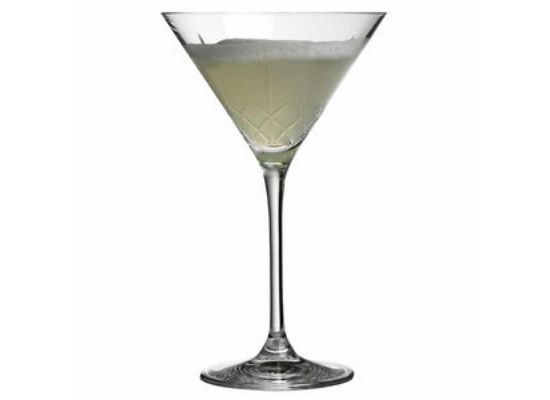 Urban Bar Ginza Tall Cuts Martini Glass; Image Source - Urban bar
Fortessa
The manufacturing company for Zwiesel, Fortessa has been manufacturing exceptional products with cutting-edge designs. They strive to create meaningful and extraordinary experiences for their customers. Their glassware collection consists of bespoke glasses in organic shapes and color fashion glasses that are break-resistant.
Check out the catalog here - Fortessa
We Recommend - Fortessa Outside Hurricane
A glass with brilliant clarity and made with shatter-resistant glass, the Outside Hurricane glass is perfect to serve beers, milkshakes, soft beverages, and a lot more at your bar. It is durable and made with BPA-free material and can be used to serve drinks outdoors.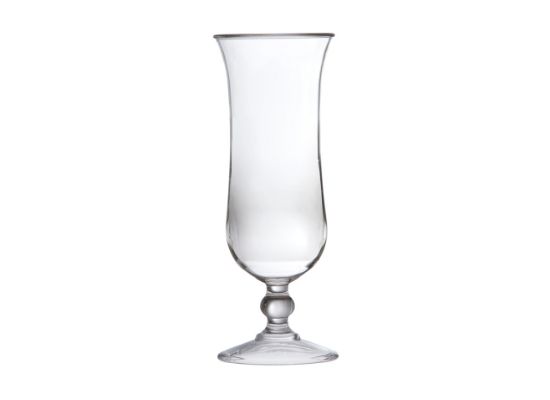 Fortessa Outside Hurricane; Image Source - Fortessa
Article by Shreya Kohli, Beverage Trade Network
Header Image Source - @nudeglass on Instagram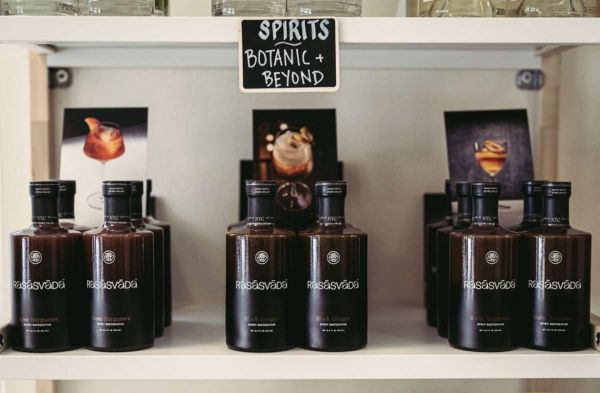 Insights
Low to No Alcohol beverages are gaining tremendous popularity amongst wine and spirits enthusiasts around the world. From being a niche to populating retail, read on to know more about the Non-Alcoholic brick-and-mortar store revolution.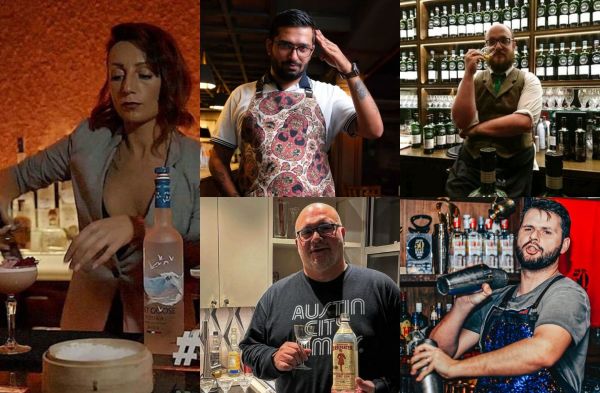 Insights
World Bartender Day is a global celebration of bartenders and their craft. We asked some of the renowned bartenders from across the world about their bartending experiences.
Insights
Here is a list of some Appealing Vodkas that will allure your Patrons to Visit your Bar Time & Again.
South San Francisco Conference Center, 255 South Airport Boulevard, South San Francisco, CA 94080, United States.
Register Now