Final call to enter your spirits in 2021 London Spirits Competition
07/01/2021 2021 London Spirits Competition: Why it makes sense to ride along.
There are those competitions that award spirits, and then there are those that celebrate them. We aim to do just that. With the quality of judges being our primary focus, this year on our judging panel we have Giorgio Bargiani the Head Mixologist at The Connaught Bar. Then there is Luca Rapetti, the Assistant Bar Manager at Shangri-La Hotel at The Shard. Also with us is Laurenz Ortlieb, Senior Bartender at The Ritz London. Not to forget Kieran Grieves, Head of drinks development at the Cairn Hotel Group. These are few among other elite judges who are on our judging panel for the 2021 London Spirits Competition.
Every year, we try to go above and beyond to ensure that the competition benefits you in more ways than one. Normally when a competition is over, you get a score and a medal. This year, however, you will additionally be provided with 'tasting notes' from the judges. All entrants to the 2021 London Spirits Competition will get shelf talker templates with tasting notes and scores when the 2021 results are announced. The shelf talkers will be available to all, in the entrant's zone on our website, free of cost.
What this means for you
With the world in mayhem and the hospitality sector on a loose footing, how can you ensure that you still can reach the consumer and still be able to sell your spirits, in high spirits? (Pun intended)
Well, enter London Spirits Competition. London Spirits Competition prides itself in being the key link between the distillers and the consumers at large. So get your diary out, and ask yourself, what is it that you need at the moment? Is it,
• Increasing your sales
• Brand awareness
• Having your spirits sampled by the decision-makers
• Launching or growing in the United Kingdom
• Distribution
• Consumer attention
• Marketing your spirits to the right demographic
• ALL OF THESE
At London Spirits Competition we understand just how important all of this is to you, and it is exactly what we can assist you with. Having you enter your spirits with us, instantly garners the attention of the real trade buyers who are our judges. The opportunity to showcase your product to the people, who create and shape spirits consumption in the UK, is an opportunity you need at the moment.
Ever since its inception, the London Spirits Competition has had a unique approach to judging the spirits. It has three, highly effective judging criteria that are unlike any other leading competitions.
The Judging
Spirits are judged on three significant criteria –
1.Their quality.
2.Their value for money.
3.What they look like.
As a producer, you need to understand that just because a spirit has won gold in a competition based on its quality, it will not necessarily fly off the shelves if it does not offer the value for money a consumer is looking for. It could perhaps offer both, but may not be designed and packaged well enough to stand out from various other gold winners on a retail shelf. Thus the golden triangle of Quality, Value and Design is at the centre of our judging process.
The Judges
Any competition is only as good in worth, as its judges. Because the competition focuses on quality, value for money and the design and packaging, it requires judges that are skin deep in understanding the consumption trends of spirits and its commercial competence.
This is precisely the reason why the 2021 London Spirits Competition has curated and compiled a comprehensive list of judges. They include bar managers, bar owners, and bartenders who are at the front line of all the pomp and show your spirits bring to consumers. To put into perspective, these guys are real trade buyers. People who are skilled tasters; people who buy spirits, day in and day out for a living!
The judges for the 2021 London Spirits Competition are –
Gary Burdekin - Master Bartender at TGI Friday's UK
Daniel Susko - Head of Bars at Annabel's and The Birley Clubs, London
Cameron Attfield - Bar Manager of Baccarat Bar, London
Giorgio Bargiani - Head Mixologist at The Connaught Bar
Ivan Dixon - Spirits Buyer & Drinks Brand Consultancy
Ludovica Fedi - Head Bartender at The Gleneagles Hotel
Mariantonietta Varamo - Assistant Restaurant and Bar Manager
Thomas Aske - Founder at Blank Canvas Collective
Aurelie Montana - Assistant Bar Manager , D&D London
Luca Rapetti - Assistant Bar Manager at Shangri-La Hotel At The Shard
Nelson Reis - Bartender at Soho House & Co
Ali Ali - Bar Manager at Oriole bar
Erion Bardhoci - Senior Mixologist
Georgia Billing - General Manager at City of London Distillery & Bar
Davide Capirola - Bar Manager at Roka Canary Wharf, London
Andrea Carella -Senior Bartender at 45 Park Lane
Marie Cécile Kasmi -Senior Bartender at Lyaness
Enrico Chiappini - Head Bartender at Dukes Hotel
Tudor Cosmin - Head Bartender at Marriott International
Eddie DeSousa - Head of Whisky Bars at Milroys of Soho & Milroys Spitalfields
Angelo Fierro - Head Bartender at Passo Shoreditch
Kieran Grieves - Head of drinks development at the Cairn Hotel Group
Vitor Lourenço - Head of Bars at Harbour Hotels
Andrei Marcu - Bar Manager at Coupette, London
Salvatore Megna - Head bartender at The Stafford London
Tiago Mira - Bar Manager at The Goring Hotel
Laurenz Ortlieb - Senior Bartender at The Ritz London
Alex Palumbo - Co-Owner at Hey Palu, Modern Italian Bar
Federico Pavan - Assistant Bar Manager, The Donovan bar @The Brown's Hotel
Cristiana Pirinu - Bartender presso The Donovan Bar
Luca Ponte - Supervisor at JW Marriott Grosvenor House
Luke Ridge - Assistant General Manager at Pali Hill & Bandra Bhai
Bryan Rodriguez - Junior Wine & Spirit Buyer at Harvey Nichols
Stefano Tatti - Assistant Bar Manager and Restaurant Manager, Craft London
Cosmin Tigroso - Head Bartender
Arnaud Volte - Bartender, London Edition
Emilia Wrelton - Bar Manager at The Ivy St. Helen's Square.
Winning Impact
How does winning this competition make a difference to you? Well, the winners of 2021 London Spirits Competition have unbelievable ancillary benefits.
1.Winner Stickers
-All winners have an option of purchasing their winner stickers from us. Your winning medal stickers can be used extensively on your brand support tools like Brand deck, Shelf talkers, bottle neckers and case cards. 1000 free stickers are added as a bonus with your first order.
2.Get Drinks Delivered
-Beverage Trade Network, the organisers of this competition, in 2020 launched, Get Drinks Delivered. It is an online platform that connects retailers and brand owners to consumers with their delivery services. This came as a much needed move in the wake of the pandemic. All winners of the 2021 London Spirits Competition will be integrated here for everyone to sit up and take notice.
3.London Drinks Guide
-Winners of the 2021 London Spirits Competition will be promoted on London Drinks Guide. It is a platform that will help promote your winning spirits; and the venues selling them.
4.Reaching out to professionals
-The results will be shared with over 50,000 trade professionals, and over 20,000 spirits buyers world over, in the Beverage Trade Network community. It will also get press coverage with media partners of the 2021 London Spirits Competition.
5.Social Media Support
-Winners get year-round social media support along with the press support from the London Spirits Competition and our media partners.
6.Top 100 London Spirits Competition winners list
-Top 100 winners of the 2021 London Spirits Competition, will feature in the Top 100 On-Premise & Off-Premise Spirits list and Top 100 LSC Spirits.
This is the time for all of us to pick up our boots, step up and go the extra mile to ensure that we adapt to this pandemic and use it to our advantage. With a lot of benefits to reap out of this competition, hop on our bandwagon today!
Key information
When - March 17, 2021
Where - The Worx, London
Key dates
Registration Ends - Feb 22, 2021, Enter your spirits now
Warehouse Closes - Feb 26, 2021
Judging Date - March 17, 2021
Winners Announced - April 12, 2021
Fee schedule
£170 Regular - Dec 26, 2020 to Feb 22, 2021
Quantity discount now available
3 to 8 entries - 10% discount
9 to 13 entries - 15% discount
14 or more entries - 20% discount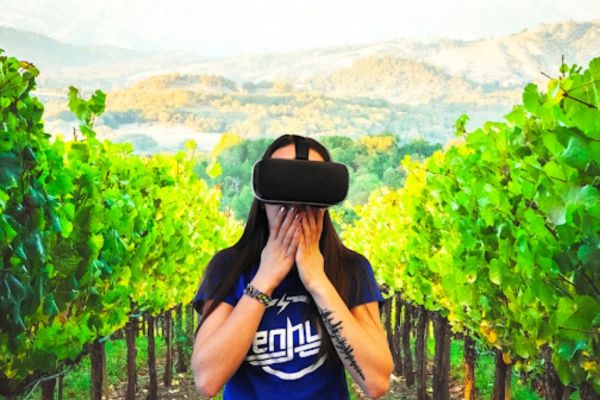 News
Future Drinks Expo is all set to happen on May 17 in San Francisco. Hosted by Beverage Trade Network, this event is one of its kind where top innovators will take the stage & discuss all 3 tiers of the wine, beer, & spirits industry & their evolution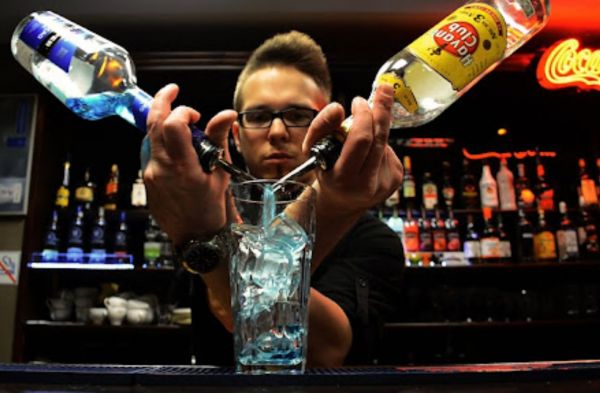 Insights
Subscribe to the YouTube channels of leading bartenders for some fun videos on bartending.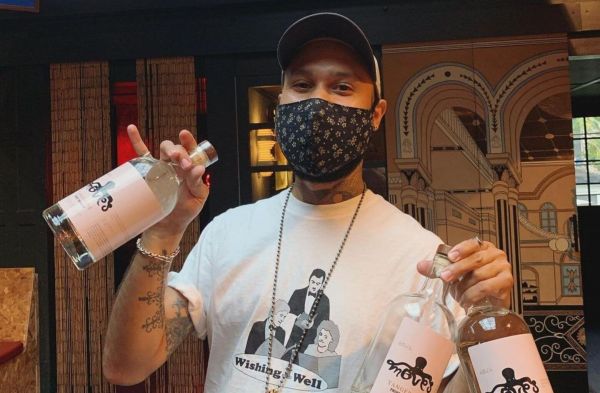 Interviews
Orlando Franklin McCray takes us behind the bar at Nightmoves, and shares with us his art of cocktail making.