Why bar drinkers should pay attention to the Bartender Spirits Awards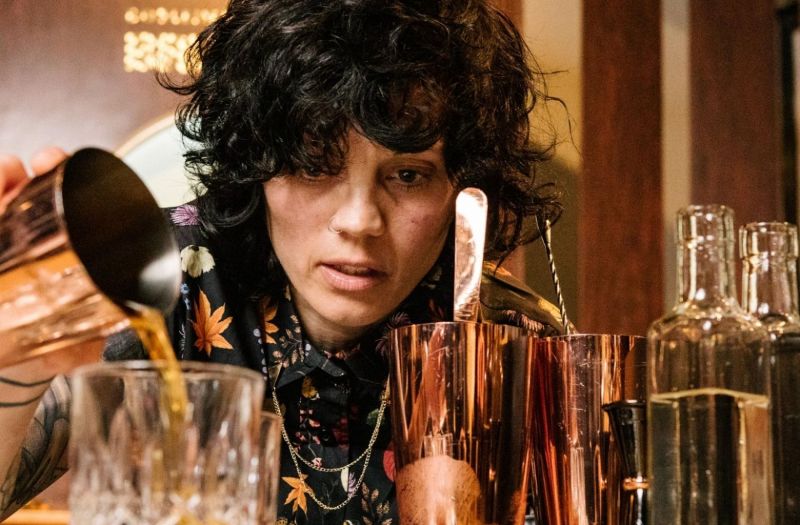 Judged by bartenders, bar managers and off-premise managers for the on-premise industry, these awards are crucial for drinkers too
When you think about it, it's obvious that the people who know the world of spirits best are bartenders; after all, they're the ones who serve them day-in, day-out. Producers, of course, are experts in their own field - but their natural bias, and a focus on one or two areas of expertise (be it vodka, gin, whisky or something else) means bartenders are the ones to really trust. That's what makes the Bartenders Spirits Awards, which is judged by America's finest bartenders, so worthwhile.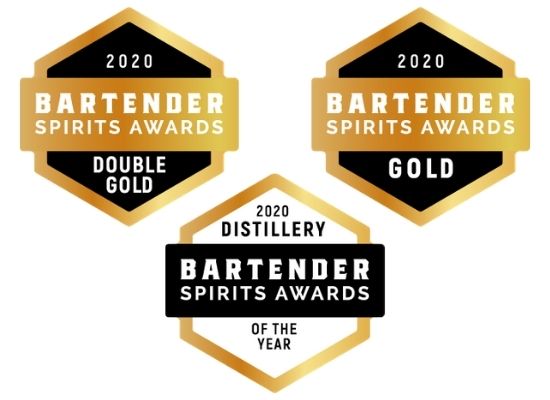 Inviting the best qualified bartenders to make the decisions is what sets this prize apart.
"We really wanted a way to recognize those spirits that would be a great addition to any bar and that are completely on-trend in terms of packaging and price," says Sid Patel, Founder and CEO of organisers Beverage Trade Network. "Whether bartenders are looking to plug a very specific gap in their existing spirits inventory, or construct an entirely new cocktail menu from scratch, what better advice could they get than from fellow bartenders?"
It's hard to argue with that sort of logic - which is why, undeterred by Covid-19, the Bartenders Spirits Awards is rolling into another year. 2021's event takes place in San Francisco on May 17, with the results to be announced at the end of the same month.
Here's what you need to know about one of the America's most relevant spirits competition:
How are the awards judged?
The aim of the competition is to provide independent and honest reviews for brands targeting the US bar trade, so the judging process is scrupulously fair. Each sample is scored in five separate categories: mixability; balance and versatility; taste, mouthfeel and finish; a package score; and a value score.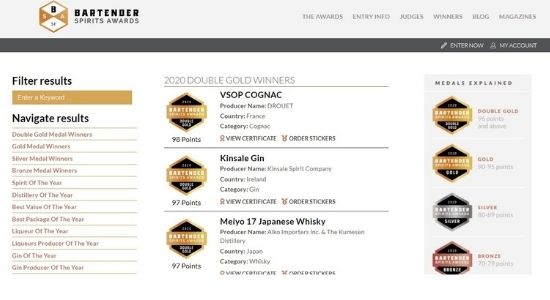 What do these terms mean? Well, mixability is the judges' assessment of how well the sample would work in mixed drinks; balance and versatility is where the overall experience of the drink is assessed, with a focus on equilibrium; taste, mouthfeel and finish is self-explanatory; package assesses how well the bottle will sit on a back-bar; and value is where the quality of the drink is compared to its price.
How does the judging work?
To ensure the fairest result, this process takes place in three stages. First, the judges taste samples blind - this is when mixability, balance and versatility, and taste, mouthfeel, and finish are assessed. Next, the price is revealed to judges, so they can assess it in comparison to industry standards. Finally, judges are allowed to see the branding, so they can decide how appealing it is to bartenders and, of course, customers.
What does it take to win a Double Gold award?

The five categories all go towards deciding a final score out of 100 for each drink. A Double Gold, the highest award of all, requires 96 points; Gold is 90 points or more, Silver between 80 and 89, and Bronze is between 70 and 79. Inevitably, only a handful of spirits win the Double Gold award, making them an excellent choice for any discerning drinker.
Who are the judges?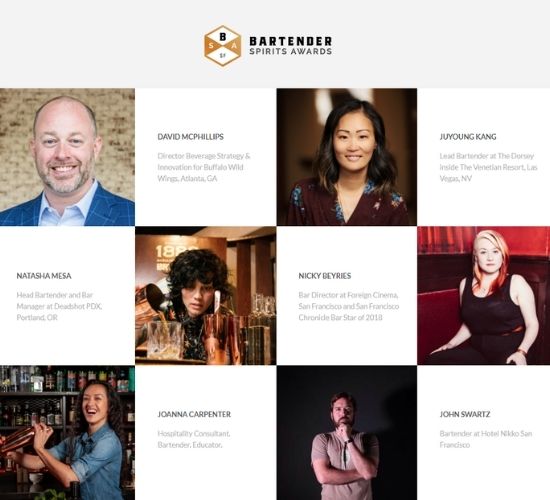 America's leading beverage managers and bartenders to judge 2021 Bartender Spirits Awards
Judges for the Bartenders Spirits Awards come from across the USA, with a variety of backgrounds and roles, but one thing unites them: their knowledge of, and passion for, the world of spirits and bars. Take someone like Juyoung Kang, for example.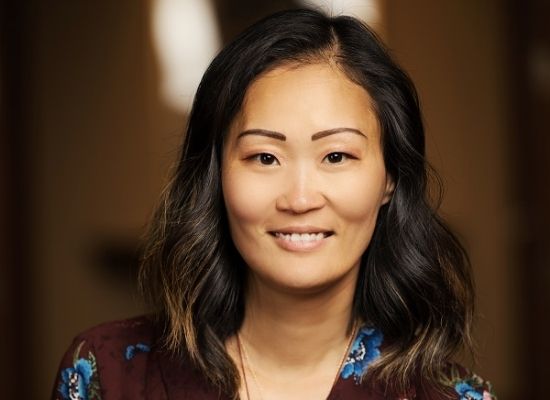 In picture: JUYOUNG KANG Lead Bartender at The Dorsey inside The Venetian Resort, Las Vegas, NV
She's the lead bartender at The Dorsey inside The Venetian Resort in Las Vegas, having previously worked in her native Philadelphia and Los Angeles, where she gained vital experience at prestigious luxury resorts including The Peninsula Beverly Hills and Thompson Beverly Hills Hotel. She's hugely well-respected around the industry: in 2017, Wine Enthusiast named her on its list of "40 Under 40 Tastemakers," and she was also nominated by Eater Las Vegas as Bartender of the Year.

She's not alone in having deep reserves of knowledge and experience to call on.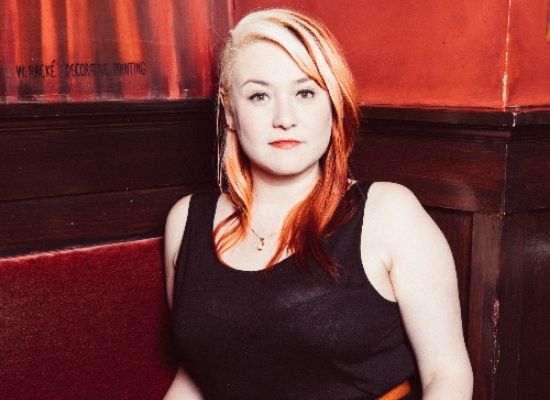 In picture: NICKY BEYRIES Bar Director at Foreign Cinema, San Francisco and San Francisco Chronicle Bar Star of 2018
Nicky Beyries has spent 17 years in the industry, 13 of those behind the bar. She's the bar director at Foreign Cinema in San Francisco and was named the San Francisco Chronicle's Bar Star of 2018. Michael Cecconi is a nationally-respected consultant and teacher, who put together cocktail lists at Peter Hoffman's Savoy and Back Forty in New York City as well as Two Sisters Bar & Books and Alembic in San Francisco, and teaches virtually under his brand, themobilemixologist.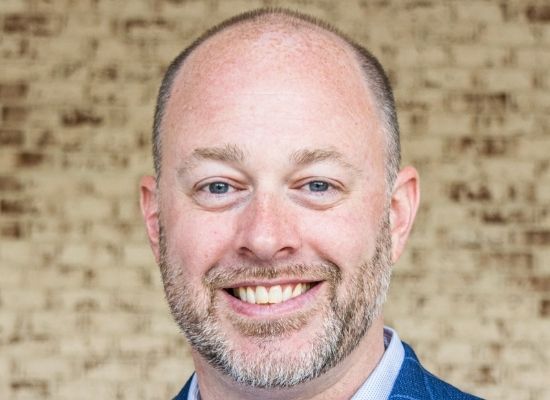 In picture: DAVID MCPHILLIPS Director Beverage Strategy & Innovation for Buffalo Wild Wings, Atlanta, GA
David McPhillips serves as Director of Beverage Strategy & Innovation for Buffalo Wild Wings, the largest sports bar brand in the United States with more than 1,200 locations and the largest retailer of draft beer in the U.S. Buffalo Wild Wings is part of the Inspire Brands family of restaurants. As Director of Beverage Strategy & Innovation, McPhillips leads all beverage research, programming, innovation development, assortment and analysis that supports Buffalo Wild Wings' liquid intelligence initiatives.
In picture: NATASHA MESA Head Bartender and Bar Manager at Deadshot PDX, Portland, OR (header image).
Natasha Mesa found her home in the bar community. She currently manages Deadshot, Portland's most exciting new bar, but Natasha has been a pillar of the Portland bar community since she arrived seven years ago. Through her work in the Cocktail Apprentice Program at Tales of the Cocktail, Natasha found her purpose and helped her reframe the goals she had for herself and her community. The lessons learned as a CAP have allowed Natasha to emerge as a leader and mentor at home and on the national scene. As Natasha transitioned from working behind the bar in nightclubs into her current work in craft cocktail bars, she found resistance from the male-dominated industry despite her obvious talent. Since she's been able to break through and make a name for herself, she is very committed to helping not only other women but up-in-coming bartenders achieve their goals and join the ranks behind the bar.
3rd Annual Bartender Spirits Awards is set to take place in May 2021 in San Francisco, USA. Brands looking to enter in the awards can take advantage of the early bird pricing that is on till February 4, 2021, and enter here.
KEY DATES:
Early Bird Pricing Deadline: February 04, 2021
International Submission Deadline: March 31, 2021
Domestic Submission Deadline April 20, 2021
Warehouse Closes: April 23, 2021
Judging: May 17, 2021
Winners Announced: May 31, 2021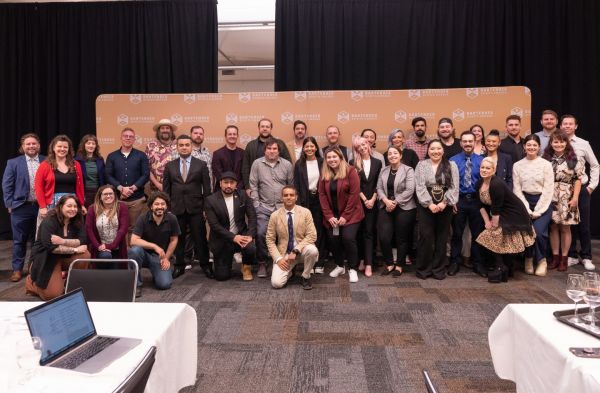 News
The results from the third edition of the Bartender Spirits Awards are now out and here are the highlights from America's leading spirits competition for the bar industry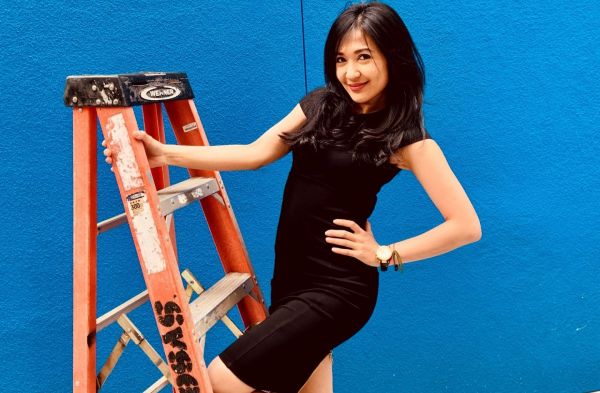 Interviews
Aom tells us about the cocktails and drinks trends she sees happening in 2021 and ways to pivot right now.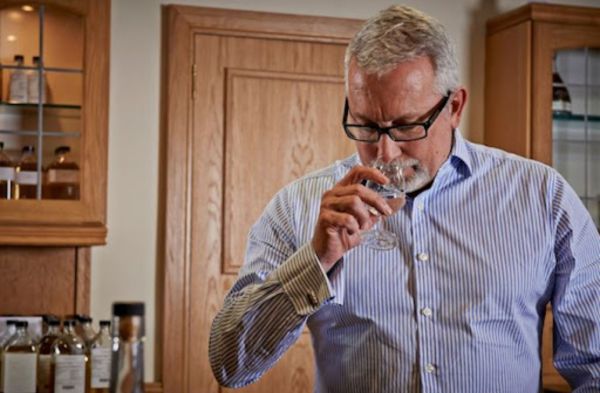 Interviews
In the interview below, Ron Welsh, Master Blender & Strategic Inventory Manager for Beam Suntory, talks about his role, responsibilities, a shift in consumer preference, and objectives at Beam and his spirits.
South San Francisco Conference Center, 255 South Airport Boulevard, South San Francisco, CA 94080, United States.
Register Now