Understanding the role of a Brand Ambassador at Brown-Forman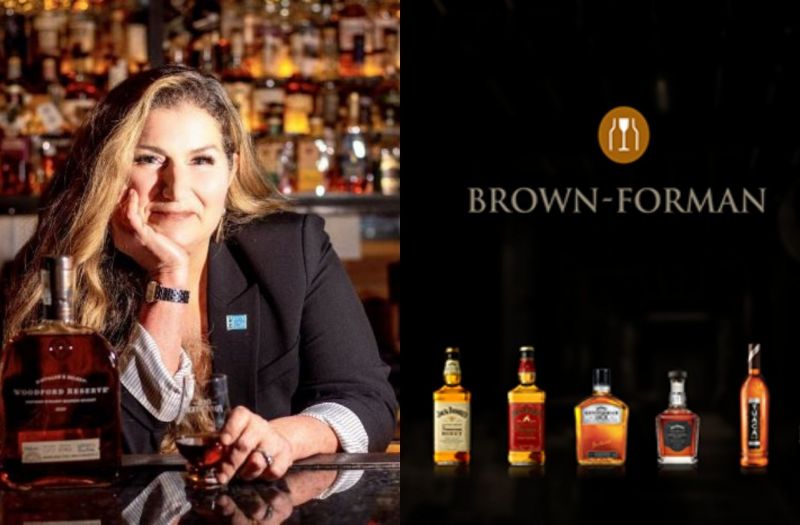 31/03/2022 Brown-Forman's Portfolio Brand Ambassador, Mimi Bishop shares her unique angle to the role of representing one of the world's biggest alcoholic portfolios.
Certified Specialist of Spirits, Mimi Bishop is the Portfolio Brand Ambassador at Brown-Forman. Starting her career as a bartender, Mimi has diverse experience for over fifteen years in the beverage industry. She has worn many hats in her career and developed expertise in Key Account Development, Distillery Liaison, Trade Advocacy, Public Speaking, Brand Education, Crafting cocktail menus, and much more. Having a title of Certified Specialist of Spirits from the Society of Wine Educators and North American Whiskey Certified Trainer, she focuses much on masterclasses and educating people about the wide portfolio of Brown-Forman in her day-to-day role. Read on to know more about her journey and her role at one of the leading giants in the wine and spirits industry.
[[relatedPurchasesItems-31]]
Can you tell us a little about yourself and how did you progress in this role?
While I was in college and between what I thought were real jobs, I worked as a bartender. This was back in the day when highball was king. No one was serving complex, artistic cocktails back then. For me, I was immediately drawn to hospitality as a "people business"
In 2007, I was recruited to work as an on-premise wine rep for a distributor, Charmer-Sunbelt. It was there I developed friendships with folks at Brown-Forman and became an immediate fan. I kept showing up at events, helping out for free and I was their go-to contact to tap my network of bartender friends when they needed attendees for trade events. From there, I was hired for short-term contract gigs to launch new products for Brown-Forman. I was so enthusiastic that everybody joked that I would work for free.
Then came my dream opportunity…
In 2014, Ana Kornegay was a B-F Division Field Marketing Manager and it was her vision to develop a B-F Trade Advocacy program by forming a community of local bartenders to create meaningful, lasting brand connections. How very lucky for me that Ana chose Richmond as the city for this pilot program and trusted me to bring her vision to life with the management team at the Green House Agency.
Under Ana's leadership, we developed a best practices handbook for trade-centric experiences, a 12-month planning calendar of engagement, and bartender mindset considerations. Shortly after launching, the group quickly grew to 250 members and we went on to enjoy many spirited activities together. In the years since my role has evolved and grown to include more traditional ambassador responsibilities. The original bartender group is still very active and has inspired offshoots in other markets.
As a Portfolio Brand Ambassador at Brown-Forman, could you give us a brief about your role and what are some of the tasks involved?
As a Brown-Forman Portfolio Brand Ambassador, I serve as the primary in-market trade liaison, working to educate and inspire modern hospitality professionals, distributor stakeholders, and influential consumers.
I divide my time building on-premise relationships in the market, providing brand education, sharing insights/recapping activities with stakeholders, as well as seeking media opportunities and partnerships with nonprofits, high-profile or large-scale events, etc.
How do you increase your brand's visibility and promote brand awareness around consumers and trade?
For the trade, I enjoy growing relationships with industry influencers through unique experiential activities that are educational, fun entertainment, or a combination of both that raise awareness for B-F American Whiskey's portfolio. These interactions are designed to build personal, memorable connections with the brand and inspire ideas for cocktails.
For premium bourbon consumers, I spend most of my energy on coordinating allocated single barrel selections as well as presenting at trade shows and whiskey dinners. Also, posting announcements about our small-batch, limited releases in private bourbon groups has been terrific for elevating the perception of, and raising appreciation for, all products in the Brown-Forman portfolio.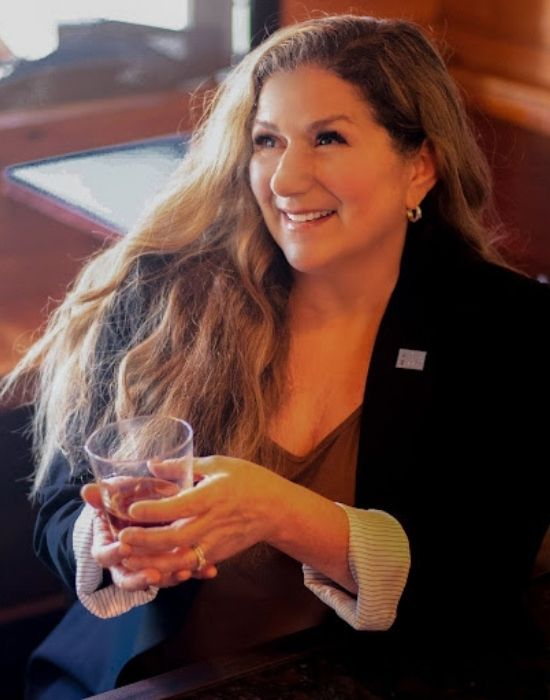 What strategies do you use to gain distribution, increase volume sales and gain cocktail placements? Could you give me an example of an account you recently cracked?
I realize many sales reps are told to focus on new PODs, but it seems those don't stick unless you have a plan for depletion and reorders. If you don't, it's much harder to get that bottle back on the shelf again once the buyer perceives it as a slow mover.
I prefer to focus on cocktail ideation and menu development. This way, the brand gains a new POD organically and the cocktail feature ensures re-order.
Moving on-premises up to larger formats (1.75L) can be a game-changer. Once a bar manager gets into the routine of batching their signature volume cocktails, they never want to go back. This has been especially effective for Woodford Reserve cocktail features. Bartenders and chefs love experimenting with the 212 flavors and aromas found in Woodford Reserve Bourbon. Plus, the cost per ounce of the larger format brings this revered premium bourbon to a more comfortable price point.
What are the 3 things you focus on while pitching your product to buyers?
As a trade advocacy specialist and educator, my KPIs aren't sales-focused. When I collaborate with a beverage manager on menu development, I avoid the traditional pitch language that buyers hear day in and day out. My role is as a partner and I won't push a buyer out of their comfort zone. With that said, I still love to brag about our brand's points of distinction!
1. Brown-Forman is the only major spirits company to make their own whiskey barrels. This is a big deal because all of the color and a majority of the flavor in whiskey come from the barrel. It's the most important ingredient!
2. Brown-Forman's commitment to consistent quality, only using all-natural ingredients, transparency in production, and their globally-recognized sustainable practices
3. Each of B-F Brands has a rich history and fascinating stories to bring them to life. I love talking about Old Forester founder, bourbon industry innovator, and Brown-Forman's namesake, George Garvin Brown. Not only is Old Forester the first bourbon offered in a sealed, glass bottle but it is the only bourbon sold by the same producer before, during, and after Prohibition
What's the best part of working with Brown-Forman?
I feel great waking up each morning knowing the company I represent is authentically committed to its core values centered on Environmental Preservation and Diversity, Equity, & Inclusion. Many companies make claims to align with popular hot topics but don't take actionable measures for long-term progress. I have seen Brown-Forman do the right thing by staying true to its long-term values even when it meant sacrificing short-term gains or losing a few customers.
It's incredibly easy for me to get others excited about Brown-Forman's fantastic whiskeys when I admire company ethics.
What kind of marketing collaborations do you do with Hotels and Restaurants? Could you give examples?
I've had great experiences when we loop in a third, such as a media partner or a nonprofit.
For example, hotels enjoy joint projects that appeal to brides in the early stages of wedding planning so it's a nice boost when the event is featured in a bridal publication
For trade-focused events, some of the best will highlight local talent, their cocktail creations, and are built around fundraising efforts for a pet cause that the staff has chosen.

Source: Seeking Alpha
Maintaining relationships with your clients is a big part of your role, what are a few simple yet effective ways to keep that going?
Growing and maintaining relationships should be the most fun part of our jobs!
At the minimum, let your contacts know when you'll be in their area. I like to take a personal approach when possible. Pay attention to personal details and show that you are interested in them as a person. If something reminds you of them, shoot them a quick text. Don't wait to reach out only when you want something. I like to engage work contacts regularly on their social pages to keep up. If you are paying attention, you can surprise industry contacts with personalized random acts of kindness. Those are the best!
What are some of the changes you have noticed in the drinks industry since the Pandemic? How has this affected your brand?
Instead of mentioning supply chain challenges, I will focus on the positives here.
The pandemic forced state regulators to re-evaluate antiquated laws around on-premise alcohol service. Batched cocktails, cocktails-to-go, online ordering, and home liquor deliveries became possible in the most controlled markets. It looks like the loosened regulations are going to stick for a while, if not permanently. This has certainly helped Woodford Reserve, Jack Daniel's, and Old Forester on-premise drink sales and it has helped some wonderful restaurants keep their doors open.
Without a doubt, the RTD category and liquor delivery services (such as Drizly) have become important segments of the B-F business as a result of the pandemic.
Consumers gravitated to the "tried and true" familiar brands during the pandemic. What brand is more familiar and iconic than Jack Daniel's? Even in the worst of times, Jack held strong on the off-premise.
How has digital marketing proved to be an effective tool for you? Can you tell us about your digital marketing strategy?
Brown-Forman Brand Ambassadors have company-approved Instagram accounts that are terrific for announcing new programs, cocktail competitions, new product launches, and limited-release brand extensions.
The most effective social platform for me has been a private FB Group Page that we use to regularly engage vetted members of the bartending community. This was the first Brown-Forman-approved digital marketing page of its kind and has been used as a model for subsequent trade advocacy pages in other markets around the country.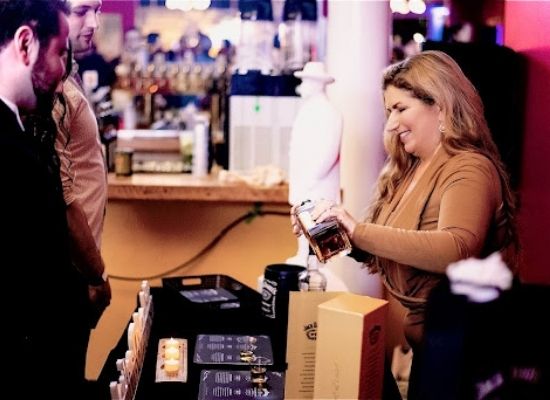 What are some of the biggest challenges you face? Can you share a piece of advice for future brand representatives?
The challenges in 2022 look very different from the pre-pandemic era. So many talented, seasoned hospitality pros in my network have moved out of the region or left the industry completely. It feels like we have lost an entire generation of bartenders. I have had to modify my Master's Classes and staff training with this in mind. Most managers have green staff members that are new to the industry and most businesses are still horribly understaffed so they struggle to find time for product training or ambassador visits.
The good news for future ambassadors is that they will be growing their network along with this new generation of bartenders. My advice now is the same as pre-pandemic but with an even greater emphasis. Listen, listen, listen. Ask a lot of questions, be compassionate to the challenges restaurant workers are facing. Then make thoughtful suggestions that are customized for the situation and mutually beneficial.
How do you think the bartenders and the beverage managers can work with you to drive sales?
The back bar has become such a crowded space in the whiskey category that it is important, now more than ever, to secure priority eye-line positioning, cocktail menu presence, draft cocktail features, well placement, etc. to see significant depletions.
It's my job to create a meaningful connection with B-F Brands for the bartender to keep our brands front of mind. If we've done our job, the bartender will instinctively reach for our brands; not rely on guests to order them by name.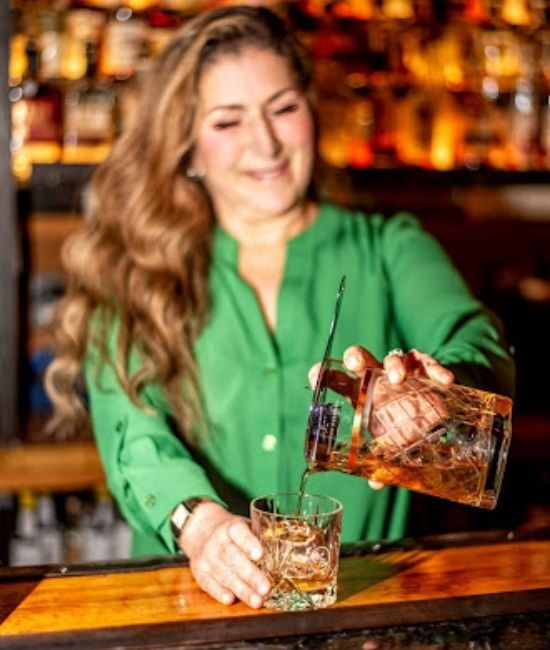 What are some of your favorite cocktail recipes?
For my taste, nothing beats a Classic BBS (bitter, boozy, stirred) such as a Boulevardier or my spin on a classic Vieux Carré
OLD FO SQUARE
- 3/4 ounce Old Forester 100p Rye
- 3/4 ounce Cognac
- 3/4 ounce Carpano Antica Sweet Vermouth
- 2 teaspoons Benedictine Liqueur
- 4 dashes Old Forester Bohemian Bitters
- Lemon twist garnish
Interviewed By Prithvi Nagpal, Editor & Sommelier, Beverage Trade Network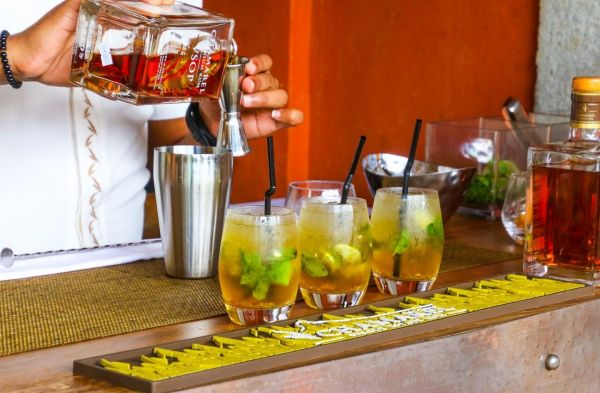 Insights
Today, bar customers are actively embracing and handsomely rewarding bars and cocktail lounges that go the extra step on the sustainability journey.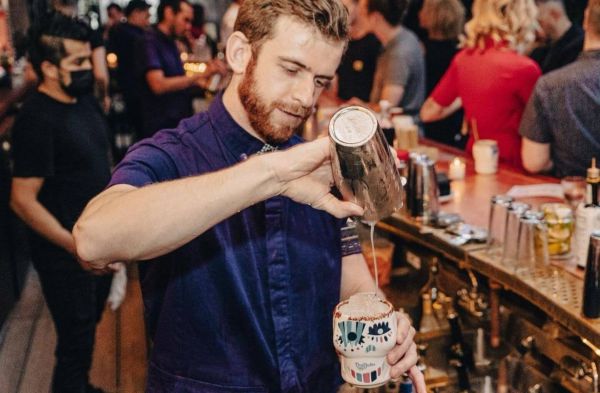 Interviews
Matt Maretz, bartender at Employees Only chats about how brands can work with him to increase sales and his definition of an ideal drinks menu.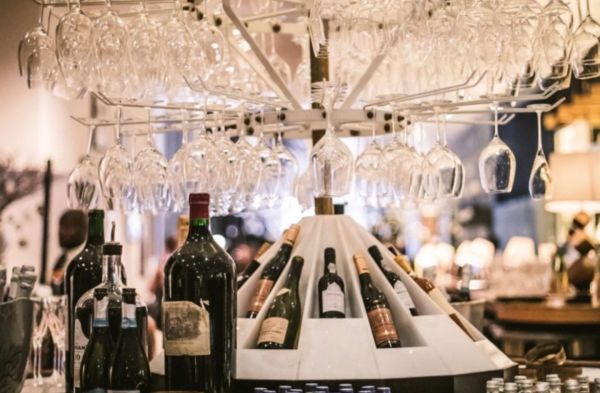 Insights
Take a closer look at some of the factors before opening a bar for optimal business profitability.
South San Francisco Conference Center, 255 South Airport Boulevard, South San Francisco, CA 94080, United States.
Register Now