RTD Craft cocktails from Barossa to your Door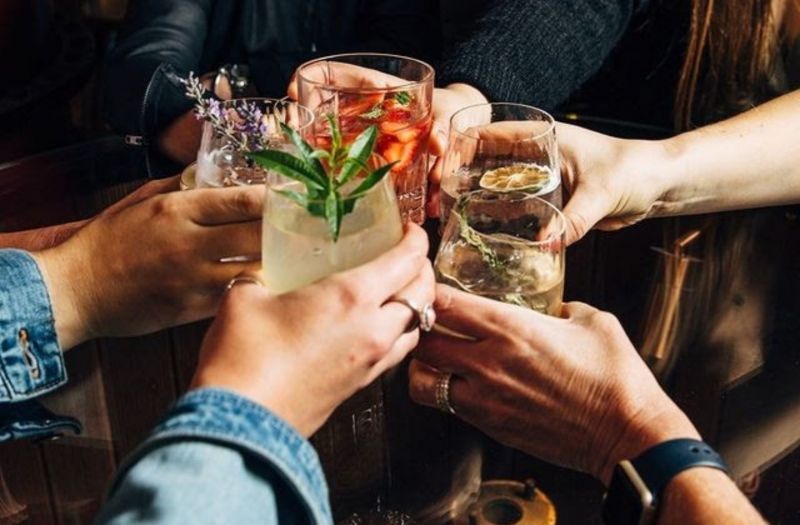 08/04/2021 With distillery doors closing, Barossa Distilling refocused its energies on the need of the hour - smaller-sized bottles, RTD cocktails, and a brand new eCommerce website.
Based in the heart of the Australian wine country, Barossa Distilling Co. is an award-winning craft spirits producer creating exceptional gins and liqueurs, driven by great flavor and inspired by discovery. Located in the Old Penfolds Distillery on the Provenance Barossa site, the distillery is an abode to some of the oldest commercial stills in Australia, including the Coffey Still [which there are only three of across the globe].
Founder & Owner of Barossa Distilling, Neil Bullock spoke to us about how having to close down distillery tours and tastings has created a new market for delivery of its award-winning spirits, bottled cocktails, and online tastings.
How was 2020 going for you before Covid-19 hit?
"The Barossa Valley is one of Australia's most visited wine regions, holiday seasons such as Christmas are some of our busiest periods of the year. For many, it is a time that sets up the rest of the year through peak trading that compensates for quieter times through the rest of the year. The 2019/20 Christmas season was exceptionally hot and much of Australia, including South Australia and neighboring regions, were on fire. It was an unprecedented amount of fire activity and frightening for all. As a result, tourist traffic was down, International, domestic Australian, and Local traffic were all down in previous years. We were relieved as the fires were contained but looking forward to the next peak tourist period as we looked towards Easter."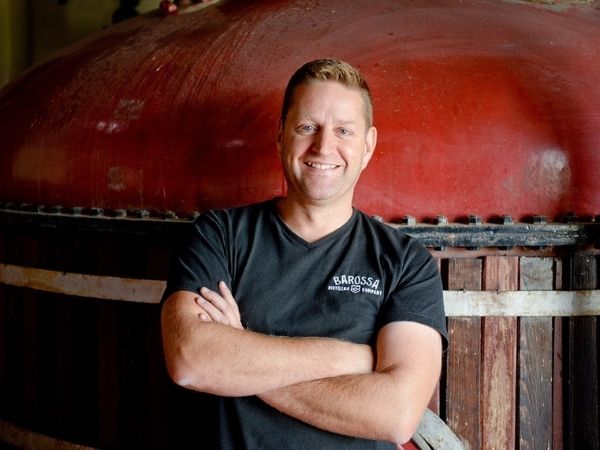 Neil Bullock, Founder & Owner, Source The Barossa Mag
How did you respond to the lockdown as a business in terms of managing teams and furloughing staff?
"We began to hear about Covid during Feb and then in early March word spread that a US tourist group quarantined in a local luxury hotel, and some of the group were suspected Covid-19 positive. They had spent several days before touring Barossa wineries and restaurants. All of a sudden, Covid was very close to home, too close to home. Several businesses closed their doors temporarily. On March 20th, we also closed the doors to our Distillery Door as a precaution when news of community spread began to surface. We stayed shut for the next 2.5 months. We immediately turned our attention to bottled cocktails. We produced hand sanitizer from wine waste from local wineries. We also took the opportunity to rebrand and redesign the labels across our entire range and upgrade our eCommerce website. It turned out to be a very productive break and shifted our focus in a very valuable way."
How have you found the working environment to be, with various teams working from home – any challenges and how did you overcome them?
"Despite closures and restrictions, in South Australia, we have had a remarkable amount of freedom to continue to move around and work as normal under changed conditions."
How were your online sales during the lockdown and what lessons have you learned?
"Online sales saw a spike, and we saw a much greater acceptance of ordering online. We have refined our eCommerce platform but also our packaging and customer communication to try and personalize the online transaction as much as we can."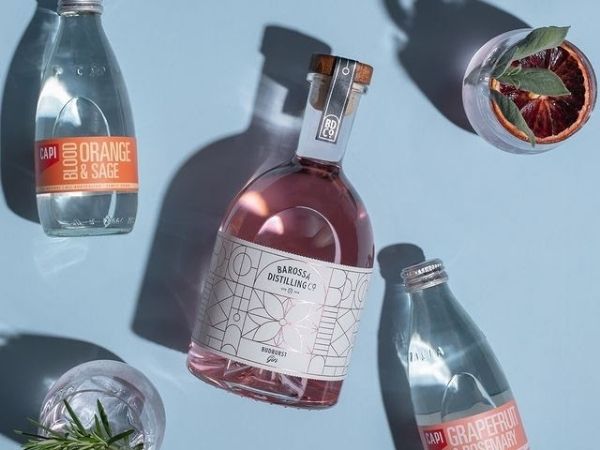 Barossa Distilling BudBurst Gin, Source Barossa Distilling Co
How about the on-trade? What steps have you taken to keep in contact and support your customers?
"We have redefined our on-trade strategy and are doubling efforts in this area. It was something we had previously neglected or just not done very well. We now have internal resources dedicated to on-trade and expanding our reach."
What changes have you seen in the on-trade since the lockdown has been lifted?
"There is healthy activity in the space. There seems to be a desire to refresh what is ranged and a desire to change things up a little bit."
What kinds of drinks are being bought right now? What impact has there been on pricing and the size of drinks lists?
"Pre-batched cocktails. A larger range of smaller format Gin packs. e.g. 3 x 200ml packs."
What have you done in terms of online tastings and Zoom events? Has this been effective?
"Many Zoom events and tastings. Something different and a lot of fun. If you happen to have a team member who loves the camera, that is a huge benefit."
What lessons and opportunities have you learned for the future in terms of how you do tastings and events?
"There is certainly more scope for both online and in-person events. I don't believe we will see the continuation of online events to the extent of its prediction. Humans are creatures of habit. We will see the ratio of online versus in-person shift back to favor in person."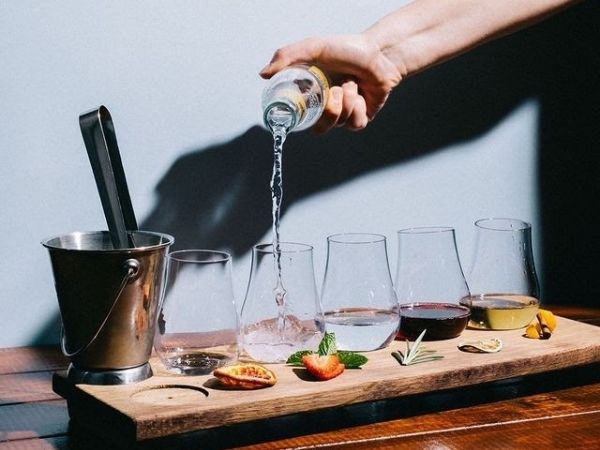 Experimental Gin Tasting, Source @barossagin
What are your thoughts on what might happen over the next six to twelve months? Are you optimistic or pessimistic about what's coming?
"Massively optimistic. Any doubts we had before 2020 have gone, and we are excited for the next few years."
What will be the key factors that you need to get right that will determine your success in 2021?
"Brand Awareness in targeted markets. Great Product without exception. Brand Story and staying true to producing world-class spirits from the heart of Australian Wine country. Great design."
What is your strategy to grow distribution in 2021?
"Identify our target markets and work with partners who truly believe in what we are doing, understand where we come from, and enjoy our products as much as we do."
Barossa Distilling Company's Craft gins
Shiraz and gin combine to make a unique and delectable combination - who would have thought? The once-a-year produced gin is a silky smooth concoction, with an inky depth and incredible richness that truly describes the spirit of Barossa. The gin is produced with the same intense Shiraz grapes that are revered across the globe.
Recommended serving: Enjoy neat over ice, mix with tonic or your mixer of choice.
The Shiraz gin adds an inimitable touch to this Plum Crumble. It counts as the secret ingredient to your generations-old family recipe!
Ingredients
Ripe plums 1kg, halved and stoned
Light muscovado sugar 1 tbsp
Cornflour 1 tbsp
Barossa Shiraz Gin 100ml
Crumble Topping
Plain flour 225g
Cold butter 125g, diced
Mixed spice ½ tsp
Ground cinnamon ½ tsp
Light muscovado sugar 50g
Demerara sugar 50g
How to make:
Heat the oven to 180C/fan 160C/gas. Tip the plums into a baking dish and sprinkle over the muscovado sugar and cornflour. Mix well, then drizzle over the Barossa Shiraz Gin, plus 2 tbsp of water. Cover the dish with foil and bake in the oven for 30 minutes.
While the fruit is cooking, make the topping by putting the flour in a mixing bowl and use your fingers to rub through the butter until all the big chunks have disappeared and the mix is crumbly. Stir through the mixed spice, cinnamon, and both brown sugars with a pinch of salt.
Remove the foil from the fruit and increase the oven temp to 200C/fan 180C/gas. Scatter the crumble topping over the plums, then cook for another 30 minutes until it's golden and crisp.
Let the crumble sit for 5 minutes before serving, then serve with vanilla ice cream or ice-cold single cream.
The Budburst gin is the rosé of gins. Fruity, floral, and delicious; the Gin that creates a style of its own. Budburst arrives with a flourish of botanicals and a wondrous blush of color. Distilled with juniper, sweet orange, macadamia, vanilla and blended with an aromatic Barossa wine.
This is a Gin best mixed with good times and good friends.
Recommended serving: Enjoy with tonic or your choice of mixer, garnish with strawberry and mint.
To savor it as a cocktail; try this Strawberry and Gin Frosé.
Ingredients
60g fresh strawberries, leaves removed
30ml sugar syrup* see notes
60ml lime juice, fresh
120 ml Barossa Distilling Budburst Gin
Place all ingredients in a blender and blitz until all strawberries are mushed. Taste and adjust sweet with more syrup, sour with lime (and Gin of course!). Pour into glasses and serve, garnish with fresh strawberries.
Think pancakes and syrup with a twist! Miss Maple, the superb harmony of Gin and Maple. A delicious balance of sweet and dry, it's the perfect indulgent tipple. Before dinner, after dinner, maybe mid-afternoon, or just pour it over pancakes.
Recommended serving: Enjoy over ice, with orange peel and a stick of cinnamon. Or if you wish, bring out your shaker and try a cocktail.
The Miss Maple Cocktail
Ingredients
45ml Generations Gin
10ml Adelaide Hills Dry Vermouth (or another quality Dry Vermouth)
10ml Real Canadian Maple Syrup
A 'cheek' or 2cm diameter disc of orange peel
A lighter or match
1 Cinnamon Quill
Rocks glass & Ice
1/2 fill your Rocks glass with ice. Measure and pour the Gin, Vermouth, and Maple Syrup over the ice, and stir well to combine all 3. Cut a cheek/2cm disc of peel from the orange. Warm it with a flame, being careful not to singe your fingers. When it has started to release the oils, squeeze the cheek in the direction of the flame over the top of the glass. The oils will spray out and ignite in a short burst of flame. Drop the orange in the glass and look very smug that you did not burn yourself! The final stage is to position the Cinnamon Quill, in the glass and give it all a quick swirl. Serve and enjoy!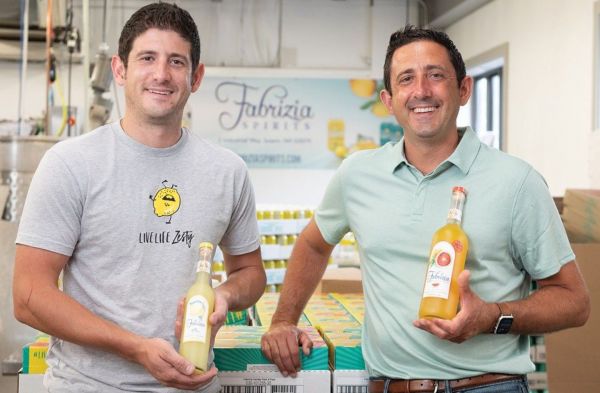 Interviews
Phil Mastroianni, Co-owner and Co-Founder of Fabrizia Spirits and Fabrizia Lemon Baking Company, talks about his idea behind starting Fabrizia Spirits.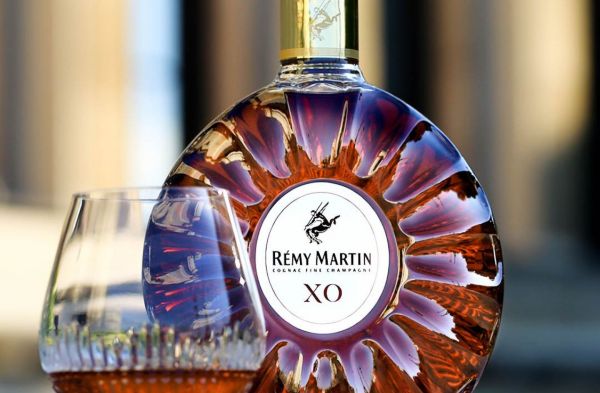 News
Rémy Martin is one of the "big four" cognac houses, producing more than 80% of Fine Champagne cognacs.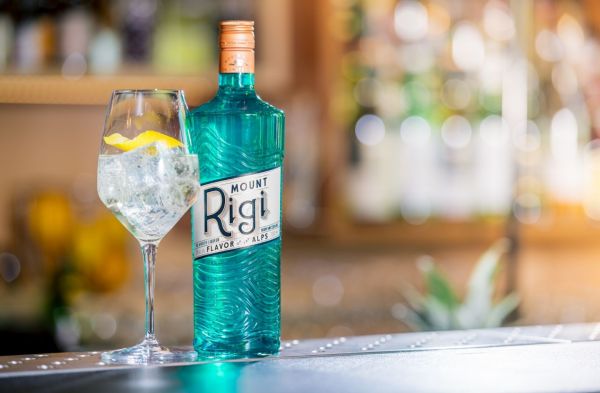 Suppliers Spotlight
MOUNT RIGI IS THE ORIGINAL SWISS APERITIF WITH KIRSCH. IT'S ALPINE GOODNESS THAT'S BOLD AND FRESH WITH A DASH OF CITRUS IN ICONIC KIRSCH.
South San Francisco Conference Center, 255 South Airport Boulevard, South San Francisco, CA 94080, United States.
Register Now