Digitalization is vital for any business - Says Jim Nash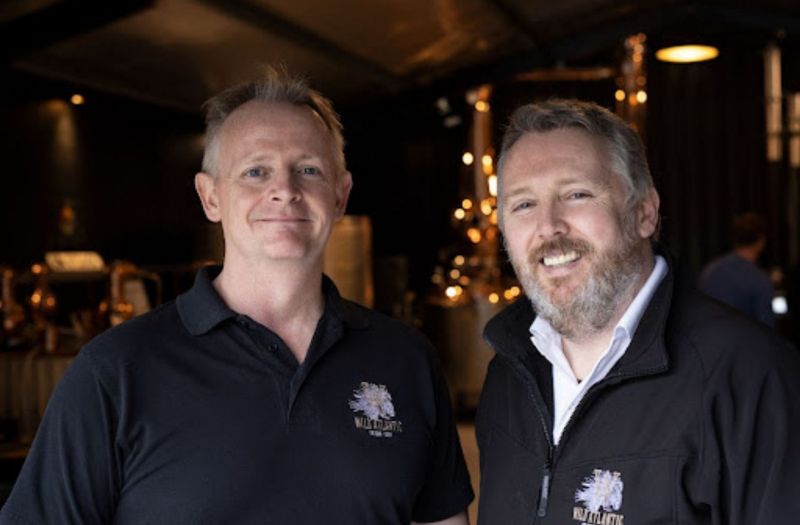 01/04/2022 Jim Nash, Director/ Co-Founder, Wild Atlantic Distillery, shares his experience working in the spirits industry and talks about the latest spirit trends, and exploring new markets.
After receiving a bachelor's degree in Psychology and spending the following years managing and running centers for young adults with disability, providing training, and developing community and social inclusion projects, Jim moved to work in the Food and Drinks industry. Along with his brother-in-law Brian, He had the opportunity to open a distillery in Northern Ireland, The Wild Atlantic Distillery, Ireland's Newest Whiskey, Gin, Vodka Distillery & Gin School. Jim Nash and Brian Ash are committed to preserving Ireland's long history of independent, traditional, and craft distilleries, particularly in County Tyrone, where they are based. The wild, rugged, and magnificent landscape around the Wild Atlantic Distillery provides the ideal environment for producing and aging their traditional Irish whiskey. The botanicals for their one-of-a-kind gin come from the Atlantic Ocean. Jim has years of experience working in Nonprofit Organizations, Facilitation, Training Delivery, Fundraising, and Organizational Development. He is a Director with 20 years of work experience, a demonstrated history, and a successful track record working in the consumer services industry.
[[relatedPurchasesItems-31]]
Can you tell us about yourself and your background? What led you to join the Spirits business?
Hi Aakriti, I have worked in the Food and Drink sector for over 20 years as an Owner/Partner and Senior Management in the USA, UK, and Ireland. I have always had an interest and passion for the business. Still, in the late 2000s, with a young family, I returned to Ireland and studied for a BSc (Hons) in Psychology and spent the following number of years managing and running centers for young adults with disability, providing training and developing community and social inclusion projects for participants. I still work with young people today, but when the chance came to develop a New Distillery with my brother-in-law Brian, it was just too good an opportunity to miss. Nothing glamorous, we started in the garden shed with a 25ltr still, but after a year and about 40 recipes, we felt we had something. We took 30 to 40 bottles to the Taste of Donegal in 2019 ( a brilliant food festival - coming back this year), and over the weekend, we got people to sample our Wild Atlantic Irish Gin.
The feedback was so positive we came back to the shed and decided to build our new distillery on the other side of the garden. Over the next five months, with the help of cousins, nephews, nieces, and friends, we built the distillery from the ground up, everything, apart from the shell itself. On the 1st of February, we opened our doors to the local community, and over 200 people showed up a great success. Sadly, six weeks later, we had to close the doors due to Covid but were fortunate to be able to switch to making hand sanitizer, which kept the lights on.
Being the Director of Wild Atlantic Distillery, what does your day look like?
The day begins with a quick look at the diary and emails, trying to deal with them as much as possible early. If any tours or experiences (Gin School/ Cocktail Classes) are booked for the day, then Brain and I get the Distillery ready for our guests. Once this is done, we continue making our products, which could be Whiskey, Gin, or Vodka, on any given day. We may have bottling, labeling, and packing to do, and most of this is done by hand, so all hands are on deck. We are a small independent, traditional craft distillery, so no job is too small. It just needs to get done. I work a lot with Tourism NI and Tourism Ireland and could have Zoom calls for Meet The Buyer or dealing with potential distributors. I am always looking to meet distributors and talk about our story and our Award Winning products. Every day can be different, but there is always something to be done, as every SME owner will tell you.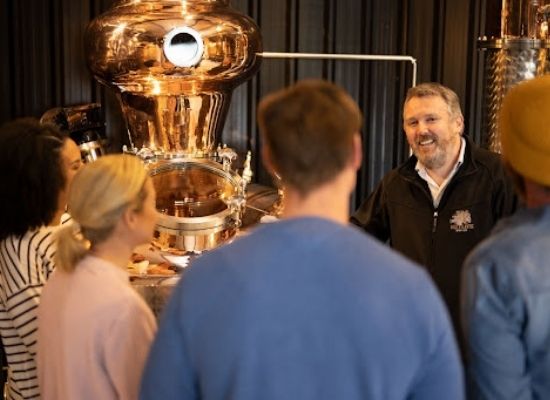 When did you start thinking about launching The Wild Atlantic Distillery and what was your idea behind it?
In the Summer of 2018, Brian and I spent several weeks looking at starting a family business together. I had worked in the Food and Drink business for years, and Brian was an engineer, so it was always about producing something. We decided on making Gin to start, but Whiskey was always the long-term goal. In 2021 we laid down our first Irish Whiskey casks. For the first time in 100 years, Whiskey had been produced in the Derry and Strabane District in Northern Ireland, a fact we are very proud of. The famous Watt Distillery in Derry had closed its doors for the last time in 1921, and now we were bringing it back. Could you imagine if the Watt Distillery had kept going? At the time, it was the biggest Whiskey producer in the UK and Ireland.
What was the idea behind starting a gin school?
The idea to open a Gin School was to help develop our brand and our story by showing people how to make their bottle of Gin in a fun and friendly environment. Visitors get to meet the guys behind the distillery, and we have made so many friends who have become fantastic global brand ambassadors for everything we do. Working with Tourism NI and Tourism Ireland to promote our Experiences has opened doors and brought brand awareness from Asia, the USA, Canada, and Europe. They were a great help during the Covid crisis with their expertise, contacts, and funding for experience development.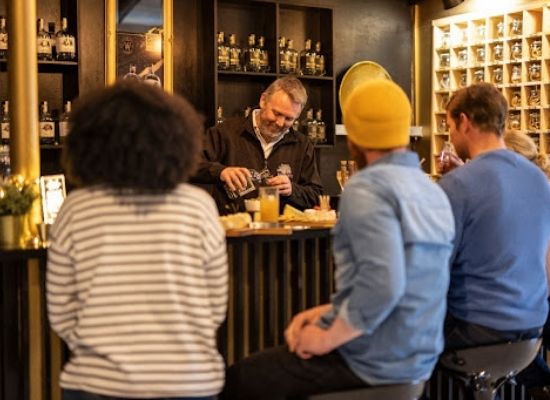 How did the pandemic affect the distillery, and what efforts did you take to deal with it?
Initially, like all businesses, it was a shock. Still, we quickly pivoted to making hand sanitizer and supplied it to our local health centers free of charge, supporting our community. In those early days, 15 liters of hand sanitizer were offered at a local shop for 550 Euro, and we arrived with 5 liters for £32. Many of the businesses we supplied in those early days are still customers of ours. We continued to make our Wild Atlantic Gin independent of licenses across Northern Ireland (as Covid began, we landed a Distribution deal with Robb Brothers of Lurgan, and we continue to work with them today). Product development continued within the distillery, and by the end of 2020, we launched our Wild Atlantic Amalfi Lemon Irish Vodka. In 2021 our Wild Atlantic Irish Gin won Gold at the World Gin Awards for Best Northern Ireland Contemporary and was shortlisted for Best in the World. Also, in 2021 our Wild Atlantic Amalfi Lemon Vodka won 2 Bronze at the IWSC in San Francisco, which is not bad for a small family distillery in Aghyaran, Co Tyrone. Throughout the pandemic, we continued to work with Tourism NI and Tourism Ireland virtually around the World.
Is your company primarily focused on the UK market, or are you also seeking international expansion? How are you doing so?
While we continue to focus on developing interest for our products in the UK and Ireland markets, we are also looking for opportunities in the USA, Canada, Europe, and Asia. We have just started back at the International Trade Shows (IFEX Belfast 2022 is later this month) this year and are looking to work with partners from all over the World. There is a genuine interest in quality products from Independent craft distilleries like ours.
What do you think will be trending in the spirit business this year?
Covid has driven a genuine interest in quality and provenance. People seem to be looking for products from Distilleries that make their products. The trend in cocktail making looks to continue, and as a result, flavored products such as our Wild Atlantic Amalfi Lemon Vodka are in demand. We are bringing out a new flavored product later this year to meet this demand.
What challenges did you face when you started your distillery and distilled your first batch?
The pandemic was the biggest challenge we faced within a few weeks of opening. We were lucky to be able to make hand sanitizer, but initially, we were fearful of what this would do to our Spirit business. Six months earlier, we had distributors at the taste of Donegal queuing up for our product, and now overnight, this was gone. In early January 2020, I remember having 40 to 50 Hotels, Restaurants and Bars signed up for our Gin locally, and not long after the distillery opened, they were all closed. It takes a lot of work to get our products out there but hopefully, as the market gets back to some form of normality, this demand will return. In the meantime, we continue to do what we do best, make quality spirits.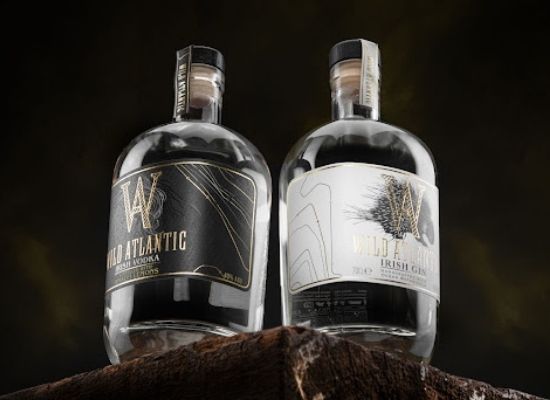 What is so unique about your Northern Ireland's Award Winning Wild Atlantic Irish Gin?
Wild Atlantic Irish Gin successfully combines a mix of traditional and selected botanicals, including organic Sugar Kelp and Dillisk. Hand-harvested from the Atlantic Ocean by the Talty family in Co Clare (hand harvesting for over 100 years). This creates a deliciously smooth and savory flavor with an excellent citrus finish.
What do you think about digitalization, and how are you leveraging it? Has it been beneficial for you?
Digitalization is vital for any business but particularly for a small family business. The ability to connect in real-time with existing and potential customers allows us at times to compete with our competition, large and small. We continue to look at ways to improve our business methodology in all areas, and digitalization is a crucial part of this. We are making progress but have a lot to do yet.
How do you explore new markets for your spirits and focus on business development?
Social media has played and plays a large part in our strategy to explore new markets for our spirits. Working with Tourism NI and Tourism Ireland has introduced our brand to markets all over the World. I have been surprised by how connected the Experience field and the Spirit field are, which has created many leads for us. Covid has caused issues, but now we are opening up again, and Trade Shows are on the way back, which will help with business development. People will have seen our products and heard our story on our Social media platforms, and now they get to meet us in person, creating genuine opportunities for us.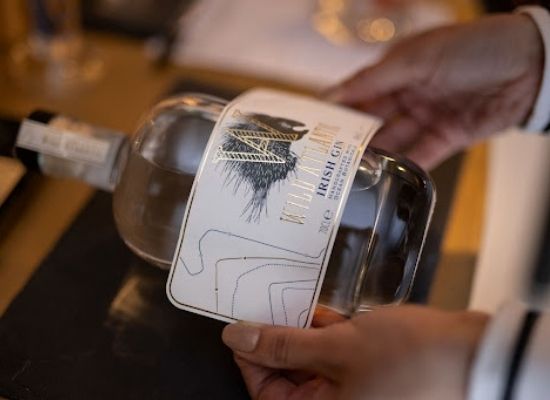 What is unique about Wild Atlantic Distillery is that you like the Most?
When we first started Wild Atlantic Distillery, Brian and I always said we would only do it if we could create something special. Our product awards in the last year, the production of Irish Whiskey in this region again after 100 years means that we are sticking to our beliefs in quality and provenance. We continue to take great pride in having an Award-Winning Whiskey, Gin, and Vodka Distillery in Aghyaran, Co Tyrone. Some days it's hard to believe how far we have come in such a short time and with a pandemic thrown in for good measure.
What are your upcoming releases in Wild Atlantic Distillery?
This year, we will be launching a new flavored gin, and we are also looking at releasing a more traditional product later this year. In the meantime, we continue producing Whiskey and look forward to the day we release our first Irish Whiskey product. We never release anything we do not make ourselves - I guess that is becoming our motto.
Which is your go-to drink, and what is the perfect setting you enjoy it in?
I love a cold beer at the end of a long day in the summer, quickly followed by a gin and tonic (Wild Atlantic Irish Gin, of course) with family and friends. If the weather is good, you have to have a barbeque at the distillery, and you are lucky to get 5 or 6 a year in Ireland.
Having a Taoscan (dram) of Irish Whiskey watching the Hurling, Gaelic Football, Rugby, or Soccer in the local is the best of all worlds, and it has been a long time since we could enjoy something as simple as that. I love my sport.
Interviewed by Aakriti Rawat, Beverage Trade Network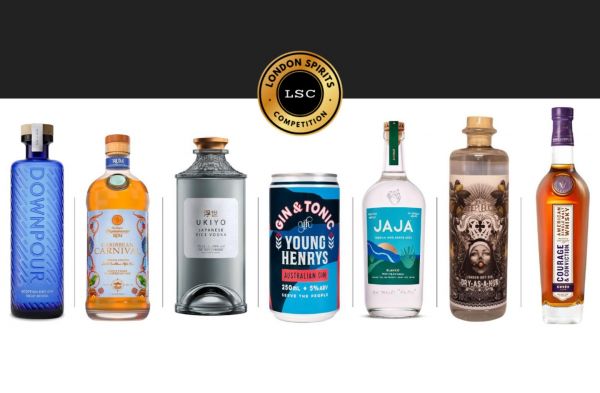 News
The results of the 2023 London Spirits Competition are out.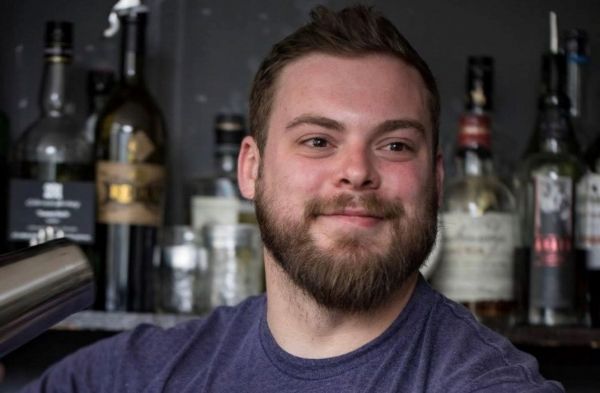 Interviews
Bartender at Clark Street Ale House in Chicago, Chris Cleary dives into his passion for bartending and how he works with brands to move products.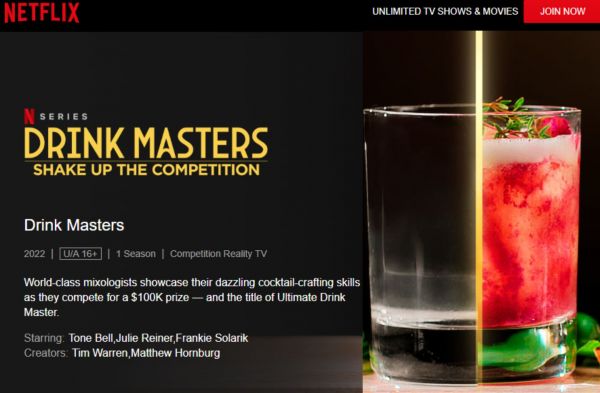 News
Alex Velez who recently starred in Netflix's Drink Masters will join the 2023 Bartenders Spirits Awards judging panel.
South San Francisco Conference Center, 255 South Airport Boulevard, South San Francisco, CA 94080, United States.
Register Now