Top Bartenders of USA to judge the 2021Awards
24/12/2020 Leading Bartenders, Mixologists, Bar Managers and On-Premise trade buyers to gather in San Francisco in May for the 3rd annual international Bartender Spirits Awards.
Using the tagline "Judged By Bartenders, Bar Managers and Off-Premise Managers For The On-Premise Industry," the Bartender Spirits Awards will recognize, encourage, promote and celebrate excellence in the U.S. drinks industry for the 3rd time.
The aim of this international spirits competition is to provide independent and honest reviews for brands targeting the U.S. bar trade. The judging panel consists of some of the most renowned names in the U.S. bar industry, all of them with extensive expertise within the on-premise industry. The result will be a relevant and practical source of reference for bartenders, bar managers, bar owners and other industry professionals when making purchasing decisions for their establishments.
JUYOUNG KANG, Lead Bartender at The Dorsey inside The Venetian Resort, Las Vegas, NV
NATASHA MESA, Head Bartender and Bar Manager at Deadshot PDX, Portland, OR
MICHAEL CECCONI, Mixology Instructor, Monday Night Mixology & The Institute of Culinary Education
NICKY BEYRIES, Bar Director at Foreign Cinema, San Francisco and San Francisco Chronicle Bar Star of 2018
JOANNA CARPENTER, Hospitality Consultant. Bartender. Educator.
JOHN SWARTZ, Bartender at Hotel Nikko San Francisco
MASSIMO STRONATI, Head Bartender, Palo Alto, CA
JONATHAN WHITWELL, Director of Food & Beverage, Valencia Group

View the first set of 2021 BSA Judges here
Influential judges
Judges are made up of some of the most influential bartenders, mixologists, bar managers and owners in the United States– arguably the world's most attractive spirits market. By tasting, sipping and assessing your products the judges are also the ones that will potentially then go on to then pour and serve them in their outlets.
This competition recognizes that bartenders are the true influencers – their passions and tastes provide direction for the consumer, especially via their guidance with wine, beer or spirit recommendations. The creation of new drinks is often driven by bartender tastes and perceptions of current trends.
"We really wanted a way to recognize those spirits that would be a great addition to any bar and that are completely on-trend in terms of packaging and price," said Sid Patel, Founder and CEO of Beverage Trade Network. "Whether bartenders are looking to plug a very specific gap in their existing spirits inventory, or construct an entirely new cocktail menu from scratch, what better advice could they get than from fellow bartenders?"
Medals will be awarded to those spirits that meet very specific judging criteria, with a goal of identifying spirits that should become additions to bar inventories. Double Gold, Gold, Silver and Bronze medals are awarded to the best-performing spirits based on the following metrics: taste; packaging; and price. Medal winners will be showcased in the Bartenders Spirits TOP 100 SPIRITS Guide, which will be distributed to thousands of bartenders in the U.S.
Judges checking the package at the Bartender Spirits Awards
How The Scoring System Works
M (Mixability Score) + B (Balance and Versatility) + T (Taste, Mouthfeel and Finish) Score) + Package Score (P) + Value Score (V) = Bartenders Spirits Awards Final Score.
1. Mixability
How well the product is blended or combined for your cocktails.
2. Balance and Versatility
Balance of the spirit refers to the flavour and aroma. A well-rounded, full-flavored, and balanced spirit is a much more desirable stocking option for the back-bar.
3. Taste, Mouthfeel and Finish
Physical sensation drink creates in the mouth, including the tongue and the roof of the mouth. The sensory impact of the spirit after it has been swallowed (or spat).
4. Package
Creative design, label quality, label details, back-bar appeal, and functionality (including shape, size, weight, and ease of pouring) should be considered.
5. Value
The objective is to understand how a particular spirit is priced and what value it offers, Greater the quality offered for the price, the greater the value score should be.
Each category is given a score out of 100 first and then a separate weighted score will be given for each of the parts of the judging process. The scores will be added up to give a final score from which individual prizes will be awarded. Entrants will be able to see detailed feedback on each criteria which will help them trade feedback.
In the forthcoming competition, Judges will also be entering tasting notes for each spirit brand which will result in a unified tasting note that will be provided by Bartender Spirits Awards to the entrant in a way a Bartender would talk about the spirit to its customer.
Entrants will get score breakdown, tasting notes and shelf talker templates in their zones which will further help wine brands position their message and communicate to end consumers.
"We are very pleased with the first set of our judges that are planned for the 2021 Bartender Spirits Awards. Our aim is to not only provide more value to the distilleries and spirits brands that enter, but also support the hospitality industry and bartender community in 2021 without global drinks guides initiatives like Los Angeles Drinks Guide, New York Drinks Guide, Chicago Drinks Guide, San Francisco Drinks Guide, London Drinks Guide (all planned for a roll out in 2021) where top winners of the Bartender Spirits Awards will be promoted to drive brand awareness and foot traffic of the bars where these top spirits will be sold." - Sid Patel, CEO of Bartender Spirits Awards and Beverage Trade Network.
View 2020 Winners | Learn how to enter in 2021 competition
3rd Annual Bartender Spirits Awards is set to take place in May 2021 in San Francisco, USA. Brands looking to enter in the awards can take advantage of the early bird pricing that is on till January 31, 2021, and enter here.
Key dates:
Early Bird Pricing Deadline: January 31, 2021
International Submission Deadline: March 31, 2021
Domestic Submission Deadline April 20, 2021
Warehouse Closes: April 23, 2021
Judging: May 17, 2021
Winners Announced: May 31, 2021
About the organizer:
Beverage Trade Network (BTN) hosts and organizes competitions, events, trade shows, expos and tastings for the alcohol beverage trade around the world. Popular competitions include the London Wine, Beer and Spirits Competition, the USA Trade Tasting in New York City, the International Bulk Wine & Spirits Show in San Francisco, London and Shanghai, Cannabis Drinks Expo in San Francisco and Chicago, Future Wine Expo in San Francisco. BTN also holds various media assets like BartendersBusiness.com, BevRoute, GetDrinksDelivered.com, Los Angeles Drinks Guide, London Drinks Guide to name a few.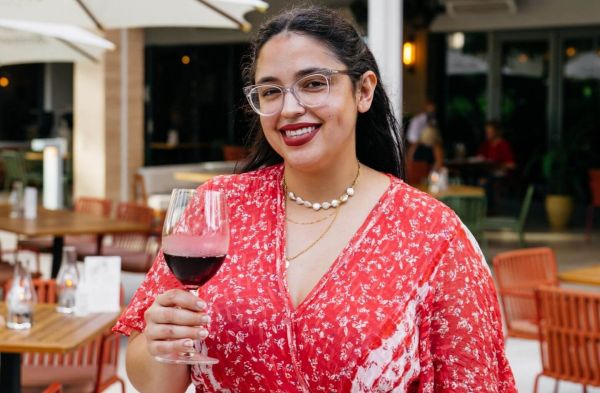 Operations and Management
According to one drinks expert, high-end cocktails are in demand. It's crucial to be prepared for customers' expectations post-Covid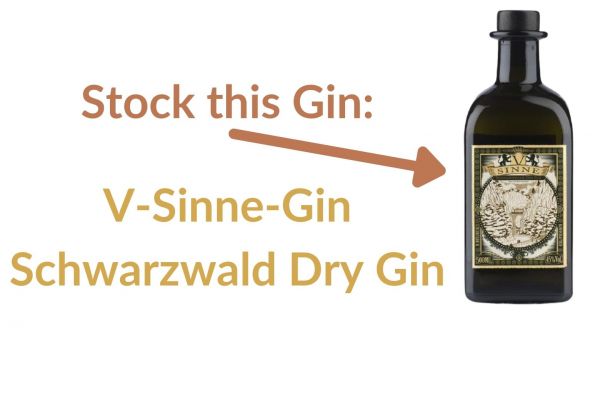 Suppliers Spotlight
This Gin has been selected by bartenders for bartenders.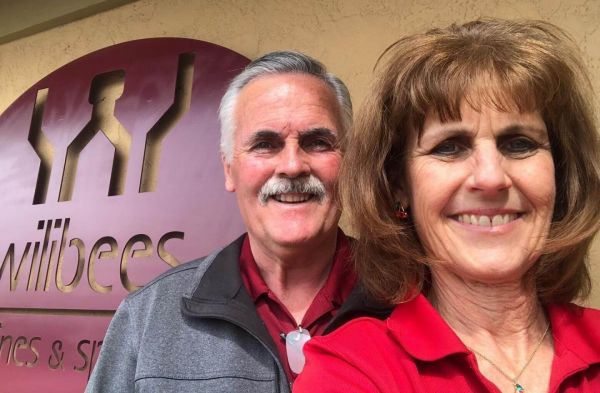 Suppliers Spotlight
How Patique Cherry Liqueurs are navigating through Covid without direct-to-consumer sales.